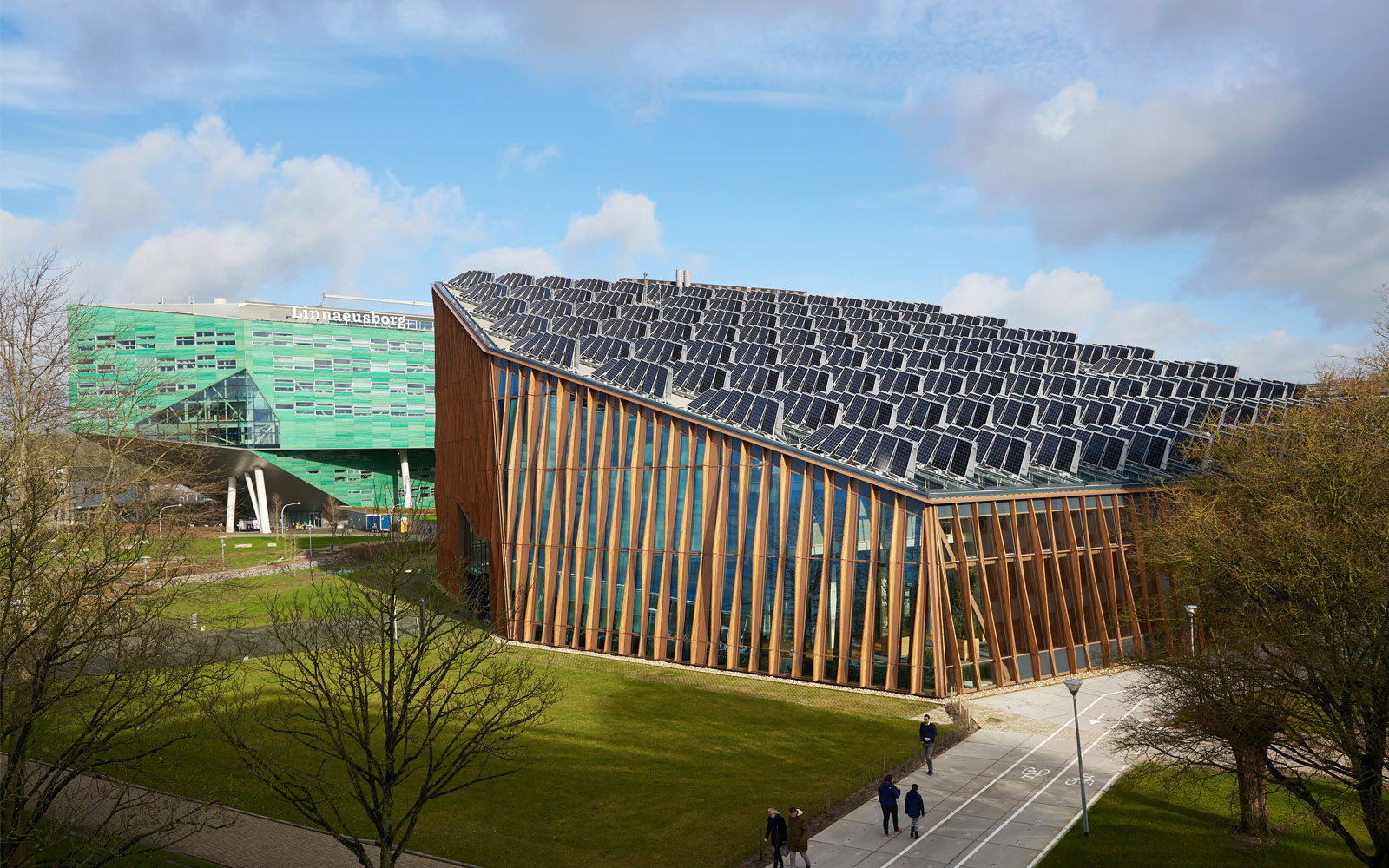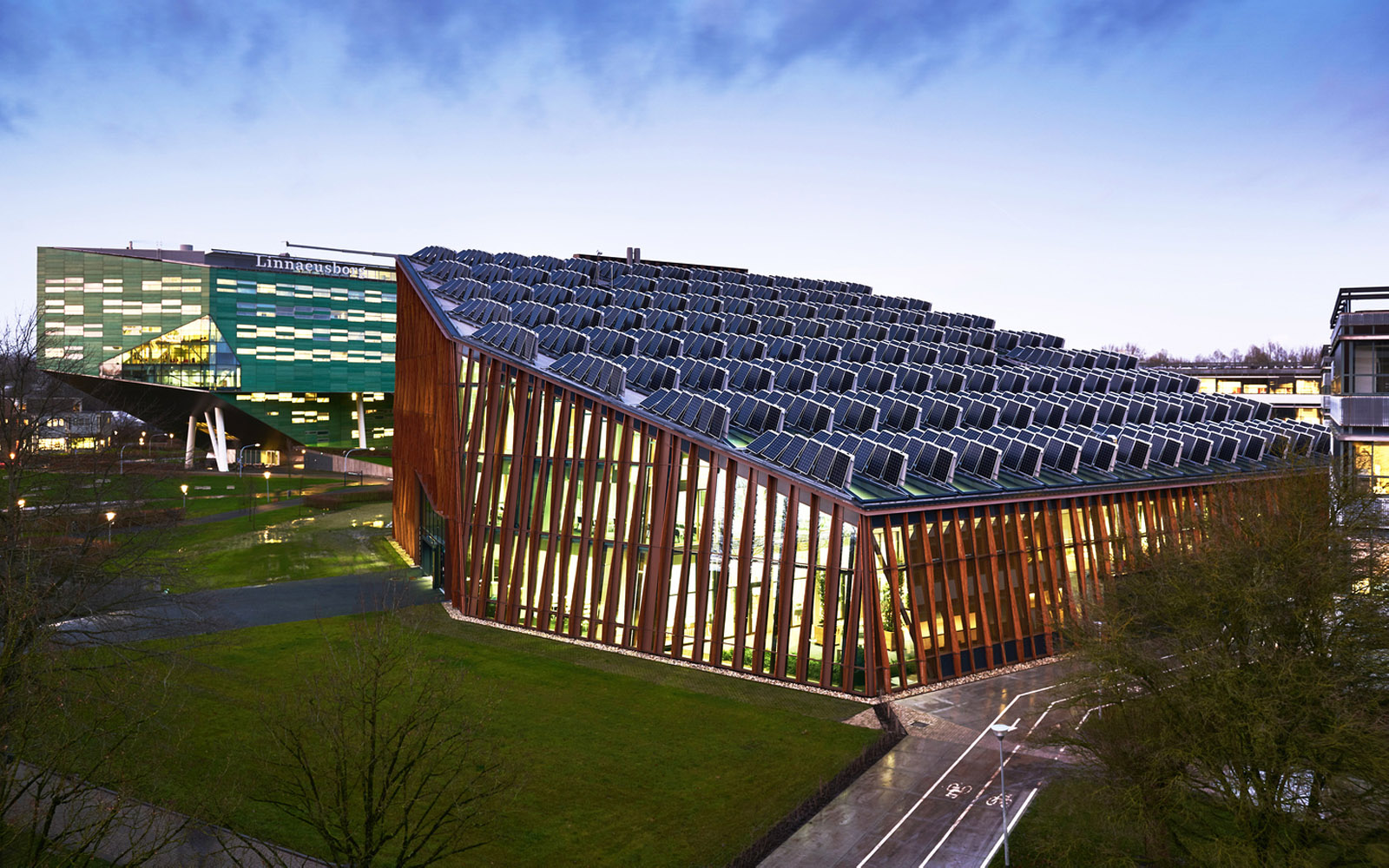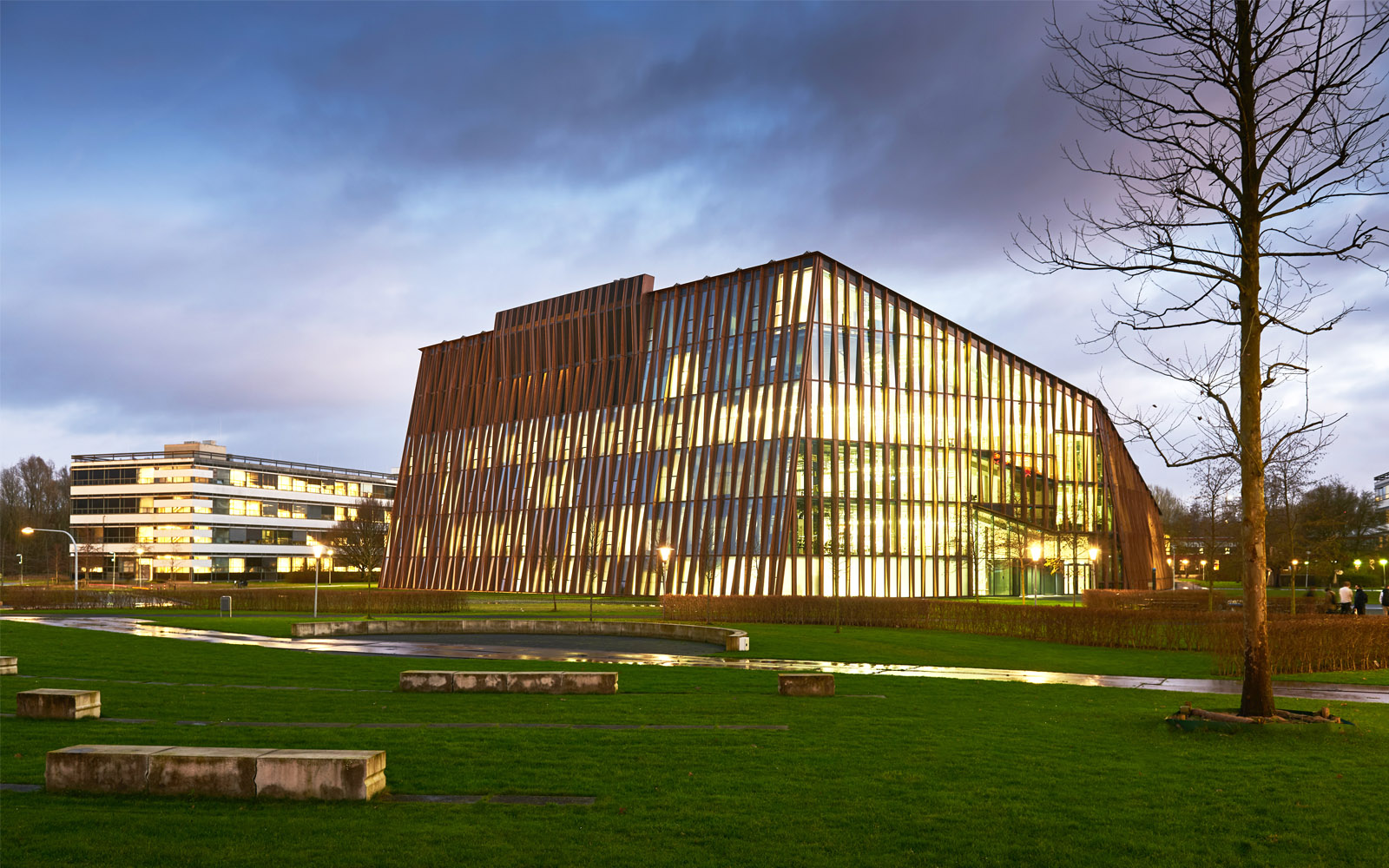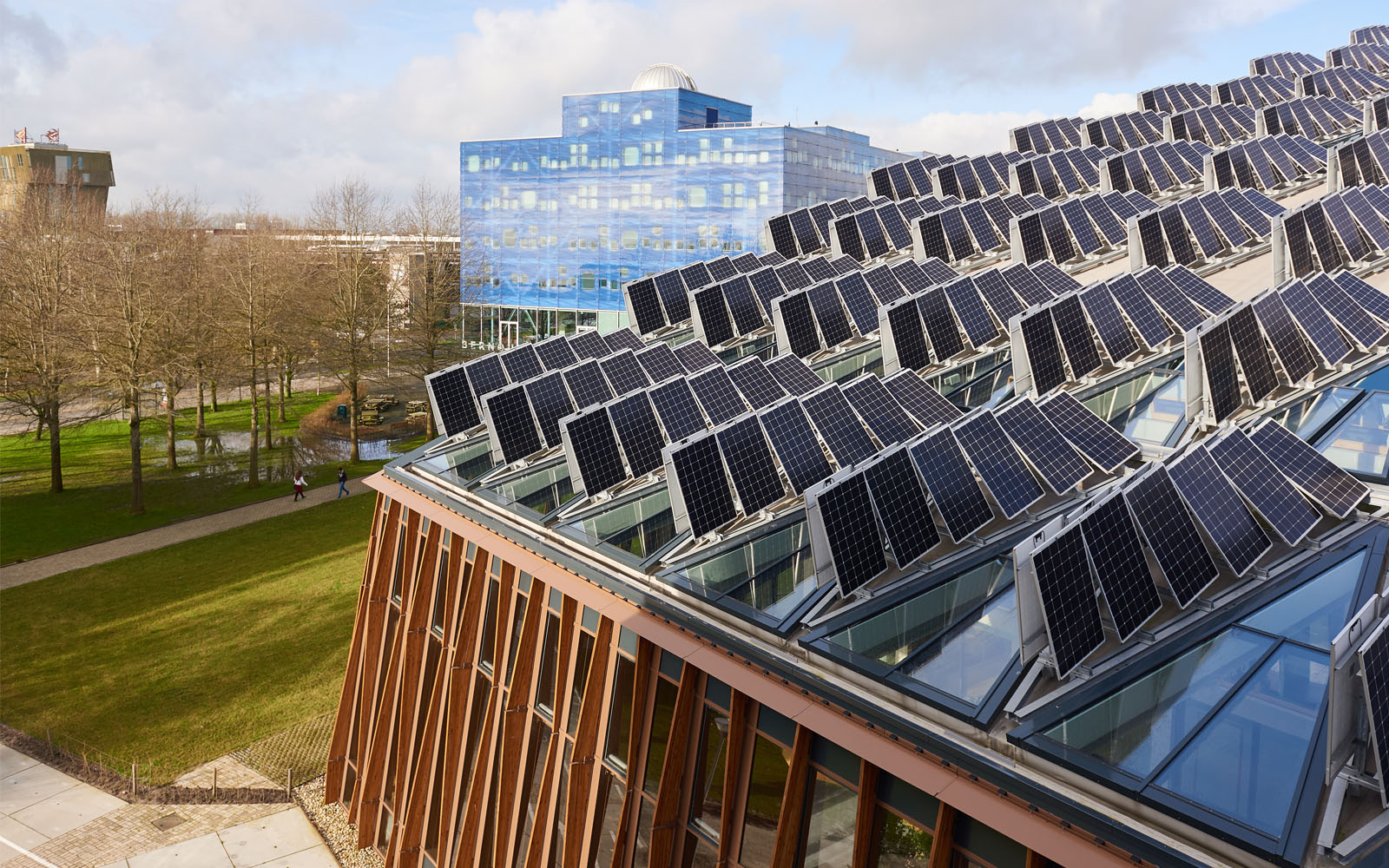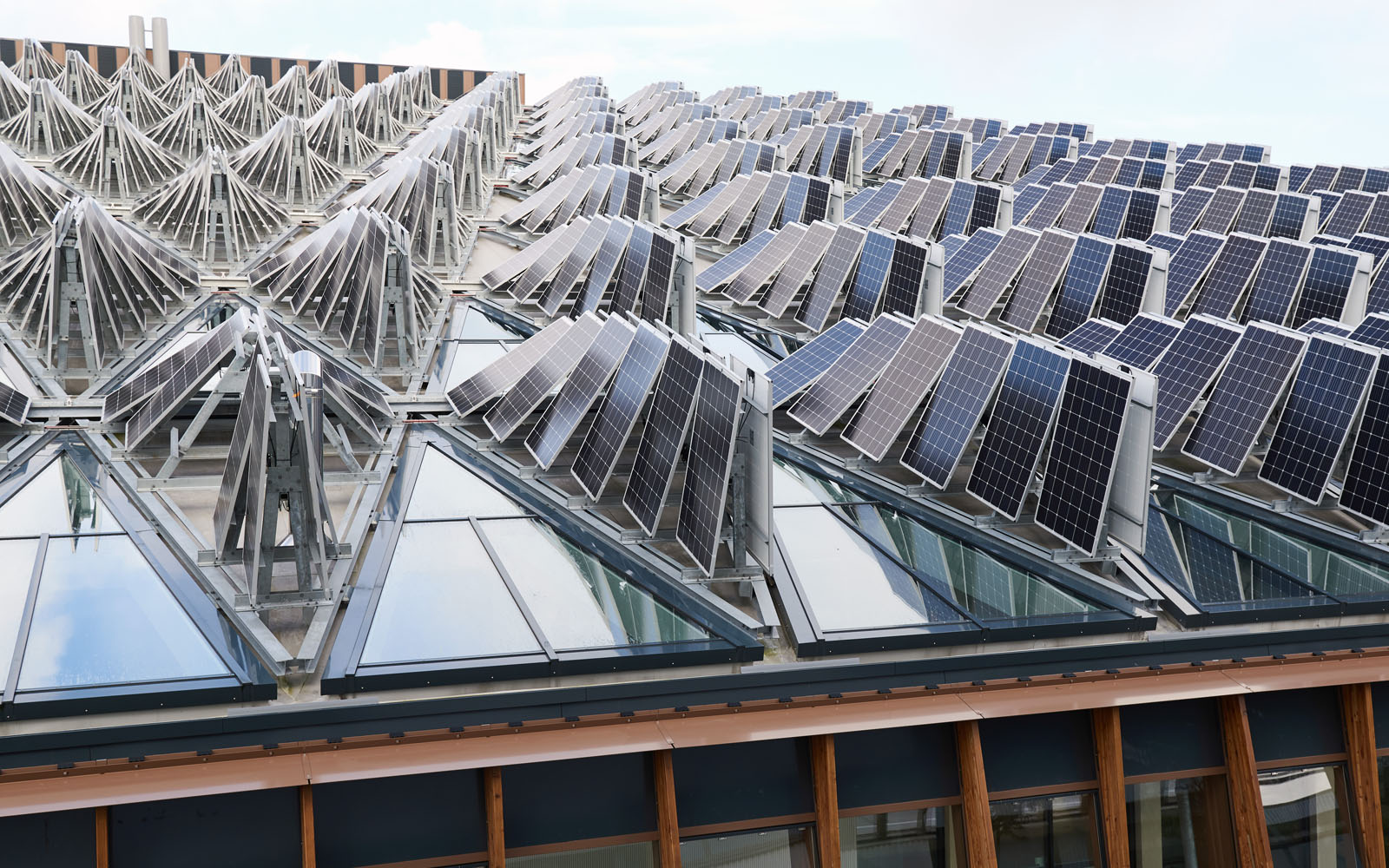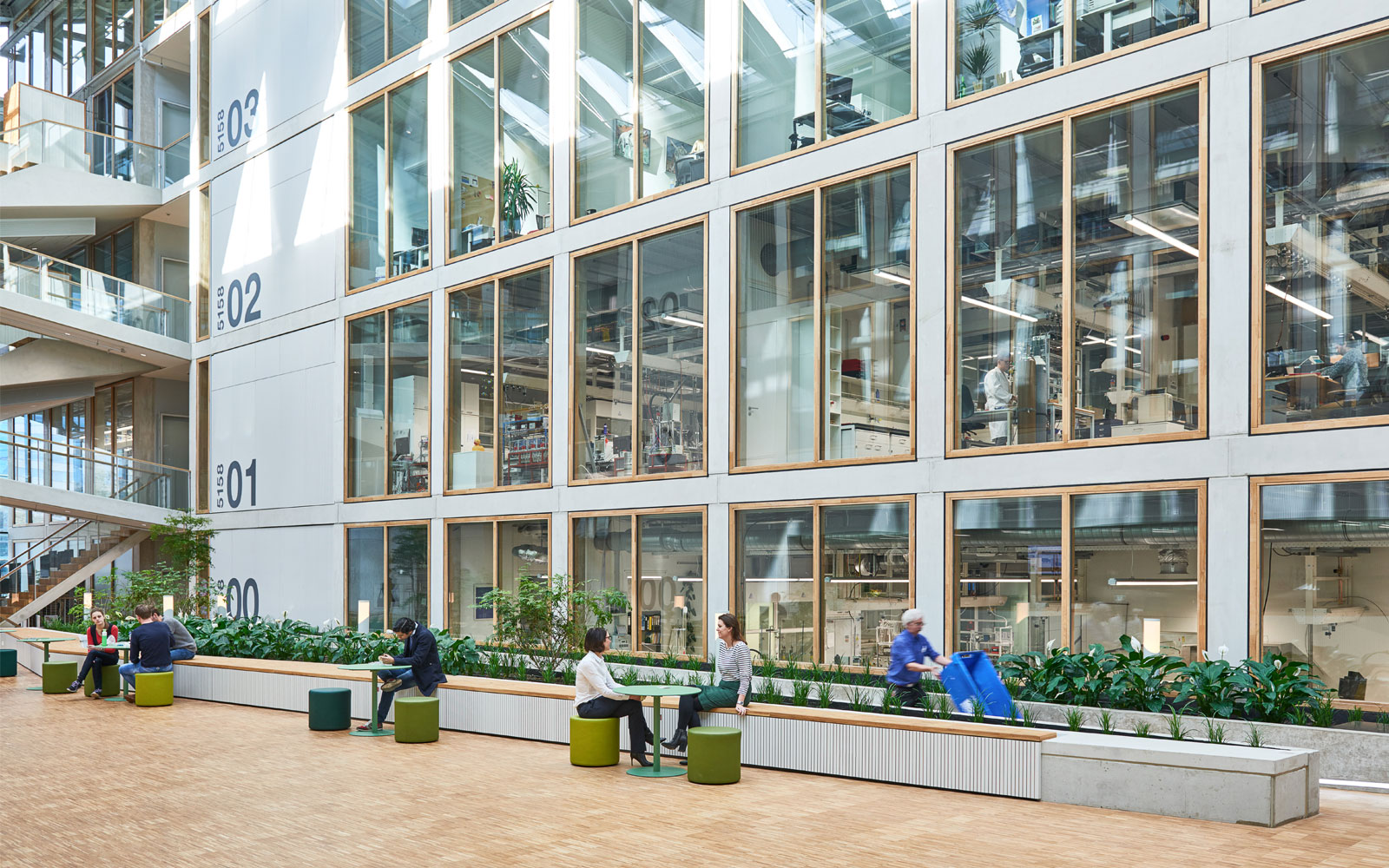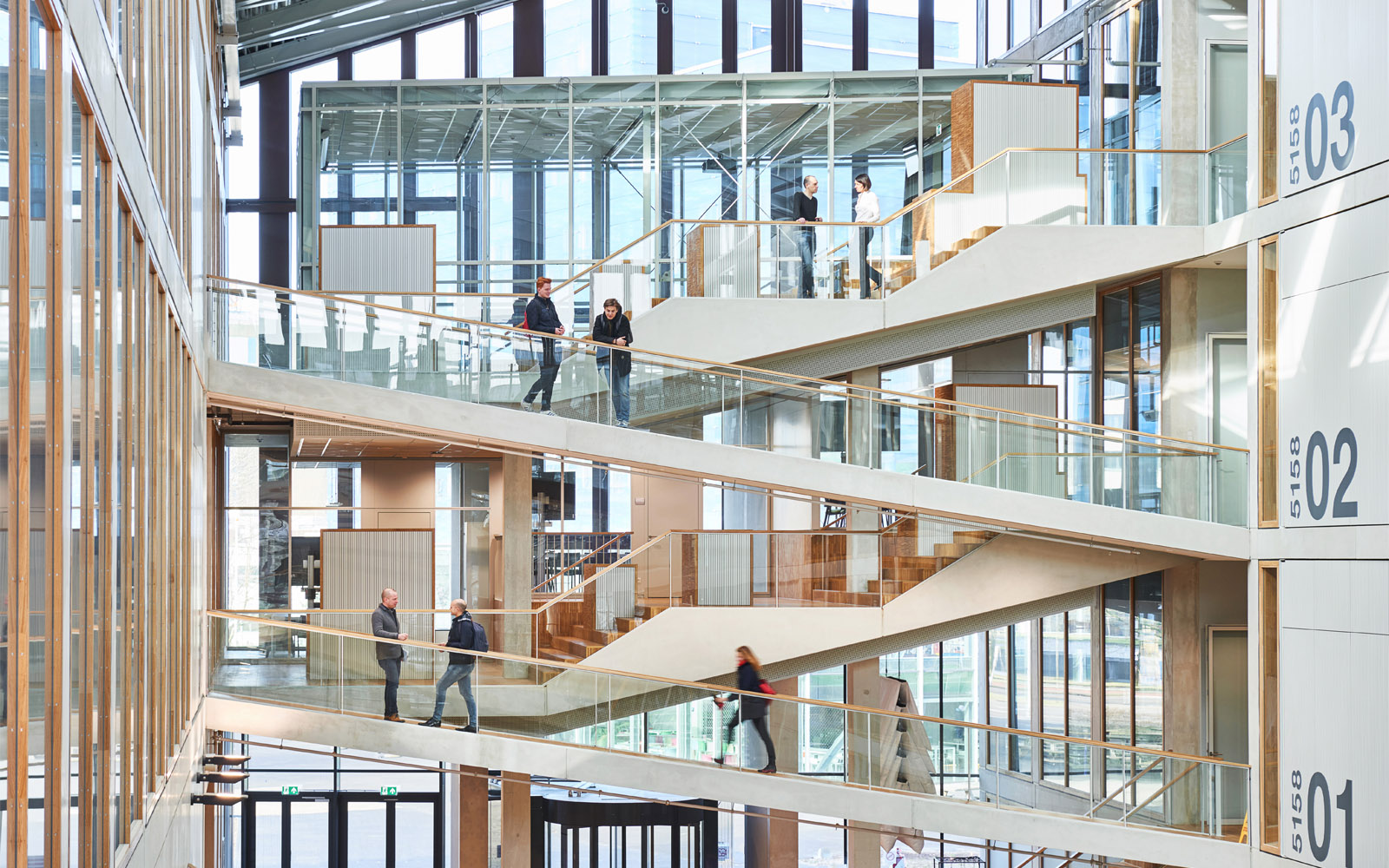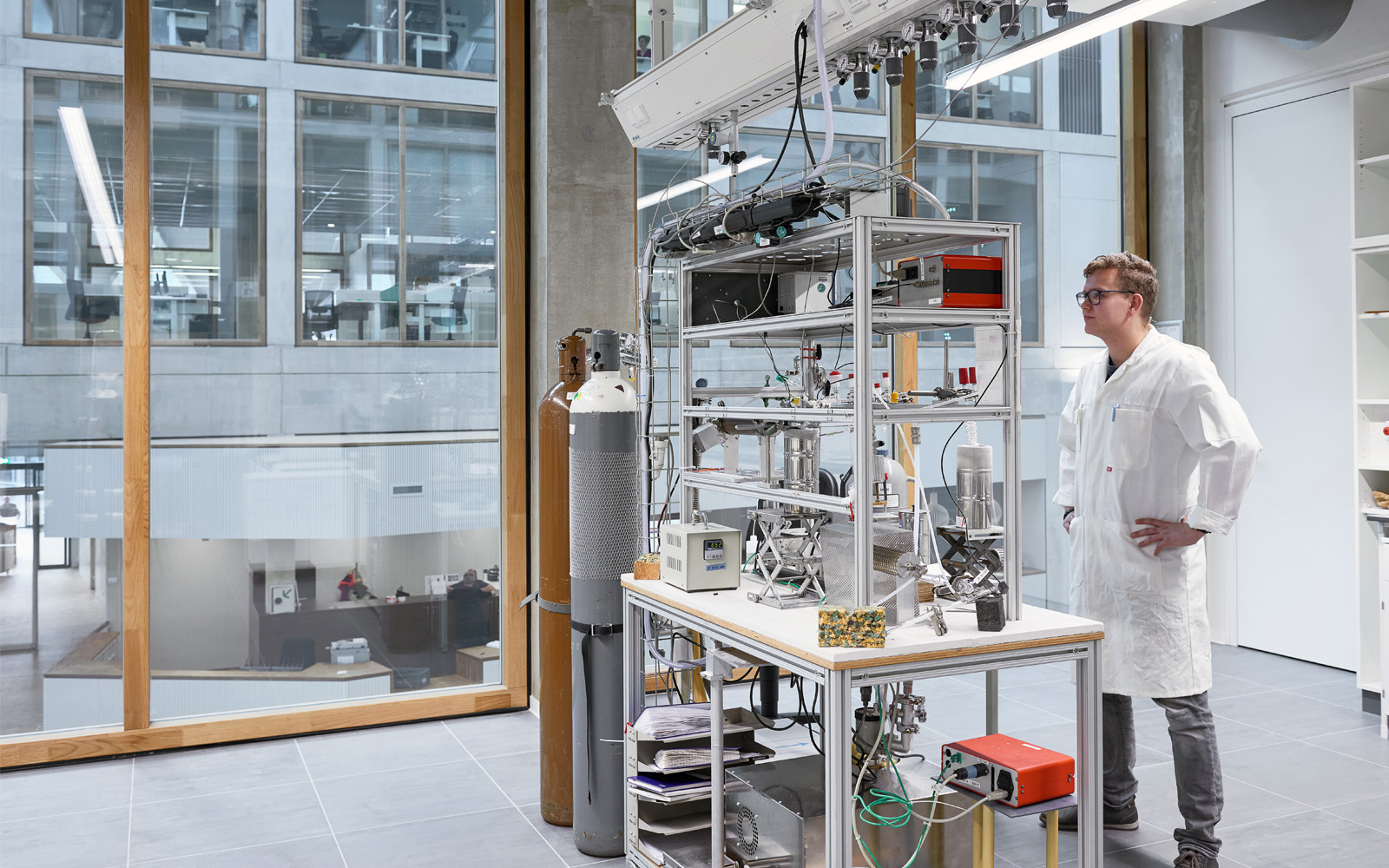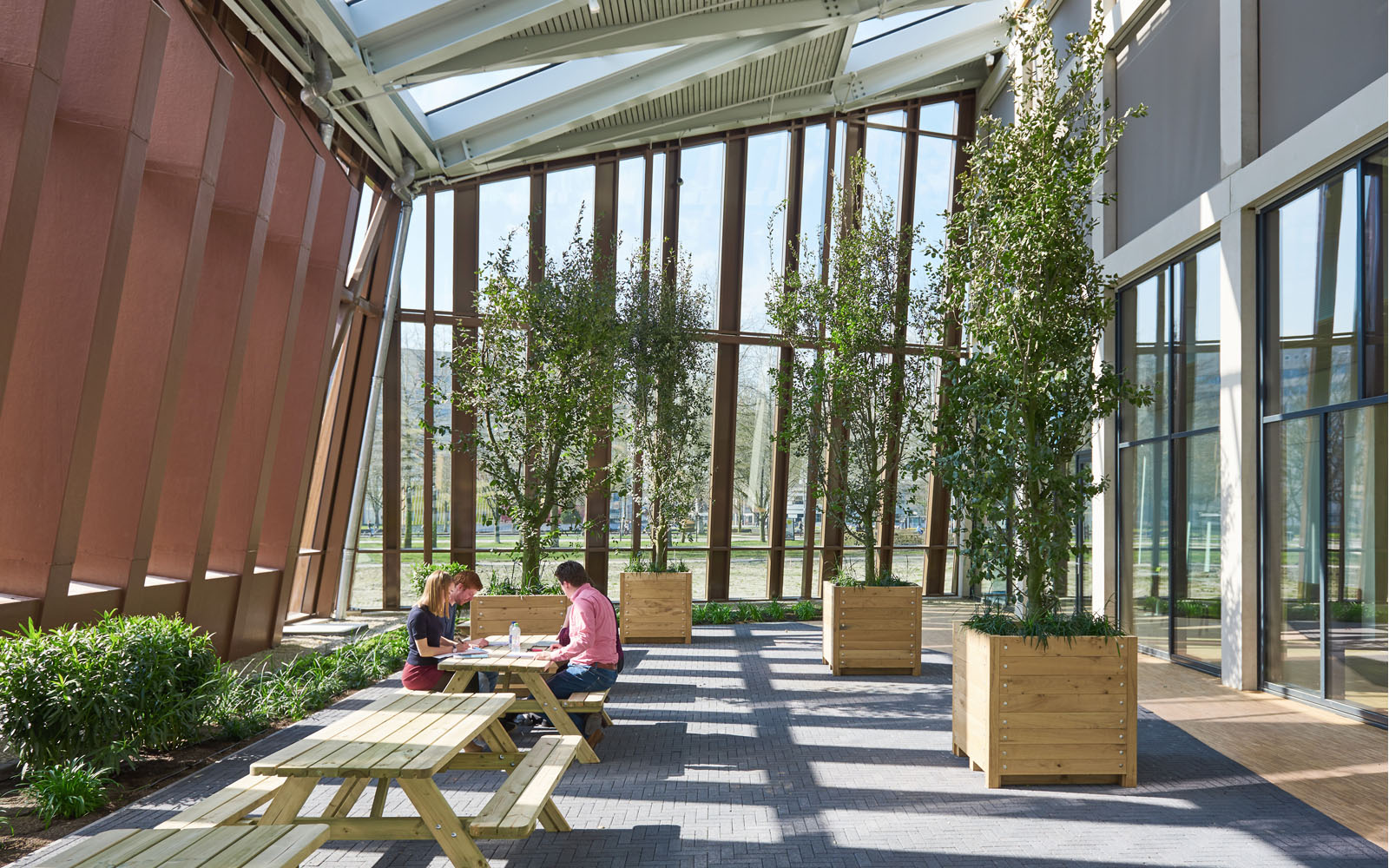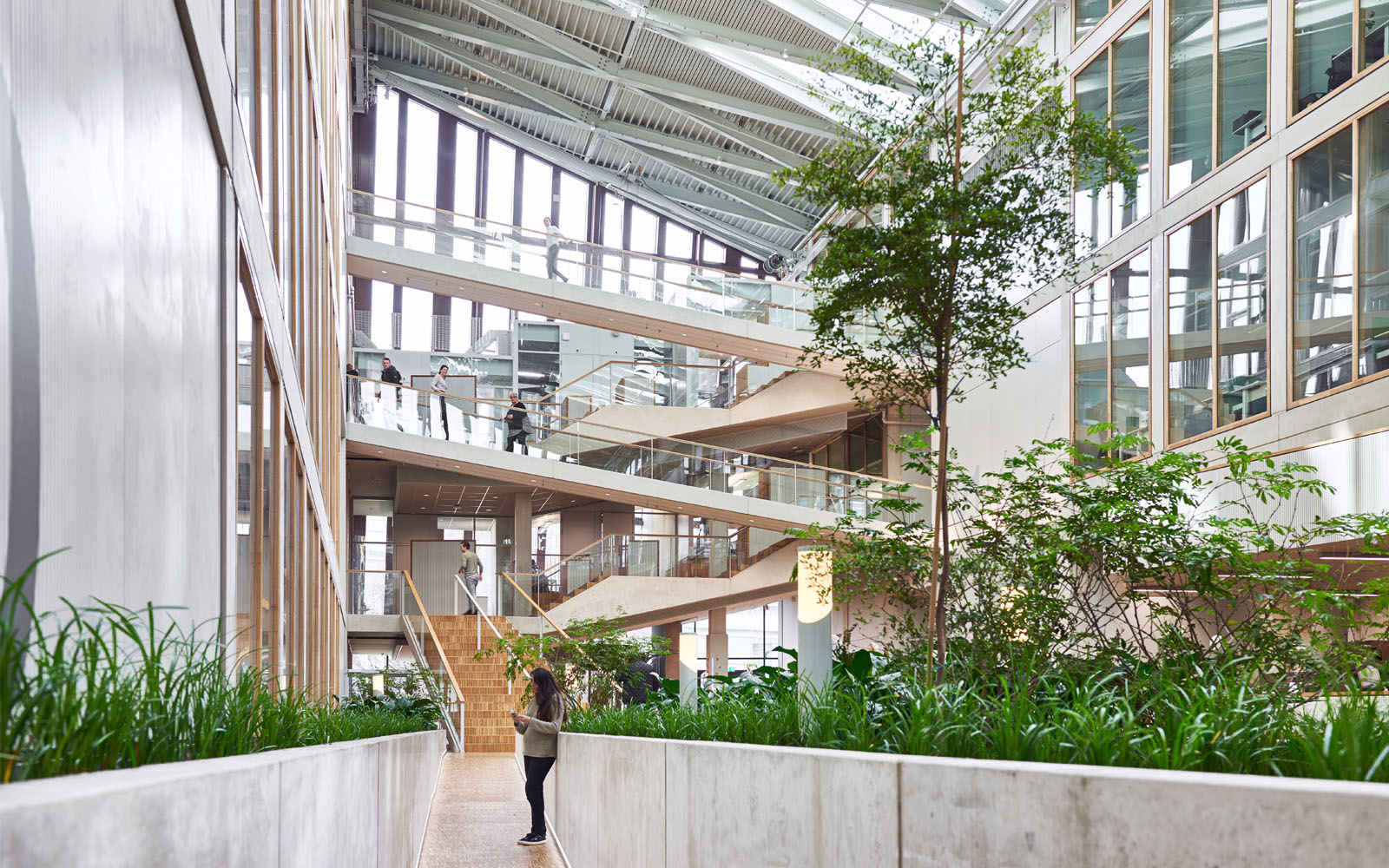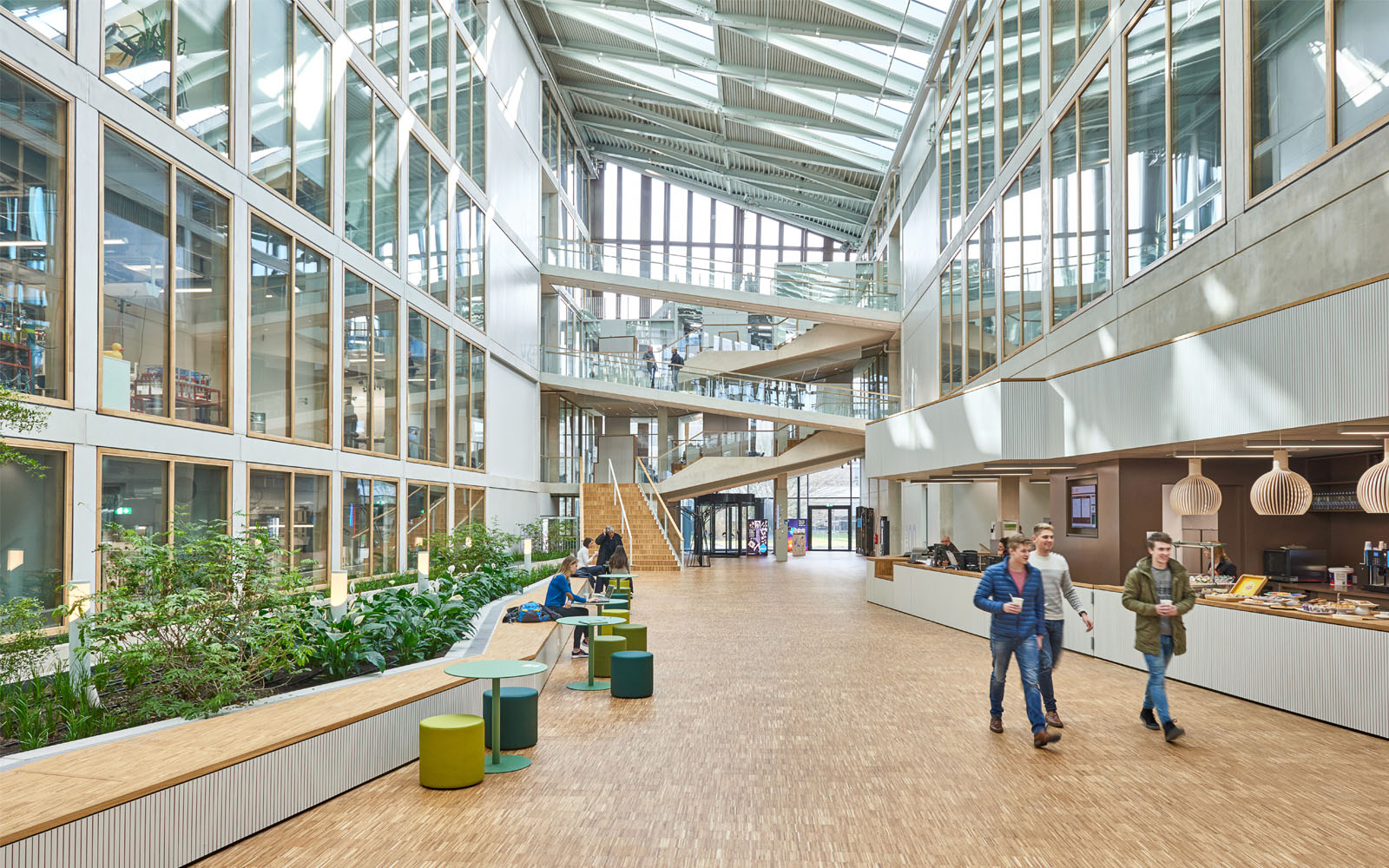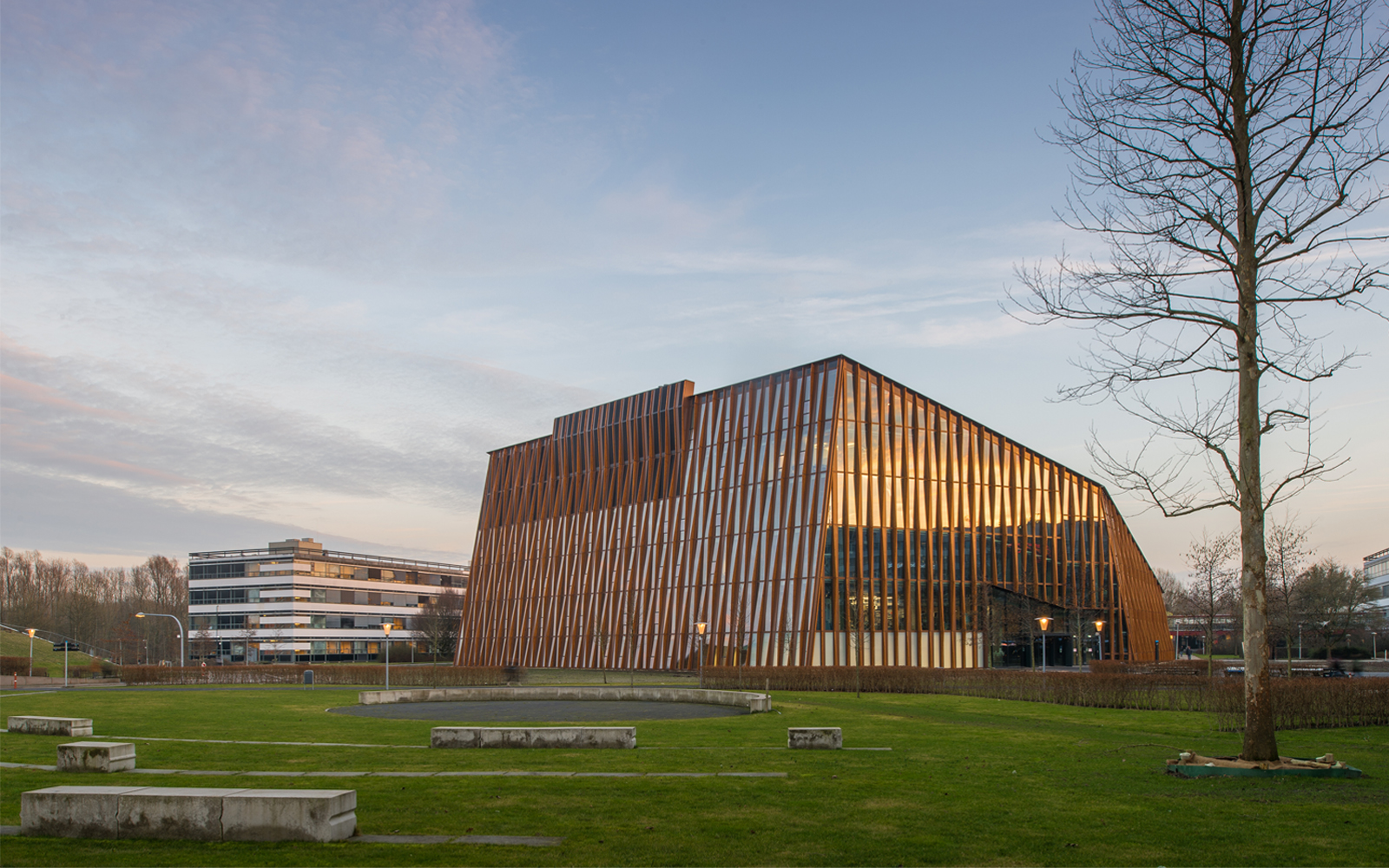 Groningen, The Netherlands
2013-2017
The Energy Academy Europe is the new top-notch institute of the Netherlands where business, education and science work together on researching and innovating in the field of energy. It forms the place where professionals, researchers, students and entrepreneurs from the Netherlands and abroad meet, inspire and most of all stimulate to make the international energy supply more sustainable and suitable for the next generations.
The building tells the story of sustainability and innovations in the field of energy. A low-tech approach was chosen where natural sources are optimally used: earth, water, air and sunlight. For that reason, the EAE is oriented in a North-South direction, it has a wintergarden on the southside, a labyrinth under the ground for fresh air with a constant temperature, a solar chimney for natural ventilation in the top of the atrium and a sloped roof on the south, which is filled with windows and energy generating PV-cells in a 3D-setup. The installations will only be turned on when the natural sources are temporarily not enough. Our focus, as the coordinating architect, was directed towards an optimal collaboration with all the other disciplines. The integral building with BREEAM-Outstanding design certificate was not only declared to be the most beautiful building of Groningen, by jury and public, it also won the International BREEAM Awards 2017 in the category of 'Mixed Use & Other'.
Besides the specific research spaces for the RUG, the building also provides high-quality and flexible labs, offices and educational spaces for the Hanzehogeschool and for multiple other institutes such as the Energy Valley, EDI (Energy Delta Institute), EAE (Energy Academy Europe), GESP (Groningen Energy and Sustainability Programme) and EDGaR (Energy Delta Gas Research).
For more information, check out the case-page of the Energy Academy.
Architect:
Ir. Aldo Vos
ir. Sander Veenstra
Ing. Steven Schulze
Paul van Bussel
Ir. Emiel Noordhuis
Project manager:
Ir. Willeke van de Groep
Technical designer:
Ing. Maarten van den Marel
In collaboration with pvanb architecten