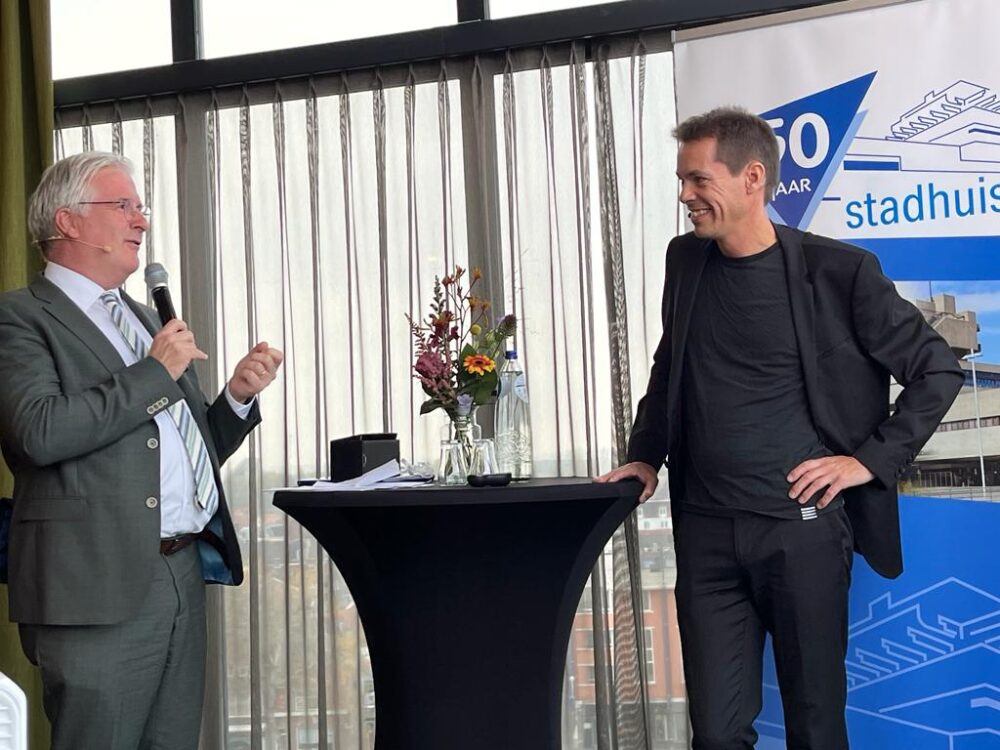 Terneuzen's brutalist town hall designed by Jaap Bakema (1914-1981) celebrates its 50th anniversary this year. A festive milestone! Therefore, together with the Municipality of Terneuzen, we organized the symposium "From brutalist architectural styles to timeless buildings" on November 11. With professionals in architecture, heritage development and sustainability and enthusiasts and critics of the Town Hall, we talked about the value and opportunities of the building for the future.
After all, how do you ensure that a 'house of the city' is future-proof? Themes such as sustainability and the value of historical heritage were discussed. Colleagues Aldo Vos and Marius Voets shared knowledge and experience from transformation projects such as the Van Nelle Factory, Blijdorp Zoo, Elevator House and ABN AMRO. These transformations show that the history of a building is an absolute added value. And that future-proof transformation while maintaining this historical value is possible.
One way to preserve the historical value of the city hall is to apply for the designation 'national monument'. Because the list of monuments is a reflection of what we all, experts and citizens, consider important to preserve for the future, a survey was held by the PZC and the Municipality of Terneuzen prior to the symposium. With striking results: 69% think that the brutalist town hall should indeed become a national monument, according to the 1290 responses*. We fully concur!
We look back on a day full of inspiration and we hope to enjoy the Westerschelde Town Hall for a long time to come!
Curious? Check out the interior of the town hall here.
Would you like to know more about the possibilities of transformation? Aldo Vos would be happy to help you.
*The full results of the survey can be read at https://www.terneuzen.nl/50jaarstadhuis.