Most sustainable educational building in the netherlands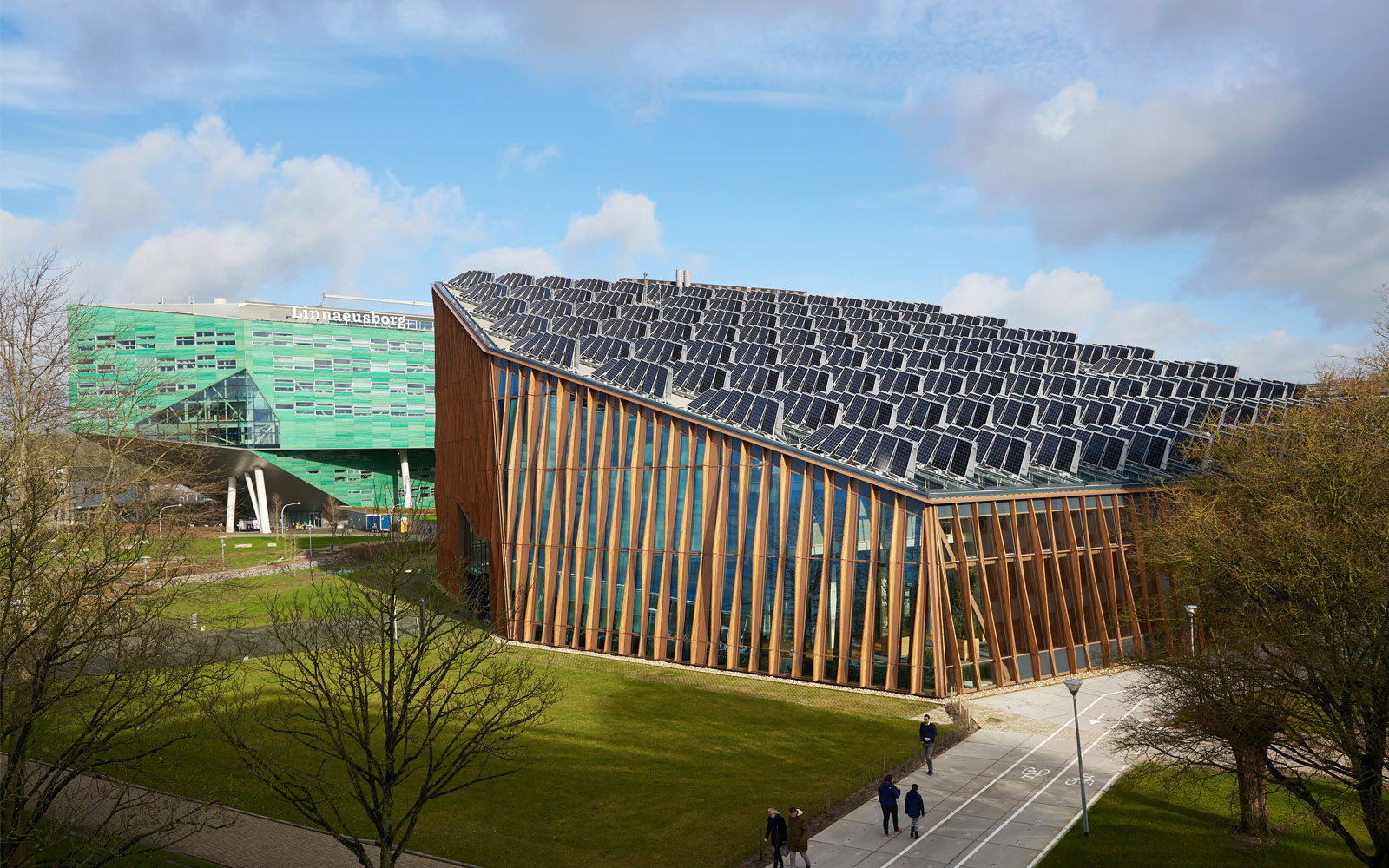 Energy Academy Europe
The Energy Academy Europe is thé top-notch institute in which education, science and the business sector collaborate in research and innovation in the field of energy. This institute is thé place where students, researchers and entrepreneurs, both national and international, meet and inspire one another to make the international energy supply chain more sustainable and suitable for the next generations.
Most sustainable educational building in the Netherlands
The Energy Academy Europe itself is a perfect example of sustainability and leading in this field. The building is not only very energy efficient, but it also produces energy. A complete set of sustainability measures is integrated in the design, using nature powers. In London it recently is rewarded with the International BREEAM Awards 2017, with its Outstanding label; the only educational building in the Netherlands with a score this high.
Nature as a source of sustainable energy
Het ontwerp heeft een low-tech benadering waarbij optimaal gebruik wordt gemaakt van natuurlijke bronnen die in ruime mate voorhanden zijn: aarde, water, lucht en zonlicht. De aarde wordt gebruikt voor koeling of juist opwarming van lucht en water, regenwater wordt gebruikt als spoelwater voor de toiletten. De ventilatie is natuurlijk en wordt aangejaagd door een innovatieve 'zonneschoorsteen', een schoorsteen in de nok van het dak. Door verwarming van de zon ontstaan luchtdrukverschillen waardoor frisse lucht vanuit het gebouw door het hele gebouw gezogen wordt in de richting van de zonneschoorsteen. Het element zonlicht wordt optimaal gebruikt voor verlichting en het opwekken van energie. De weinige installaties voor verwarming, ventilatie en licht die in het gebouw aanwezig zijn, worden alleen ingezet als back-up wanneer de natuurlijke bronnen niet voldoen. Om het gebouw duurzame energie te laten opleveren is de buitenschil volledig ingezet voor de opvang van zonne-energie. Door de pv-panelen op het dak optimaal georiënteerd in een driedimensionaal raster te plaatsen, is er tegelijkertijd alle ruimte voor maximale daglichttoetreding. Maximale, duurzame energieopbrengst en maximale daglichttoetreding: een combinatie die nog niet eerder is vertoond.
How does this low-tech approach work?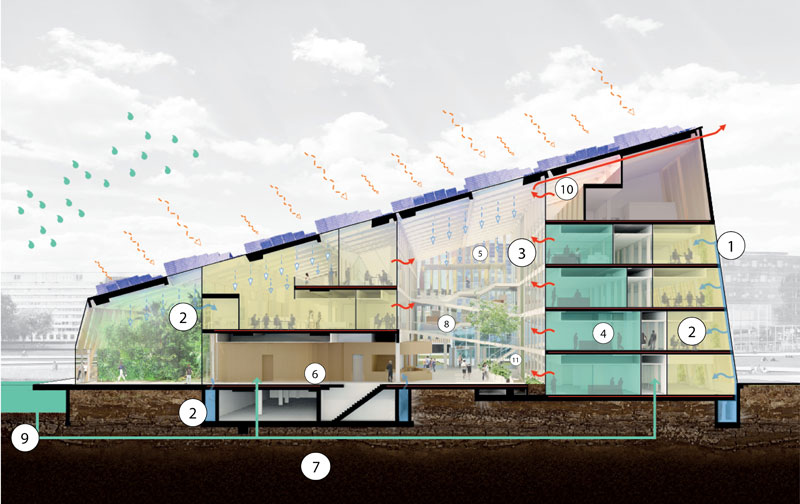 The energy consumption is limited, because of the optimal use of the natural climate. The elements that are responsible for that are:
Excellent insulation of the outer shell, it keeps warmth and cold out and it averts the sunlight if necessary
Natural ventilation via windows that can be opened, via a labyrinth that warms or cools the outside air and via a winter garden
Fresh air: CO2-detection operates the ventilation system, natural flow through big air vents, hallways and atrium
Optimal lighting systems, lighting detection that operates by presence and lighting levels
Fins on the façade: provides daylight and shields solar heat
Concrete core activation for a constant temperature, possibility to adjust with ventilation air
Cold-heat storage: making use of the present earth-temperature
Split-level with slopes results in minimal use of the elevator
Rain water collection for flushing the toilets among other uses
PV-balcony for research and education
Central energy-prestation board
The outer façade is optimally used for the harvesting of energy. The following kinds of energy are being acquired:
Daylight
Solar-energy
Solar-heat
Geothermal heat
Geothermal cooling
Fresh air
Rain water
Architecture stimulating the circulation of knowledge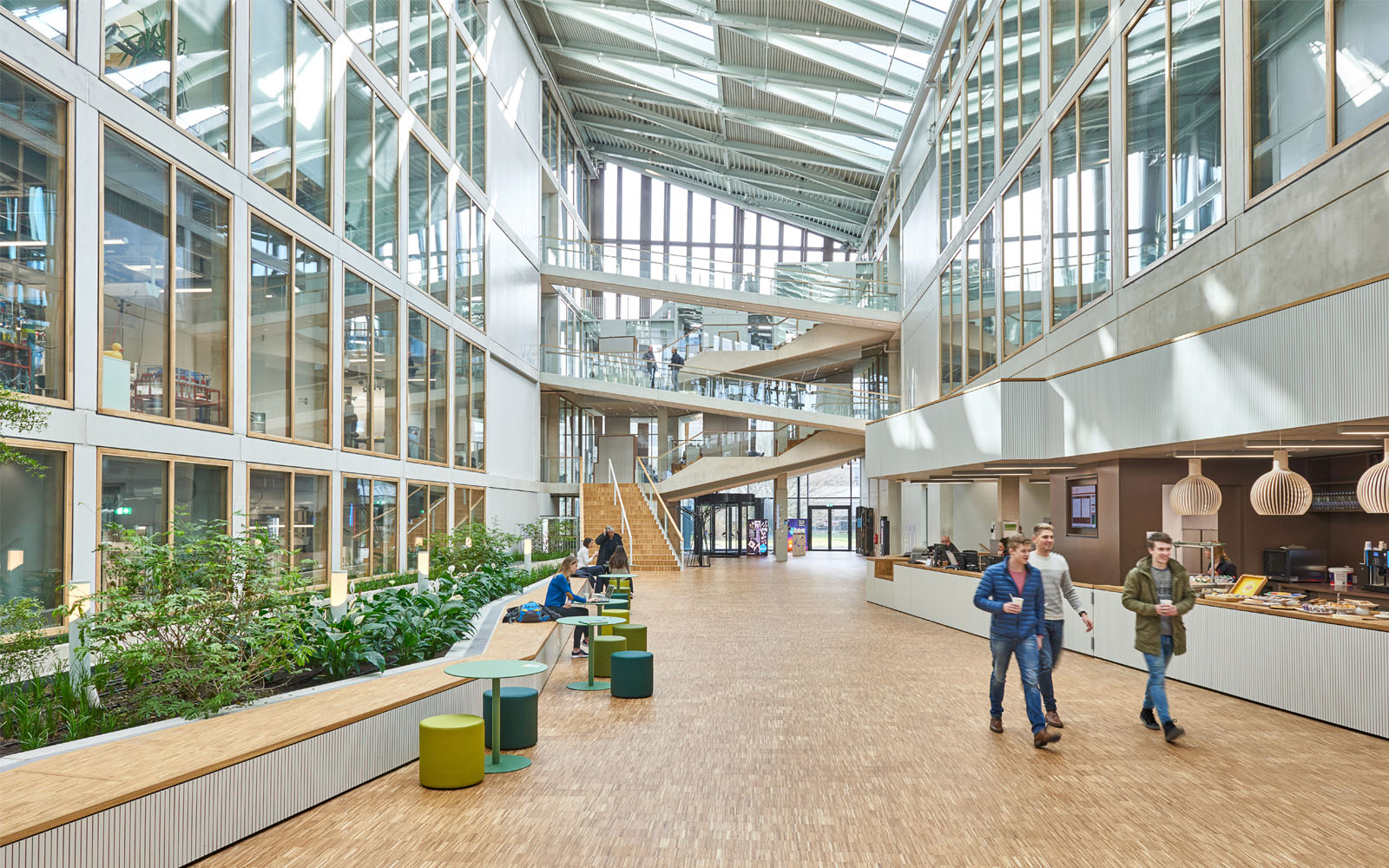 The energy academy focuses on the cross-fertilization between the business community and institutes of knowledge. In this way, fundamental, applied and practical research is combined with education. Entrepreneurs, researchers, students and teachers come together to work on producing energy as clean and efficient as possible and on applying this sustainable energy in the existing energy infrastructures.
To stimulate the exchange of knowledge, the building is equipped to encourage people to meet and collaborate.
The building consists of two parts. At the northern part, the research area with labs and offices is positioned; at the southern part the institutes, the educational area and the winter garden are placed. In between these two parts an atrium will function as the heart of the building, where people from all of kinds of sectors meet. The winter garden is also a place that stimulates meeting; it is a public park, but also a hang out and workplace for students and entrepreneurs.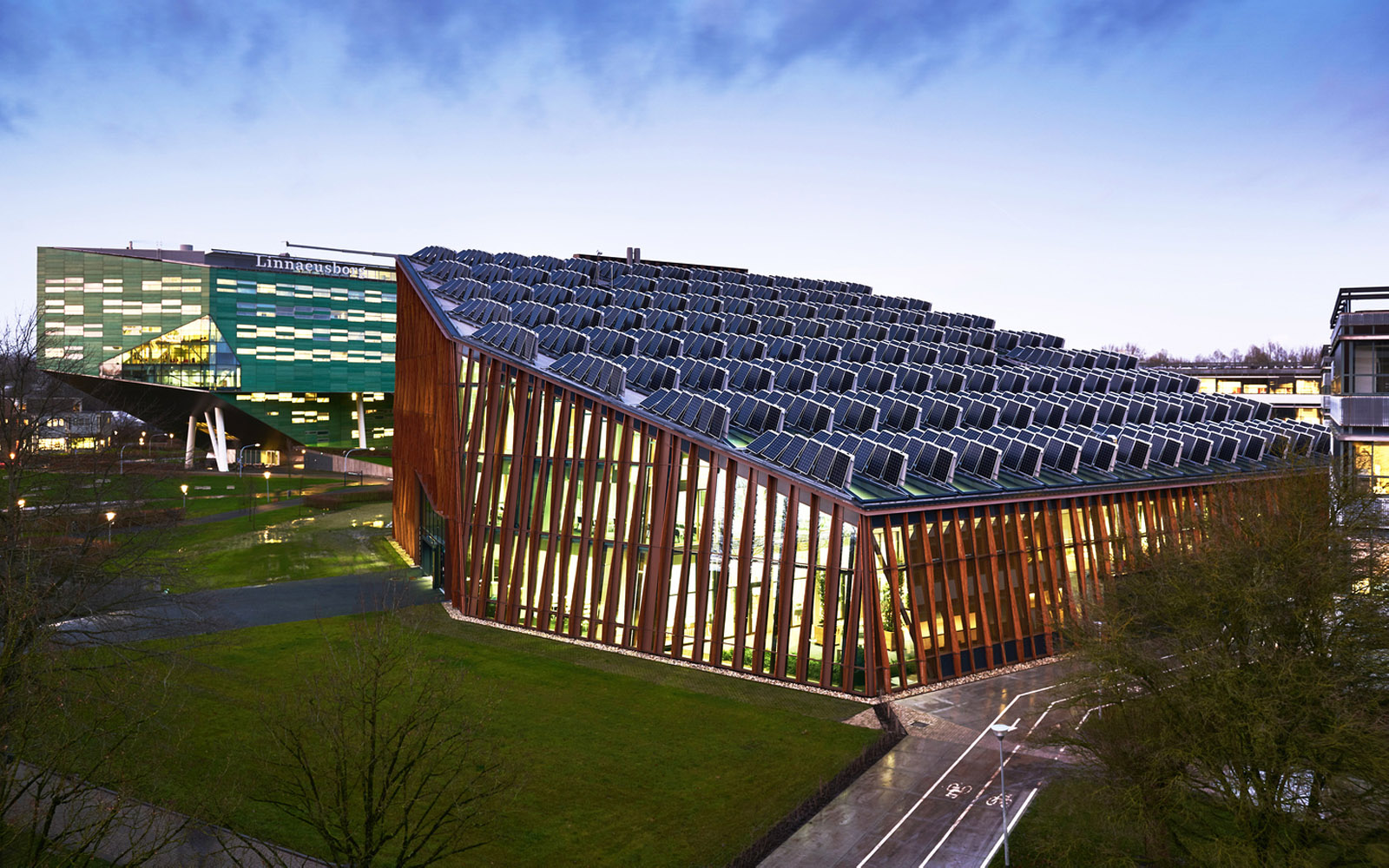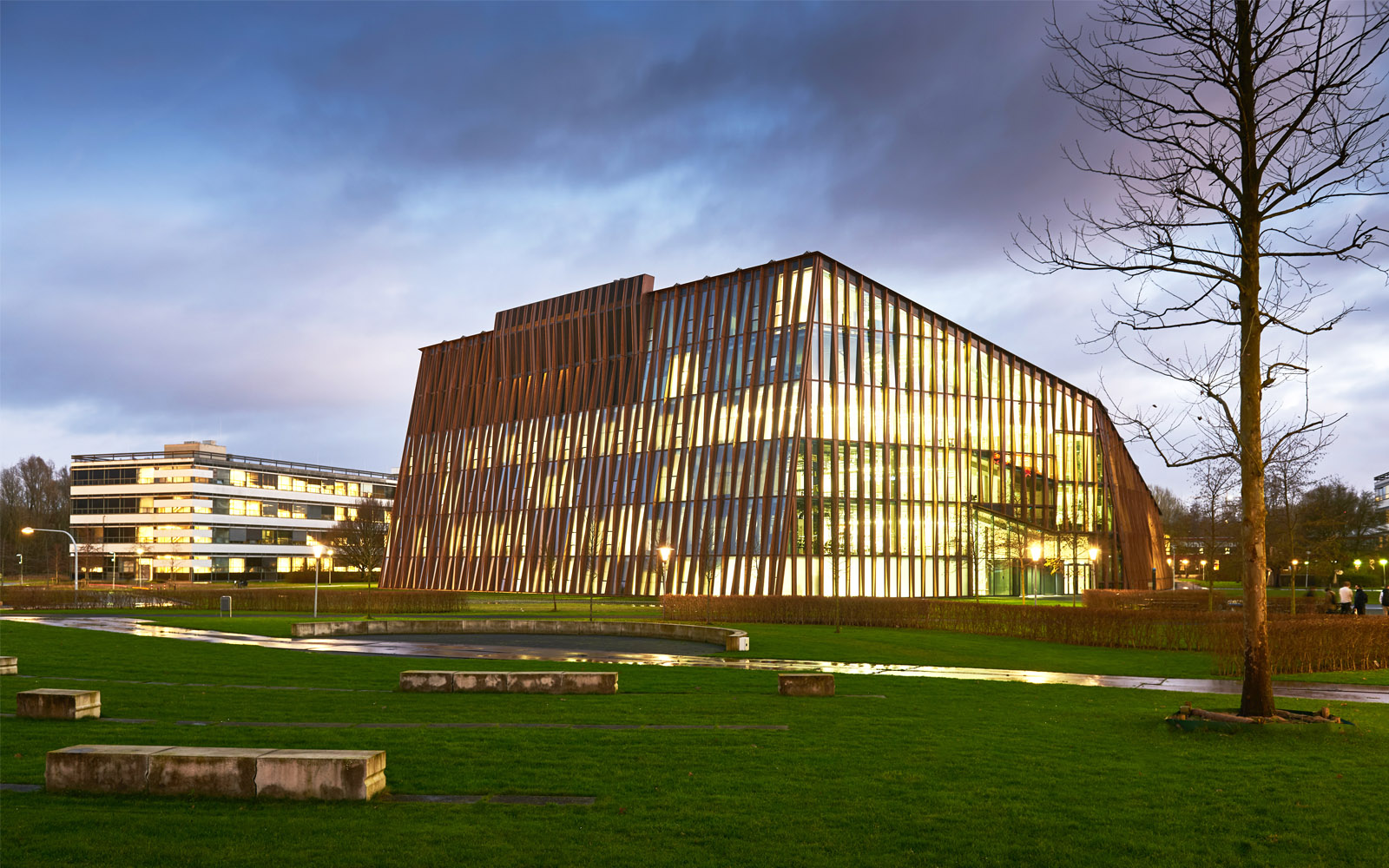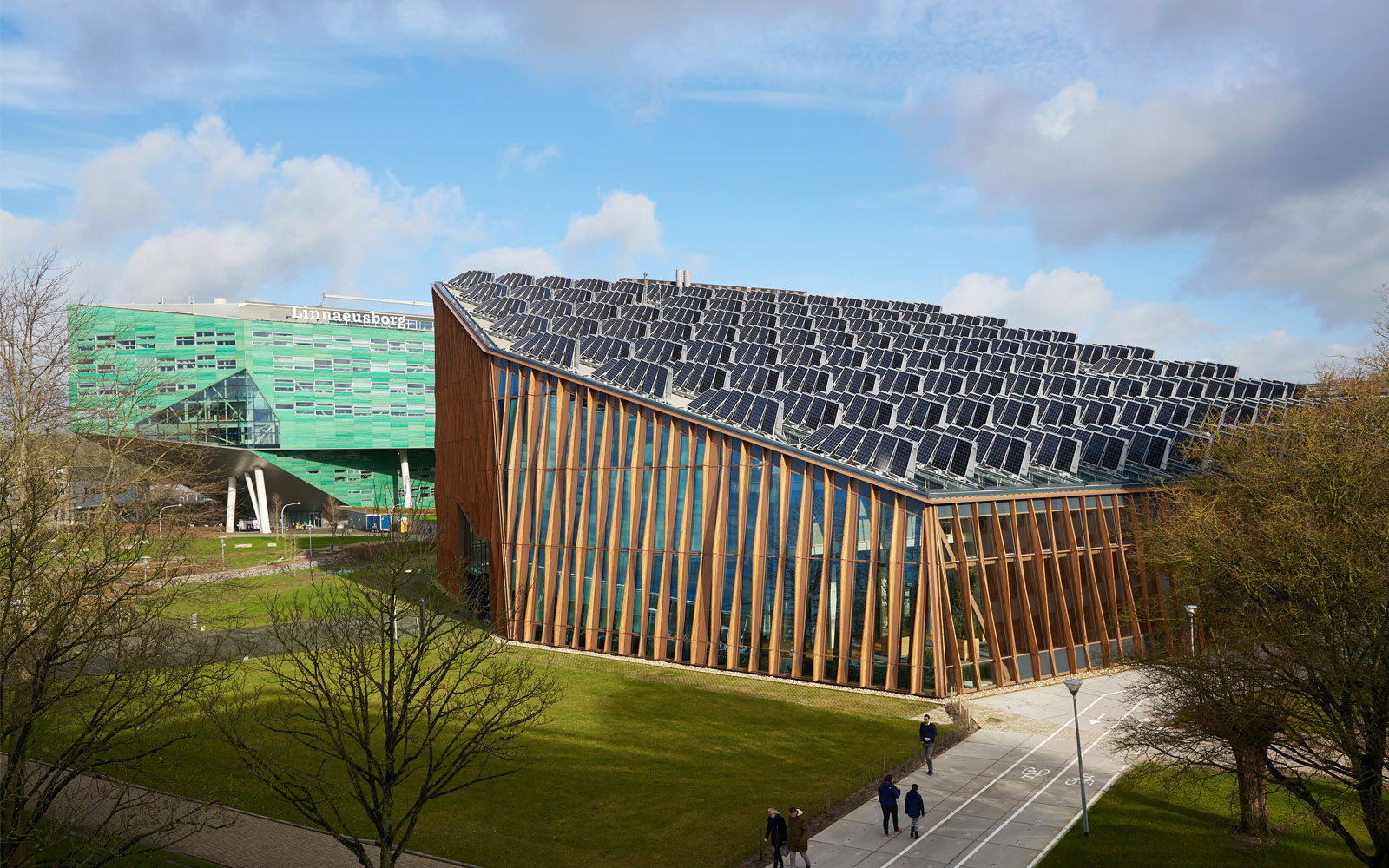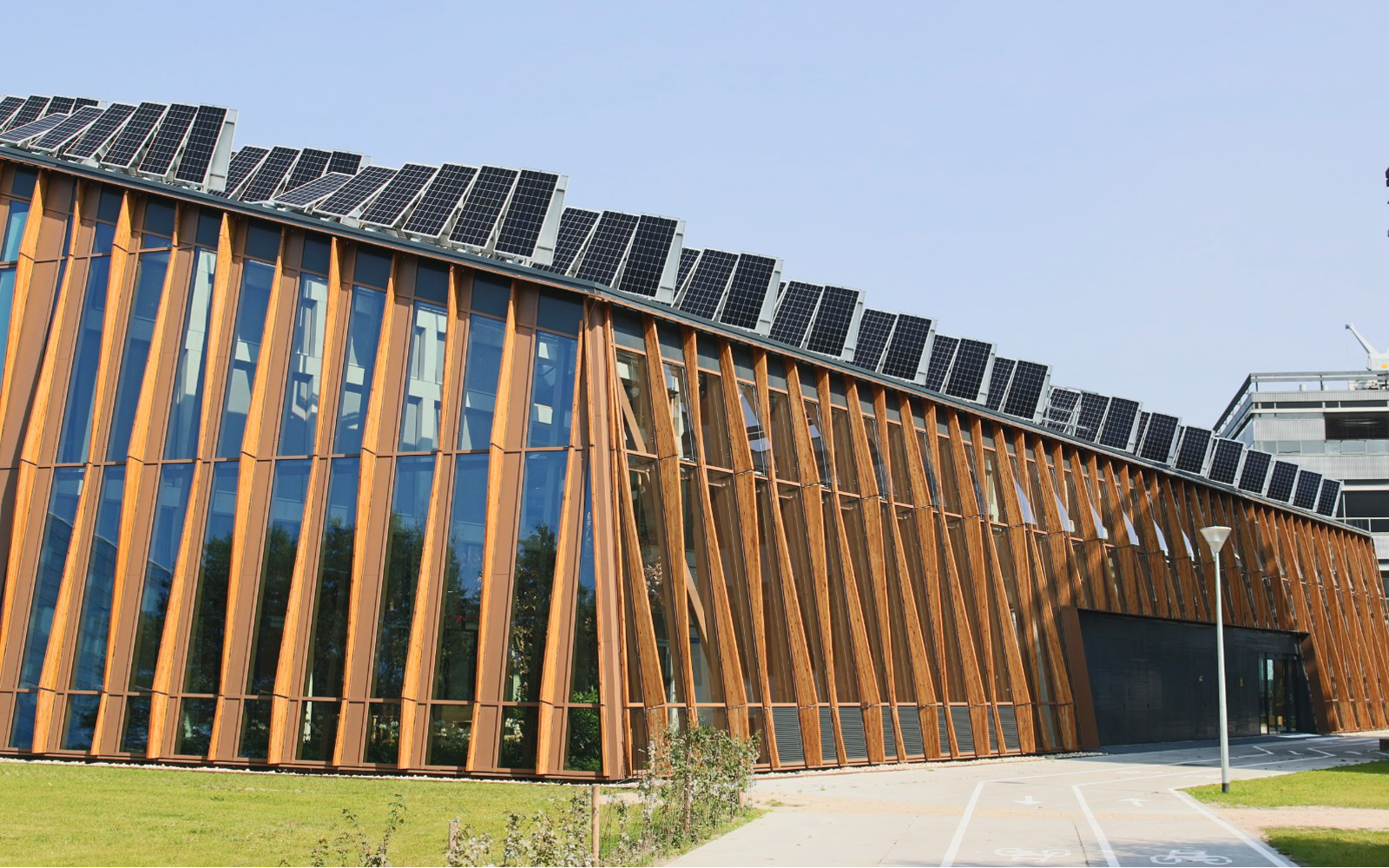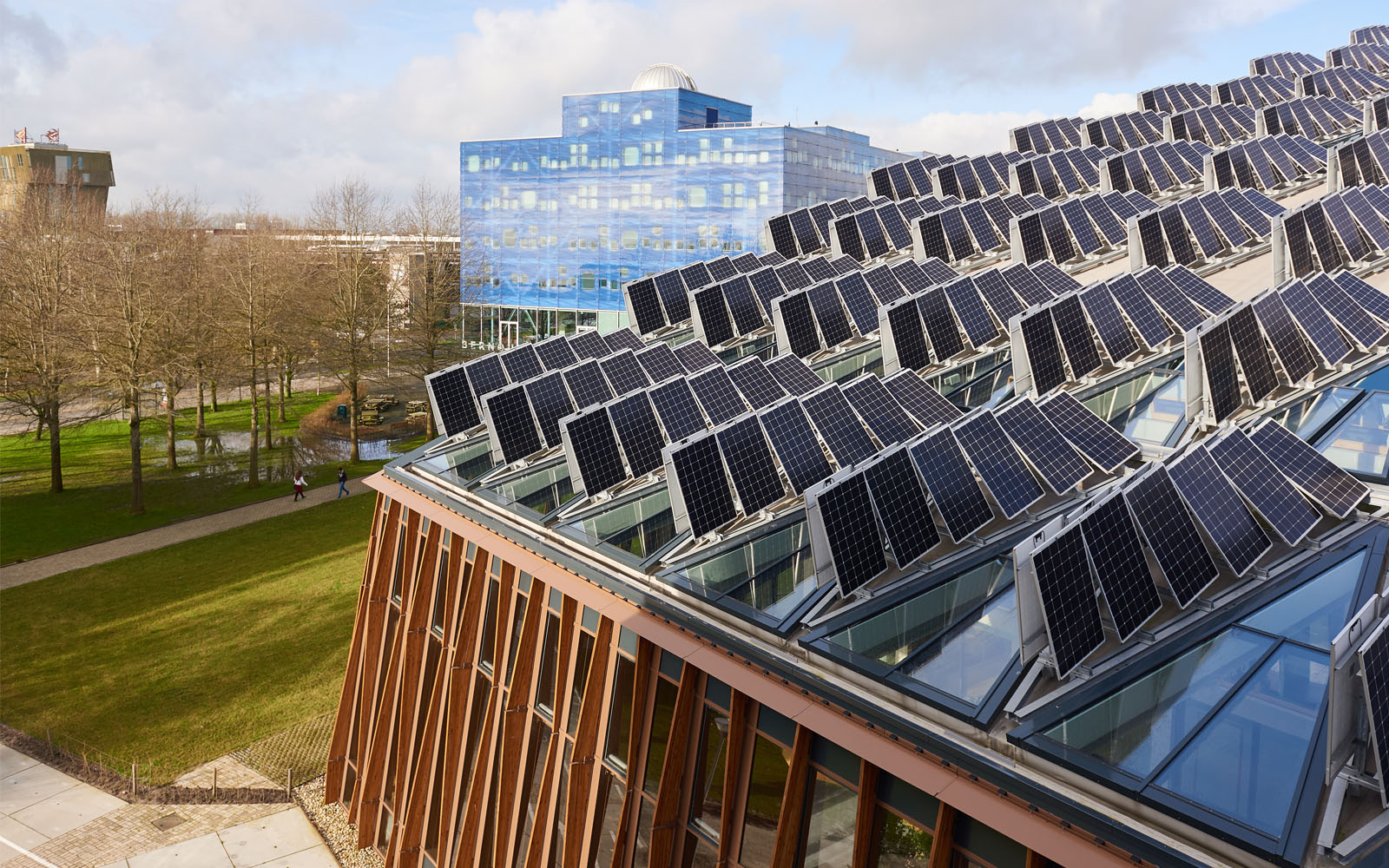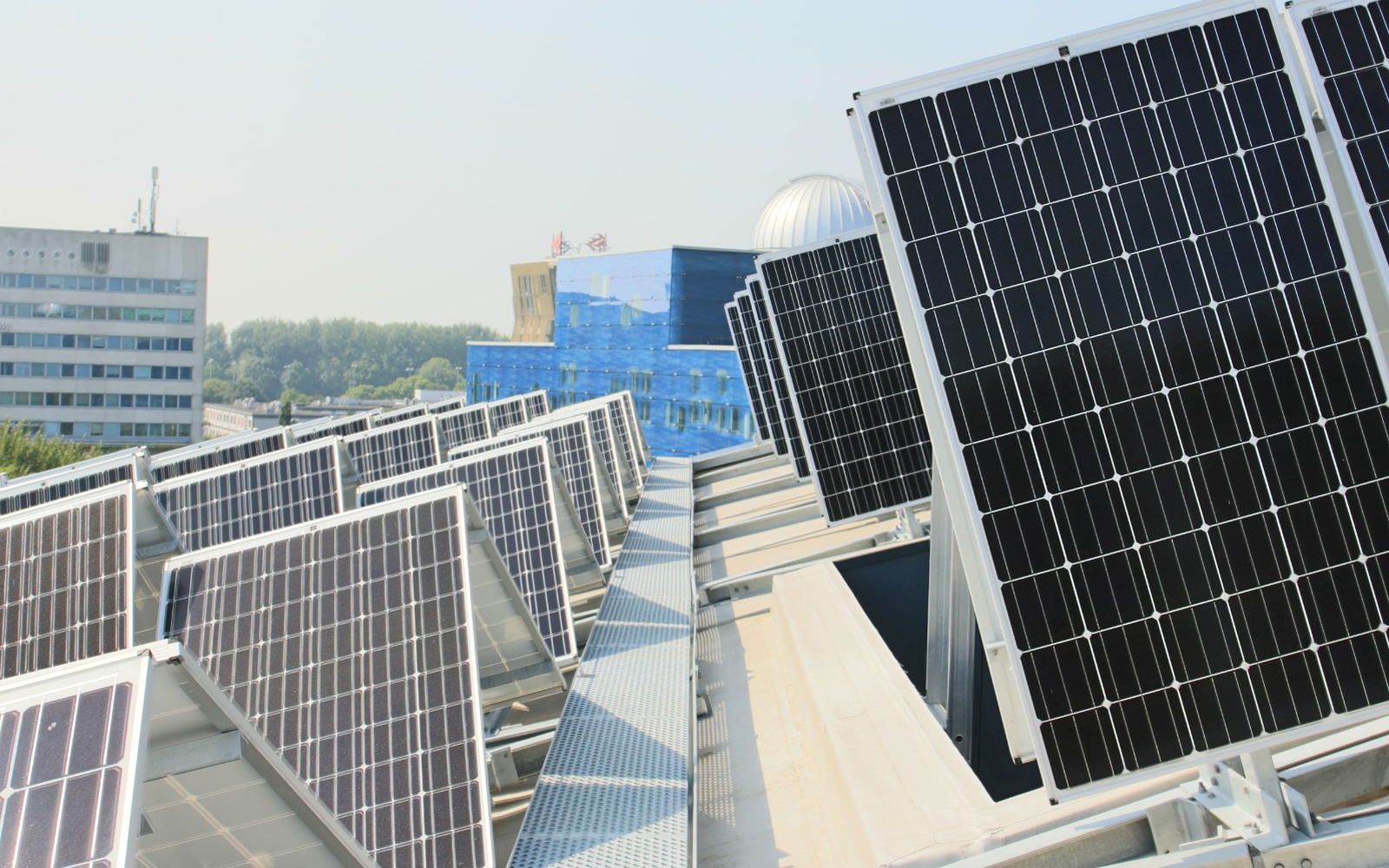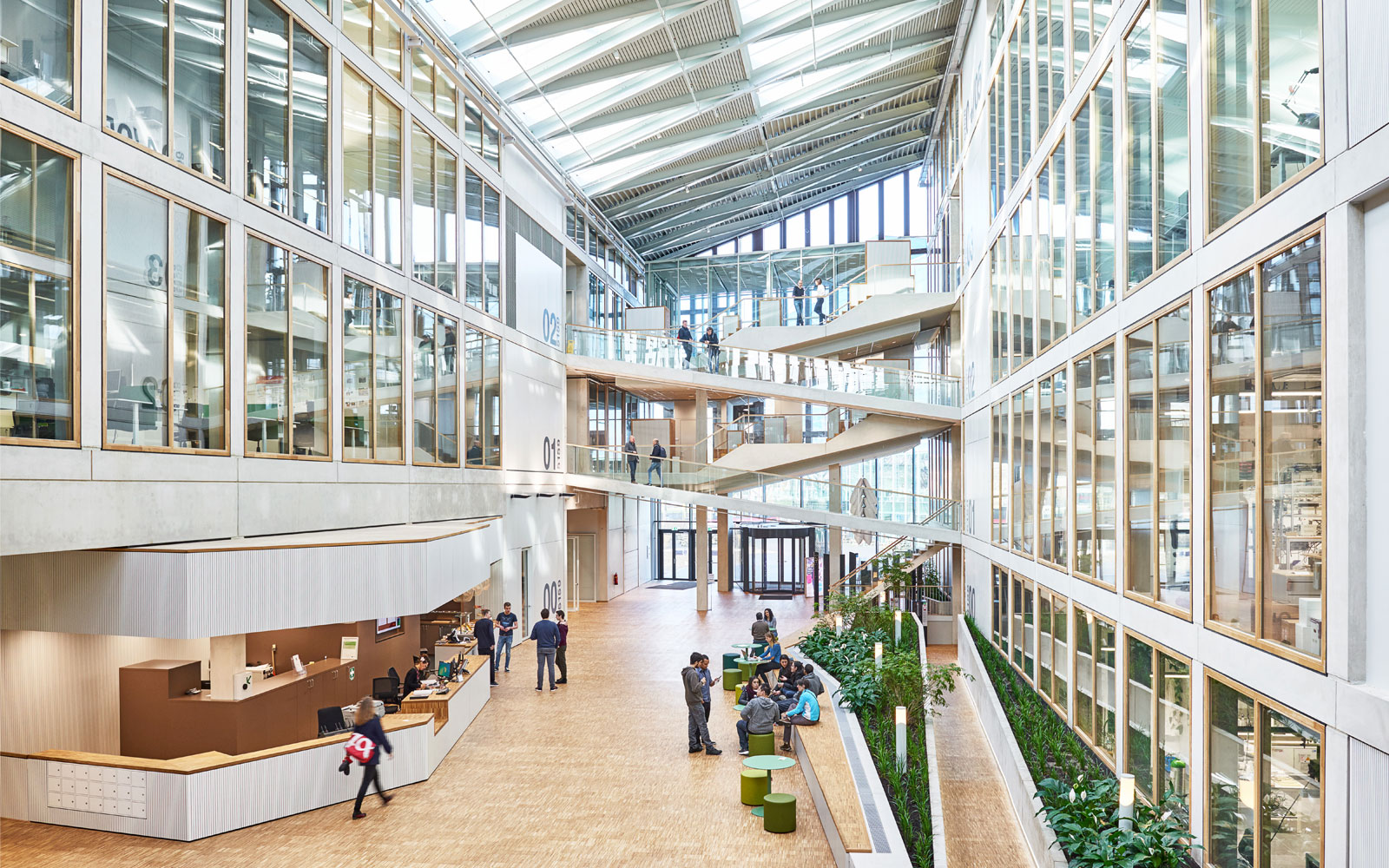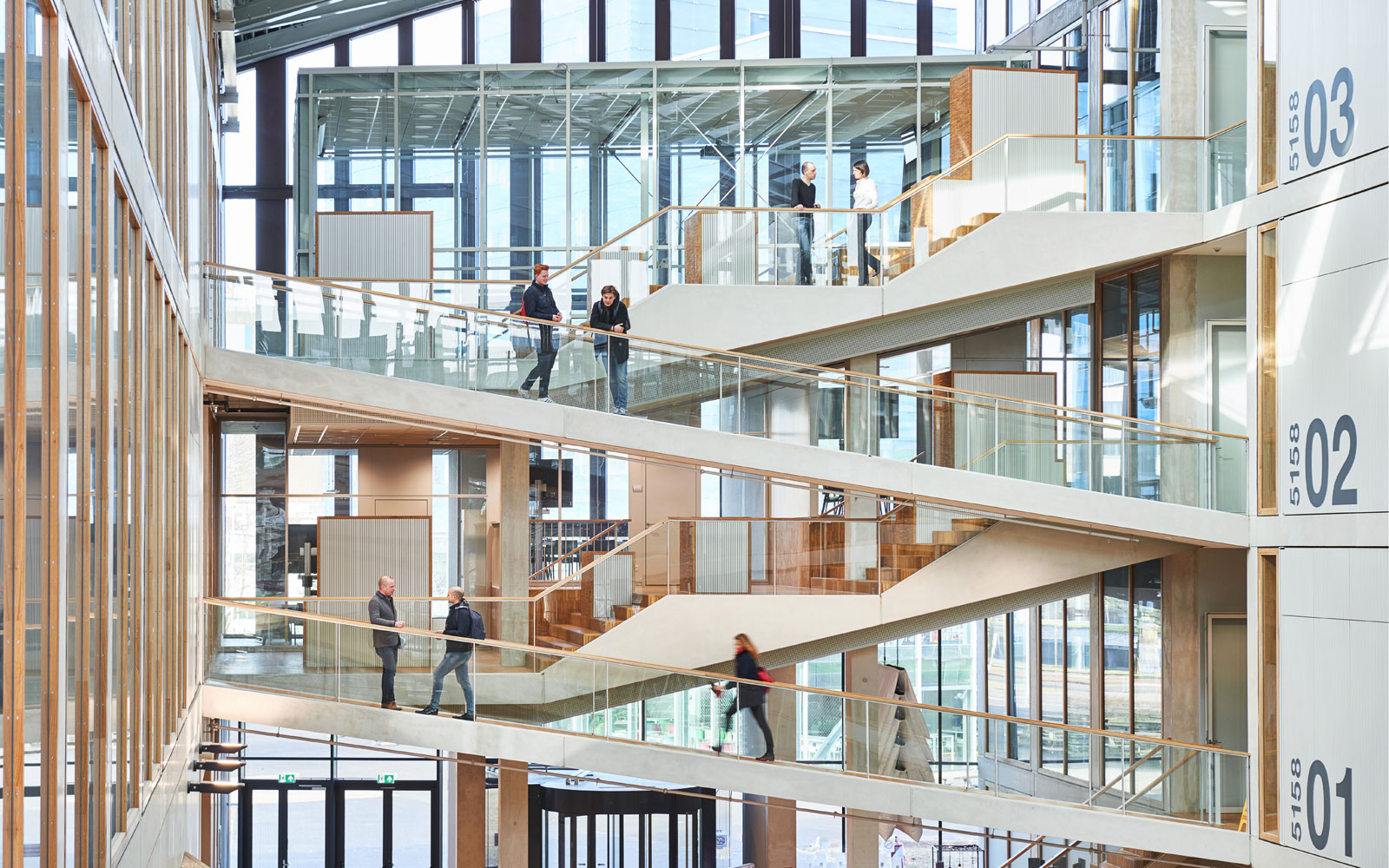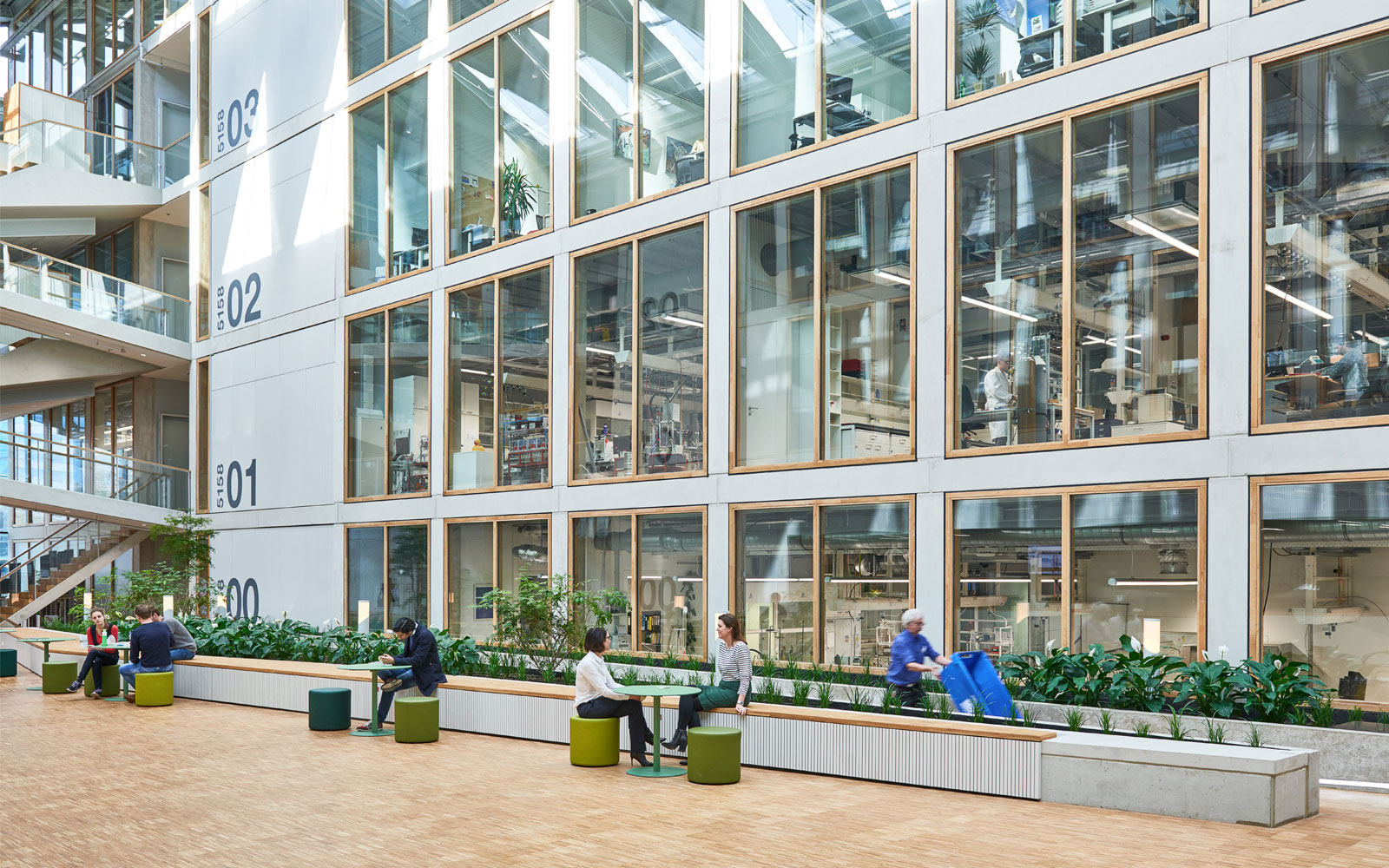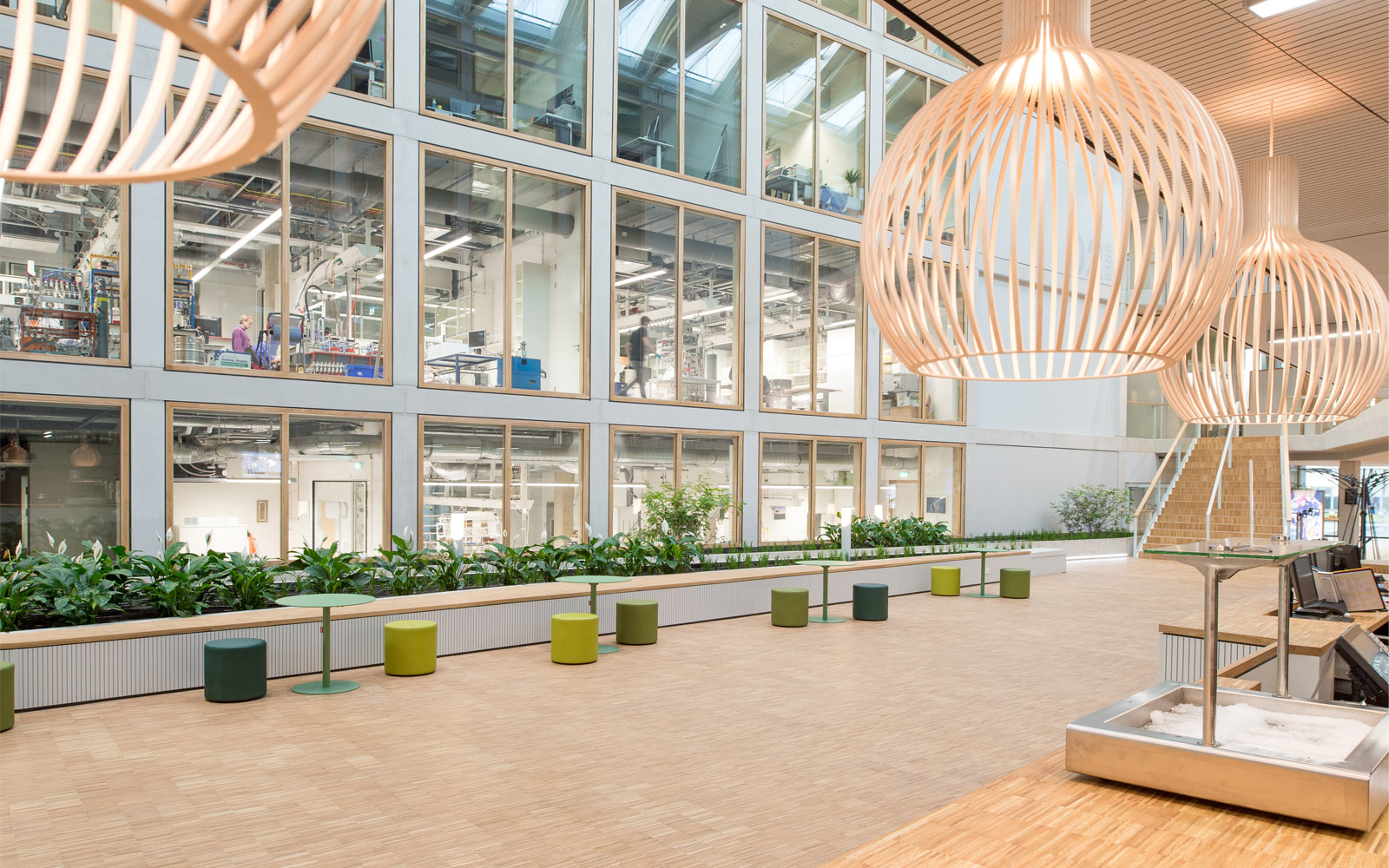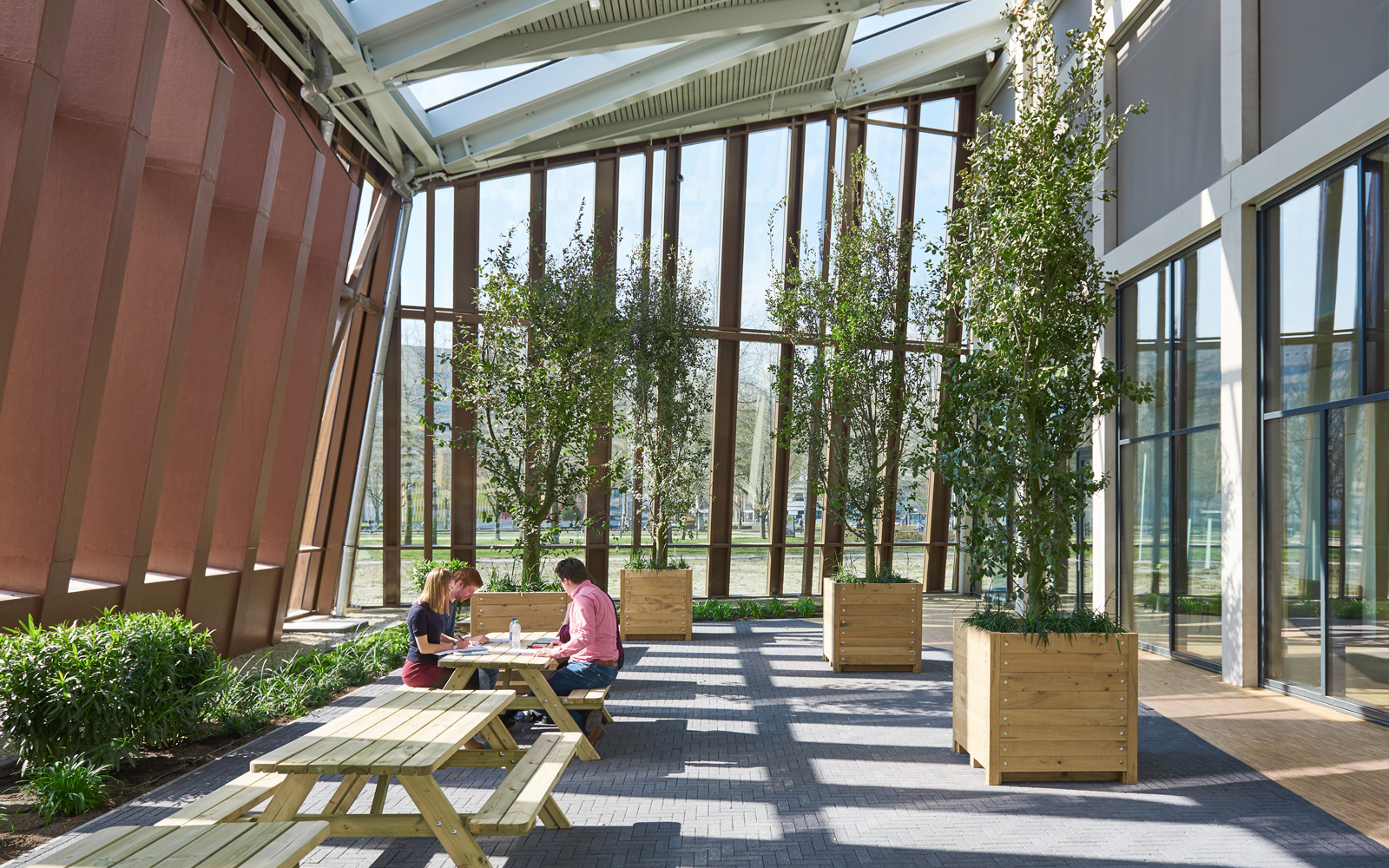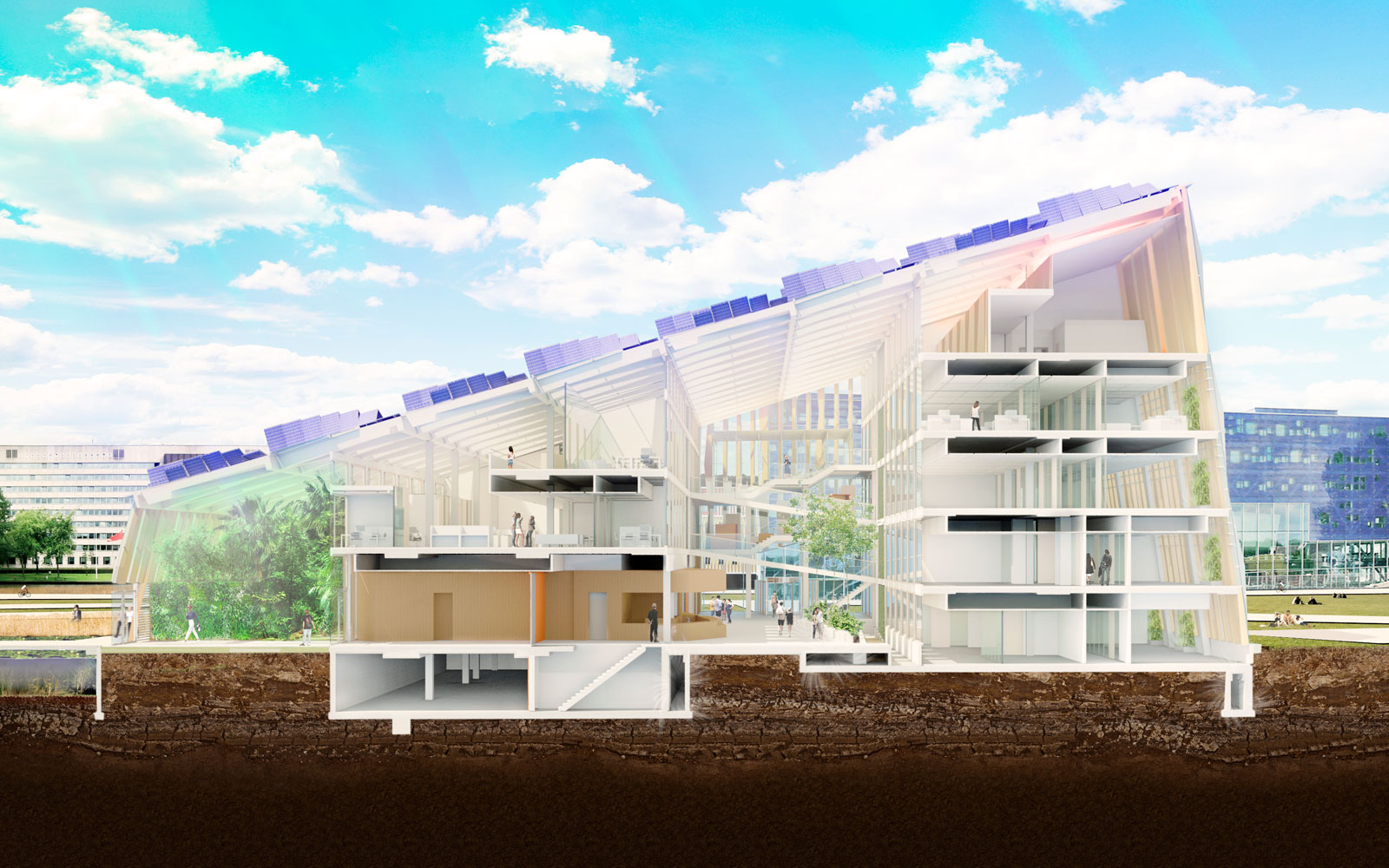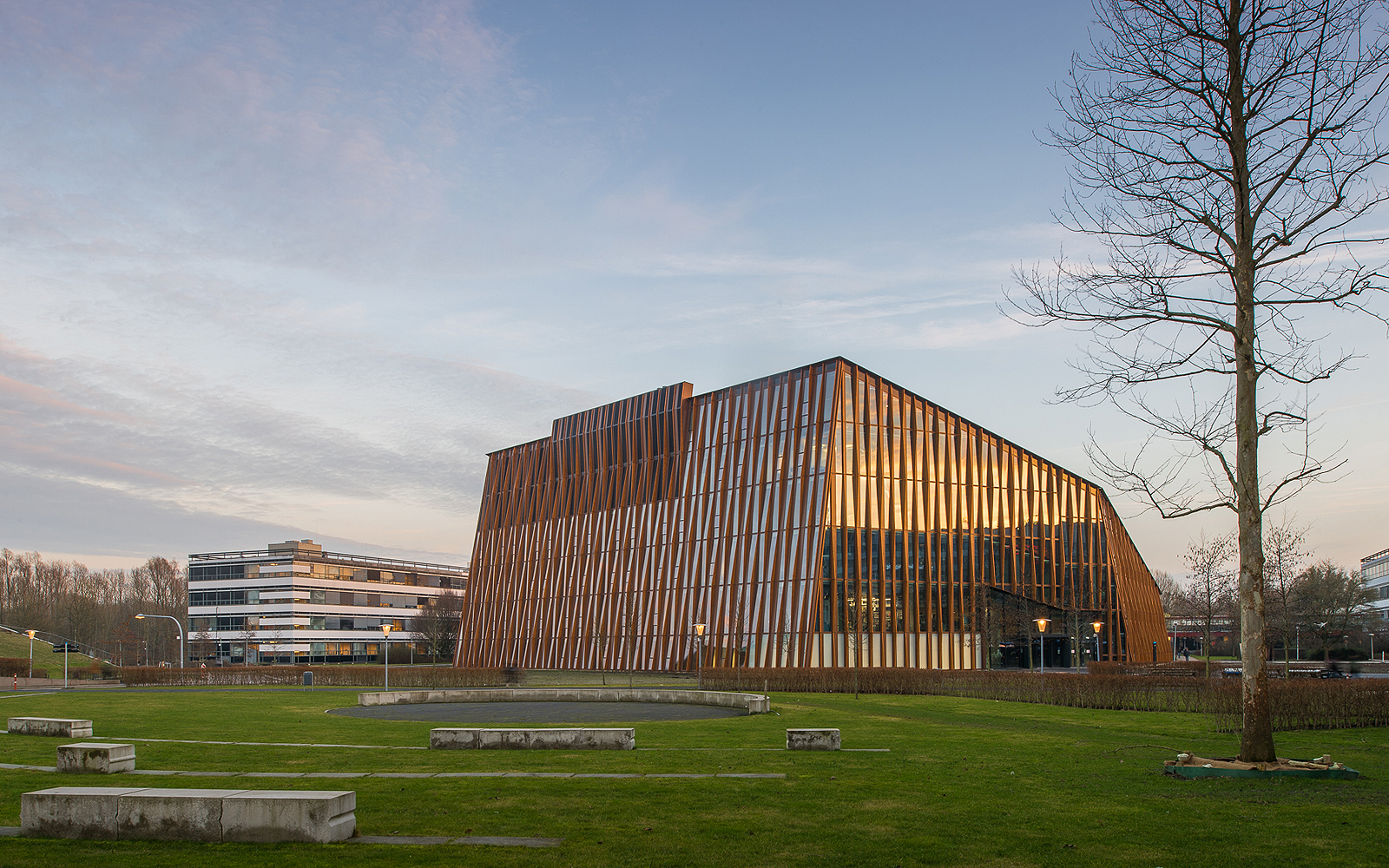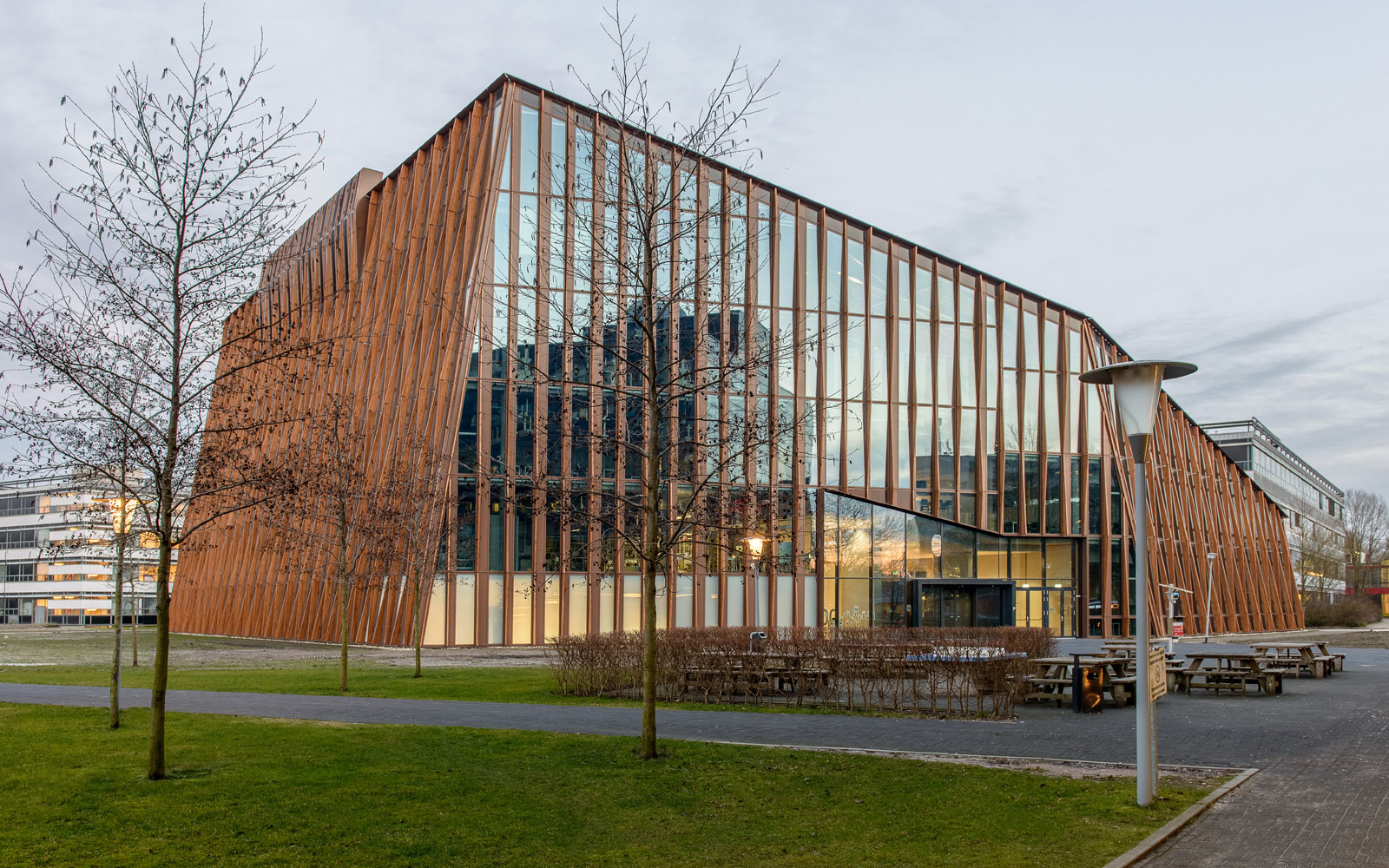 ---
Project

Energy Academy Europe
---
Location

Groningen, The Netherlands
---
Client

University of Groningen, Hanze University of Applied Sciences
---
GFA

14.819 m2
---
Start design

2013
---
Completion

2016
---
Commission

Total assignment with aesthetic supervision
---
Architect

Ir. Aldo Vos; Ir. Sander Veenstra; Ing. Steven Schulze in collaboration with pvanb architecten
---
Project manager

Ir. Willeke van de Groep
---
Description

Top-notch sustainable institute for education, research and the business sector
---
We are happy to tell you more about the case Energy Academy Europe.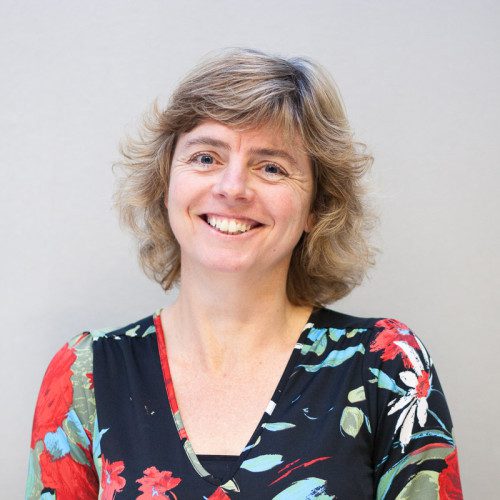 Ir. Willeke van de Groep
Project manager, education and research
Related expertises
We are proud of the fact that our clients identify themselves with our architecture and working methods. Our portfolio consists of exciting projects: from small redesigns to complex new buildings and complete master plans. We are known for designing high standard environments for education and research and for transforming monuments; for our involved collaboration and our self-evident use of sustainability measures in our designs and for our extensive experience with an integral collaboration process.