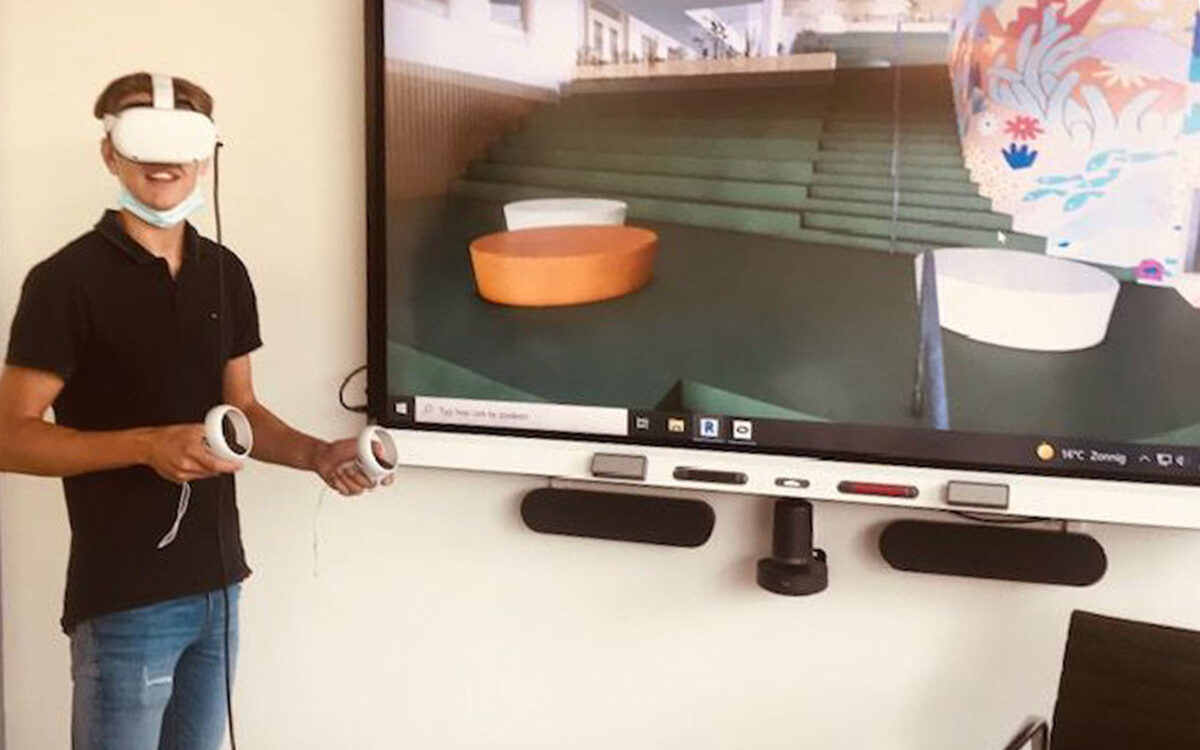 Spatial imagination is an indispensable tool for architects. As an architect, you can envision a new building almost immediately. Even if 'the ink is still wet' on the very first design sketch. Of course we take our clients on a virtual tour. Sometimes you get beautiful 3D movies, as if the building is already there. A good example is the new Ashram College in Alphen. The construction of the school is about to begin.
VIRTUAL REALITY
For this occasion we made a virtual tour through their new building for the staff, students and school management of our client. Check out the video. This method of co-creation is always highly valued by our clients. Our customer satisfaction survey showed that. We regularly put VR goggles on our clients. Even if it takes some getting used to at first. It feels so real.
REUSE OF MATERIALS
For the Ahsram College we naturally wanted a circular and sustainable design. This is also reflected in the video with the virtual tour. In the new school, for example, we work with They will soon have a new life as cover for the inner walls of the auditorium. It is a particular auditorium in the heart of the school, also the starting point of the central walking route through the building.