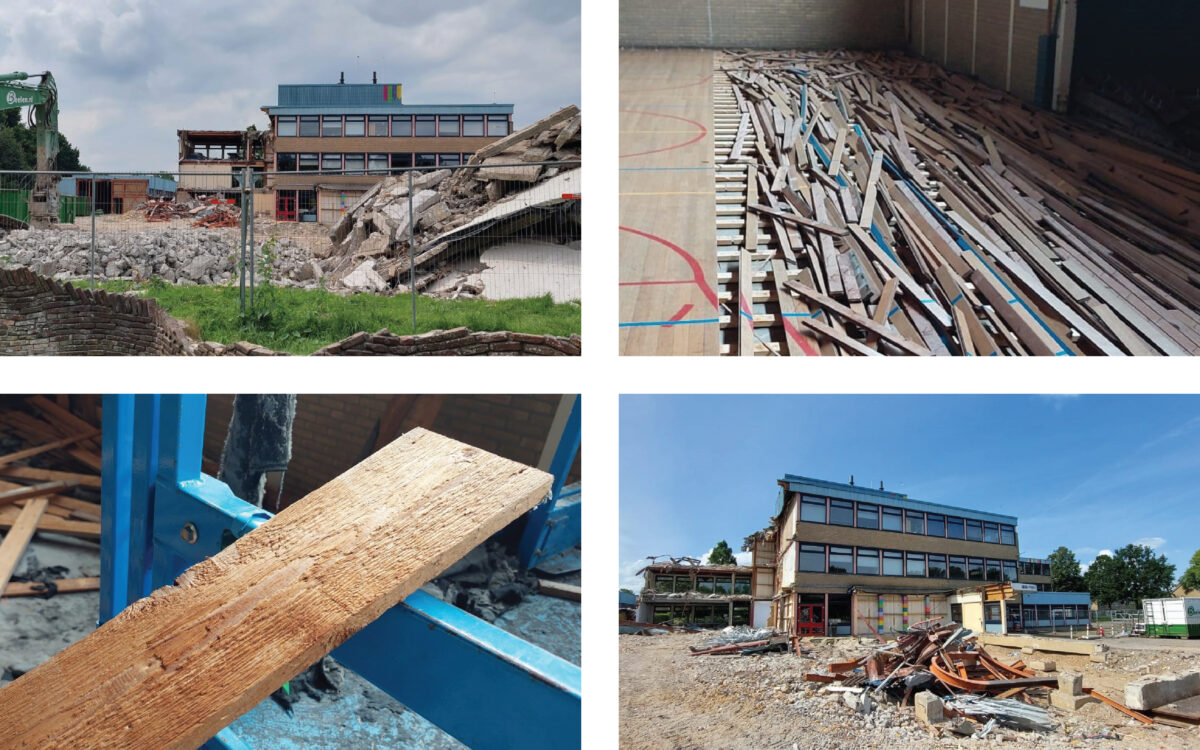 Building sometimes means demolishing. At Broekbakema, we give old materials a second life wherever possible, such as the floors from the old gymnasiums at Ashram College in Alphen. Recently the demolition (1st phase) has started. The school will get a new building.
Reusing 'demolition material' feels like a sport every time. How can as many materials as possible be extracted from an old building? This time we reuse among other things the floors and ceilings of the old gymnasiums.
This reuse naturally requires a different demolition process. The old building will be meticulously demolished in stages. The gymnasiums and part of the auditorium were the first to go. We are also looking for possibilities outside on the grounds. For example, the new seats in the schoolyard will be made from a number of trees on the grounds.