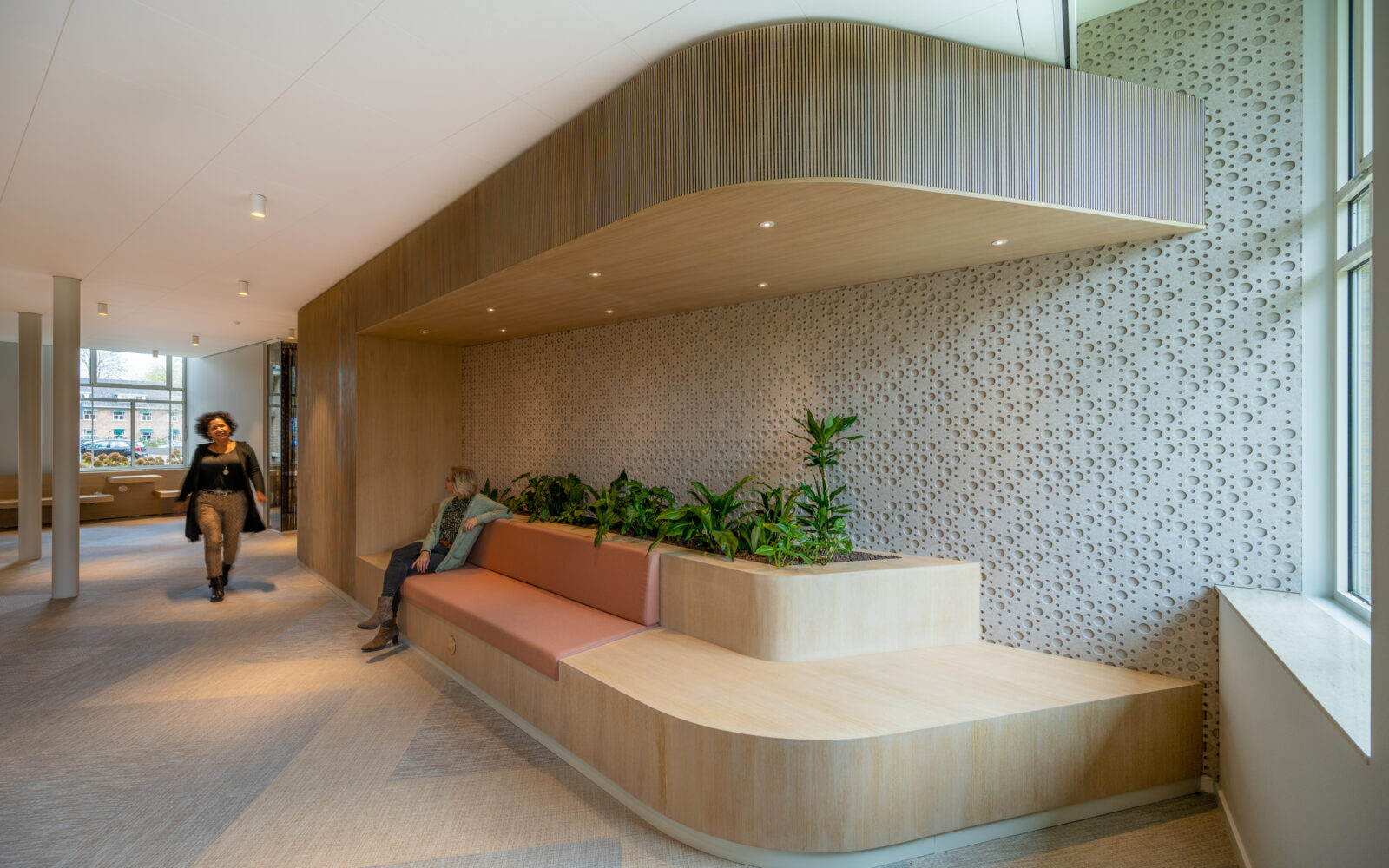 Interior PKN Meeting Center
Contemporary interior for PKN in former military hospital
In the former 'Military Hospital Dr. A. Mathijsen' lies the beautiful meeting place of the Protestant Church in the Netherlands (PKN). Commissioned by PKN we gave the interior a fresh and modern look. The contemporary atmosphere of the meeting center does honour to the stately and attractive building once again.
Transparent with lots of daylight
The layout of the 500m² meeting center became more organized. The corridor zone with a lively herringbone floor offers generous walking space. Around it are seats and coffee corners that were designed as an extension of the corridor. The glass walls of the smaller rooms accentuate the transparent look. The acoustic walls with wood veneer allow for quiet meetings even in the rooms along the walking route.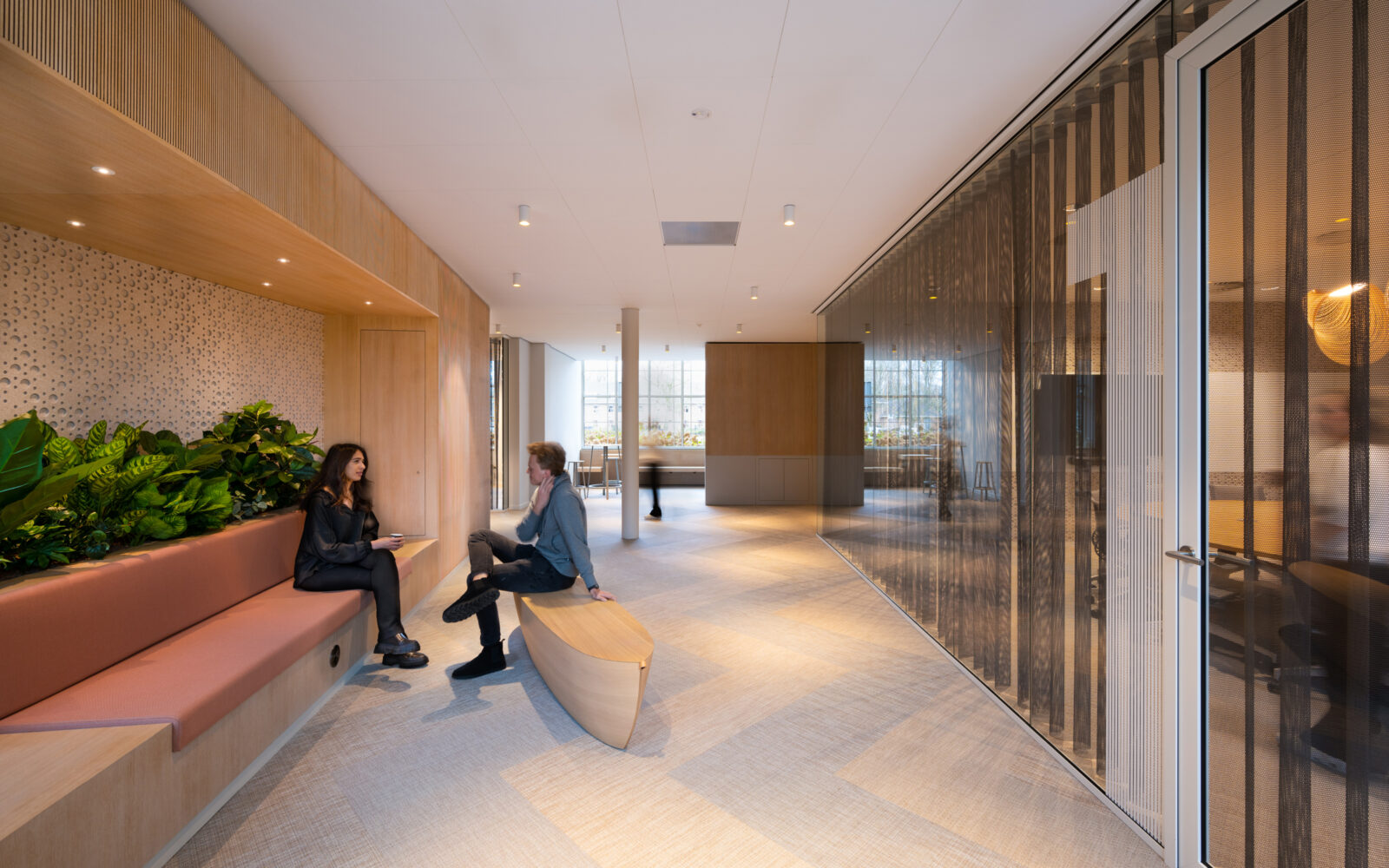 Community organisations
The old hospital is a collective building of PKN where various community organizations come together. A number of spaces are jointly used, including the meeting center. Within three months we created an inspiring meeting environment where each tenant feels at home. The new interior design provides plenty of daylight thanks to the new lines of sight between the front and rear façades. This provides ample views to the outside and a spacious feeling.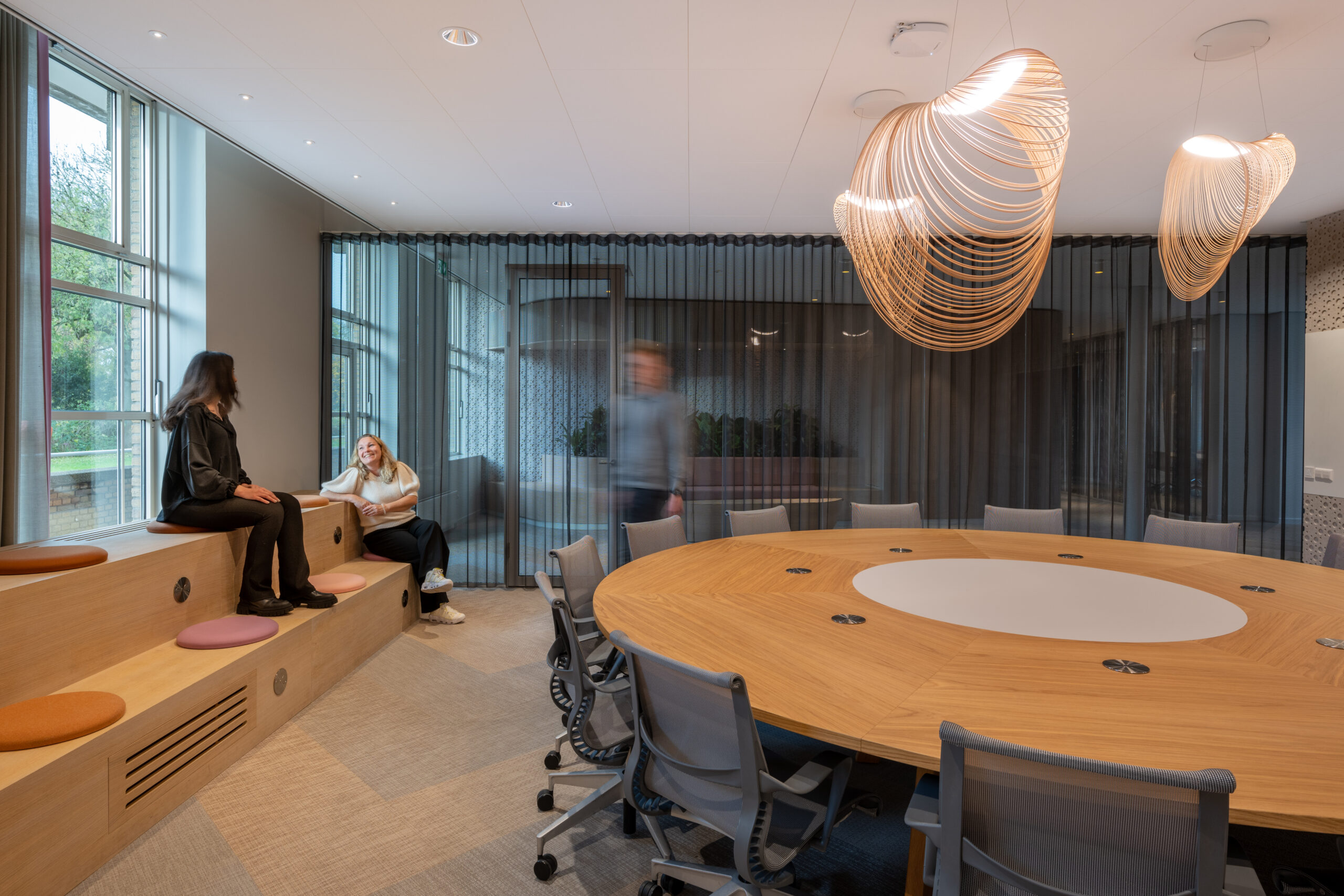 Natural atmosphere
Thanks to the use of basic colors, the nine meeting places and the boardroom breathe unity in diversity. This is reflected in the lamps, among other things. The conference tables in the rooms are each of a different design. The use of natural materials with subtle upholstery and a warm color scheme creates a subdued and chic atmosphere. Plants are incorporated into the seating near the meeting rooms. Altogether, this interior design creates a natural atmosphere in PKN's renovated meeting center.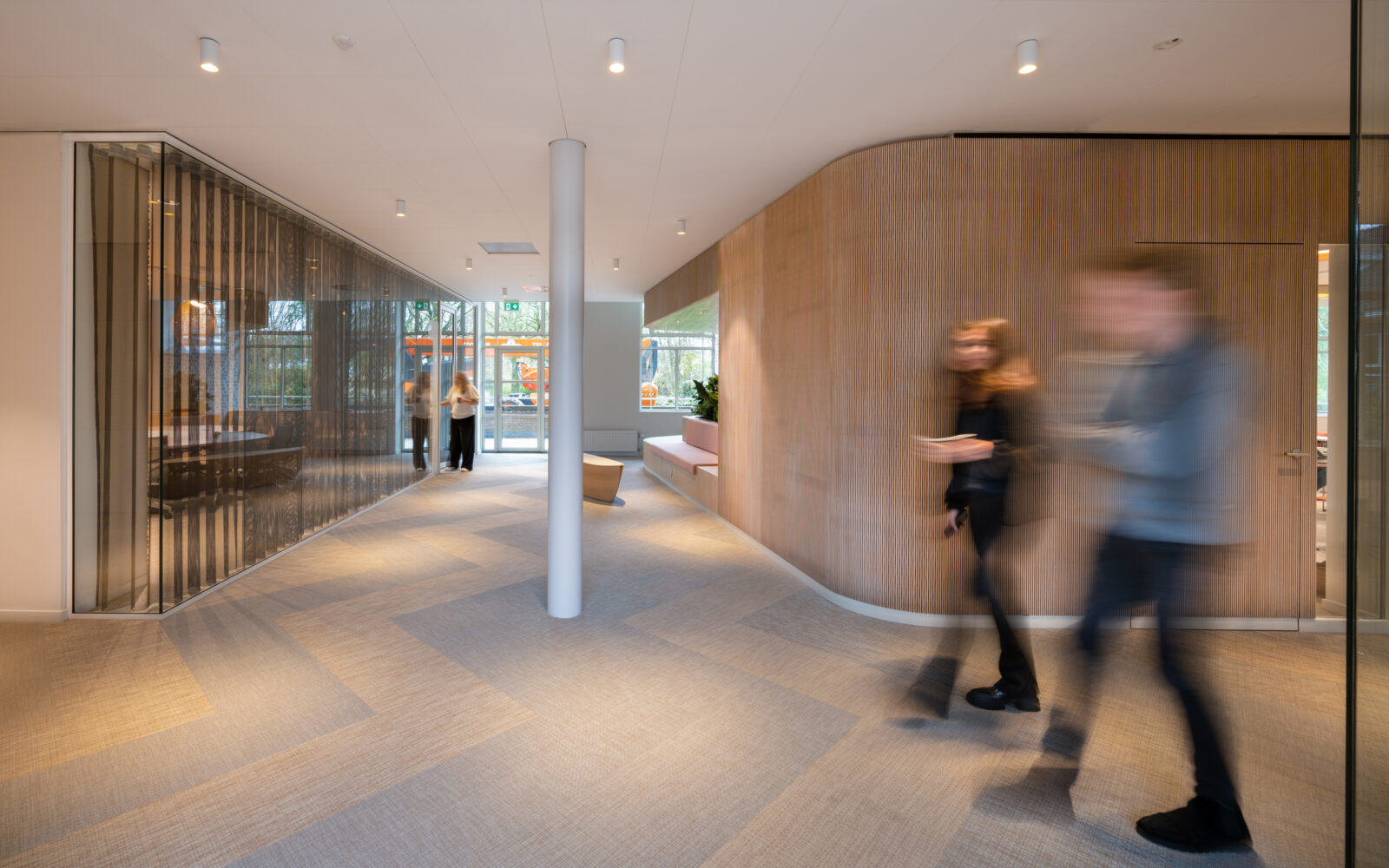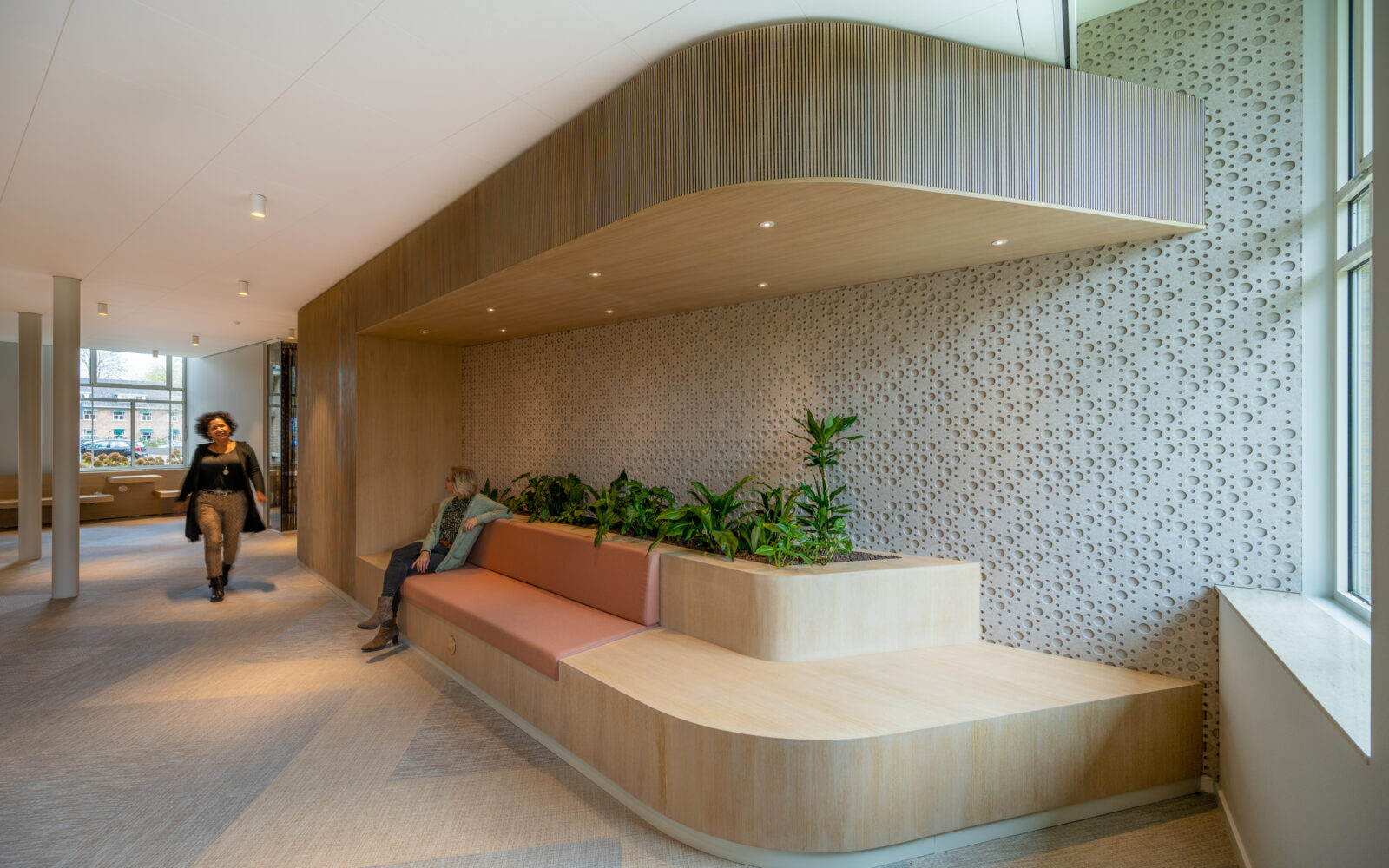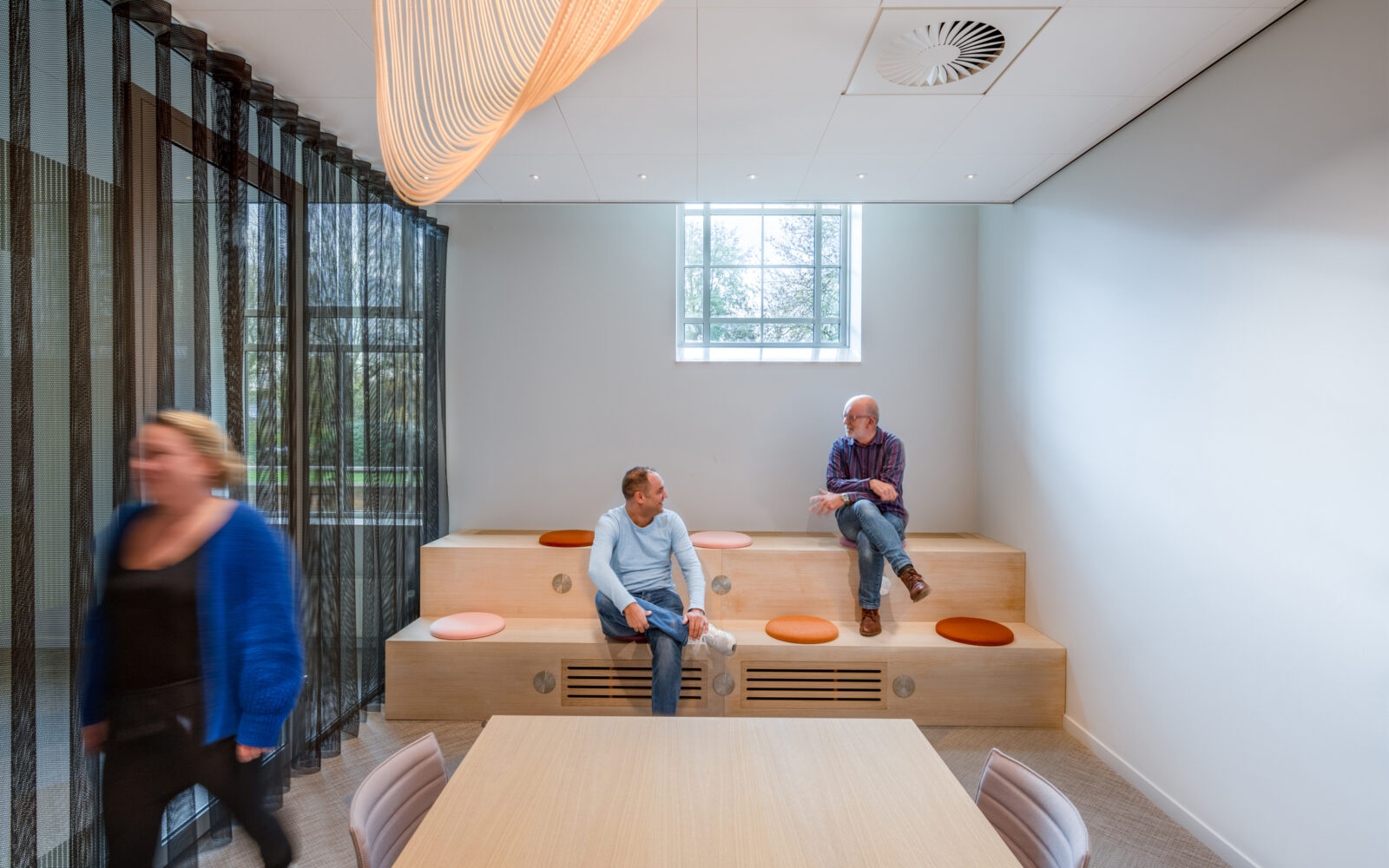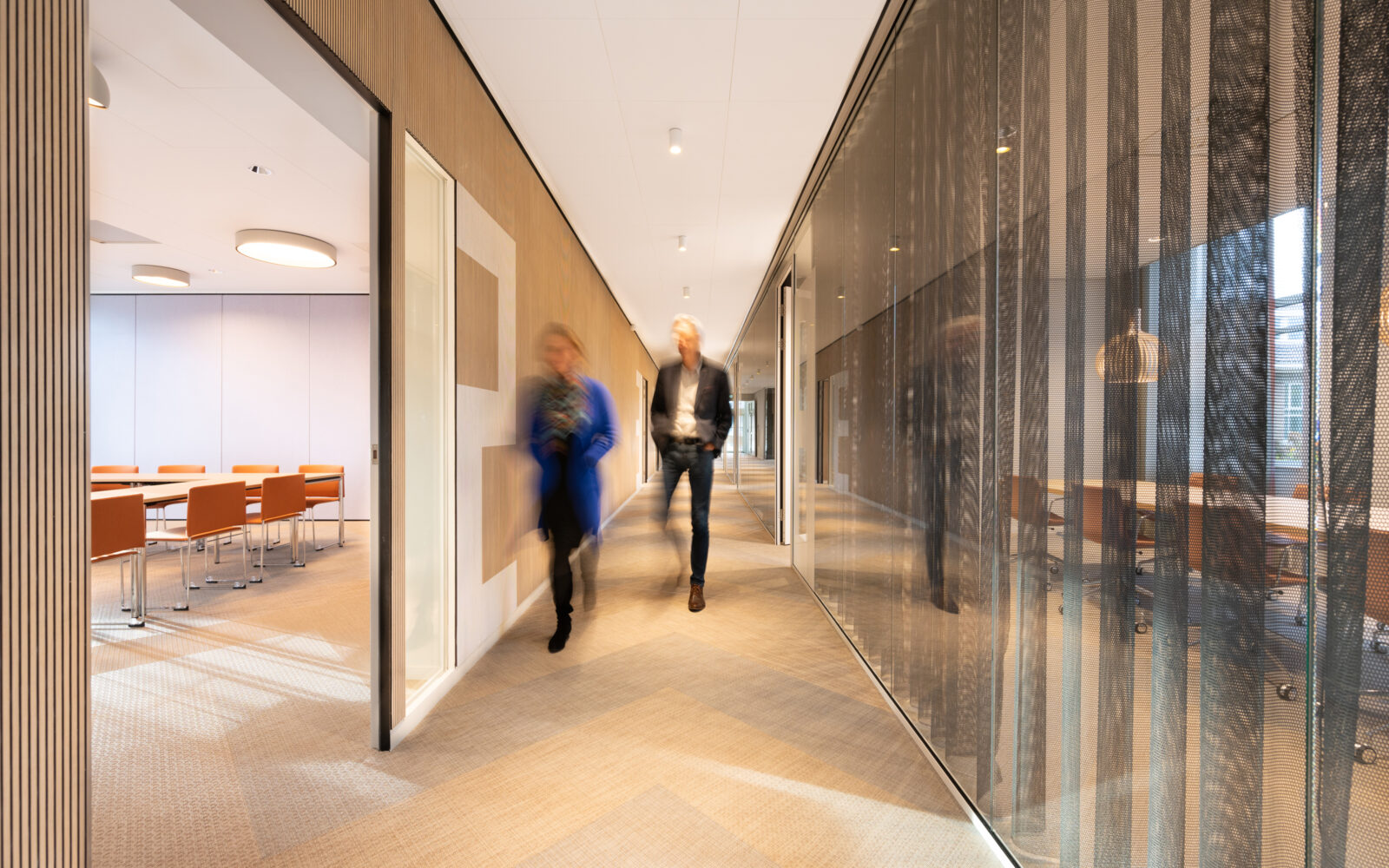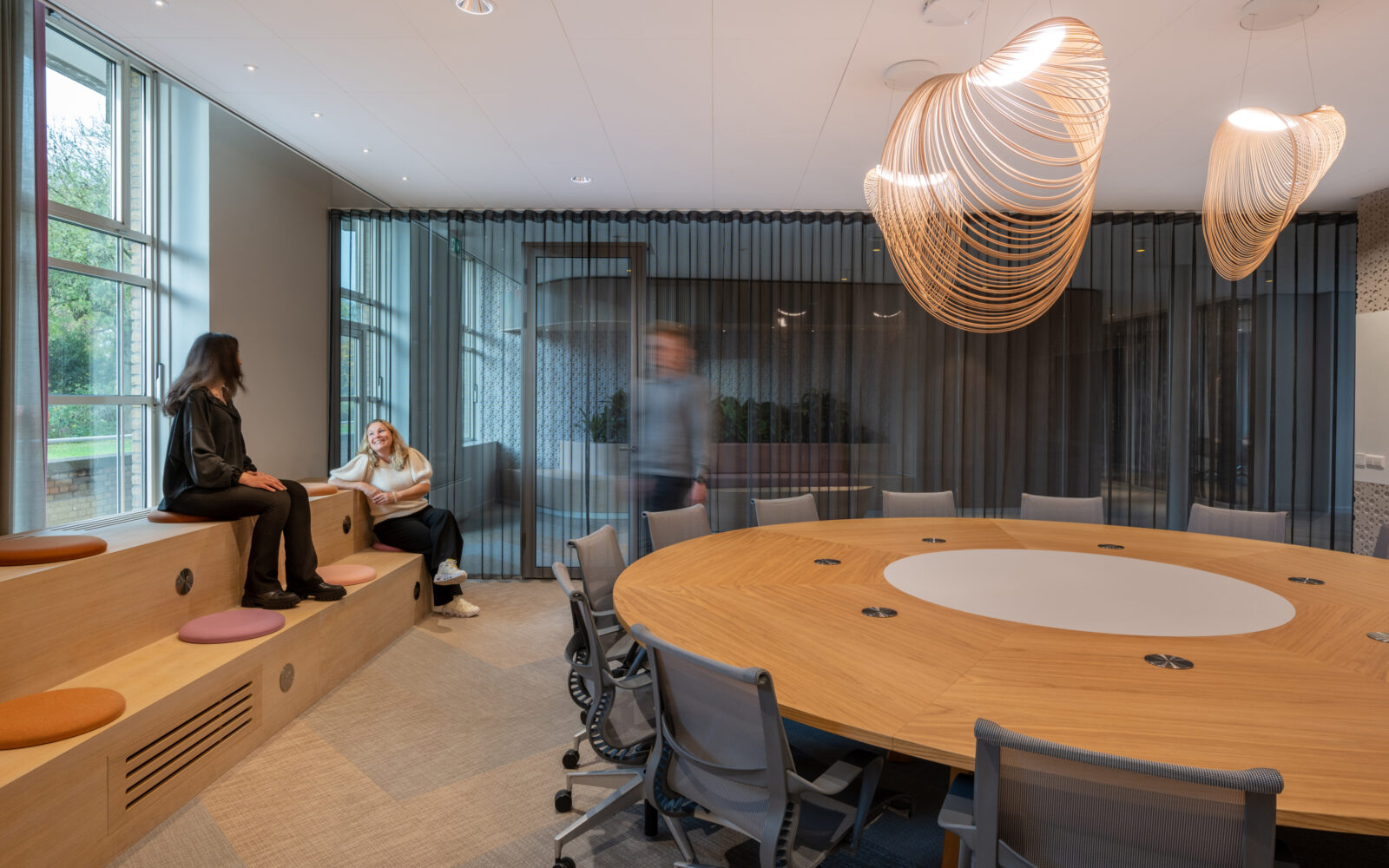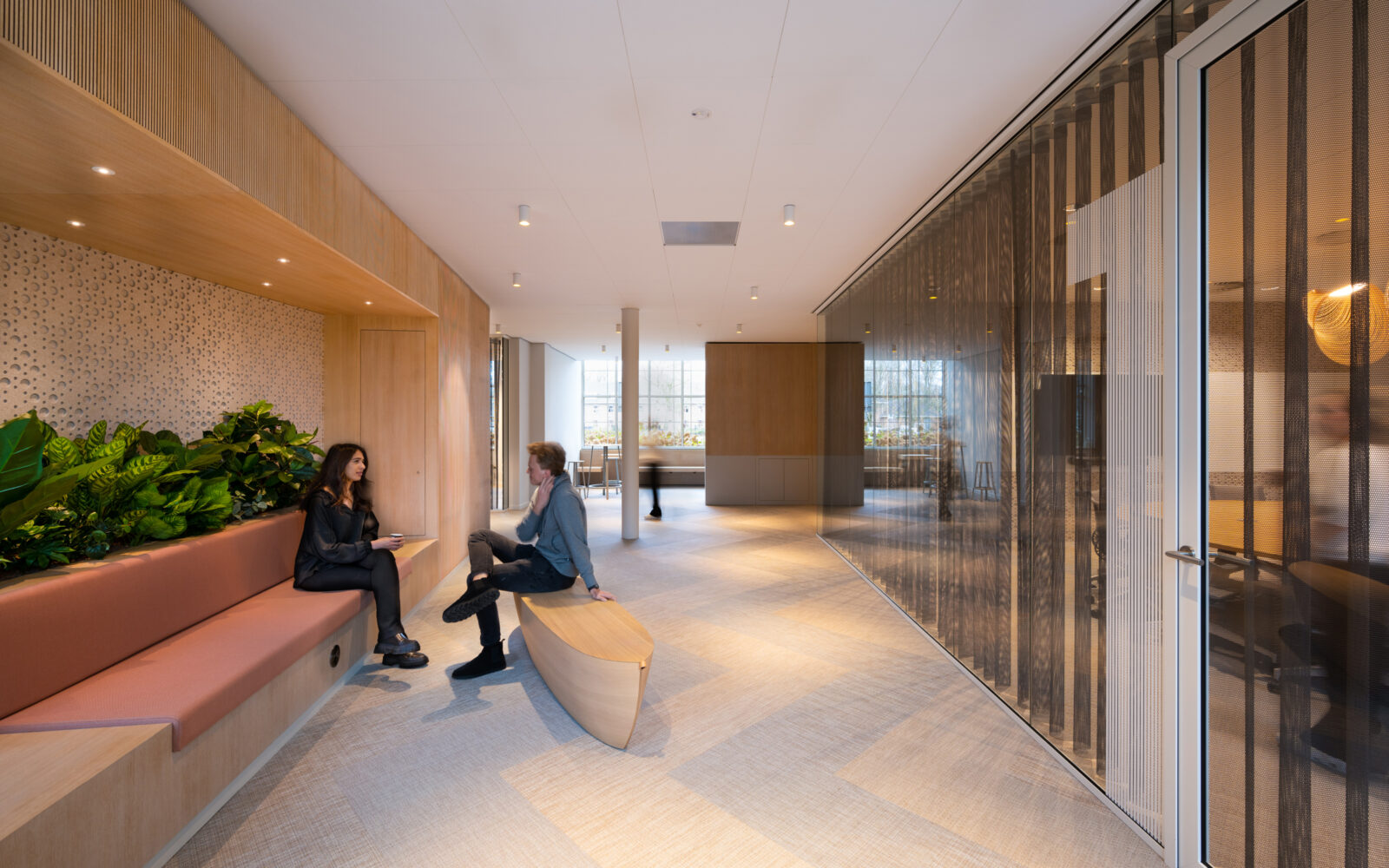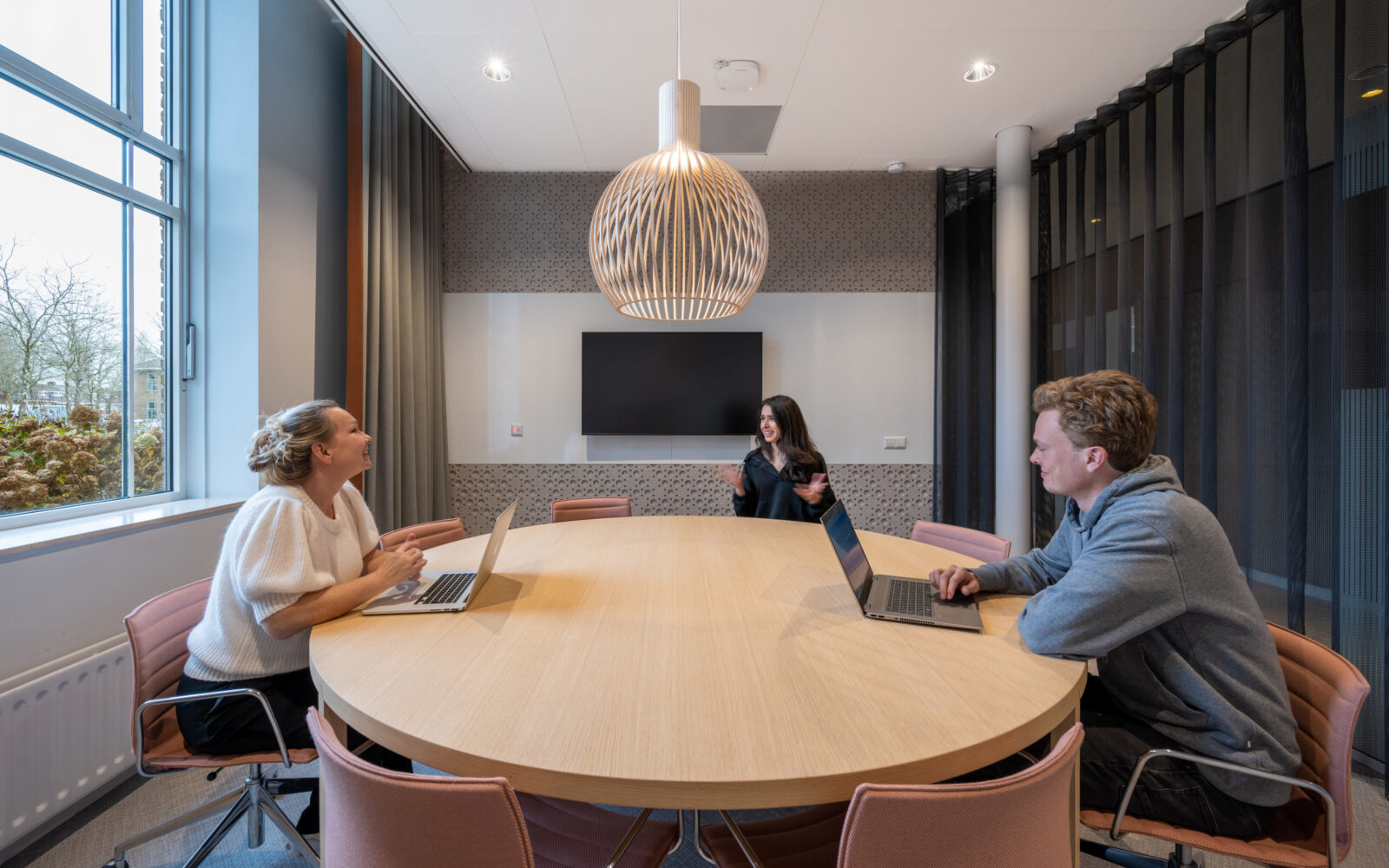 Project

Interieur Dienstencentrum PKN

Locatie

Utrecht, Nederland

Opdrachtgever

Protestantse Kerk in Nederland

Start Ontwerp

2019

Oplevering

2020

Architecten

Marius Voets, Tessa Barendrecht, Okan Turkcan

Beschrijving

Nieuw interieur in verzamelgebouw voormalig militair hospitaal
We are happy to tell you more.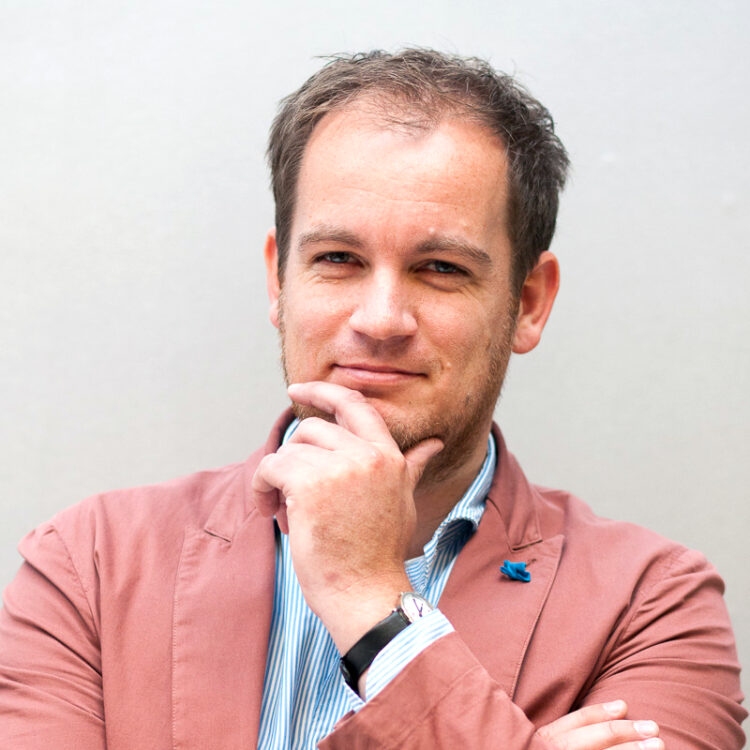 Marius Voets MArch
Architect director
Related expertises
We are proud of the fact that our clients identify themselves with our architecture and working methods. Our portfolio consists of exciting projects: from small redesigns to complex new buildings and complete master plans. We are known for designing high standard environments for education and research and for transforming monuments; for our involved collaboration and our self-evident use of sustainability measures in our designs and for our extensive experience with an integral collaboration process.