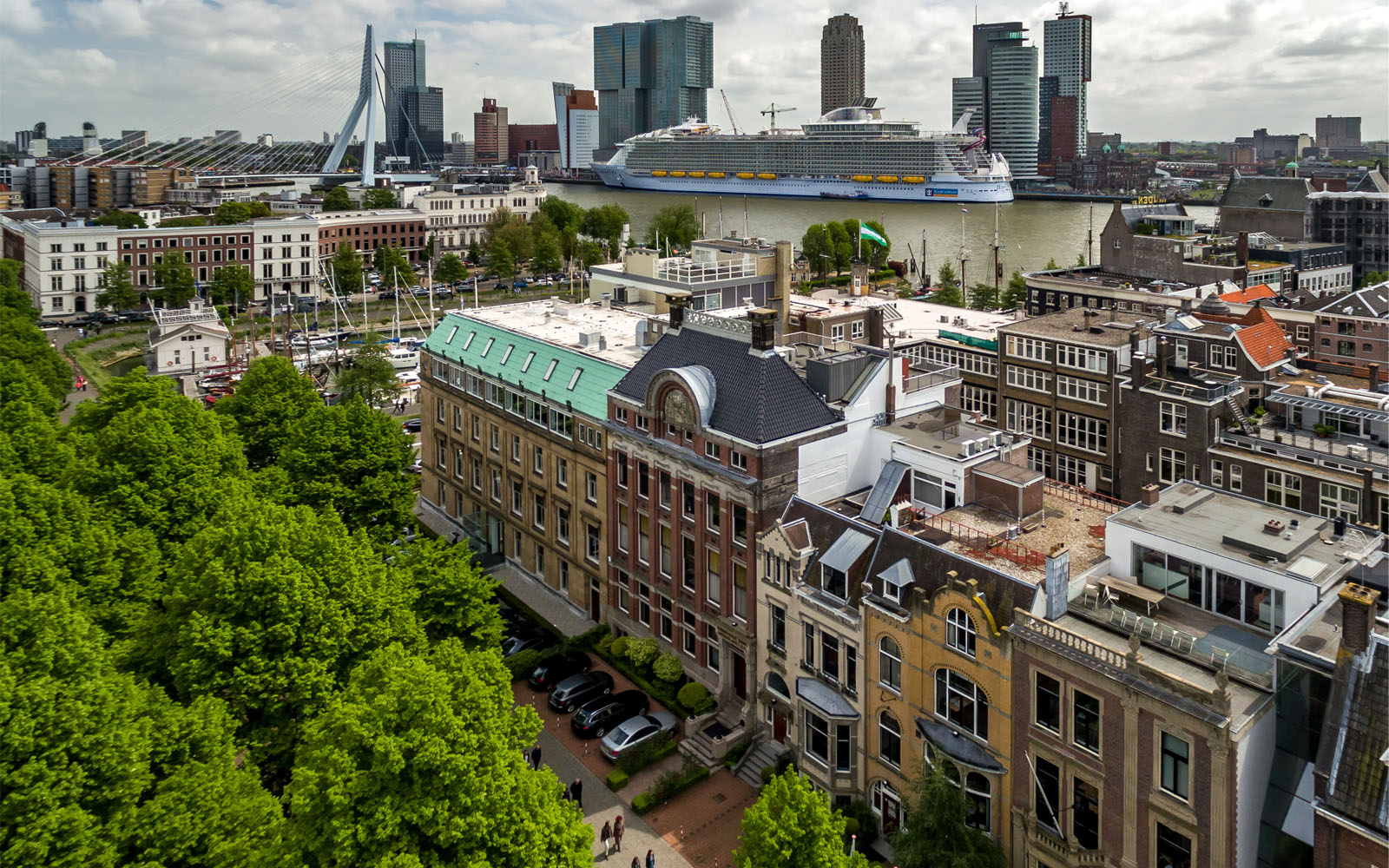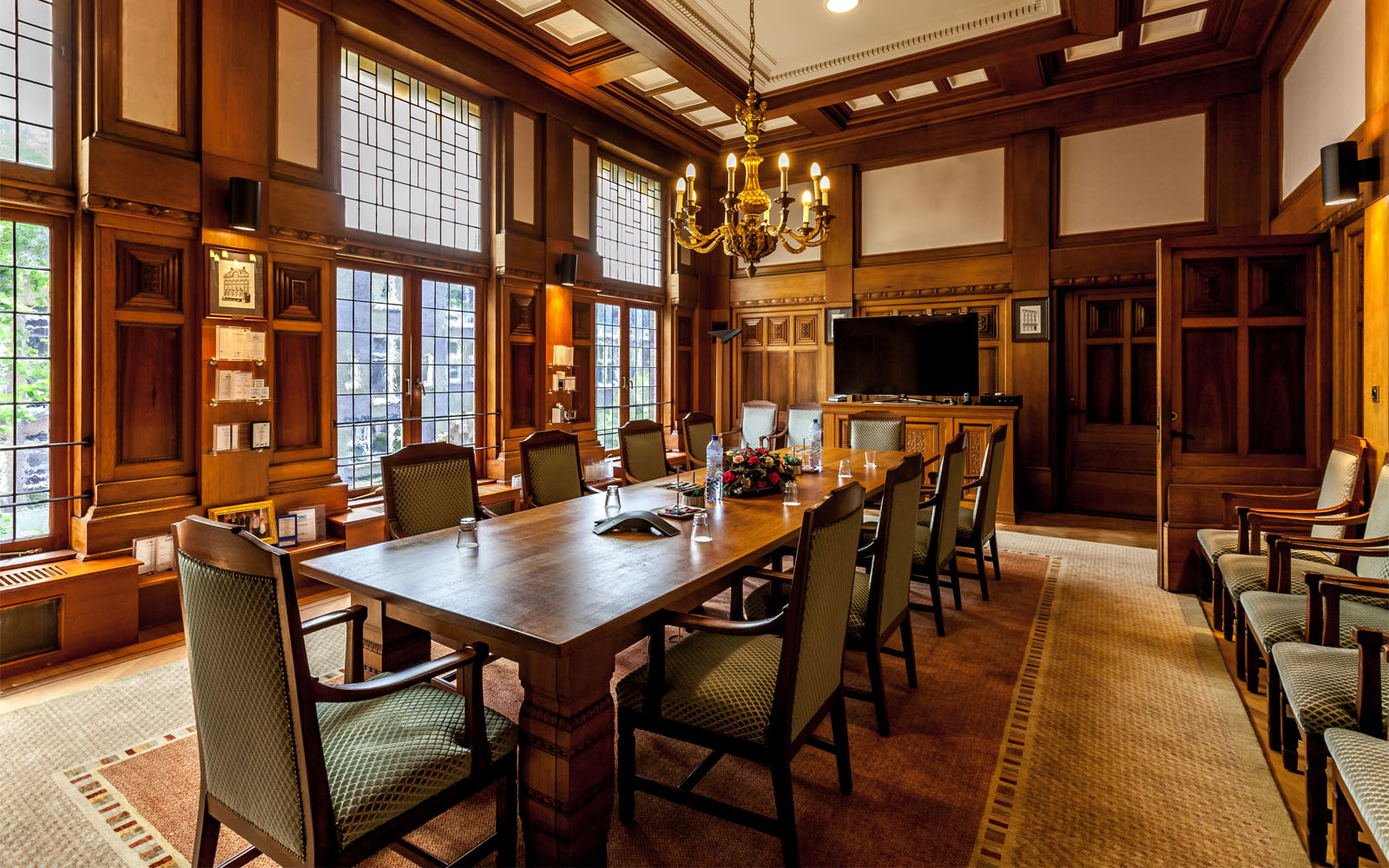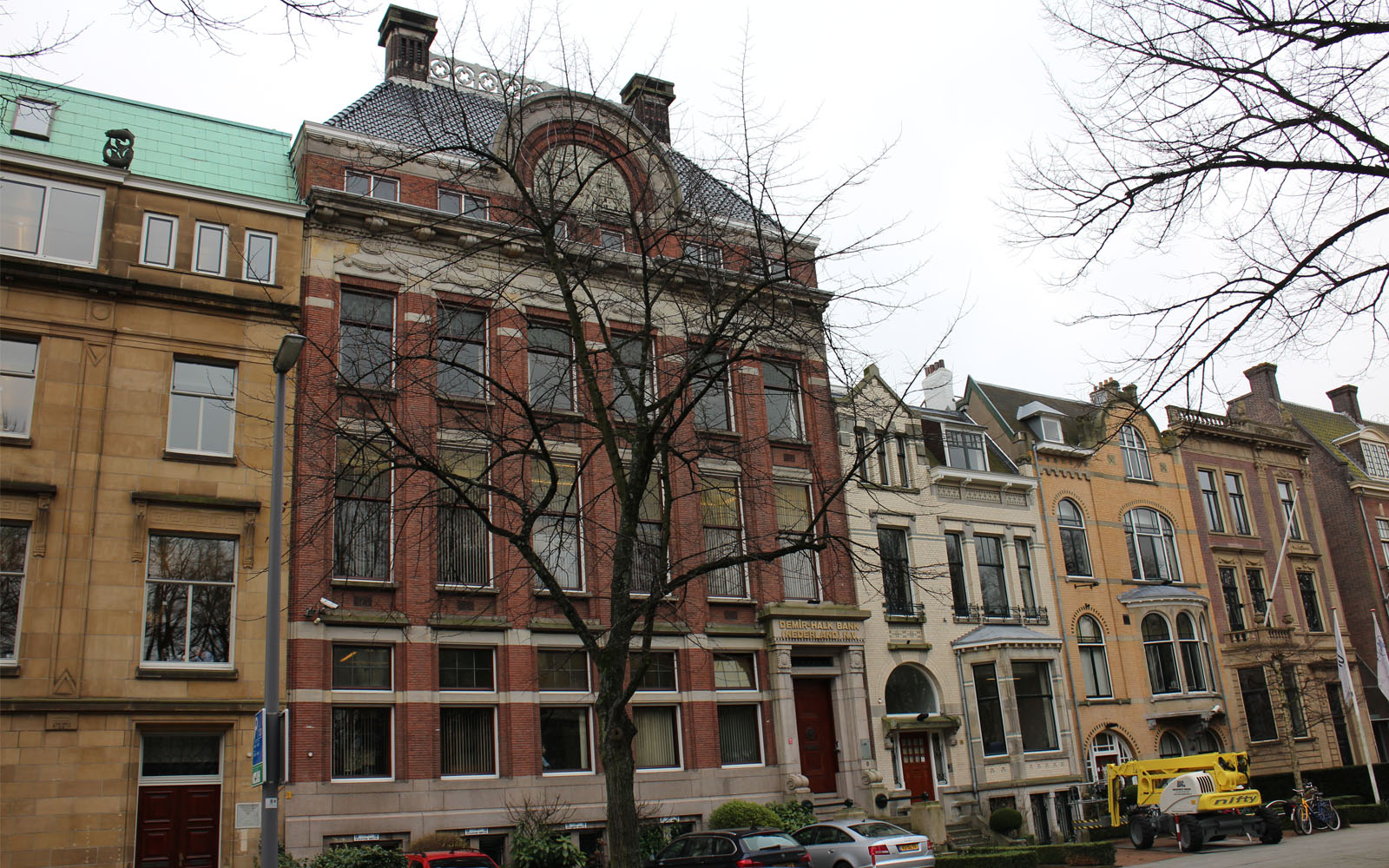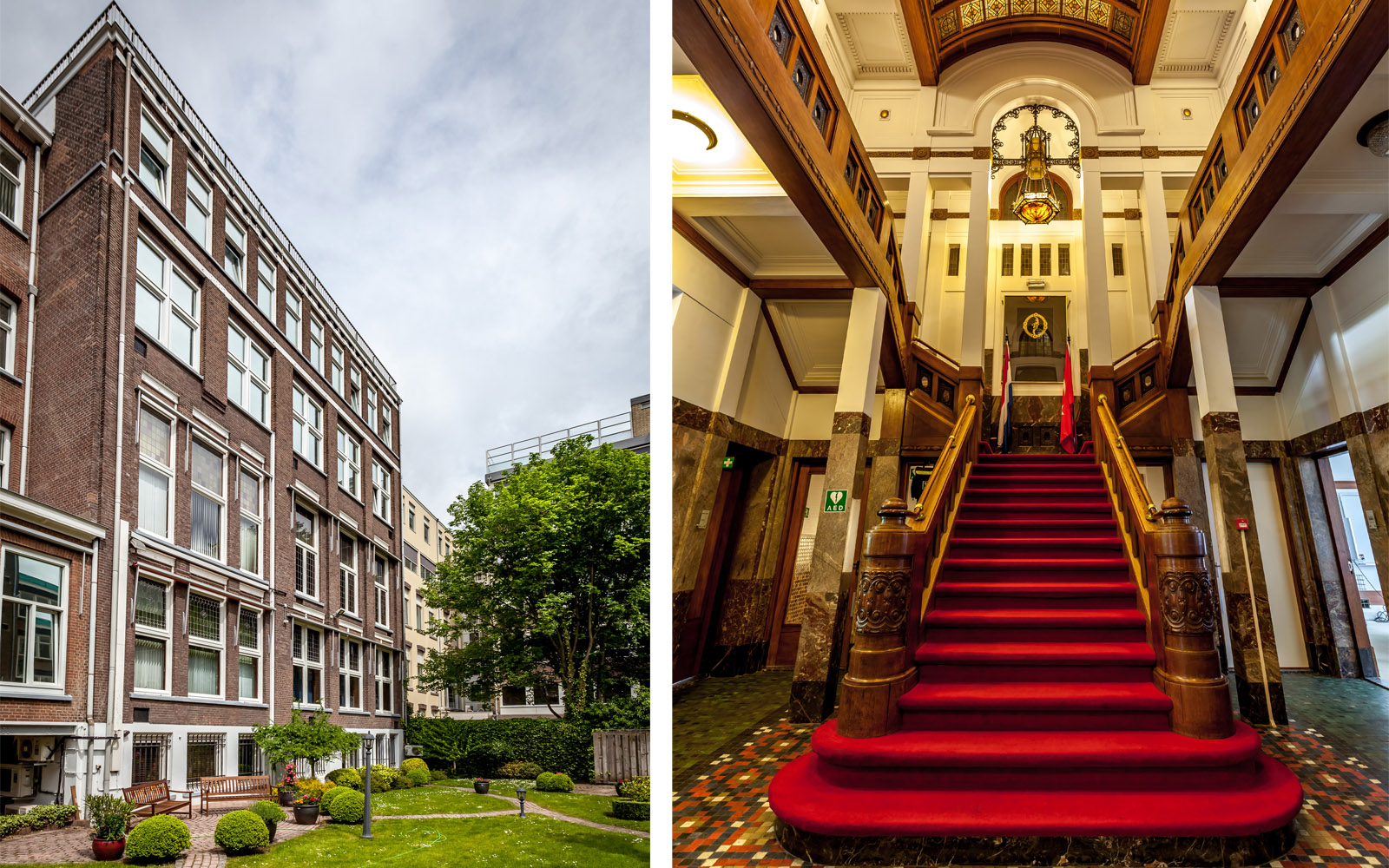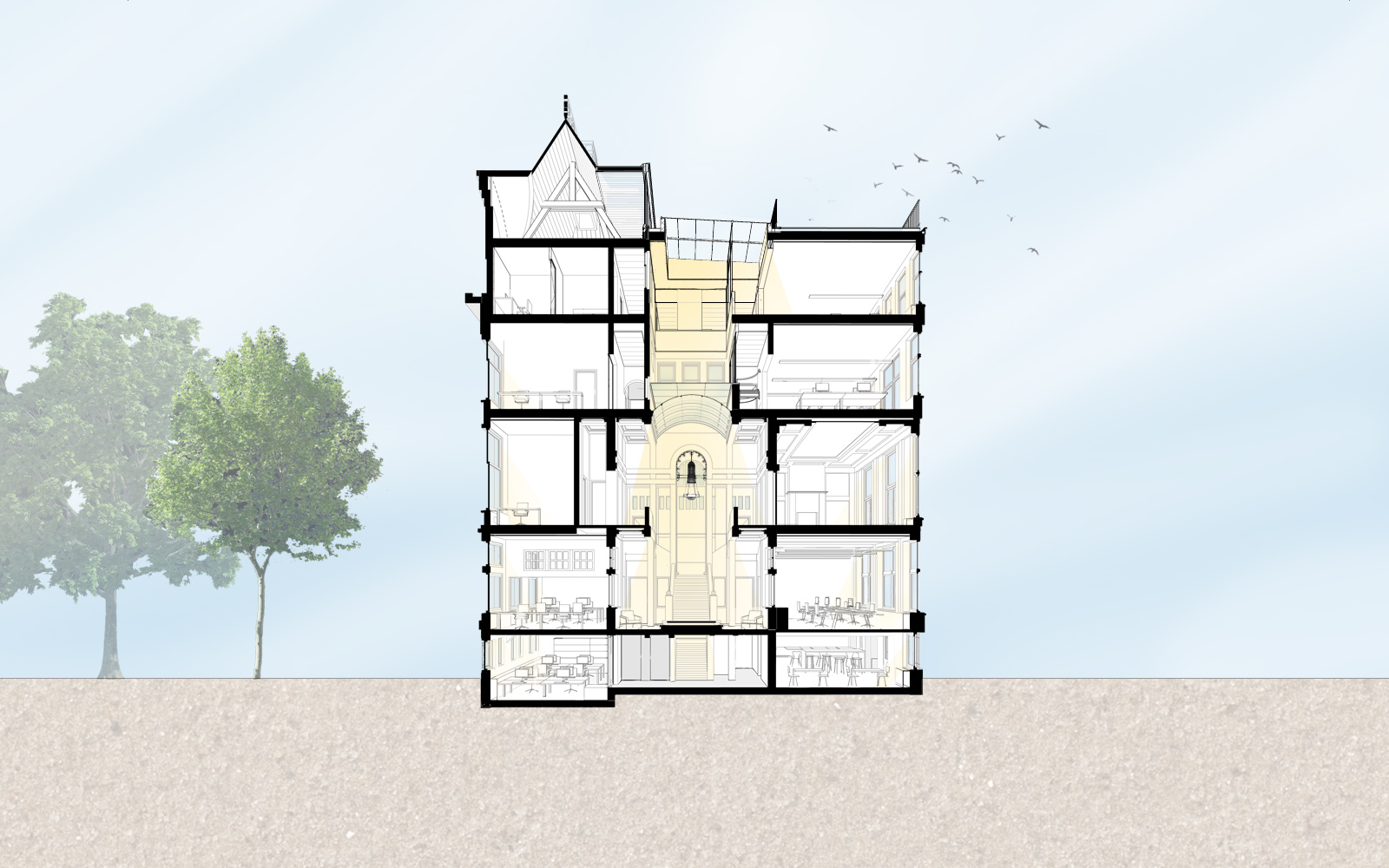 Elevatorhouse in National Monument Parklaan
Rotterdam, the Netherlands
2017 - current
The transformation of Parklaan 8 in Rotterdam concerns the National Monument 'Het Elevatorhuis', which was designed by Michiel Brinkman and build in 1914-1915. Until recently, this building was occupied by a bank together with the two adjacent buildings. Now they are being disconnected and renovated as a multi-tenant office. 'Het Elevatorhuis' lends itself perfectly for an occupation by multiple companies that can use the different spaces communally.
The building is constructed out of a souterrain and a basement, a piano nobile and a first floor with historical quarters and furniture. The second and third floor are situated around a renovated central light court with original details. These floors have a flexible layout of the different office units. Through a stairwell, the office spaces under the hood construction can be reached and there is a direct view to the Maas through the dormer windows. When approaching the building from Parklaan, you can enter via a monumental staircase and a renovated entrance hall, directly into the original heart of the building. By bringing back the original light court with leadlight above the barrel vault, daylight can enter the centre of the building again. In the quarters around the central hall, the blocked windows are renovated in such a way that daylight can enter the building further.
The quarters on the first floor still breath the original allure. Interventions here are small and mostly based on maintenance and recovery. On the second and third floor, the original elements, that became visible after the demolishment, will be recovered. The facades are being enhanced by giving the glass surfaces insulating glass or extra windows that are put behind the original ones. Together with a new installation principle, the original energy label G will be enhanced to label A. This will not only renovate the building, it will also make it more sustainable for the future.
Read more about the Elevatorhuis here
Team:
ir. M.D. Booij
ir. Sandra K. Sanchez de la Garza
Marius Voets AvB