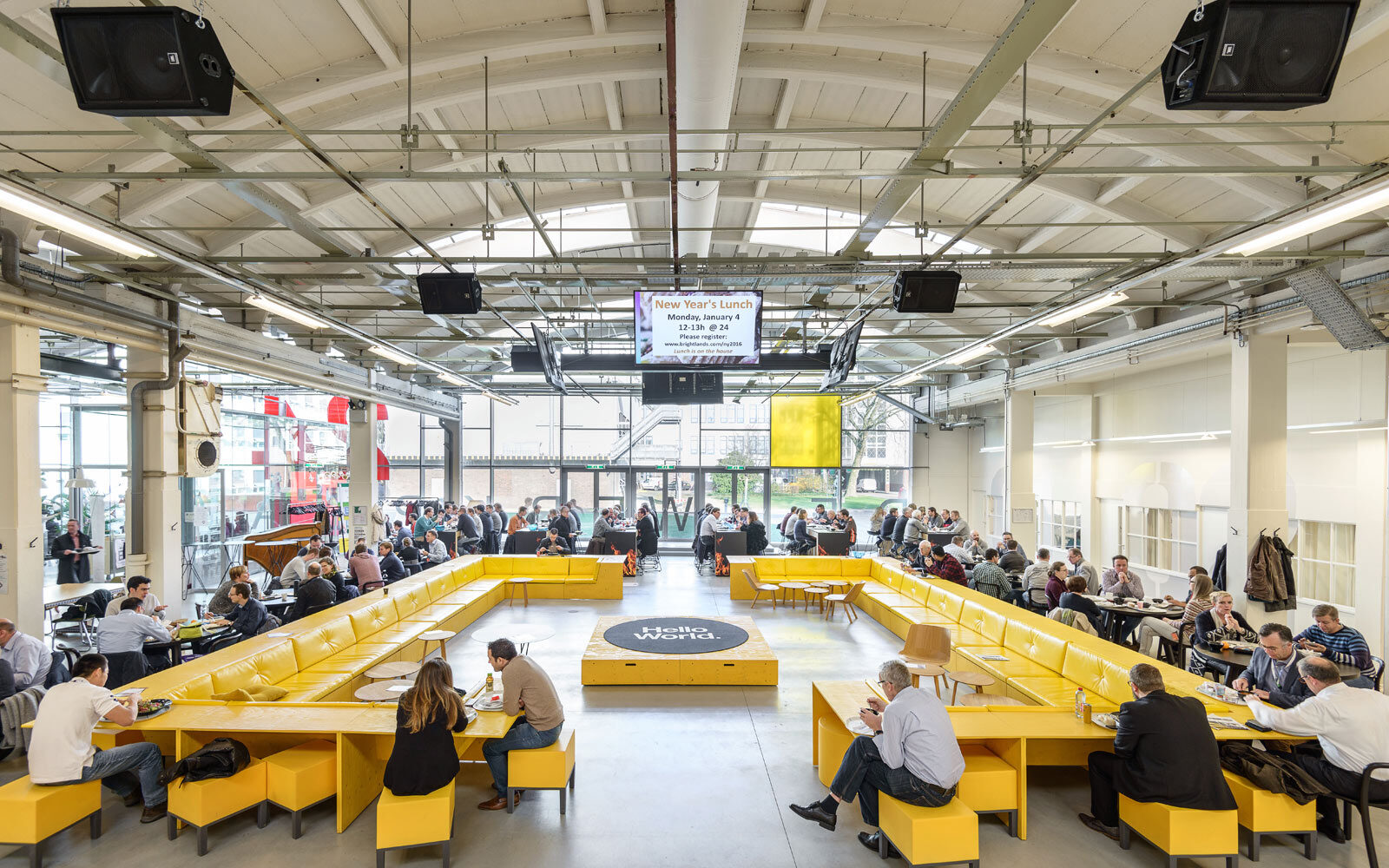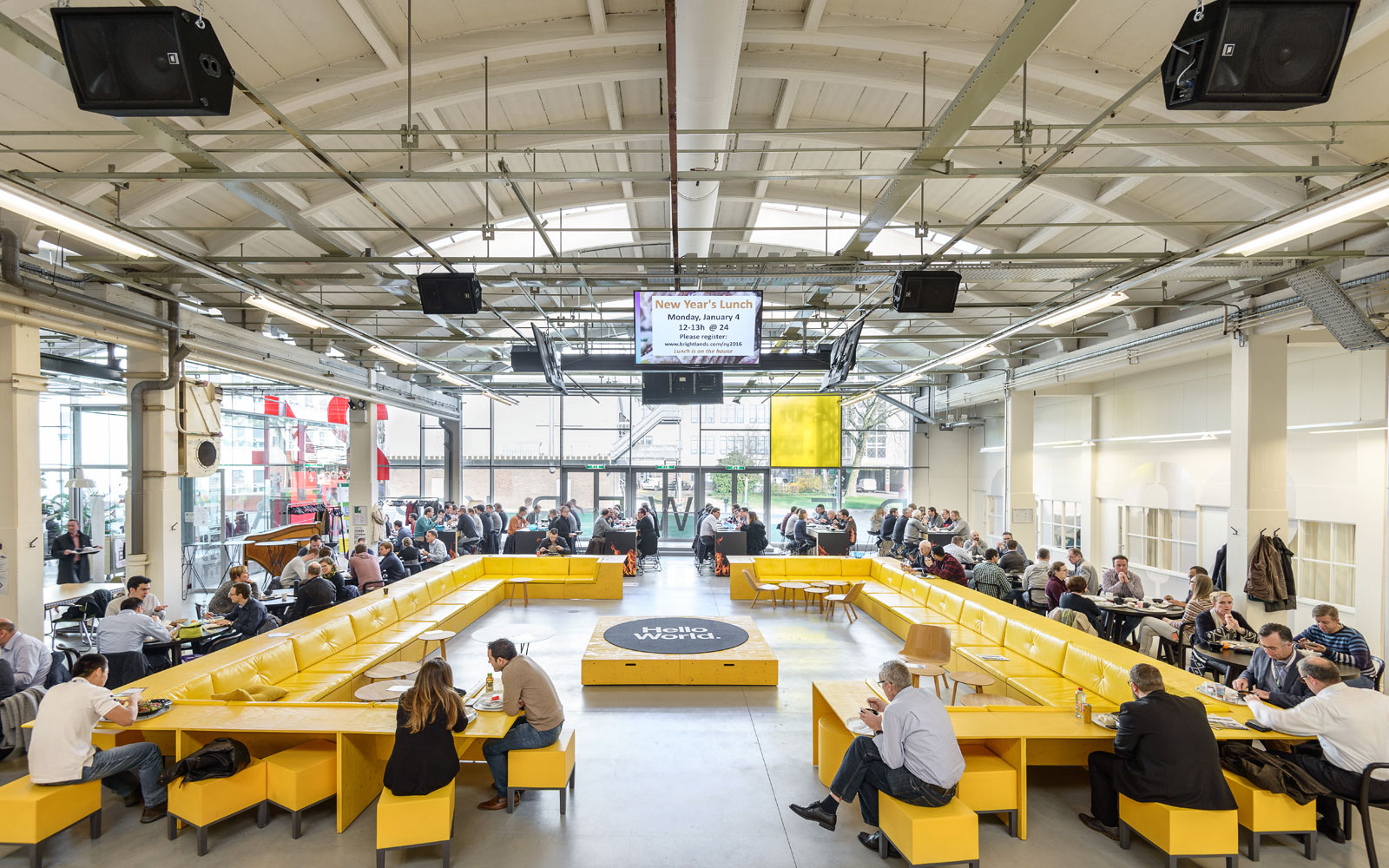 Expertise Interior
Interior stimulates encounter
Corporate, cosy, robust, high-end, homey; every client or organisation requires another approach for its interior. We design these unique identities, from floorplan to detail.
INTERIORS WITH CHARACTER
By getting into the details of the identity of our client, the future use and the function of the interior, every project we work on results in a unique combination of preferences and requirements. We make sure that the interior facilitates the client's way of working and the identity of the user. Our approach in every project focusses on the unique user and the functionality of the interior. This approach allows us to design the ideal interior for every project: varying from offices, cafés and restaurants, to educational and research spaces.
DESIGNING FOR PEOPLE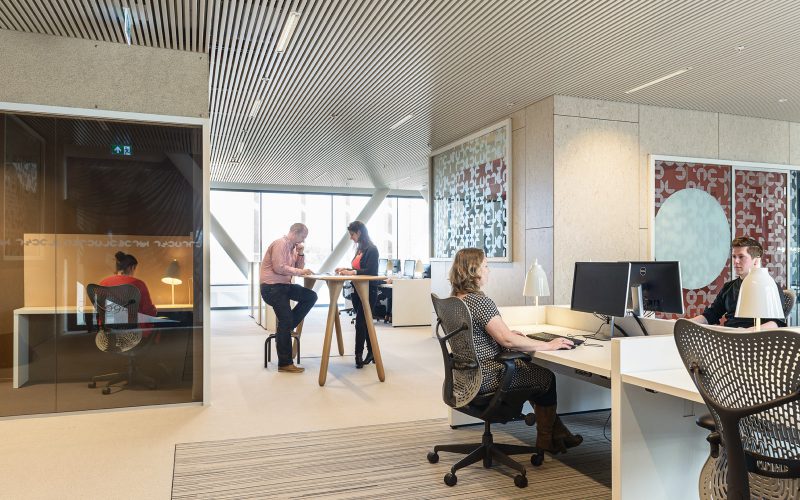 Because of the possibilities ICT has to offer today, our way of working changed drastically during the last few years. When (re)designing or refurbishing a building, solely looking at the FTEs, amount of desks or requested square metres is no longer sufficient. Considering the dynamics within the organisation of the client is key. Dynamics that are determined by the people, activities and processes within the building and the connections between these aspects. The way people work, collaborate, where they work and what equipment they need, are the essential factors when determining the needs of the users. Our portfolio is extensive: from practical, comfortable laboratories or a workspace that fits the needs of 'Het Nieuwe Werken' to educational spaces, suitable for new concepts like 'Het Nieuwe Leren'.
INTEGRAL SOLUTIONS AND DETAILING WITH GREAT CARE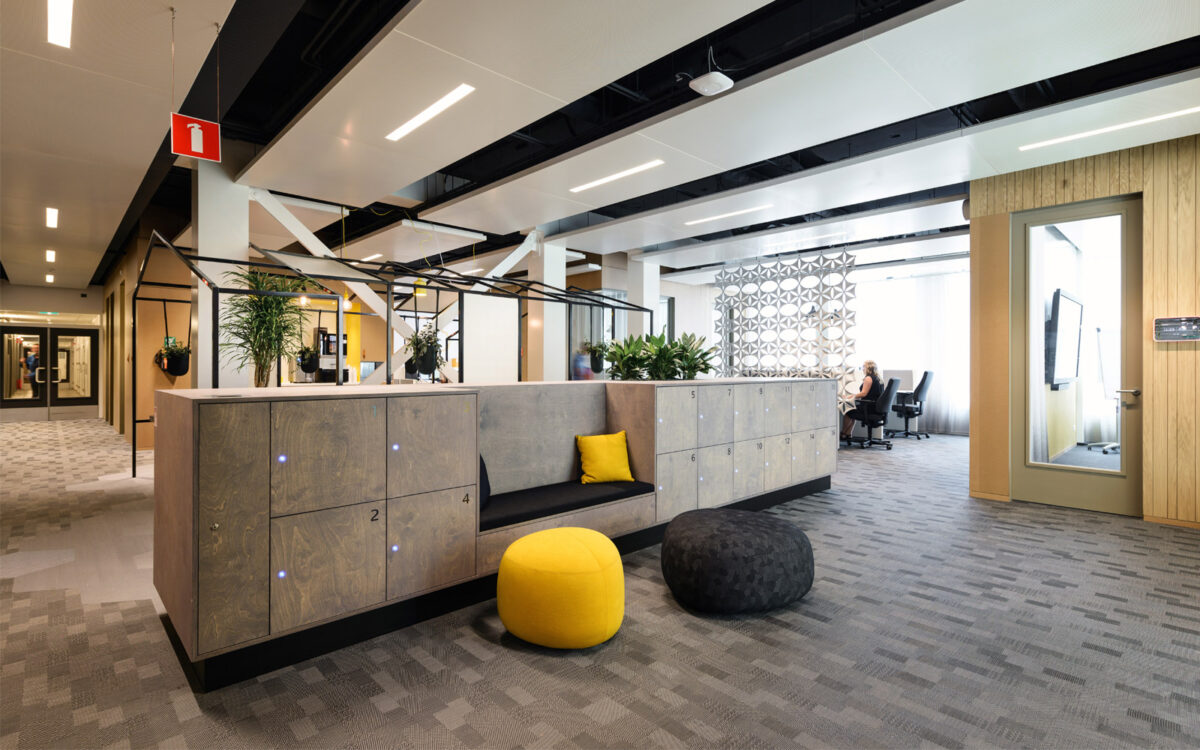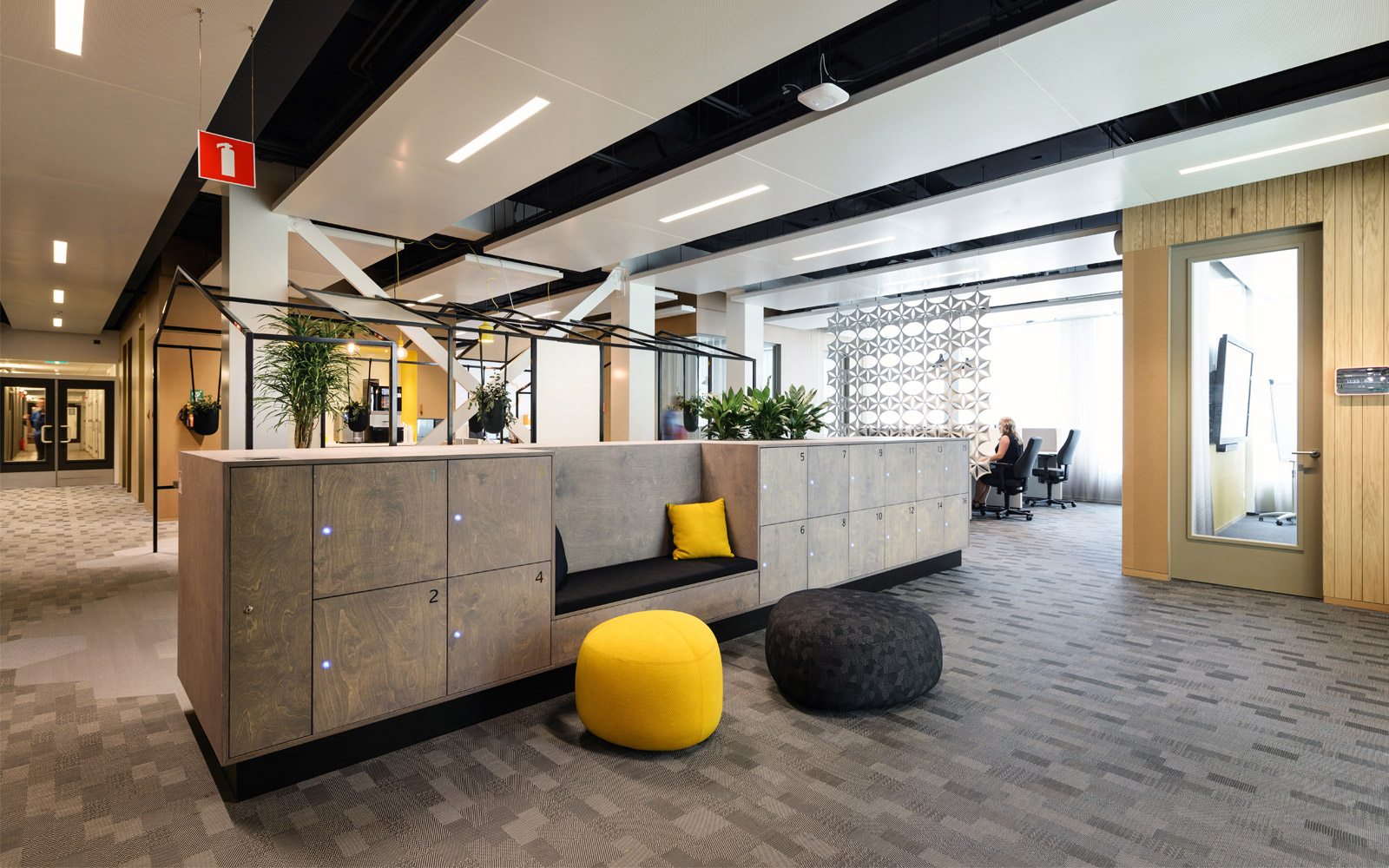 Our roots in architecture and our years of experience make us always look for clever, integral solutions. Therefore the interior interacts with the architectural structure and the atmosphere of the entire building. We integrate comfort and engineering within clear and fresh interiors that structure the space and make it feel pleasant. The feel of the interior is also implemented in the smallest details, therefore the identity of the client is tangible from floorplan to detail. Broekbakema has its own interior architects, who are up to date and know all about the newest materials, trends and products. We have close ties with distributors, project designers and furniture makers. By giving advice about colours and suggestions for furniture and lightning, we deliver a complete interior design.
Interior is communication.