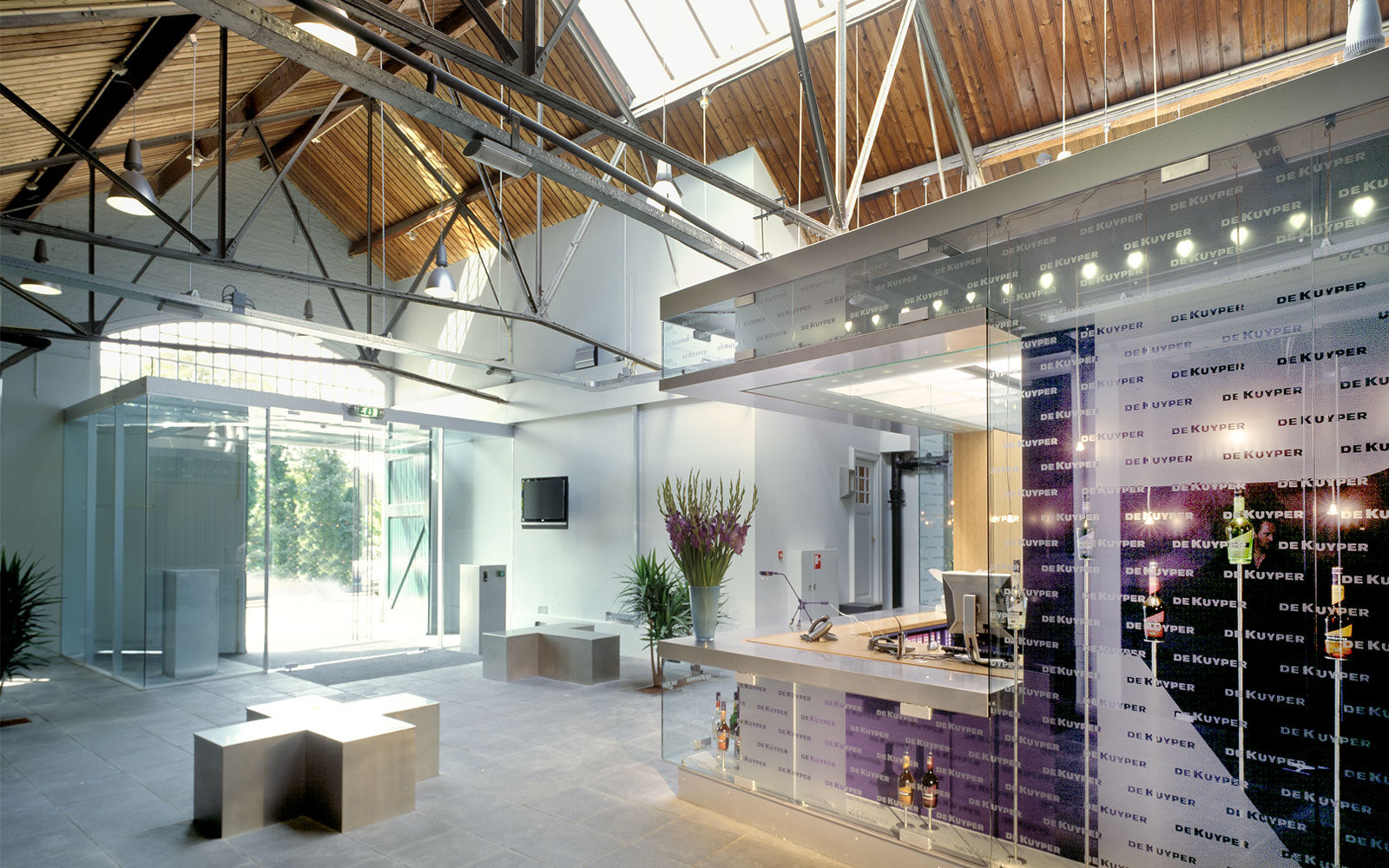 De Kuyper Royal Distillers
Redesign of national monument de kuyper turns interior into an experience
De Kuyper, a distillery that is leading in the production of cocktail liquors, is located in a national monument in Schiedam, The Netherlands. The building consists of a monumental office building and adjacent former production areas. Broekbakema translated the company's contemporary image into a dynamic interior that has been placed respectfully in its historic setting. For the redesign of this monument, Broekbakema realised a reception area, a 'future spirits' bar (for tasting the newest liquors and cocktails), offices, a boardroom and an exhibition within the building.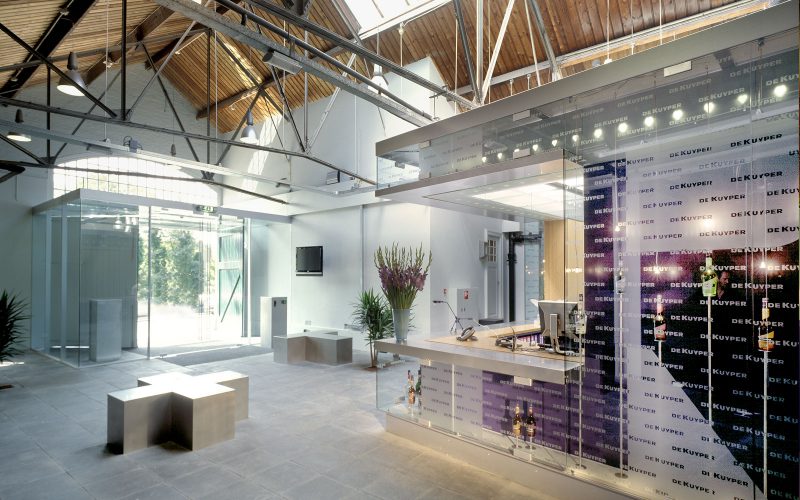 Interior as an informative experience
Visiting De Kuyper's distillery has become an informative experience. When entering the reception area, visitors can learn about the history of the company, the newest products and the newest ways of using liquor by seeing and tasting them. A carefully designed route connects the different atmospheres within the building and shows the offices and office activities. The monument is treated respectfully by making the new additions different in shape, colour and material. A new world has been added to the historic building.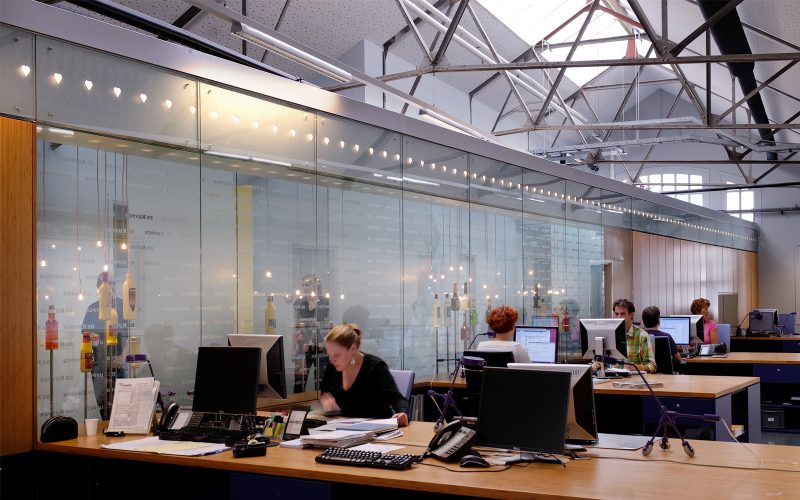 Hospitality versus workspace
The route through the building is guided by a 30 metres long piece of furniture, in which the counter and the exhibition are integrated. The piece of furniture separates the visitors from the office space. Yet the employees are visible and the fact that visitors can walk past them, generates interaction. The unique, thoroughly designed piece of furniture, the exhibition, the graphics on the glass and the use of lighting ensure a non-conflicting relation between the visitors and employees.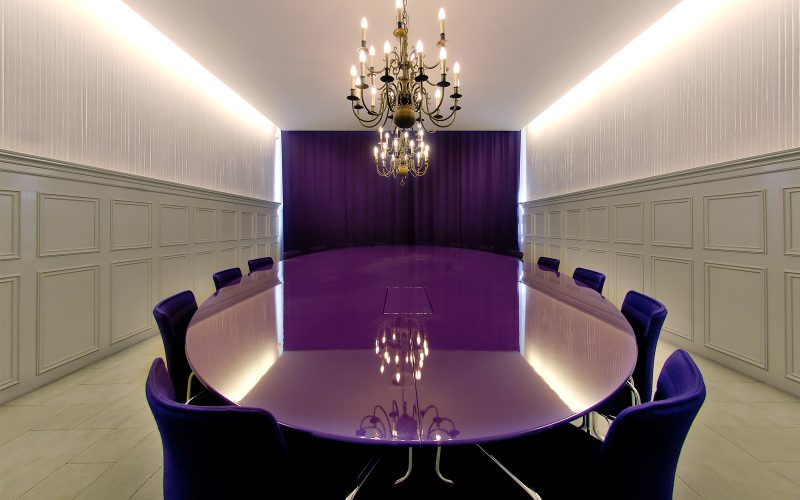 Translation of the 'corporate identity' into colour, graphics, the interior and the building
To fully integrate the new identity in the interior, we used a characteristic purple colour as a starting point. Historic elements from the family business, for instance the logo of De Kuyper with an anchor within a heart shape and the bottle's unique silhouette, are integrated subtlety within the interior. Brightly coloured liquor bottles are lit individually, the colour literally takes the centre stage. The new interior emphasizes the identity and character of the company: 'the colourful world of De Kuyper'.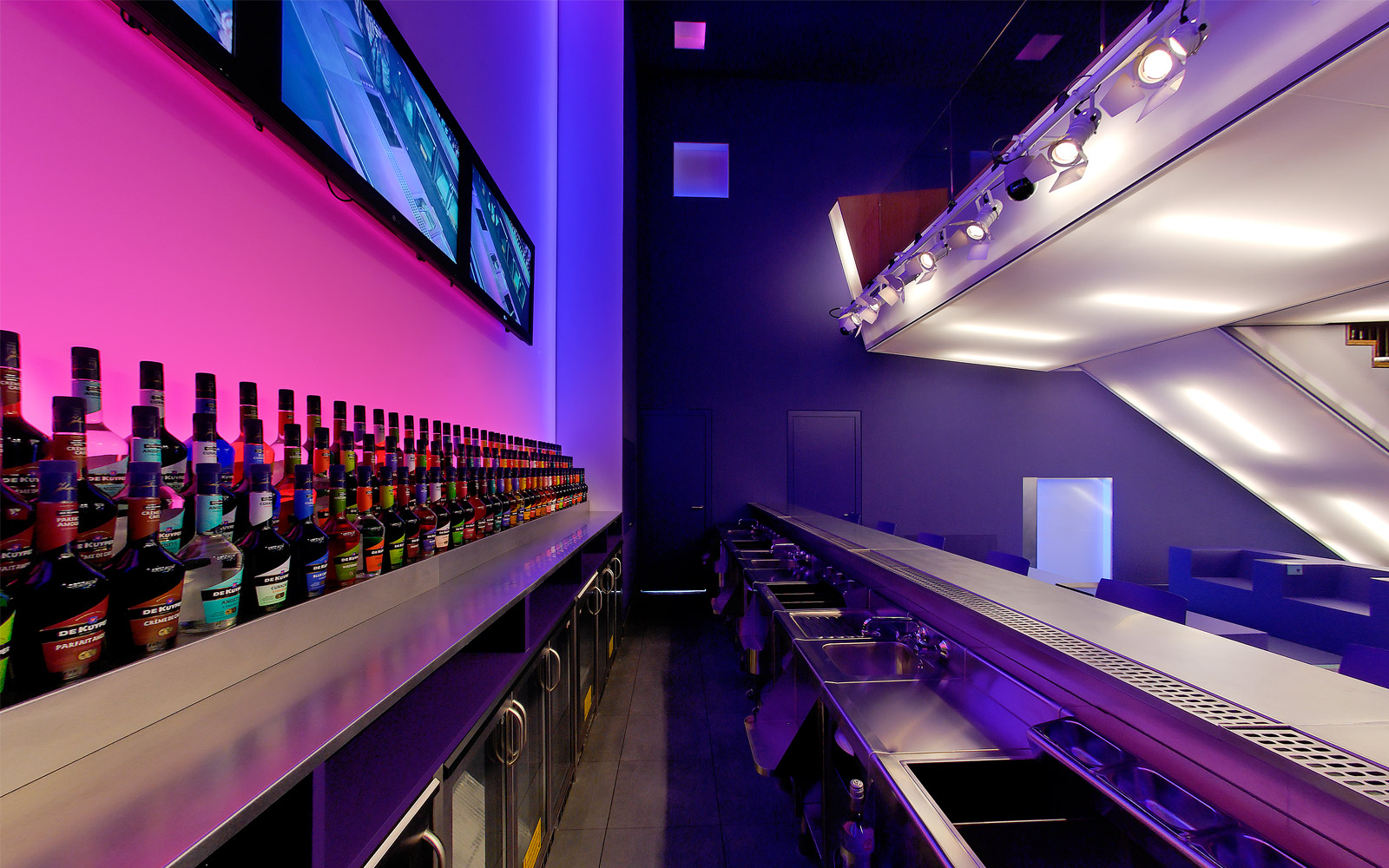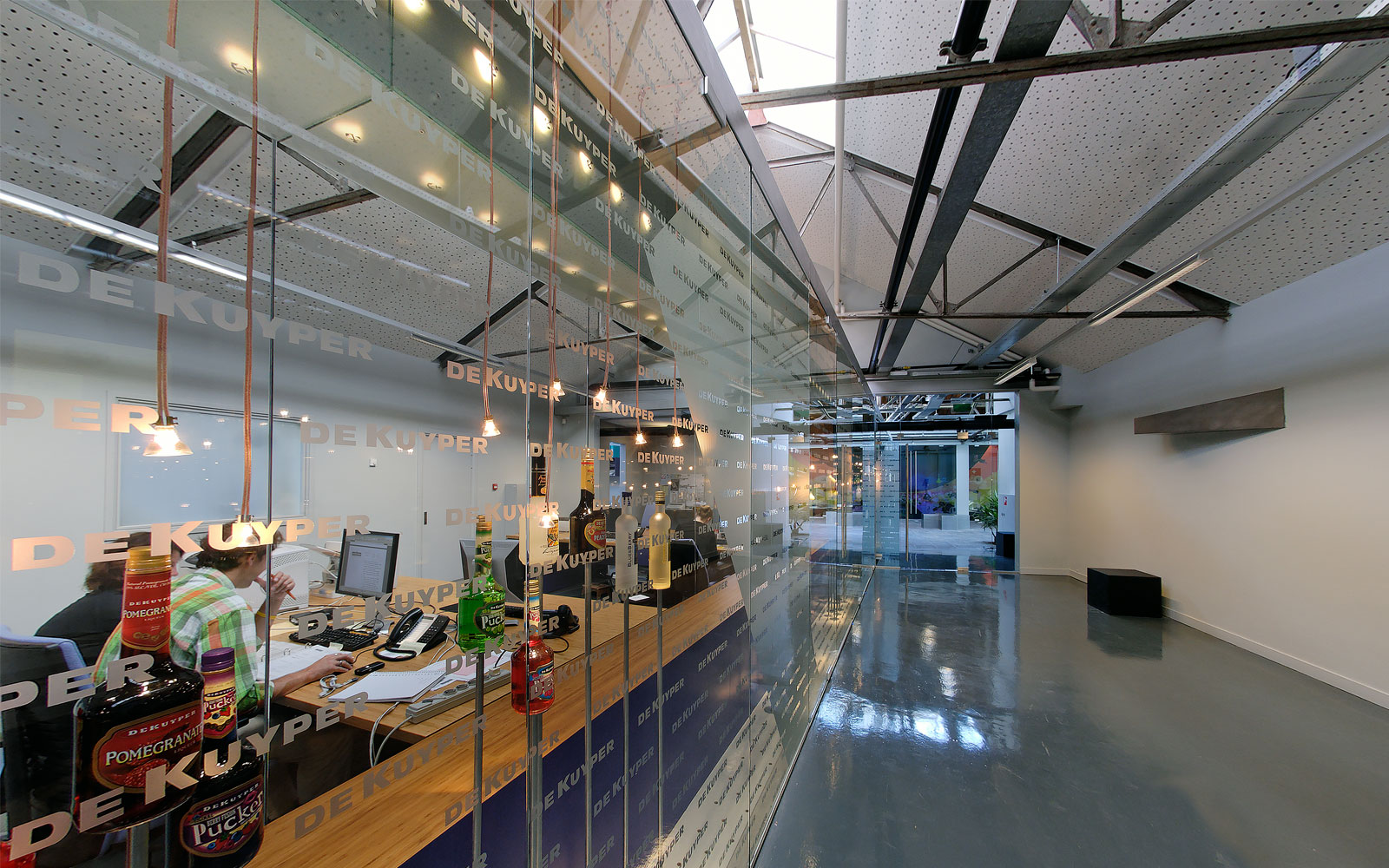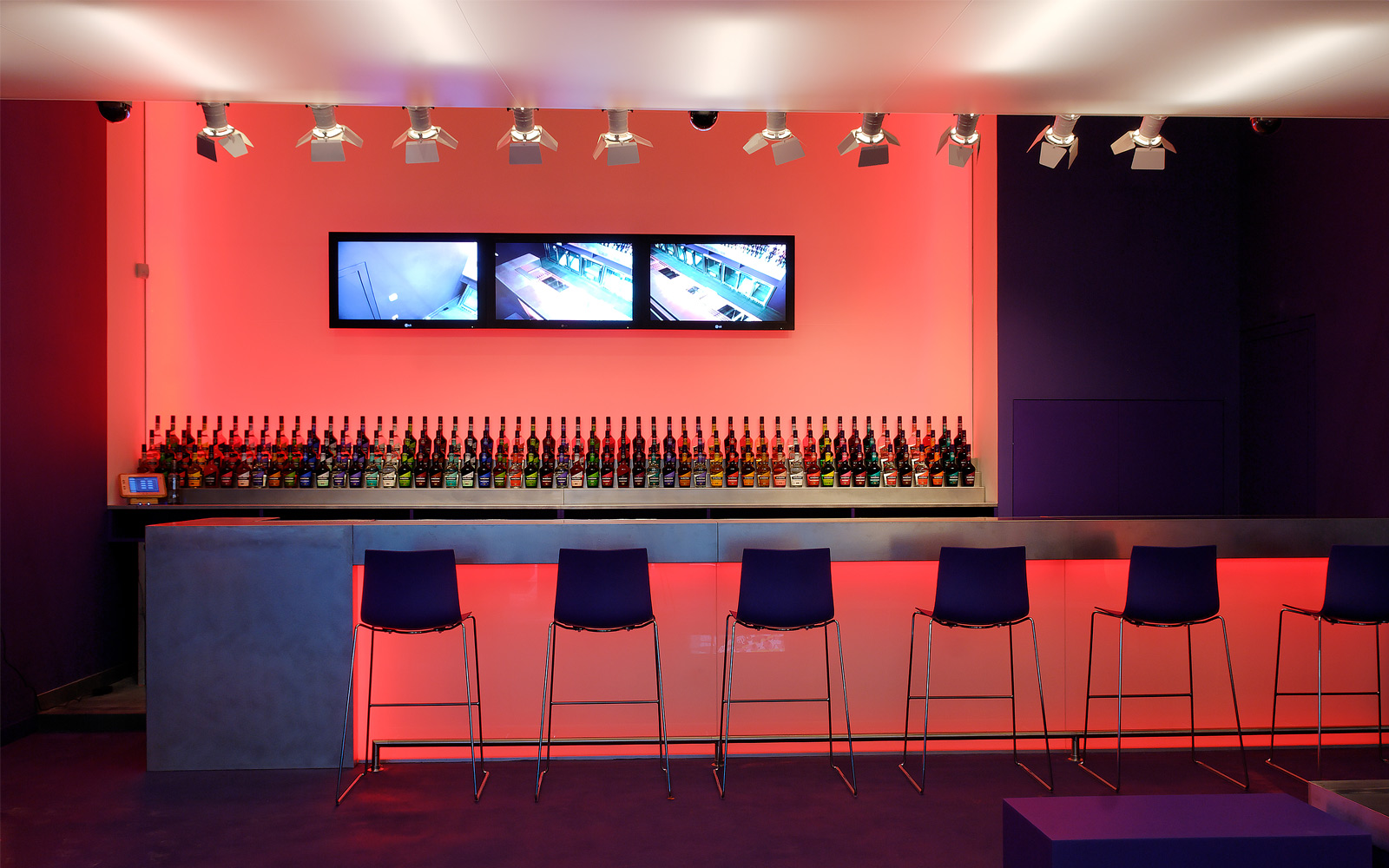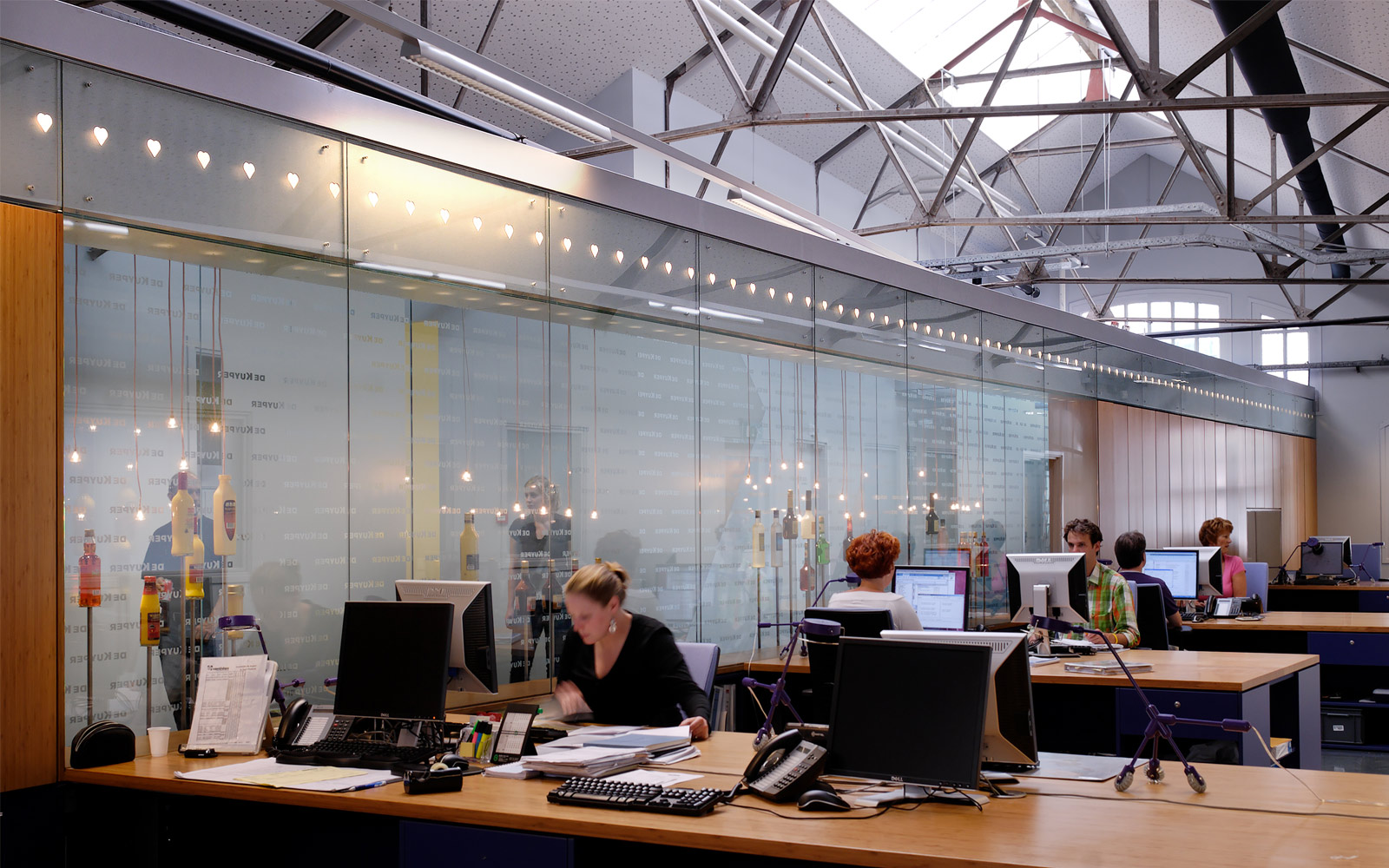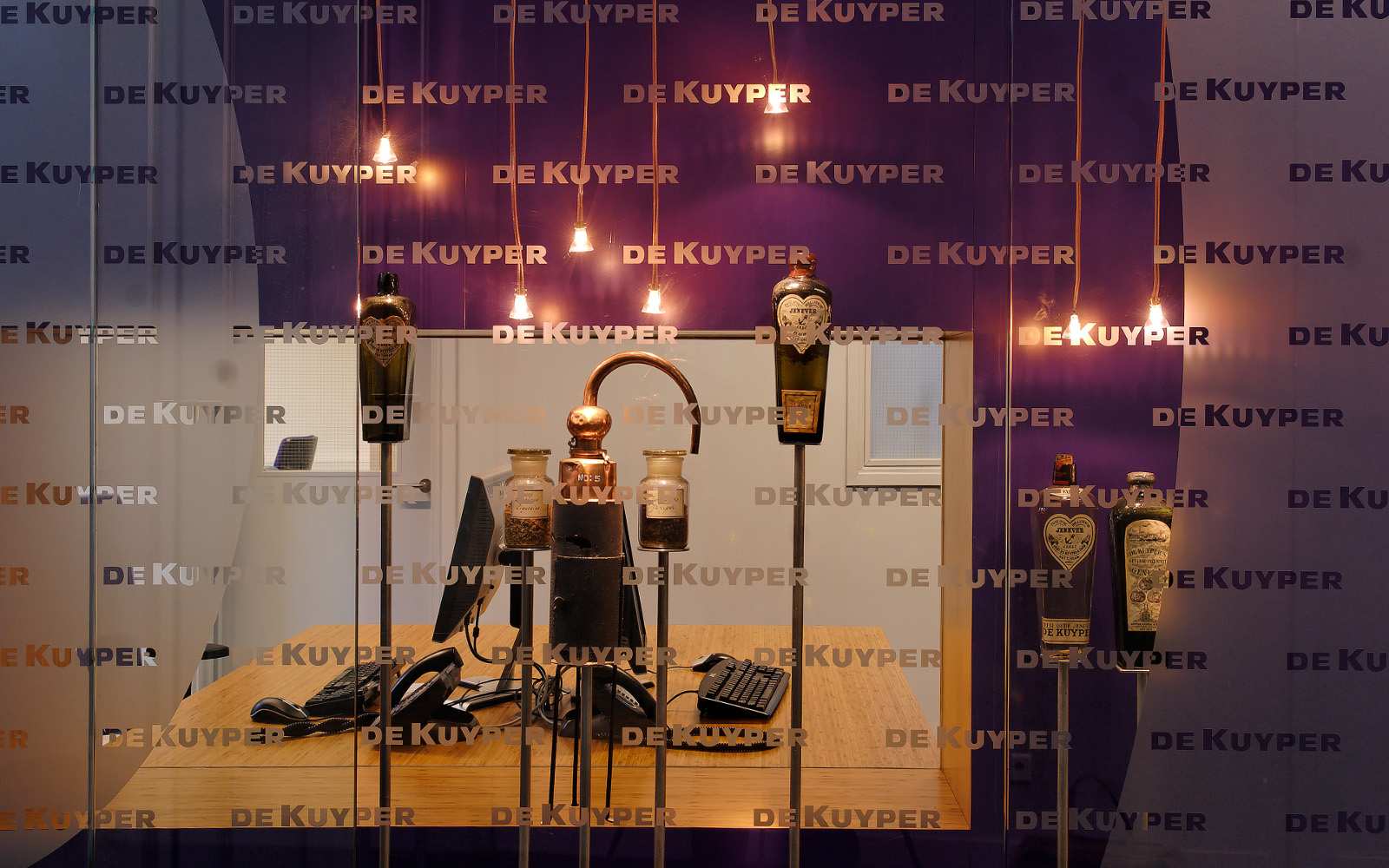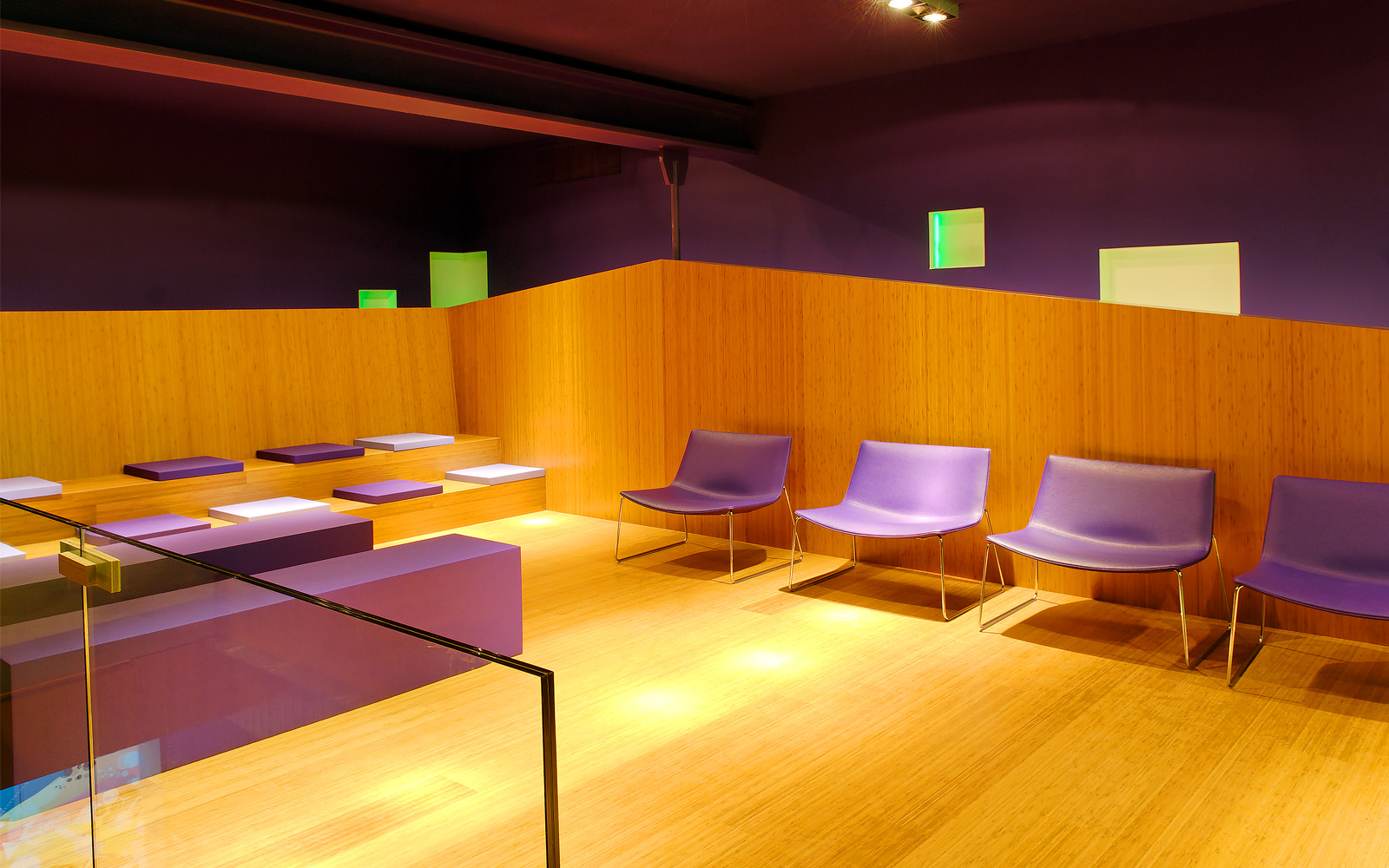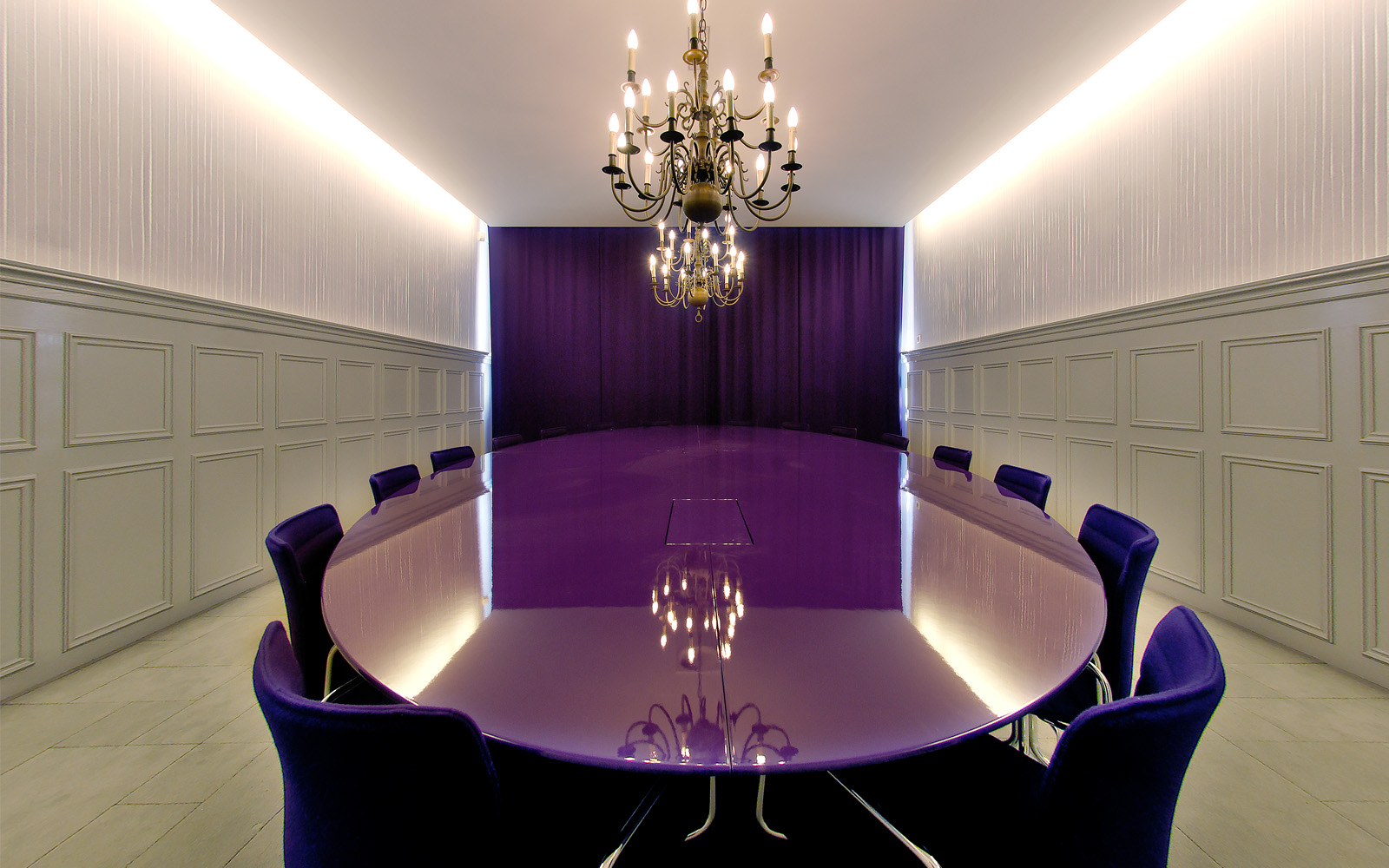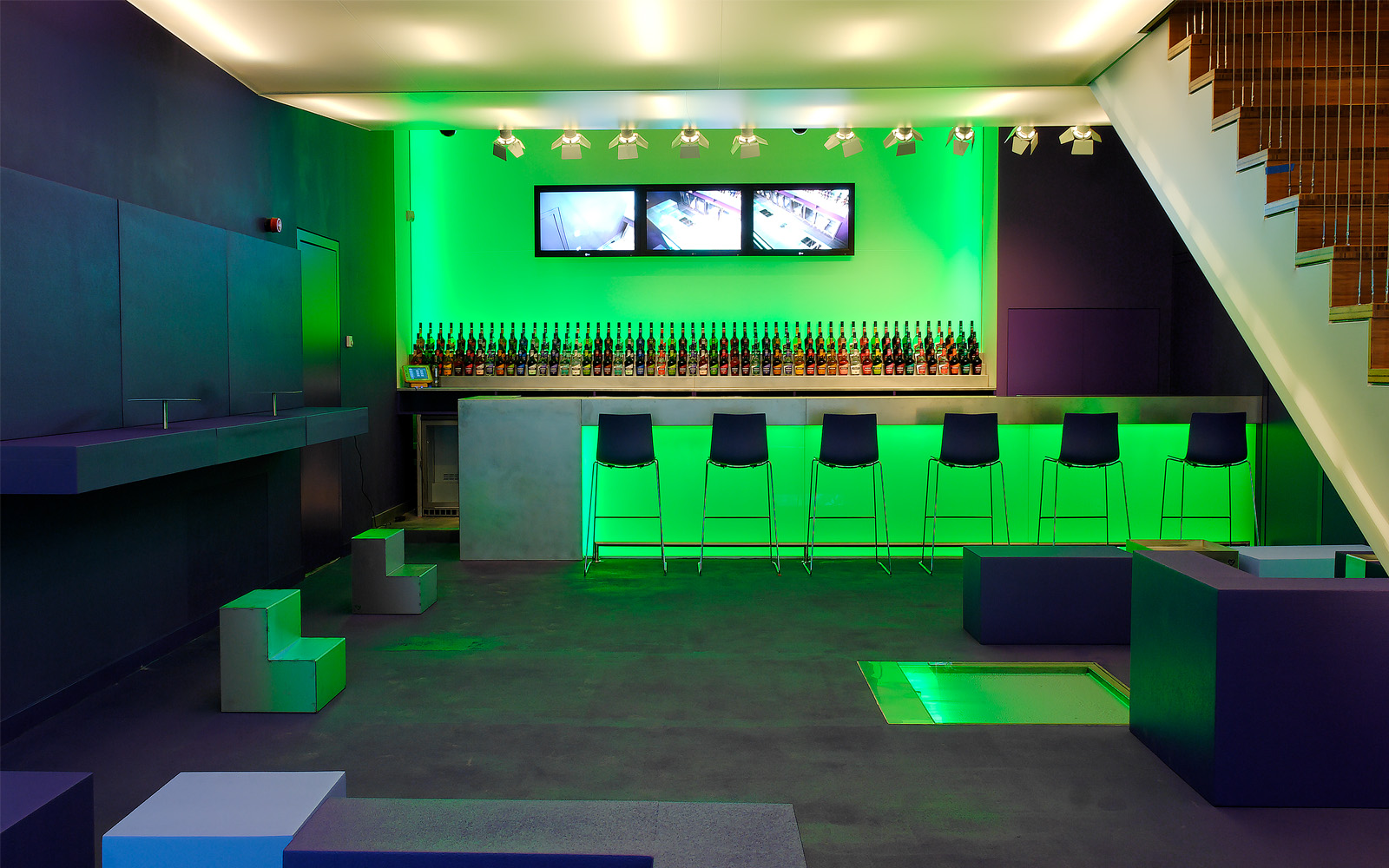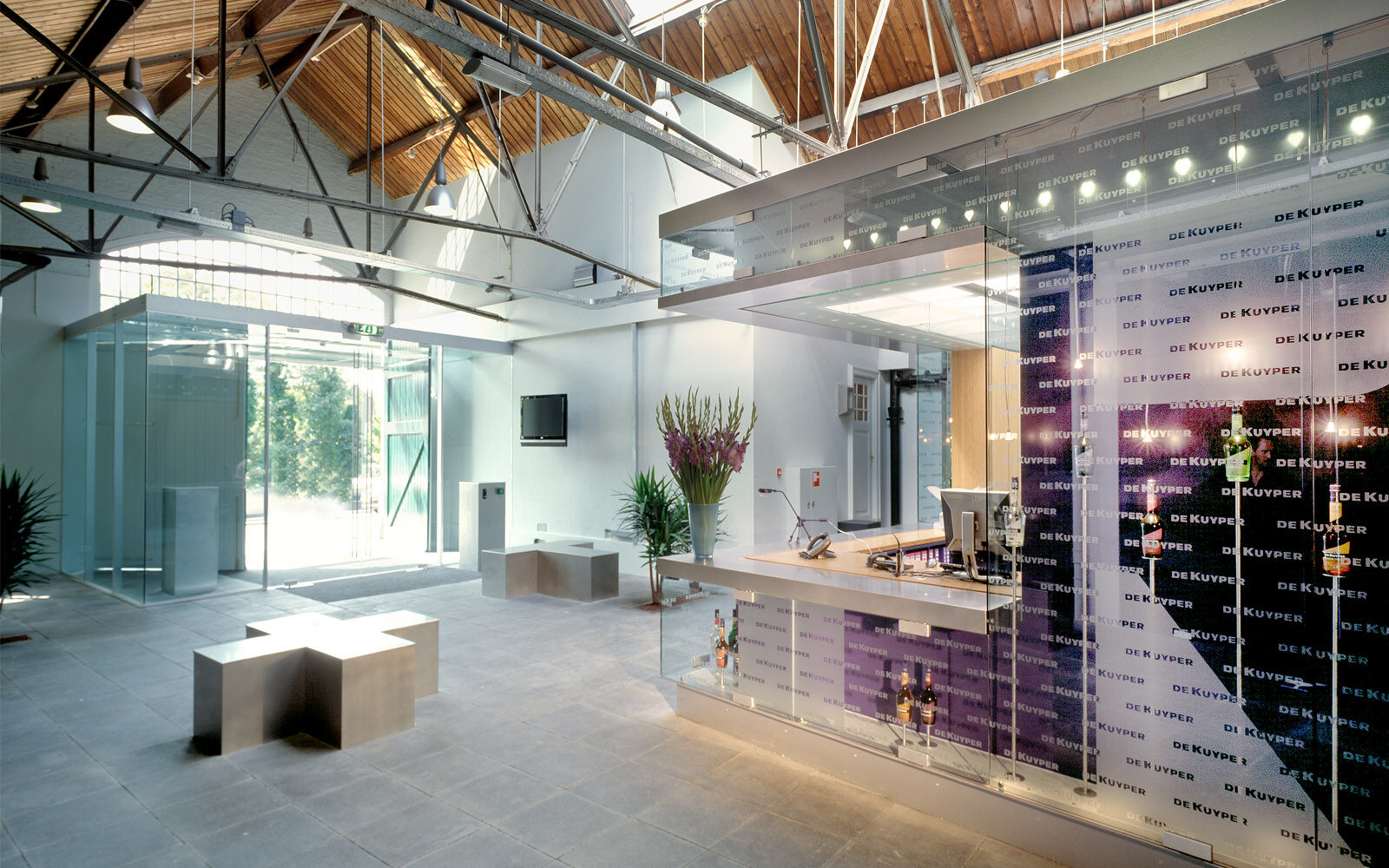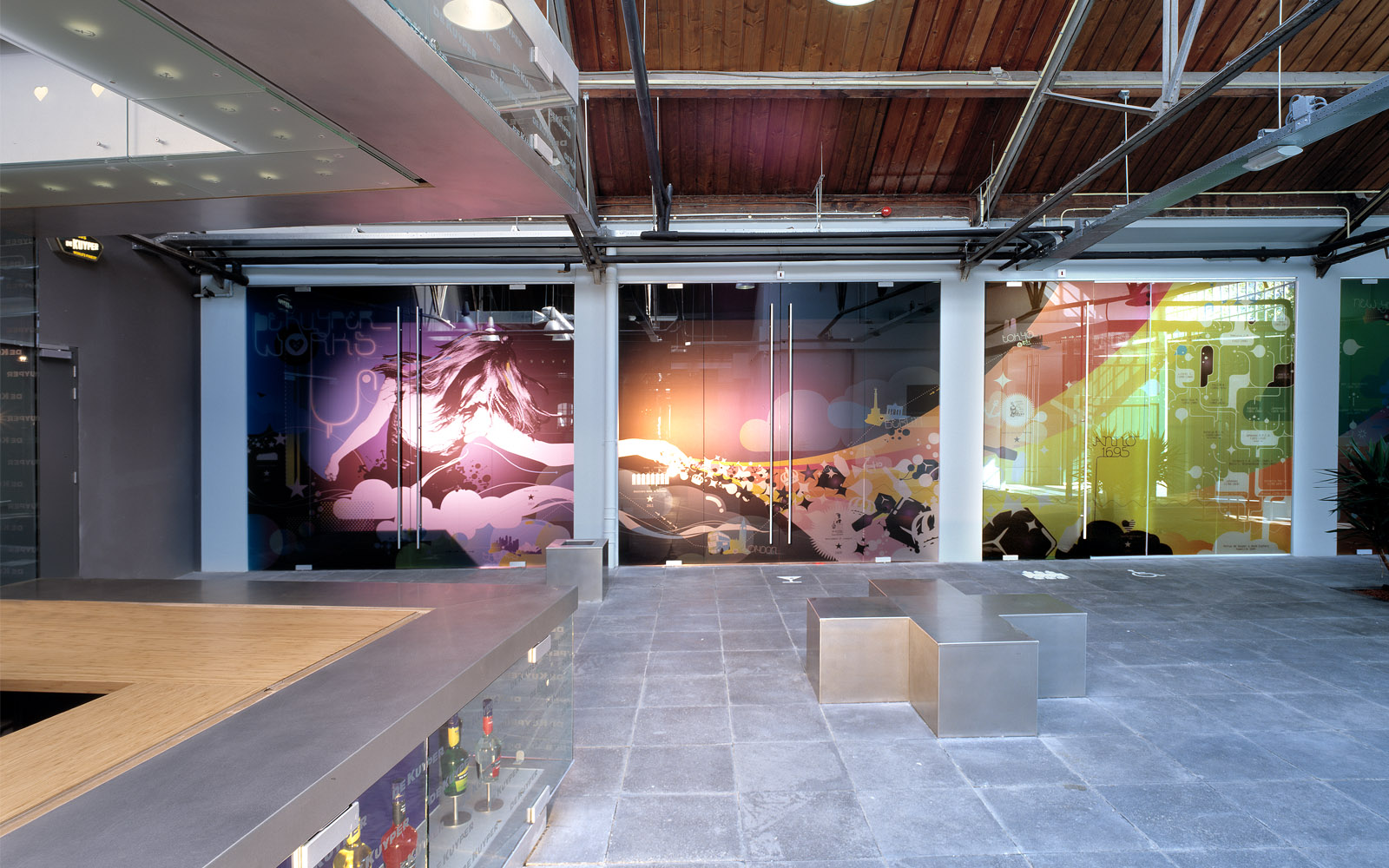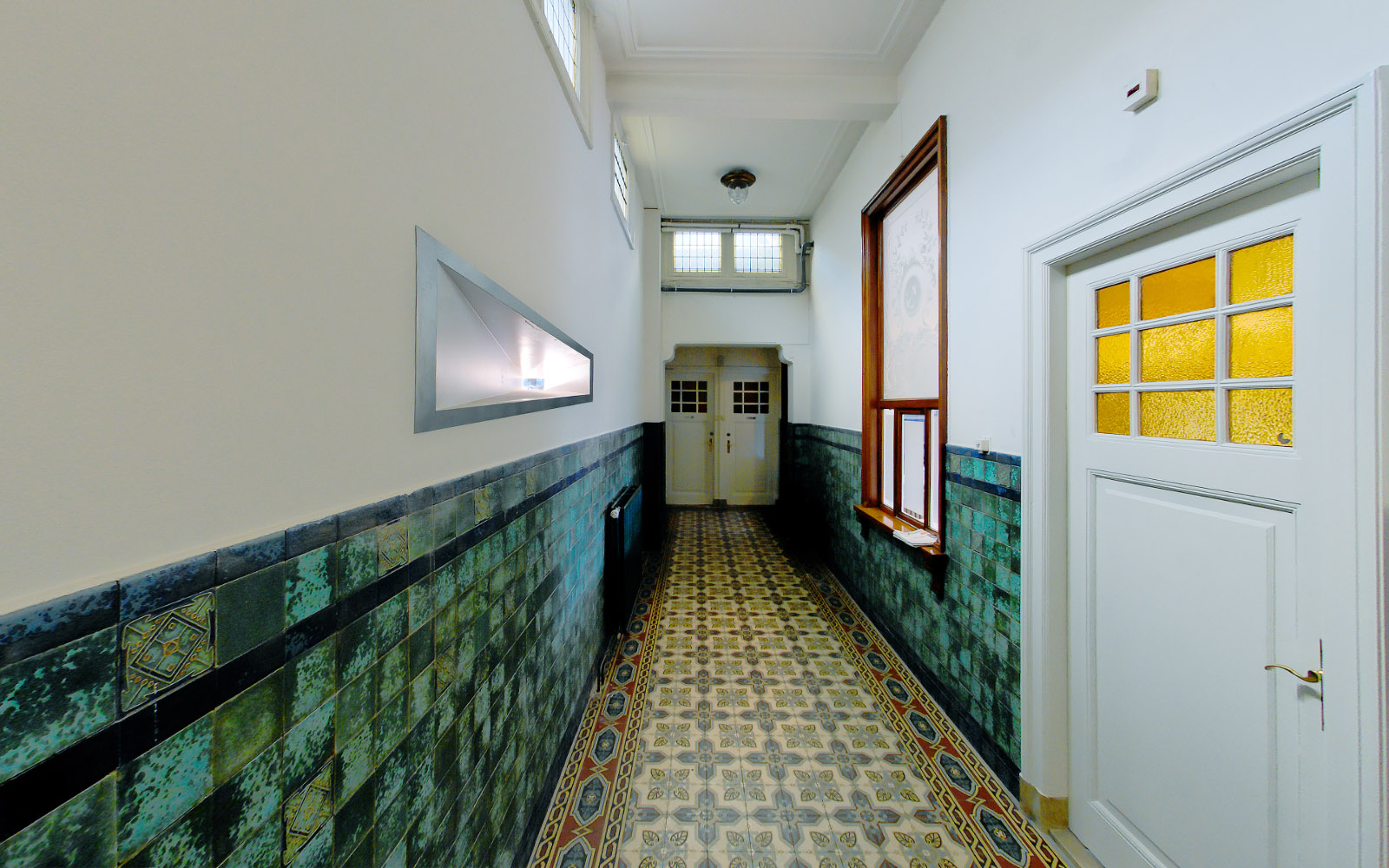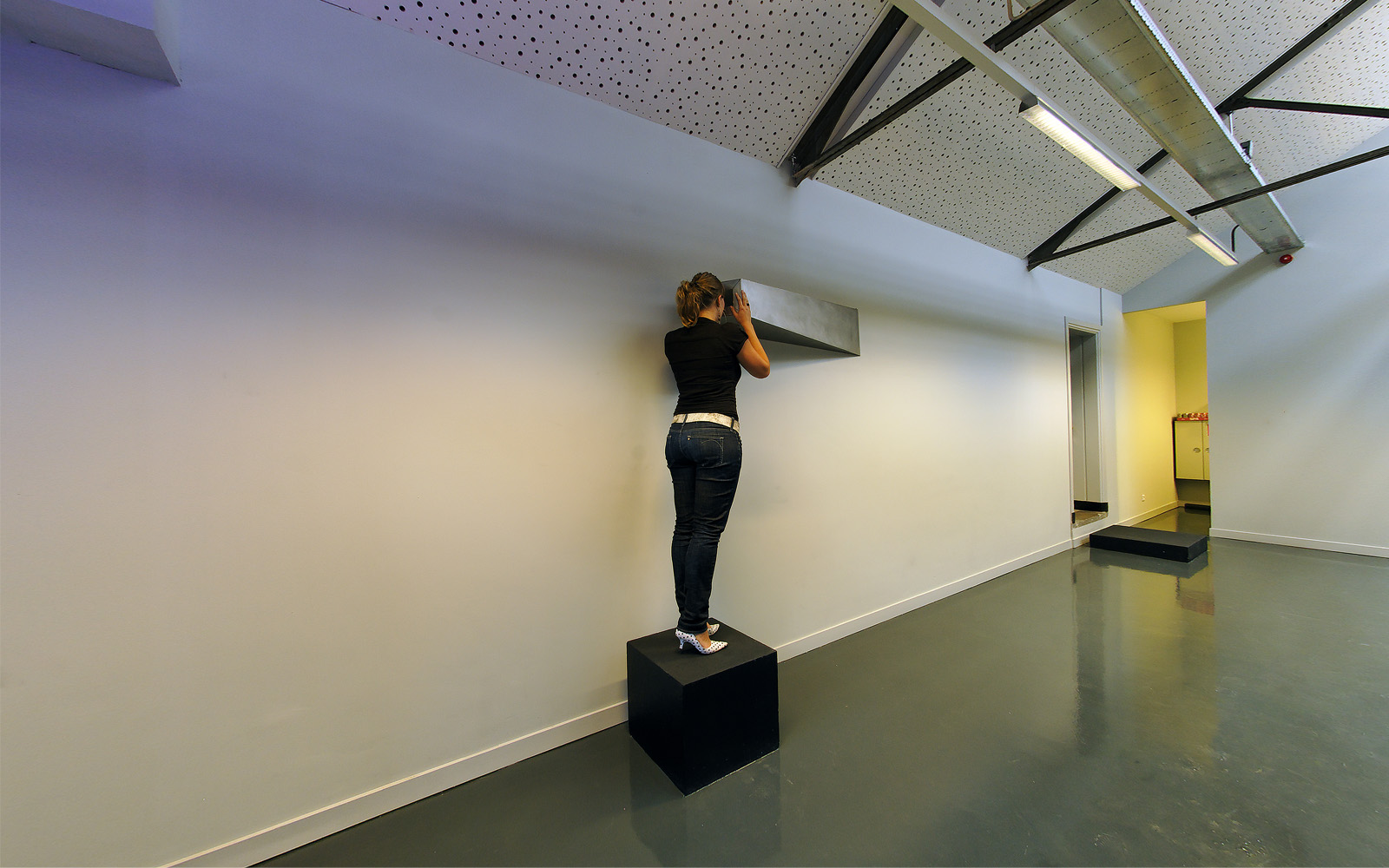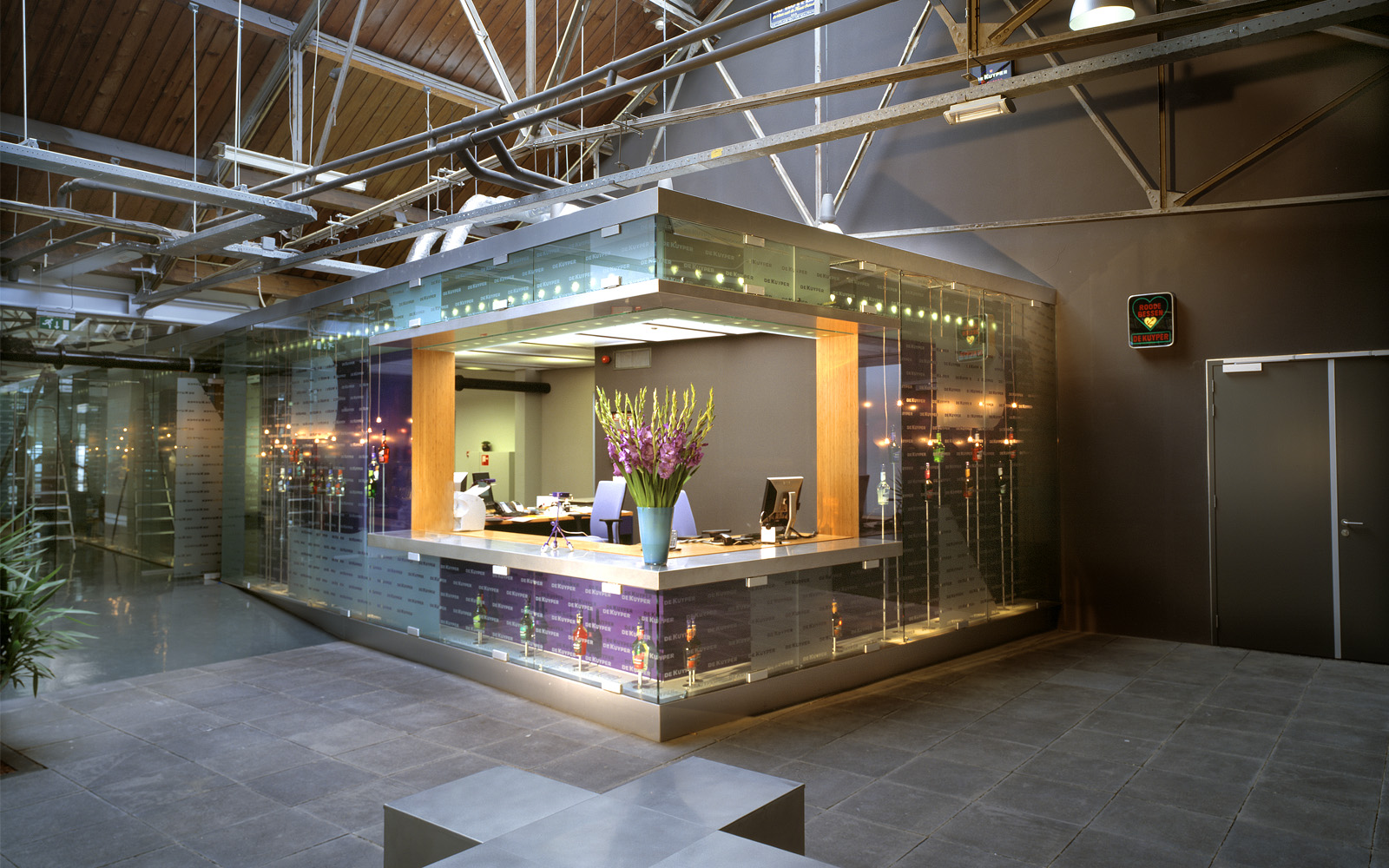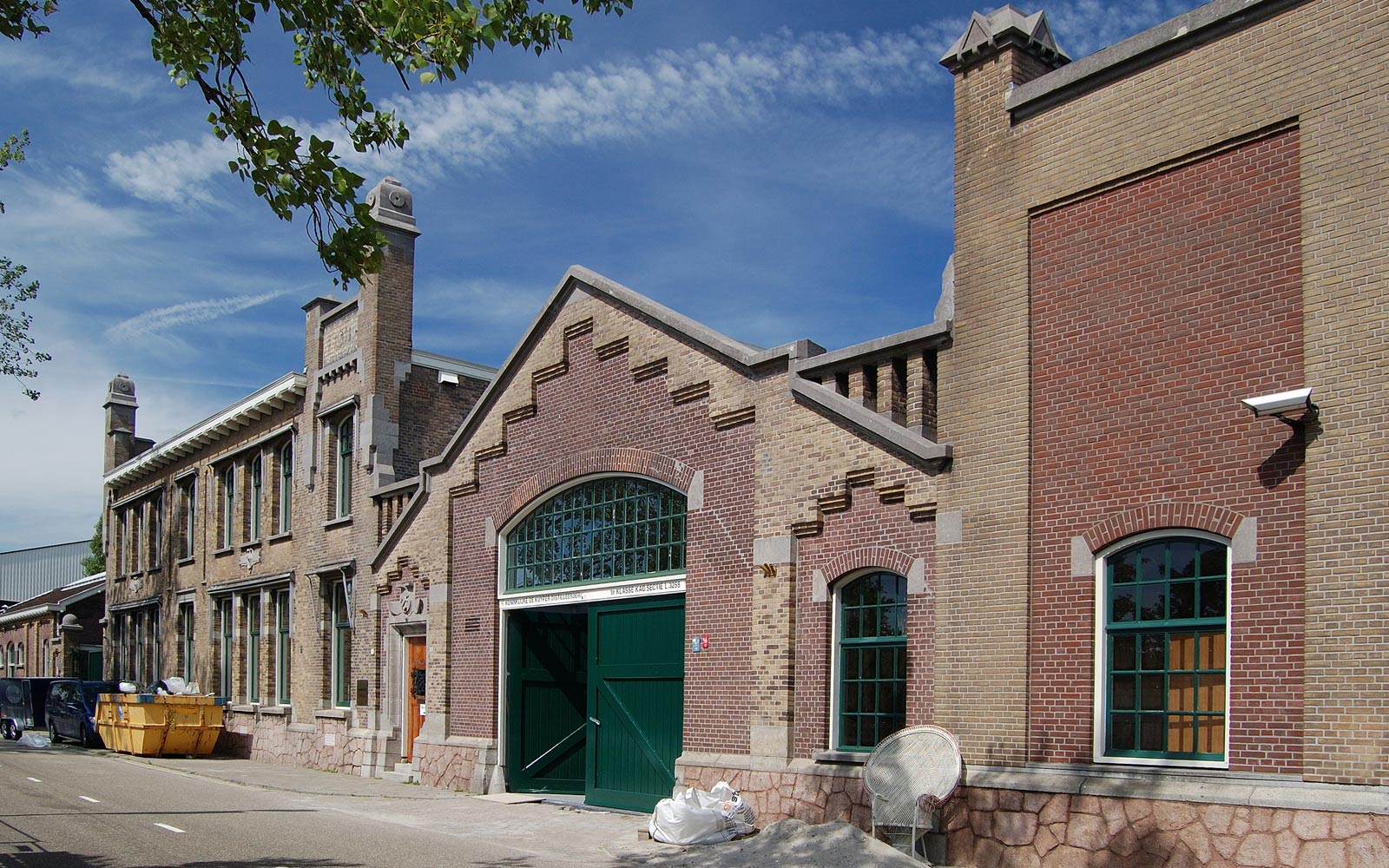 Client

Royal De Kuyper BV

GFA

1579

Start design

2005

Completion

2007

Commission

Total assignment with aesthetic supervision

Architect

Ir. Meindert Booij; Ir. Ronald Hoogeveen; Ir. Tessa Barendrecht

Project manager

Kees van Zwol

Description

Redesign of national monument into a reception area, offices, a boardroom and an exhibition
We are happy to tell you more.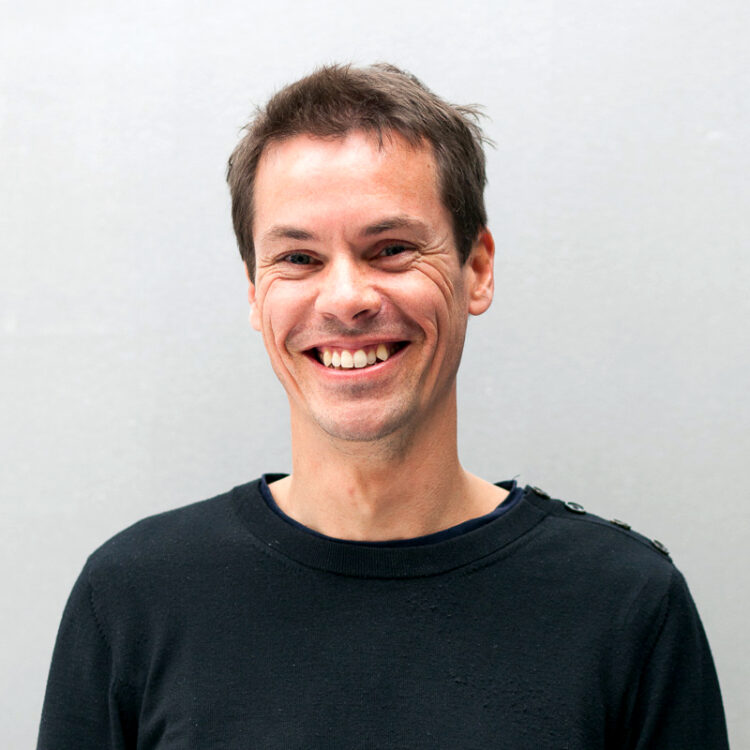 ir. Aldo Vos
Architect director
Related expertises
We are proud of the fact that our clients identify themselves with our architecture and working methods. Our portfolio consists of exciting projects: from small redesigns to complex new buildings and complete master plans. We are known for designing high standard environments for education and research and for transforming monuments; for our involved collaboration and our self-evident use of sustainability measures in our designs and for our extensive experience with an integral collaboration process.