Good buildings are made together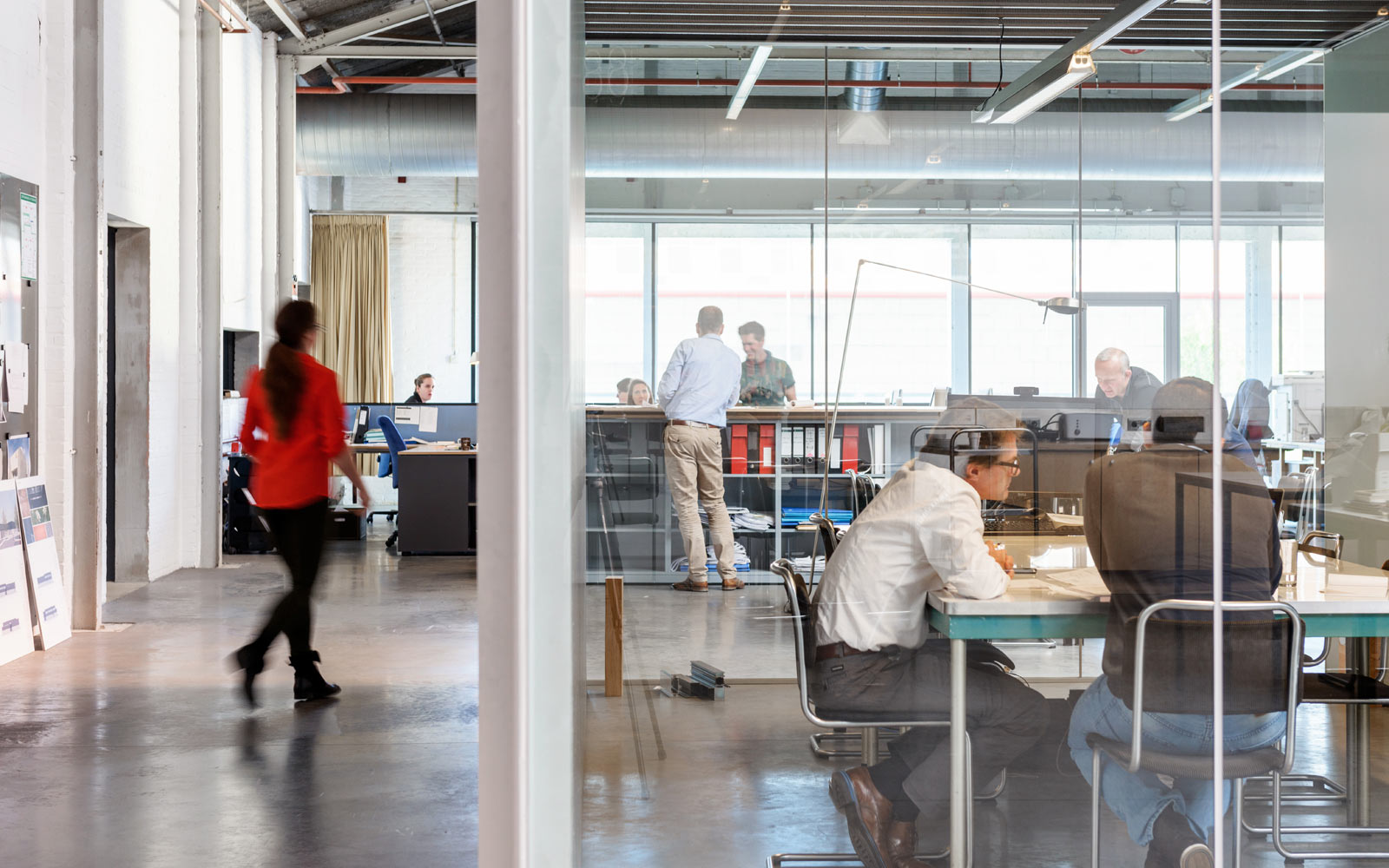 Collaboration
Co-creation, close cooperation with all parties concerned, is self-evident to us. A well-structured creative process, together with the client and the users, underlies this.
COLLABORATING FROM THE VERY START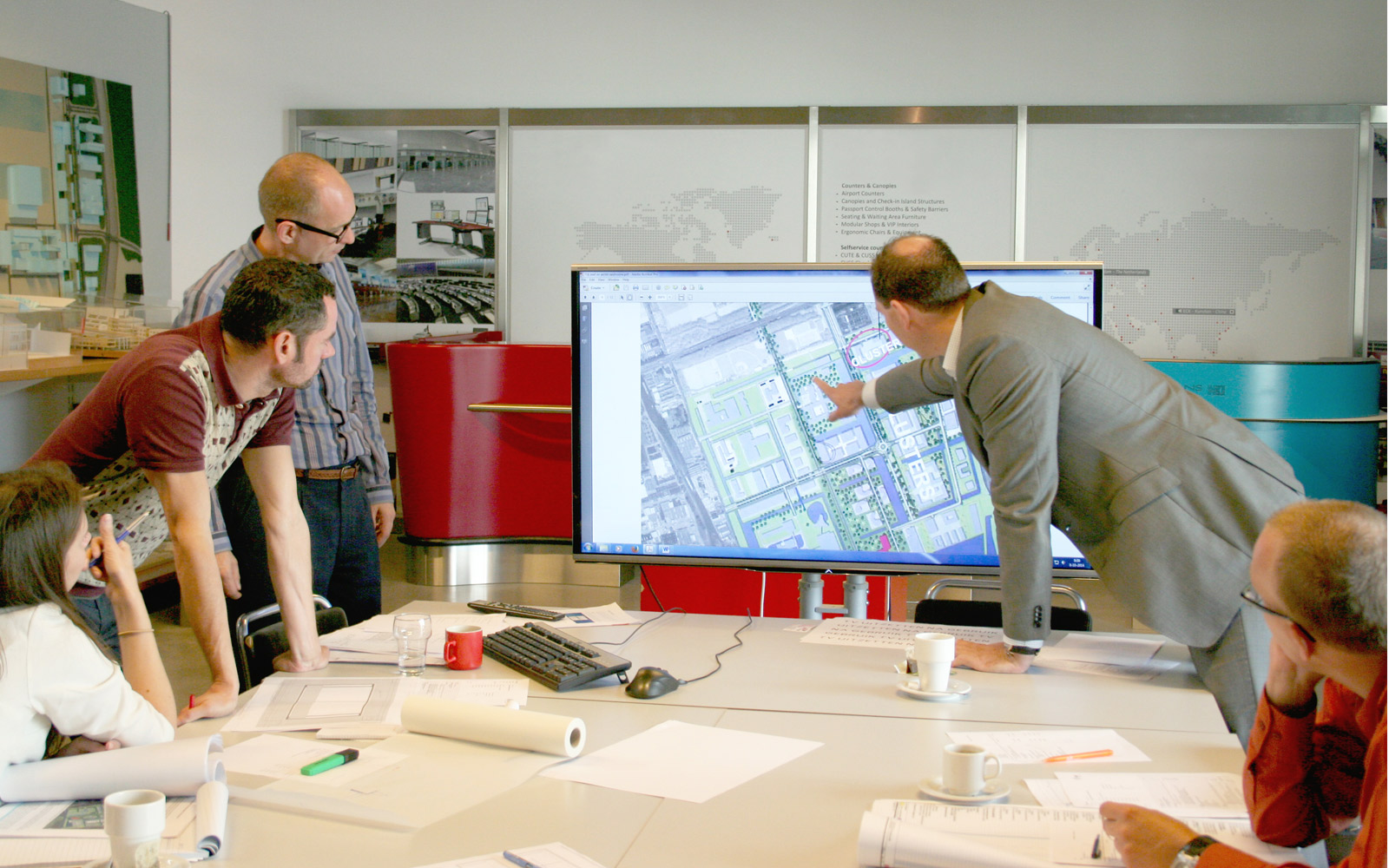 From the very first start, we work together on the design with all parties involved. We listen to the client, analyse the needs and map the ambitions and conditions together. We meet with the different groups of users to determine as much requirements and wishes as possible. After having done this, the actual design process begins. We work with several design models at the same time, so we can actively involve our clients in the design process and think of multiple fitting solutions. Every model we make, we evaluate and judge on all relevant elements and aspects.
On account of the input of the users and nearby residents we evaluate the different design models. Based on that, the client chooses the most fitting model. That model will be fine-tuned more and more, whereas the neighbours and clients will be involved from time to time. Interaction, transparency and the exchange of knowledge ensure that the project is placed literally and figuratively firmly in society.
INTEGRATED COLLABORATION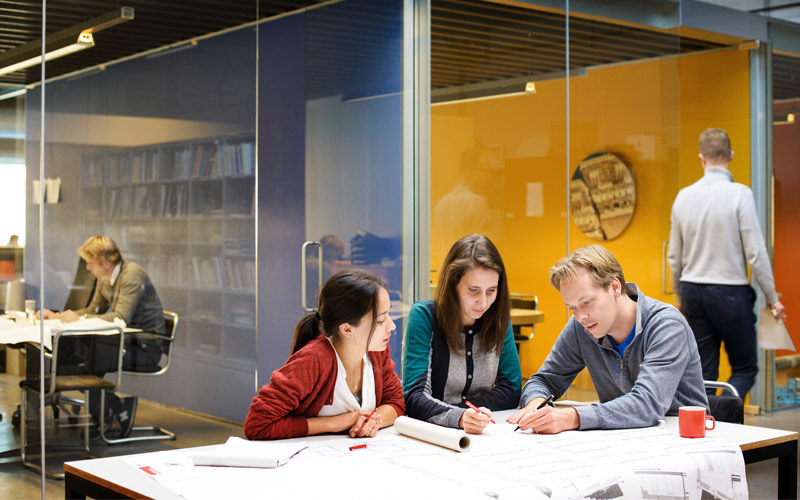 Respect, short lines of communication, open communication, trust and clarity play a key role in our design process. We develop our building designs integrally to get to the best solutions both for the project as a whole and for the individual aspects of the project. How do we design the façade? What installations fit best? How do we design them technically? These are the questions we answer together with all involved parties during the entire design and building process. When collaborating integrally, borders between the different disciplines fade away. In a setting characterized by trust, respect and clarity, all disciplines come into play, can complement each other and the different parties can think of solutions together. This leads to the best results.
EXPERIENCED WITH A VARIETY OF COLLABORATION FORMS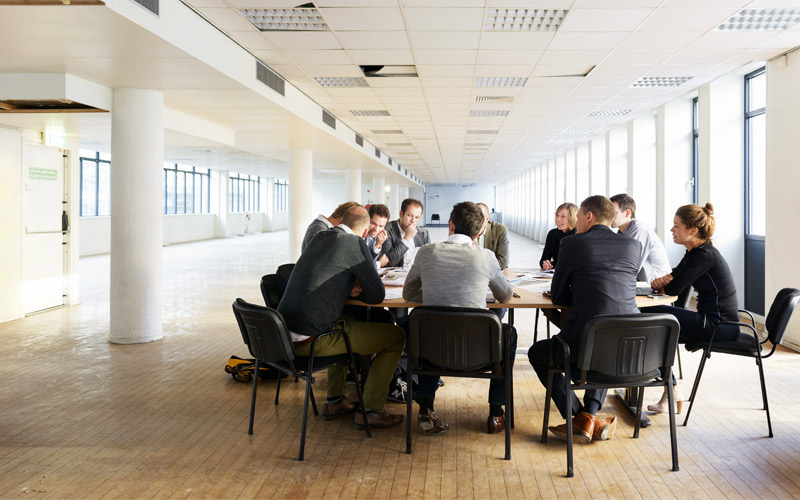 PPS, Design & Build or a traditional building process; our firm has experience with every way of collaboration in building processes. Moreover, we try to improve collaboration processes when possible. Together with client Synthon, Broekbakema developed an innovative way of collaborating. This allows us to build all the buildings at the Synthon Campus on an extremely short notice and within budget, while the buildings still meet up to the high technical requirements.
The process is characterized by complete clarity and dedication of all parties involved. By making these parties responsible for the decision making and budgeting, a project-based approach founded on trust arises: the 'bouwteam' (building team) collaboration completely transparently.
THE ARCHITECT AS AN ALLROUND CONSULTANT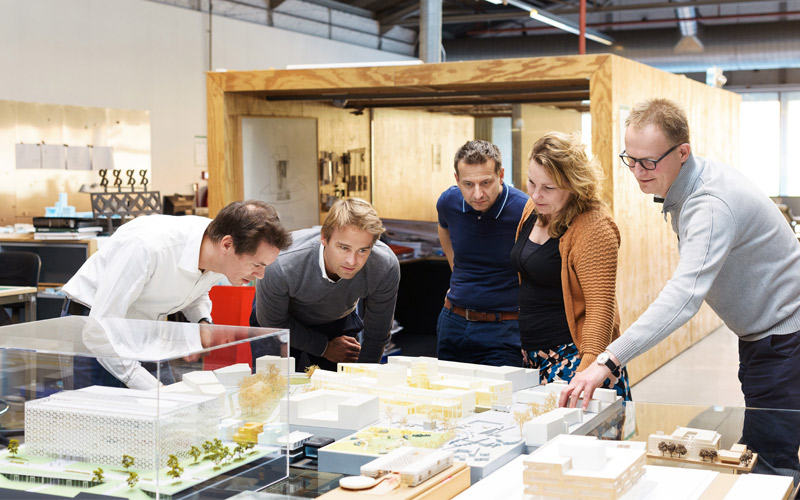 Our firm has extensive experience with various ways of collaborating and with the different team roles coming with that. As a participant in a project team in which communication is a key value; as an inspirer for our clients and users; as a negotiating partner in meetings with neighbours or the building inspectorate; and as the designer of all the different user requirements and identities. We design and build together.
Other expertises
We are proud of the fact that our clients identify themselves with our architecture and working methods. Our portfolio consists of exciting projects: from small redesigns to complex new buildings and complete master plans. We are known for designing high standard environments for education and research and for transforming monuments; for our involved collaboration and our self-evident use of sustainability measures in our designs and for our extensive experience with an integral collaboration process.