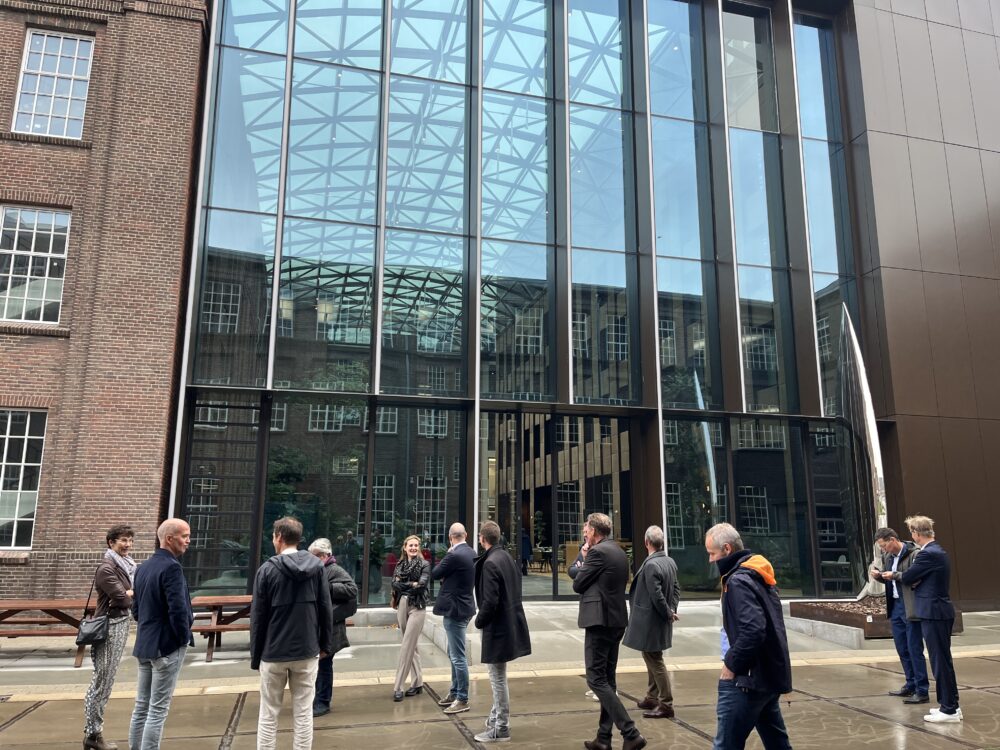 Suppose you want to give a building new uses and at the same time preserve its (national) monumental value. How do you decide what to renew and what to preserve? During a roundtable discussion on October 13 about 'Heritage; the tension between renewal and preservation', we discussed this challenge with a group of experts and experts by experience.
With interlocutors from architecture, project development, the Cultural Heritage Agency and users, we had all the necessary knowledge and expertise for a good discussion. We discussed the historical value for users and the opportunities for making (monumental) heritage sustainable. We concluded that the story of the building must be preserved, that there is no one-size-fits-all solution and that it is essential to start the conversation with all stakeholders from the very beginning. We look back on an interesting afternoon full of new meetings and insights.
The roundtable discussion took place in the atrium of the U-building on the site of the former Royal United Leather Factories (KVL). Here you will find a piece of history, present and future gathered in one place. Read more about the transformation of the U-building.
Also see current transformation projects DSM and ABN-AMRO.
Do you have questions about the redevelopment of the U-Gebouw KVL, or do you have questions about your own transformation project? Aldo Vos would be happy to tell you more.