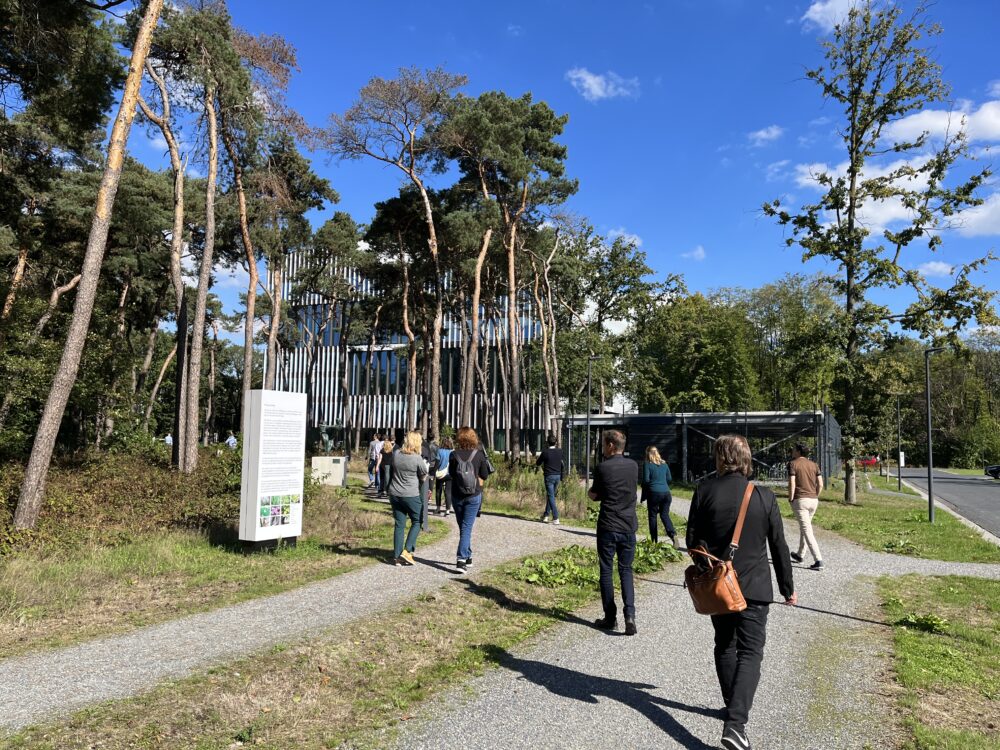 What is that actually like? Walking through a building that you yourself co-designed? From the very first sketch moment to the meticulous work towards a technical and final design.  For every Broekbakema colleague it is special, that feeling of seeing your own building slowly come to life. Such a project that you have worked on for months and sometimes years. Then, of course, there is nothing you like better than admiring the final result. So we made a tour with the whole team along 'our' buildings that opened in the past two years, including NEMHO, ASML, Canon and the KVL U-building.
Our first 'stop' on this sunny day was the Next Material House (NEMHO) of client Trespa from Weert. Outside at the Trespa facade, Erik van Eck confesses almost immediately that at first he was not so at home with all of Trespa's material possibilities. Suddenly the company is your client after all.  In 2017, we got to work on the completely new R&D building.
'I found it a fantastic challenge to give the Trespa materials a prominent place in the design,' Erik says of the building. The exterior facade speaks volumes for the end result. Also on this sunny team day, the playfulness and timeless look of the exterior façade shines through the matte and black gloss Trespa slates. Those latest Trespa innovations are instantly a "showcase" for everything the company has to offer.
Once inside the building, the attention to detail is also evident. The interior's use of color and materials provide unity. We reflect on the functions and versatility of the multifunctional design. The bright workplaces for employees in the heart of the building. The double-height voids and skylights with plenty of daylight over the two "lab wings. And perhaps most importantly, the office and client areas that connect to the labs through large windows, forming a natural whole. Clearly a good place for meeting, co-creation and innovation.
Places for meeting and co-creation we also see at ASML, CANON and the U-building in the Leerfabriek KVL that we visit later that day. In these buildings, atriums play a big role in bringing people together. Everyone is momentarily silent and impressed when walking into each atrium. Moments like these also remind us as a team of what we do for a living. Together we make buildings where communities of our clients and their environment can flourish. That makes you happy to work in that Broekbakema community.
We look back on a nice day full of inspiration and we thank all partners for the warm welcome!
Take a look at an impression of our day: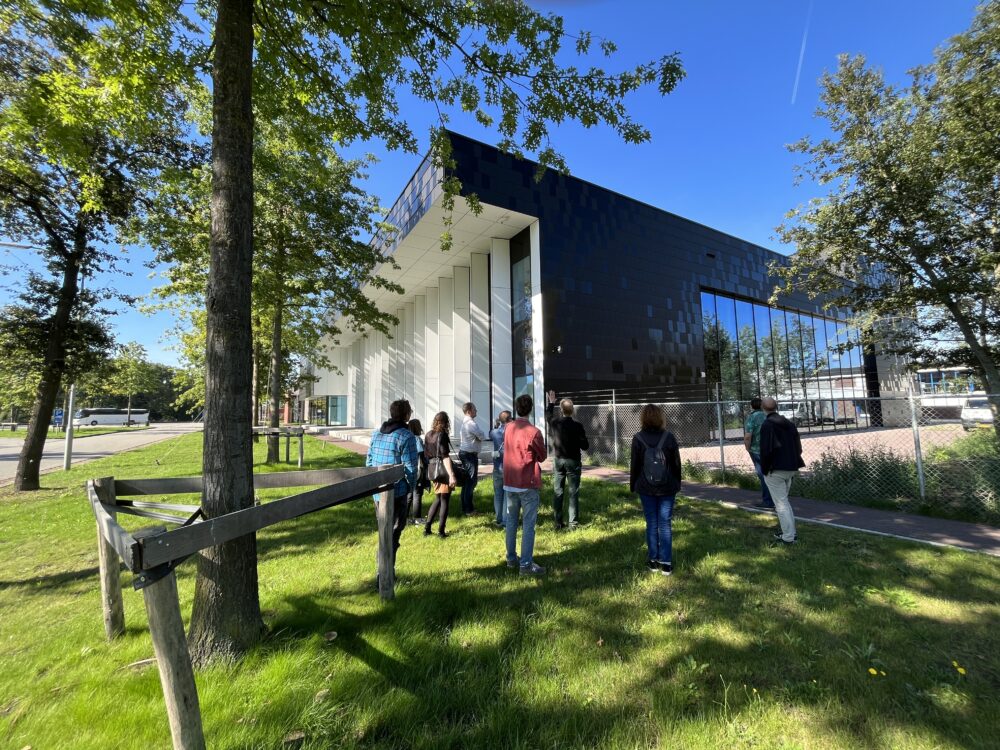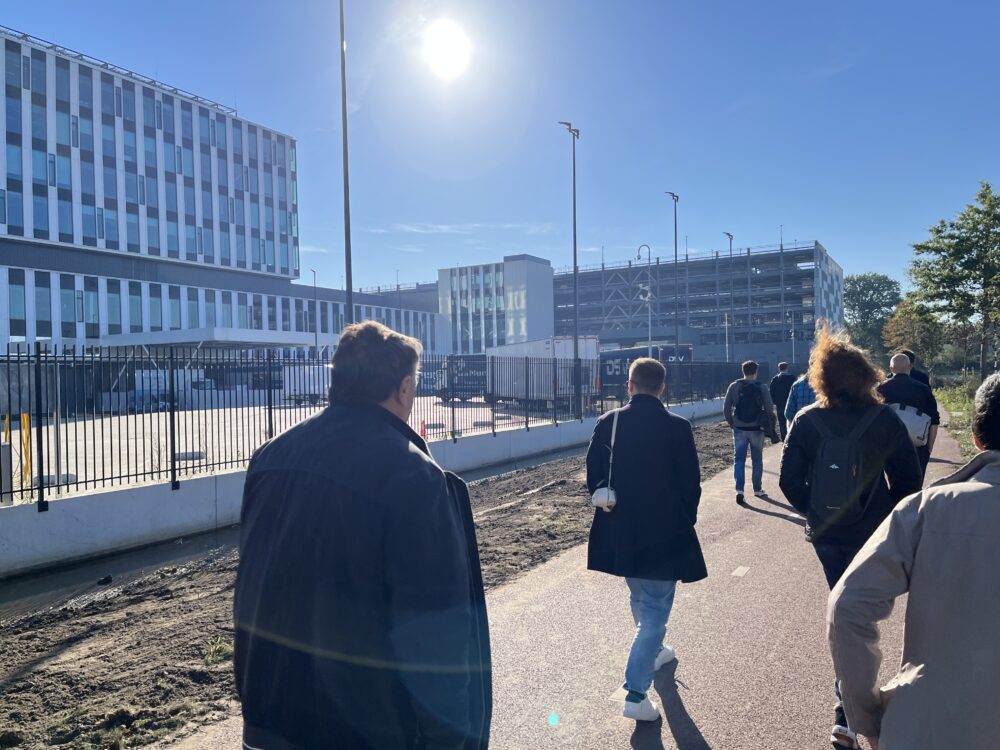 On our way to ASML (Eindhoven) where we built a logistics center and office complex with healthy workplaces.
Read more about this project >