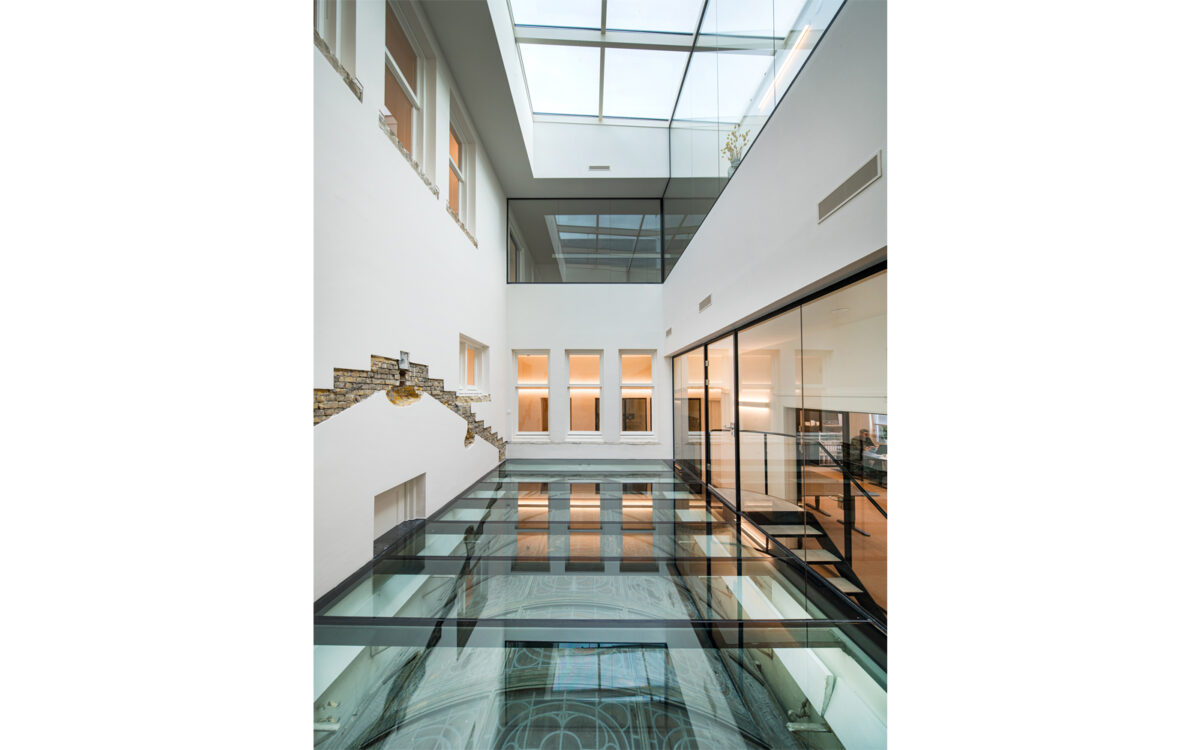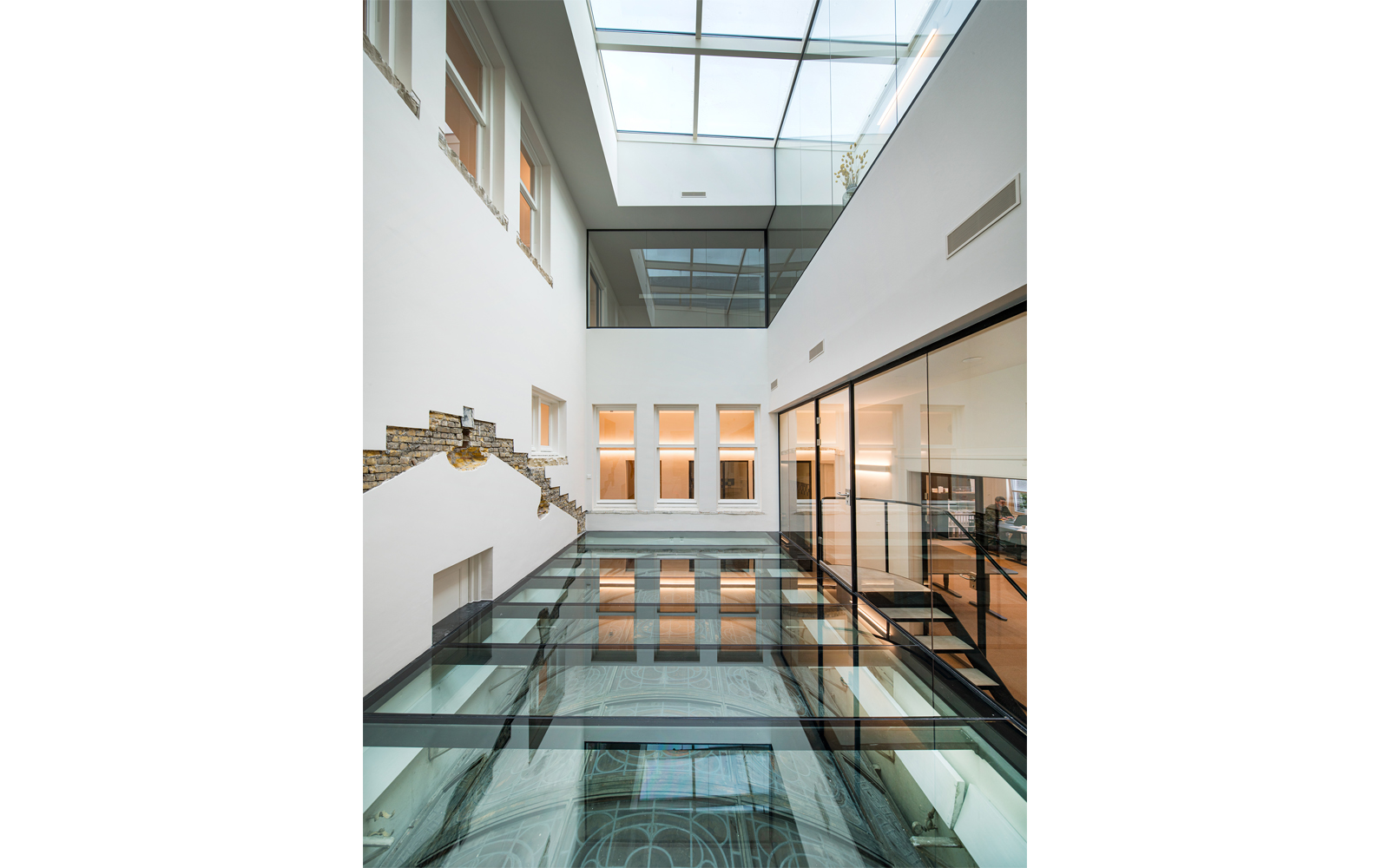 The transformation of the 'Elevatorhuis' at the Parklaan in Rotterdam is completed. Broekbakema has brought this young State Monument back to its original glory and upgraded it from energy label G to A. Thanks to careful interventions the building of the old 'Graan Elevator Maatschappij (GEM)' has been restored as a sustainable multi-tenant office building while the original design of Michiel Brinkman from 1909 has been brought forward again.
Old tilework and finished have been made visible and damages to them accepted as characteristic elements. The stained glass vault in the core of the building is now covered by a walkable glass floor after having been covered for years and brings back light and space to the centre of the building. The original stained glass windows are insulated by glazing added to the back, while all other glazing has been replaced by HR++ glazing. For the monumental character, the outer pane of these windows has been made from drawn glass.
Together with improved airtightness, a well-insulated roof and internal insulation on the upper floors a robust thermal envelope has been created without covering the original design. Heat recovery ventilation with CO2 control and fancoil heating/cooling units create a pleasant and heathy indoor climate. From a building physics point of view the building was treated as new-build, meaning no concessions were done in terms of comfort. With these measures we were able to transform this young State Monument to a sustainable and comfortable multi-tenant building while bringing back its original design.
Click here to read more on this project at the project page.
Click here to read more on our expertise in transforming young monuments.