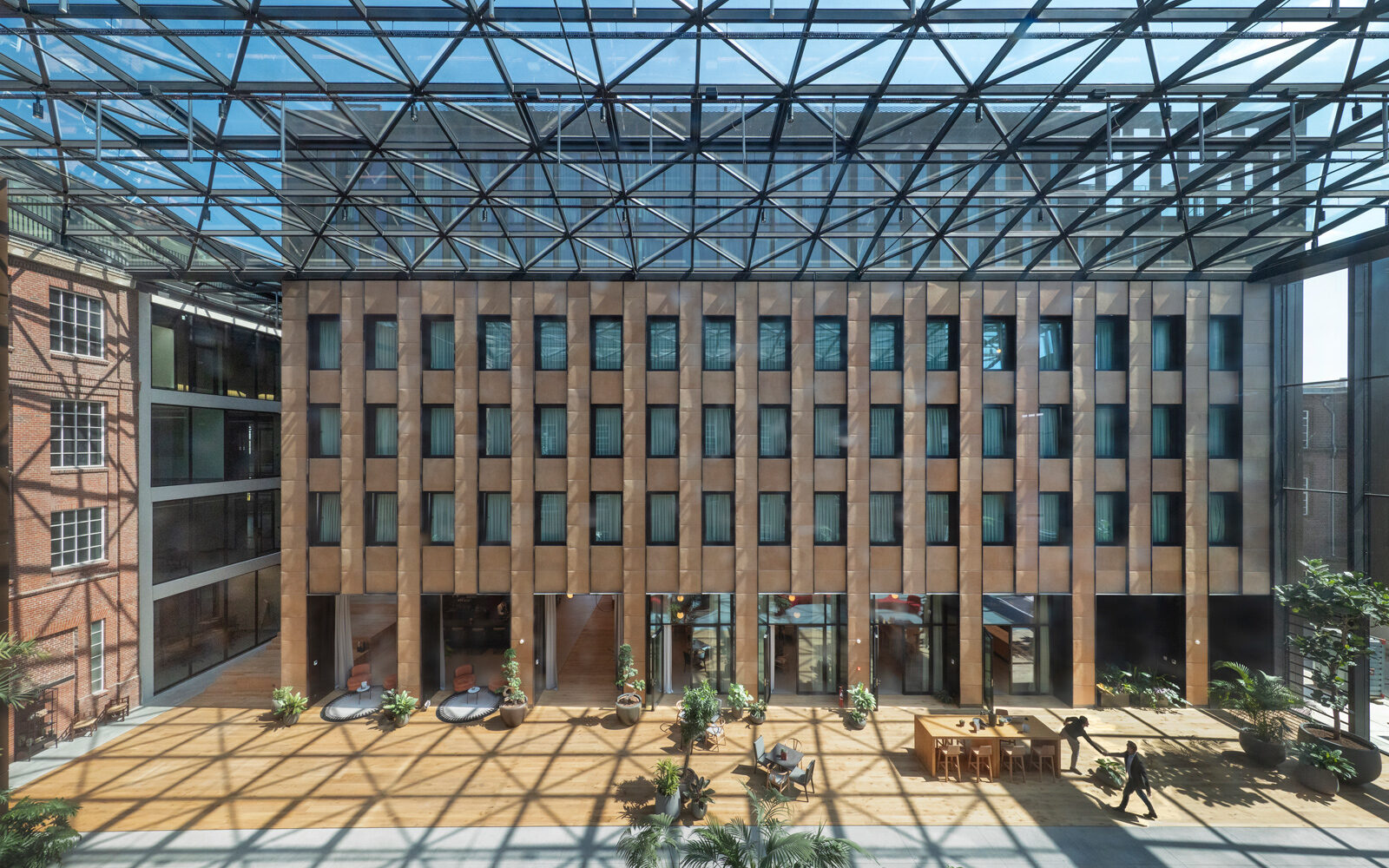 U-BUILDING LEERFABRIEK KVL
NEW ALLURE FOR KVL SITE WITH TRANSFORMATION U-BUILDING
The site of the former Koninklijke Verenigde Leerfabrieken (KVL) in Oisterwijk, Brabant, is a unique place. The success story of Europe's largest leather factory began here in the 1920s. Now more than a hundred years later, the site is a multifunctional hotspot with plenty of space for living, working and leisure. We transformed the U Building into the beating heart of this vibrant environment.
Transformation building
The vibrancy of the past is back. Recently, the area transformation and redevelopment of the historic KVL buildings was completed. The U-building can safely be called the beating heart. A place where you can meet, have a good cup of coffee or an inspiring work meeting. We transformed the building into a new multifunctional complex of 13,600 m2 with offices, a hotel, restaurant, wellness, food court and 15 loft apartments.
Ensemble of old and new
In the transformation, we kept most of the original building intact. In addition, the U-building received a new extension for the loft apartments, hotel and underground parking. In the spacious atrium, old and new come together as an architectural ensemble under one roof.
Reuse of cultural heritage
The U Building exudes new allure thanks to the "refresh" with the robust sustainable shell. In the building ensemble, the new hotel building has been carefully fitted in with an eye for the specific industrial architecture of the existing complex. KVL is known as one of the most interesting historical factory complexes in the Netherlands. This old glory and rich history meets you everywhere in the building: from the old red brick walls and new atrium walls with leather covering to the new slatted facade with subtle historical images. Like imagining yourself in days gone by.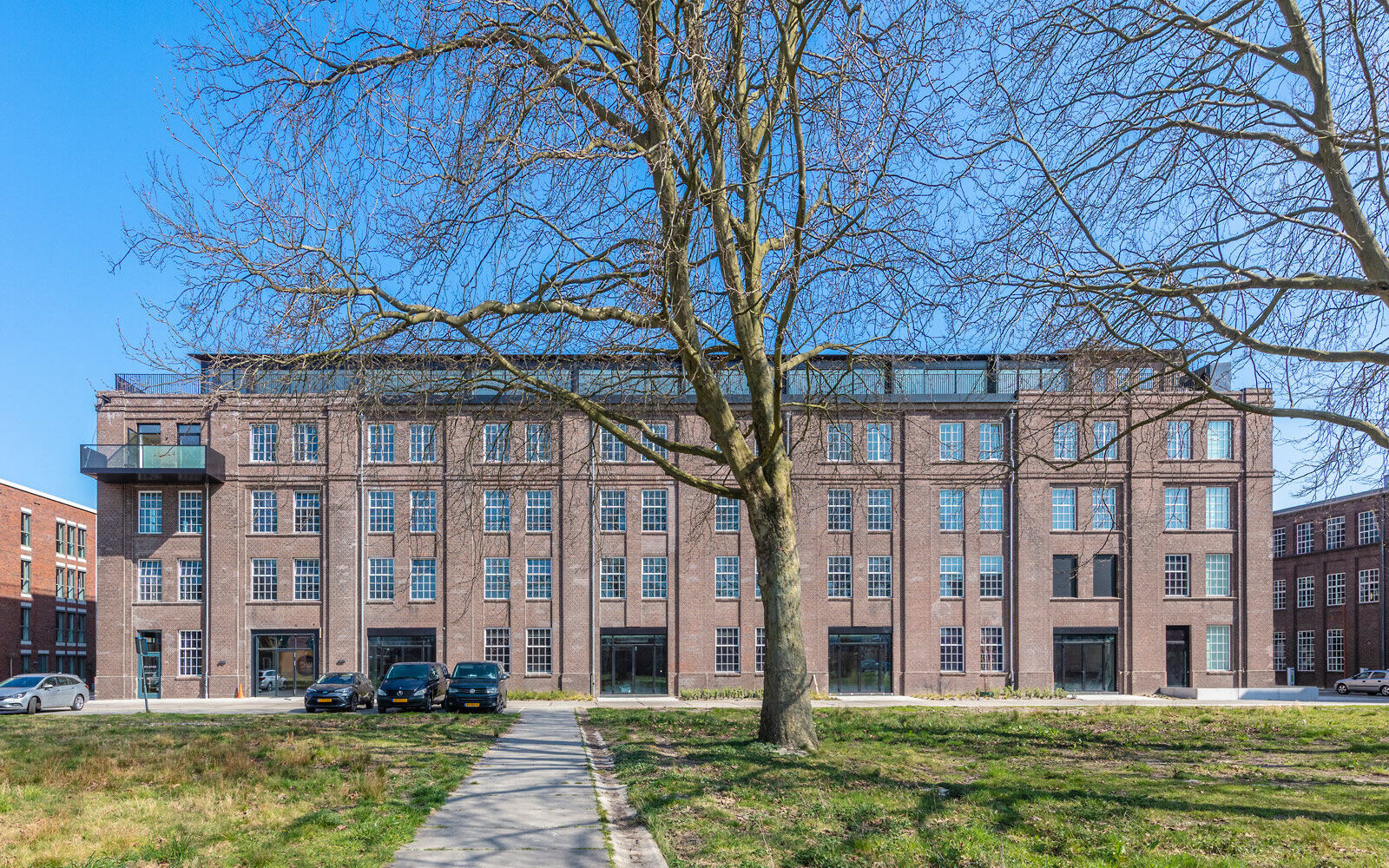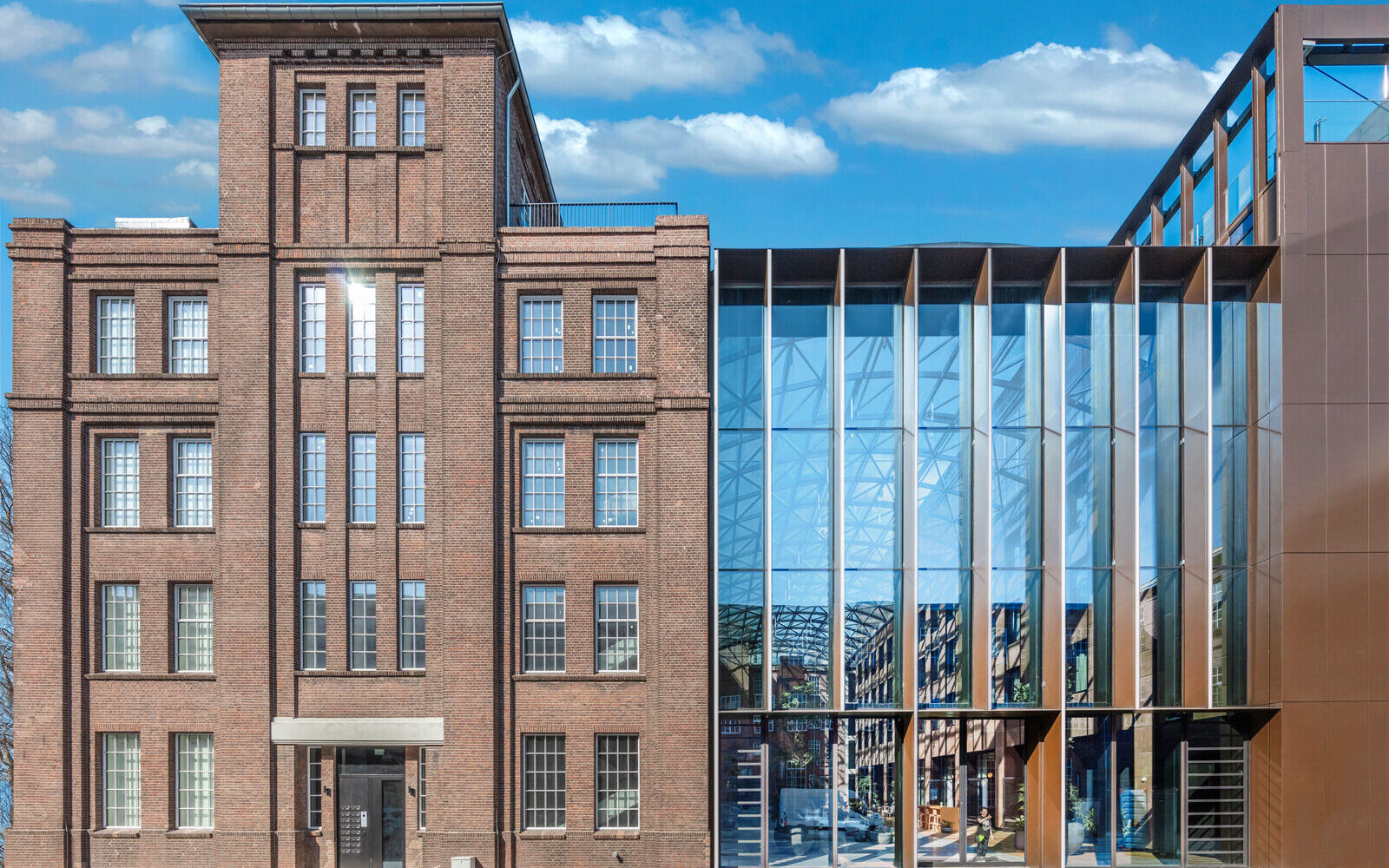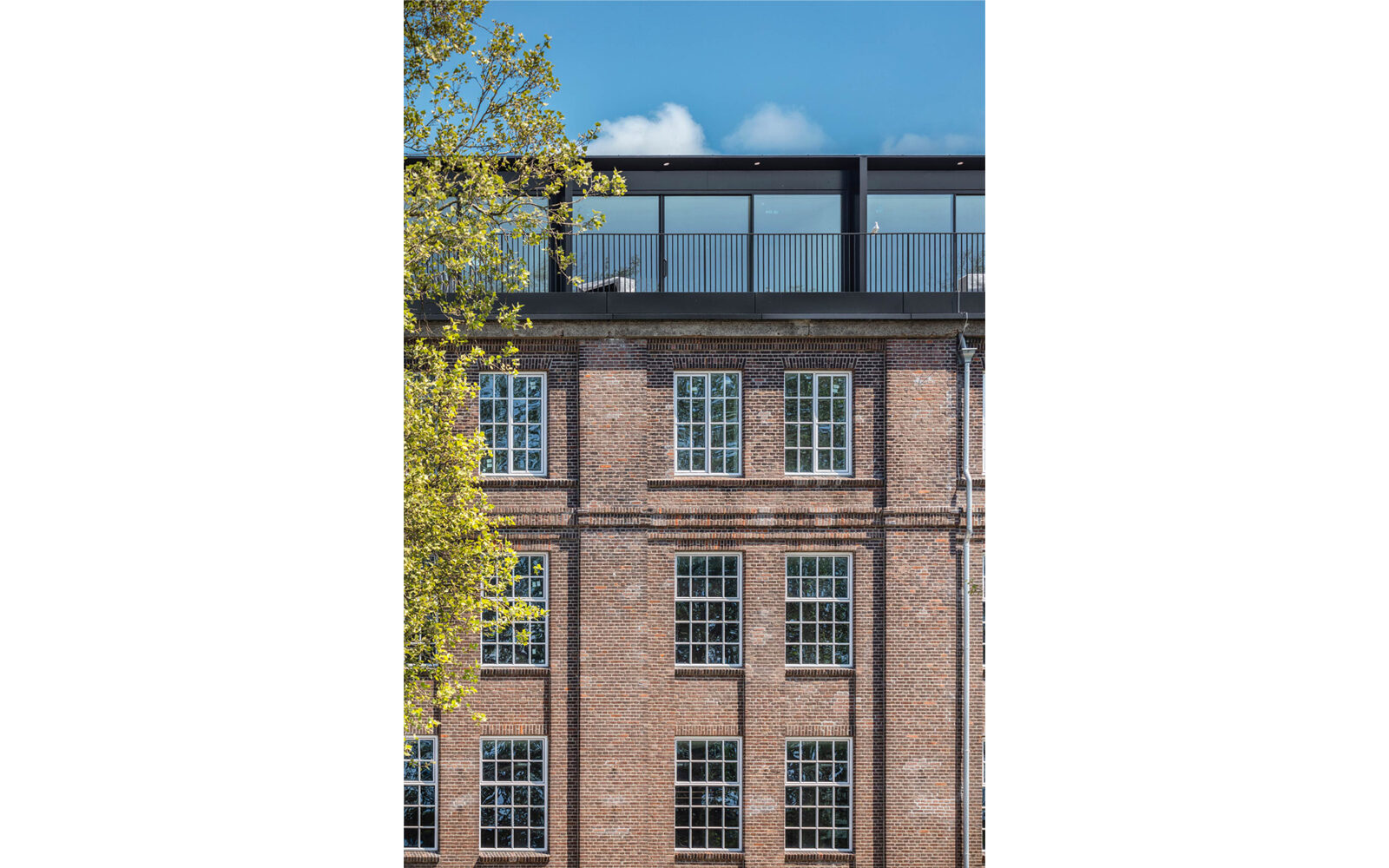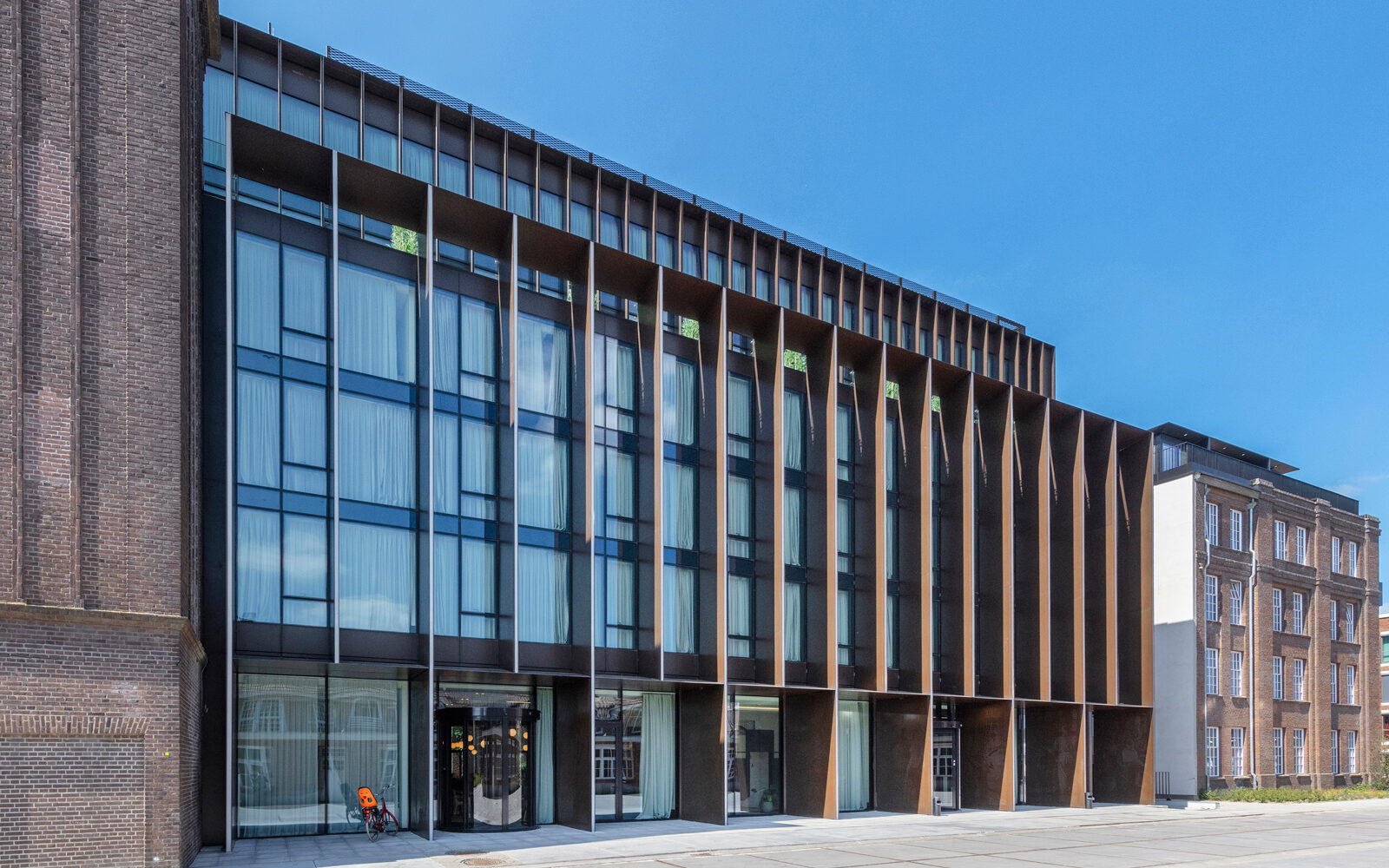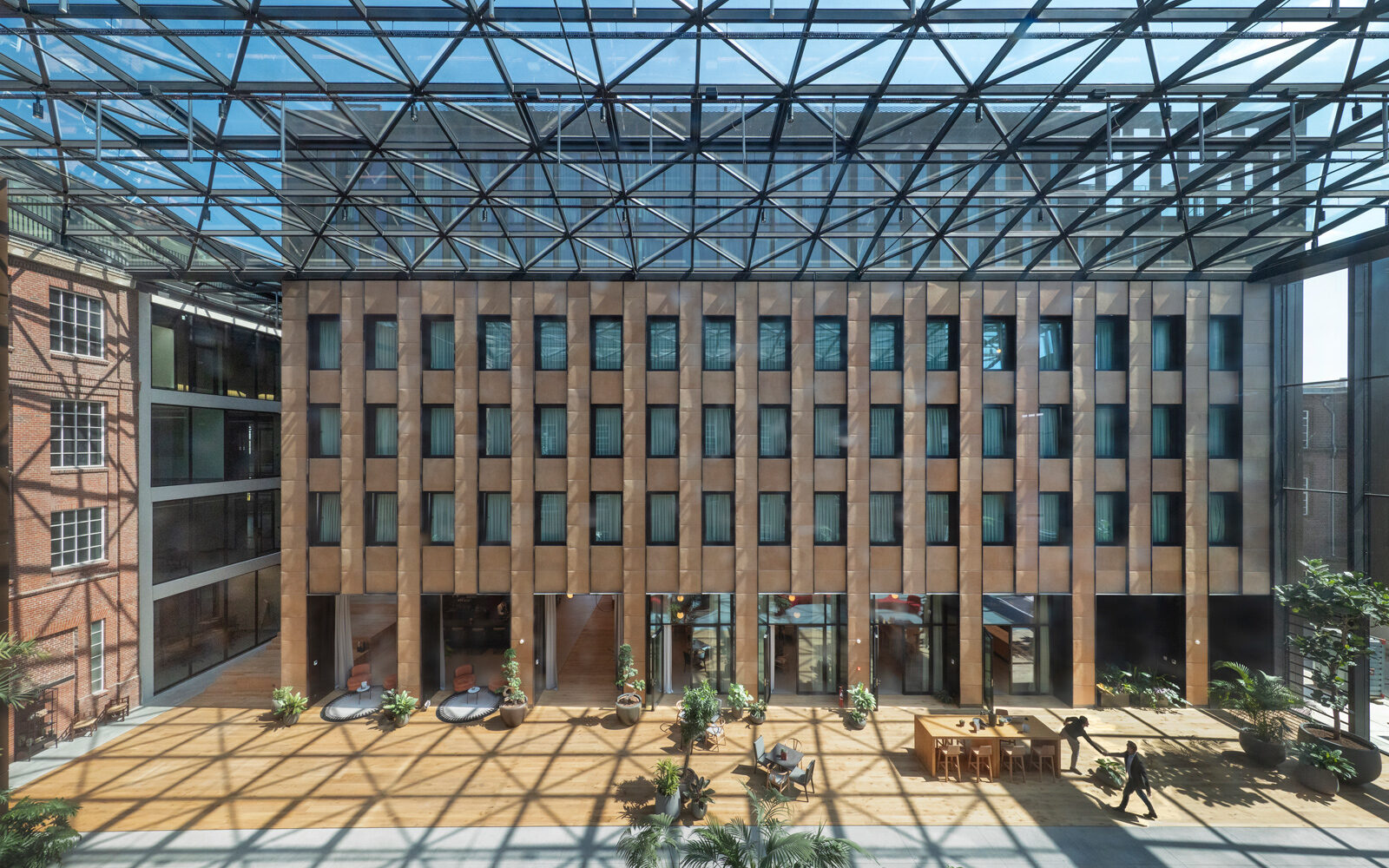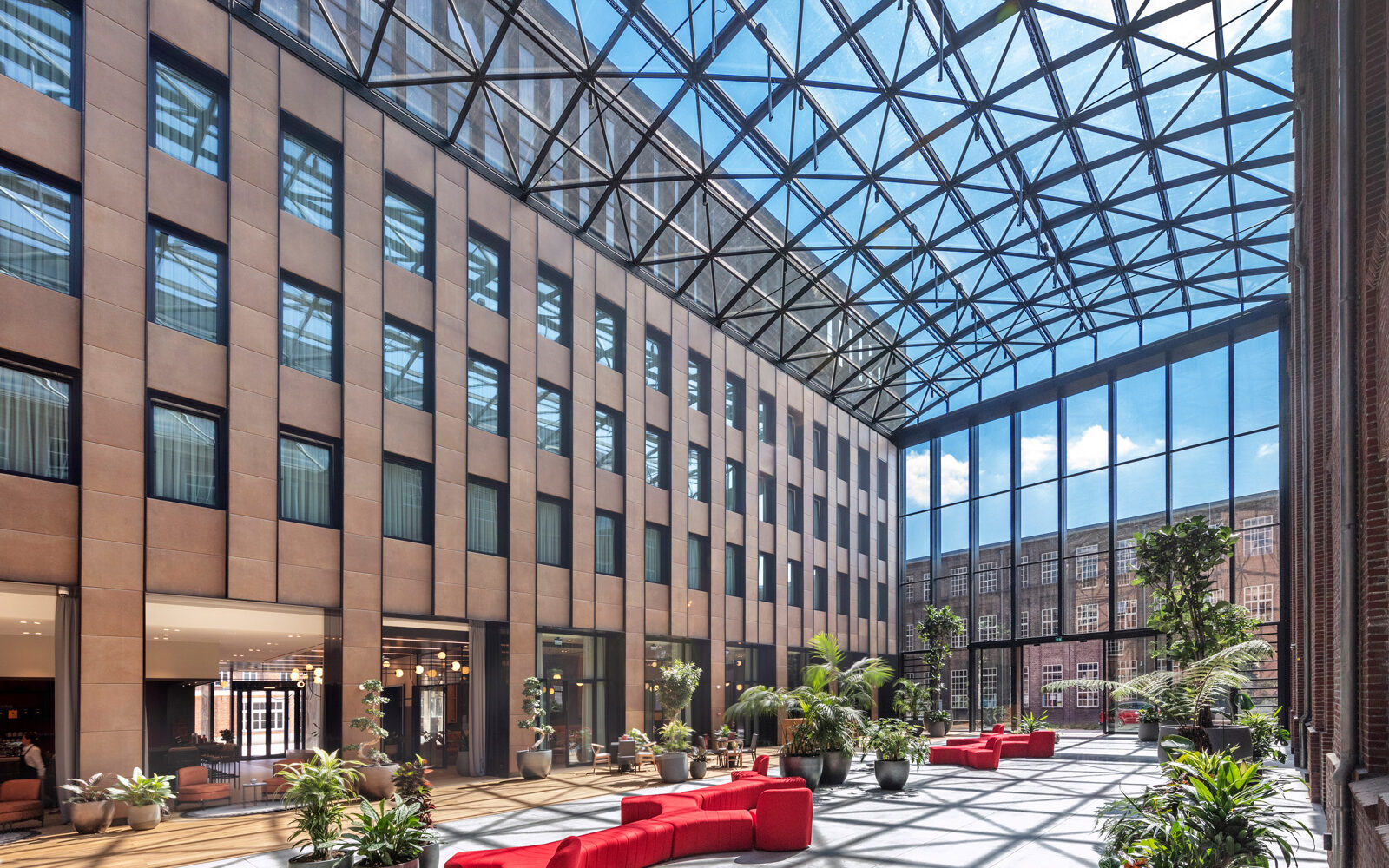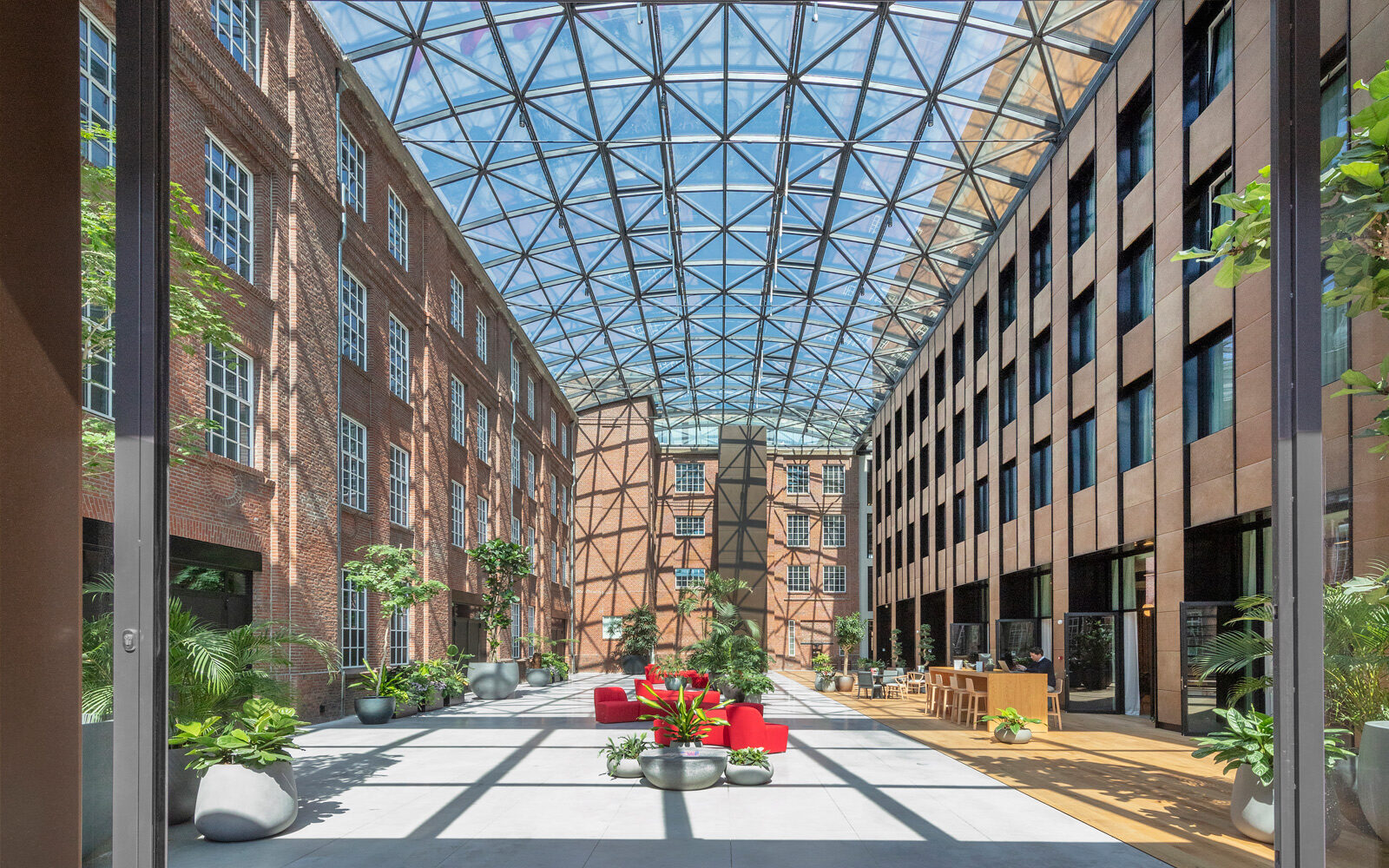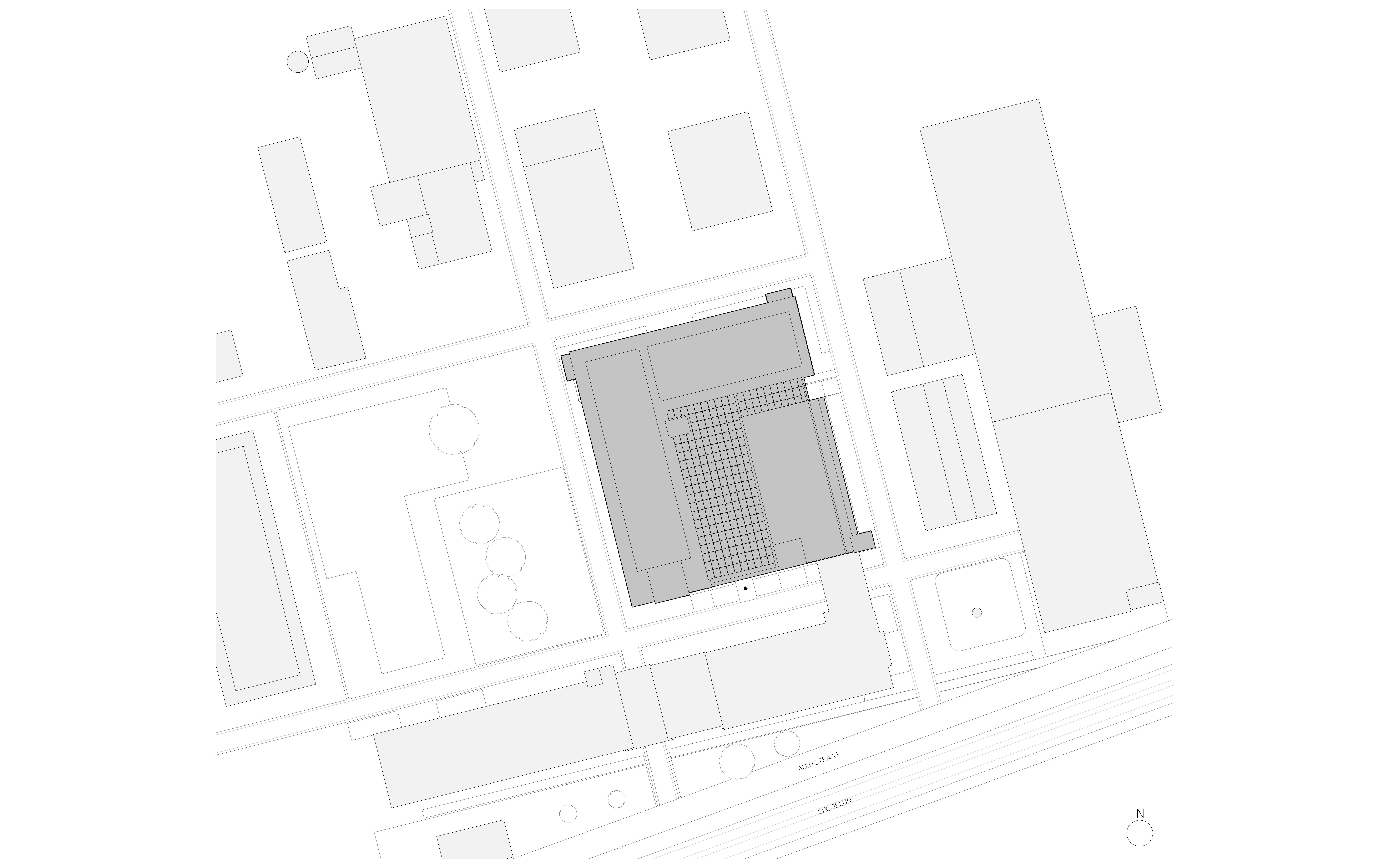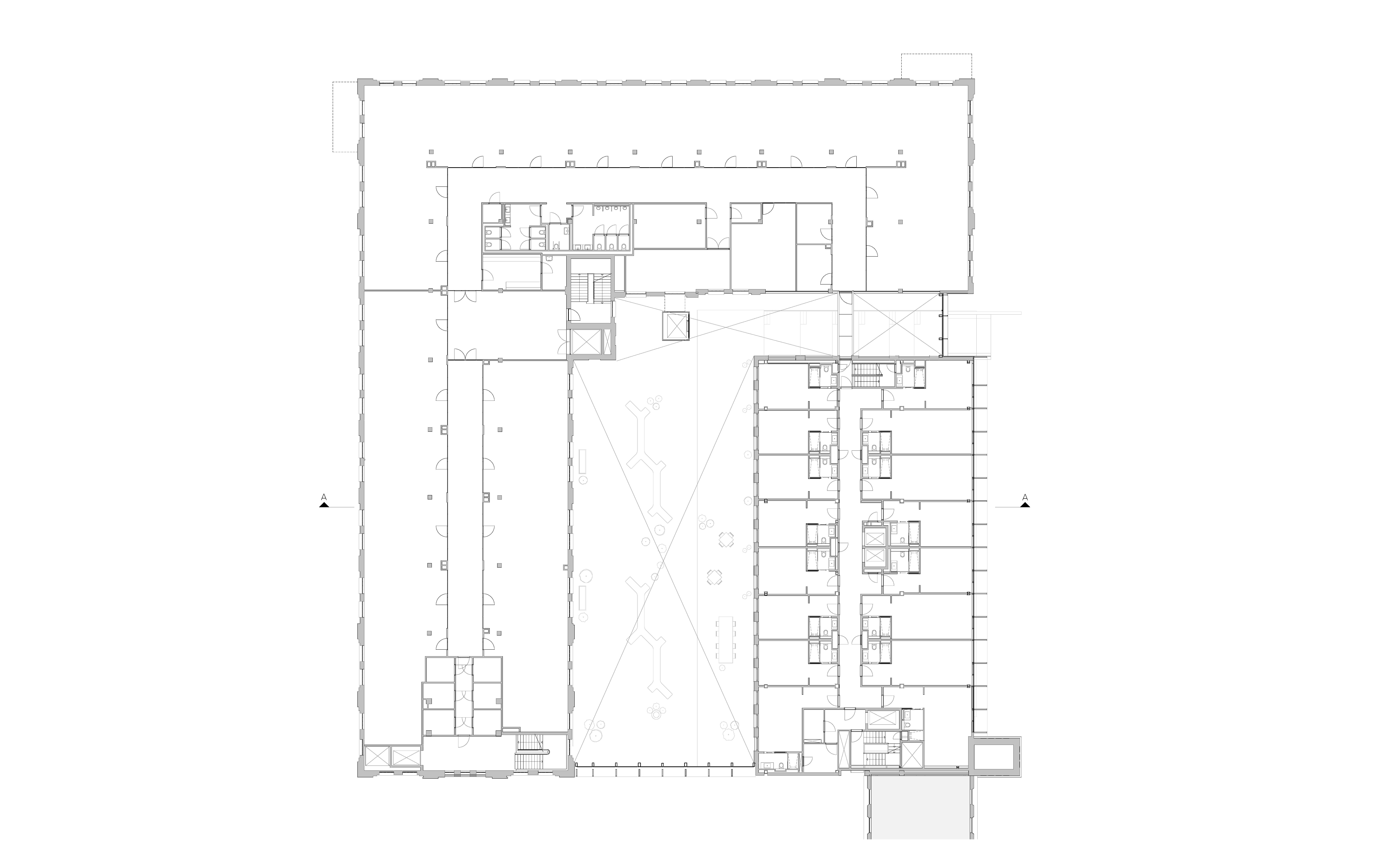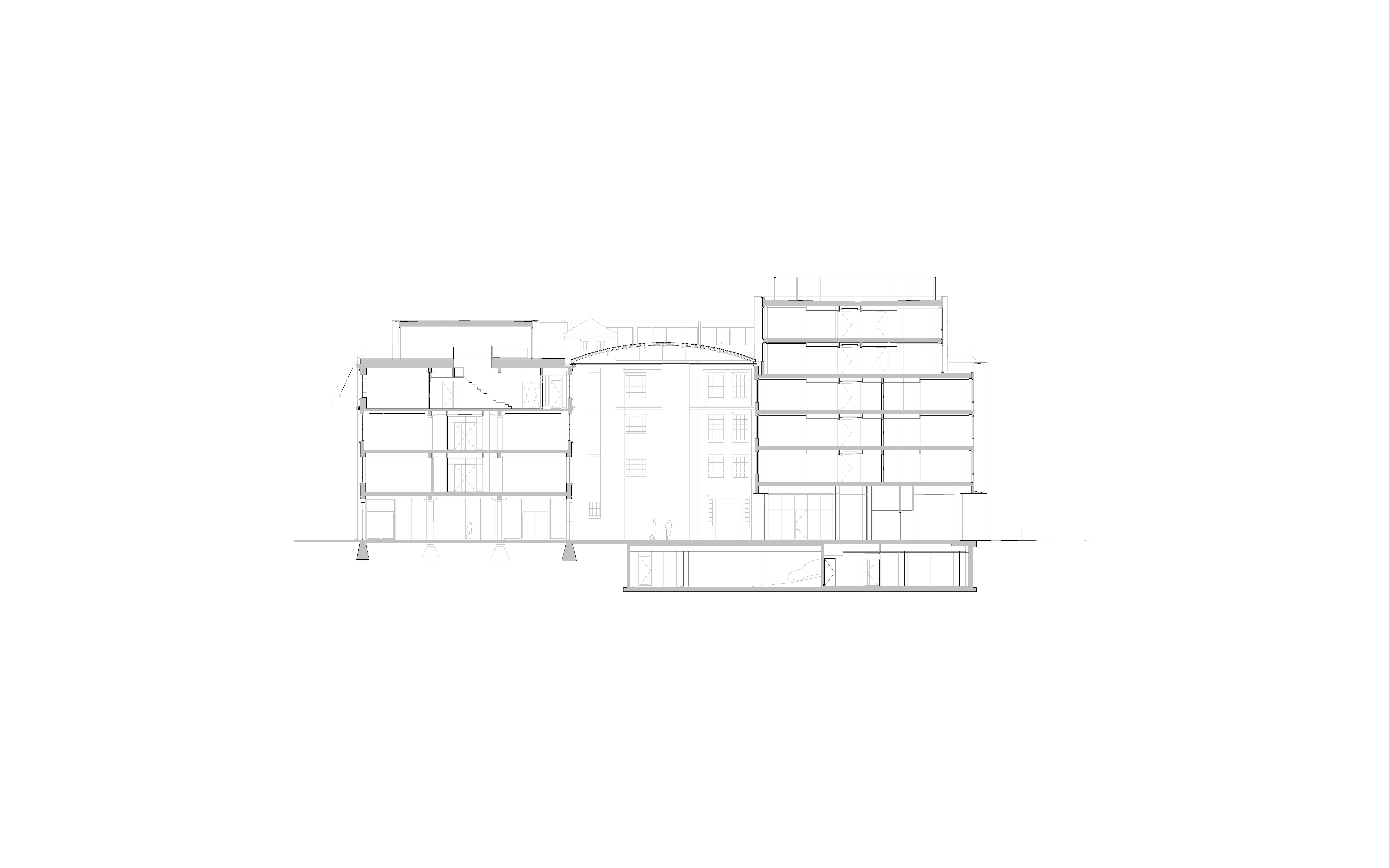 Project

U-gebouw KVL

Location

Oisterwijck, Nederland

Client

Polimeks

Gross floor area

13600 m²

Start design

2018

Completion

2022

Architect

ir. Aldo Vos, Ir. Ruud van Ginneken

Projectcoördinator

Ir. Inge van Zuijlen

Technical design

Ing. Guido Hartman, Bouke den Ouden Ir. Marc den Heijer

Interior designer

Ir. Tessa Barendrecht (with exception of the hotel interior)

Description

Transformatie van U-gebouw naar een multifunctioneel gebouw op terrein van voormalige Koninklijk Verenigde Lederfabriek.

in cooperation with

Polimeks (opdrachtgever), Huygen (installaties en bouwfysica) en Tielemans (constructie)
We are happy to tell you more.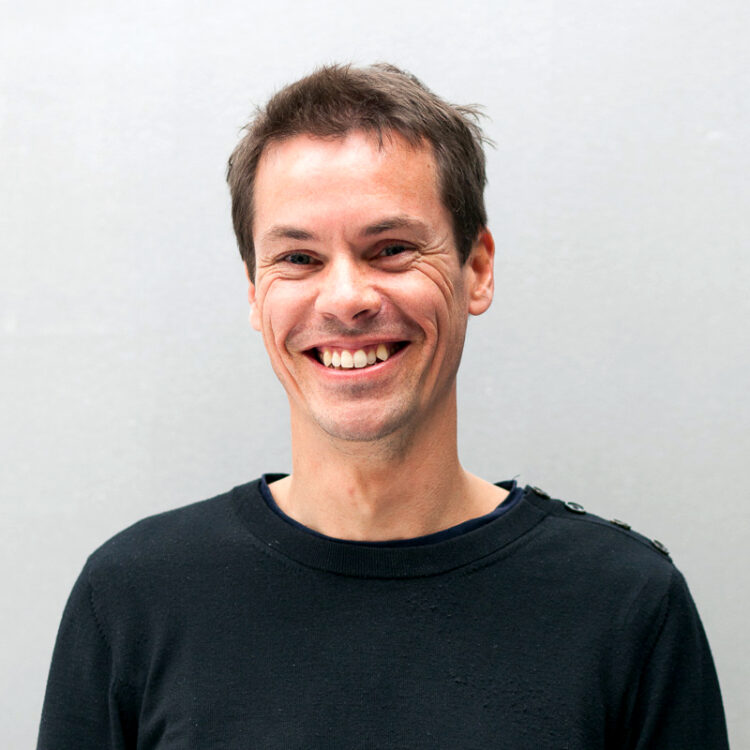 ir. Aldo Vos
Architect director