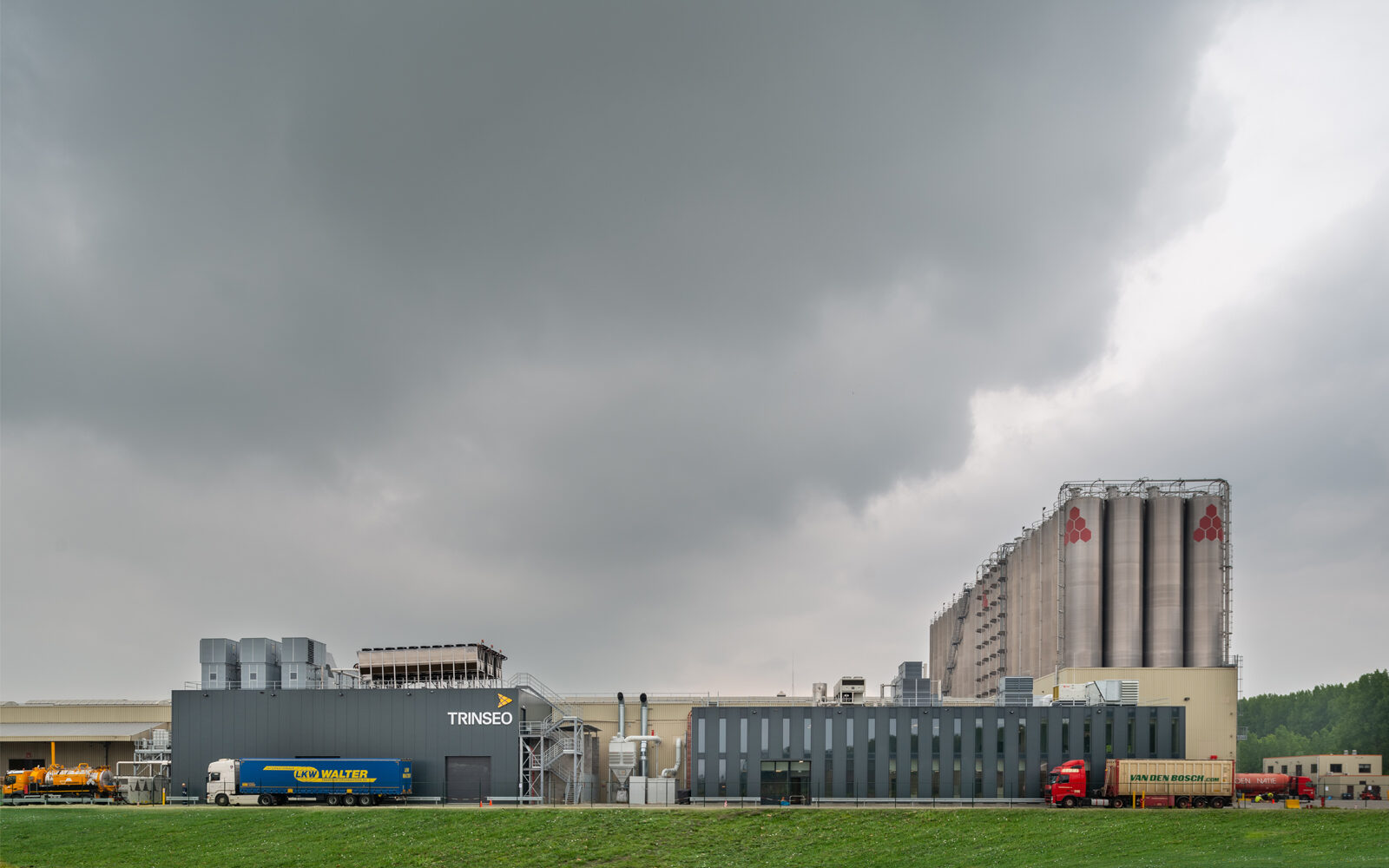 Trinseo Compounding
Terneuzen, The Netherlands
2017-2018
Trinseo and Katoen Natie have joined together to realise a new smart production facility for plastics in an existing hall in Hoek, Terneuzen. Broekbakema has designed the extensions of this hall.
The office building is a stimulating environment with various types of office and meetings spaces, laboratories and dressing rooms. The utility building offers space to various process services. From a total engineering order, Broekbakema has been able to design and execute the compound in collaboration with Tielemans, Huygen and Multical. Broekbakema has also been responsible for the aesthetic guidance and design and execution of the interior, which has a surprising homely and green character. This allows the interior of the new compound to fit seamlessly with Broekbakema's earlier Trinseo Headquarters.
During an early stage it became apparent that on top and around the structure a large number of process services would be placed. This led to the choice of keeping the building volumes sober and abstract in order to give the facades a calm appearance. The 24-hour company canteen has become an attractive space with kitchen, blackboard wall, picknick tables, plants and room divider with seating and an aquarium. The laboratories on the ground floor on the other hand are used to monitor and conduct research on production results in perfectly-controlled environments.
The office floor contains a multifunctional zone where all forms of informal meetings are possible. An additional closed area with work desks on the other hand provide for calm and concentration. The informal zone is connected to the ground floor through a gallery with a live green wall. In the meanwhile, one of the meetings rooms on the office floor cantilevers into the production hall allowing for a 180-degree panoramic view of the advanced production processes.
The final result however is an oasis: amidst a very industrial area users are surprised by a representative office building with an inspiring green and homely interior.
Architects:
Ir. Aldo Vos
Ir. Ruud van Ginneken (project architect)
Interior Architect:
Ir. Tessa Barendrecht
Technical Designer:
Bouke den Ouden
Marc den Heijer
Click here to know more on our expertise in research buildings.