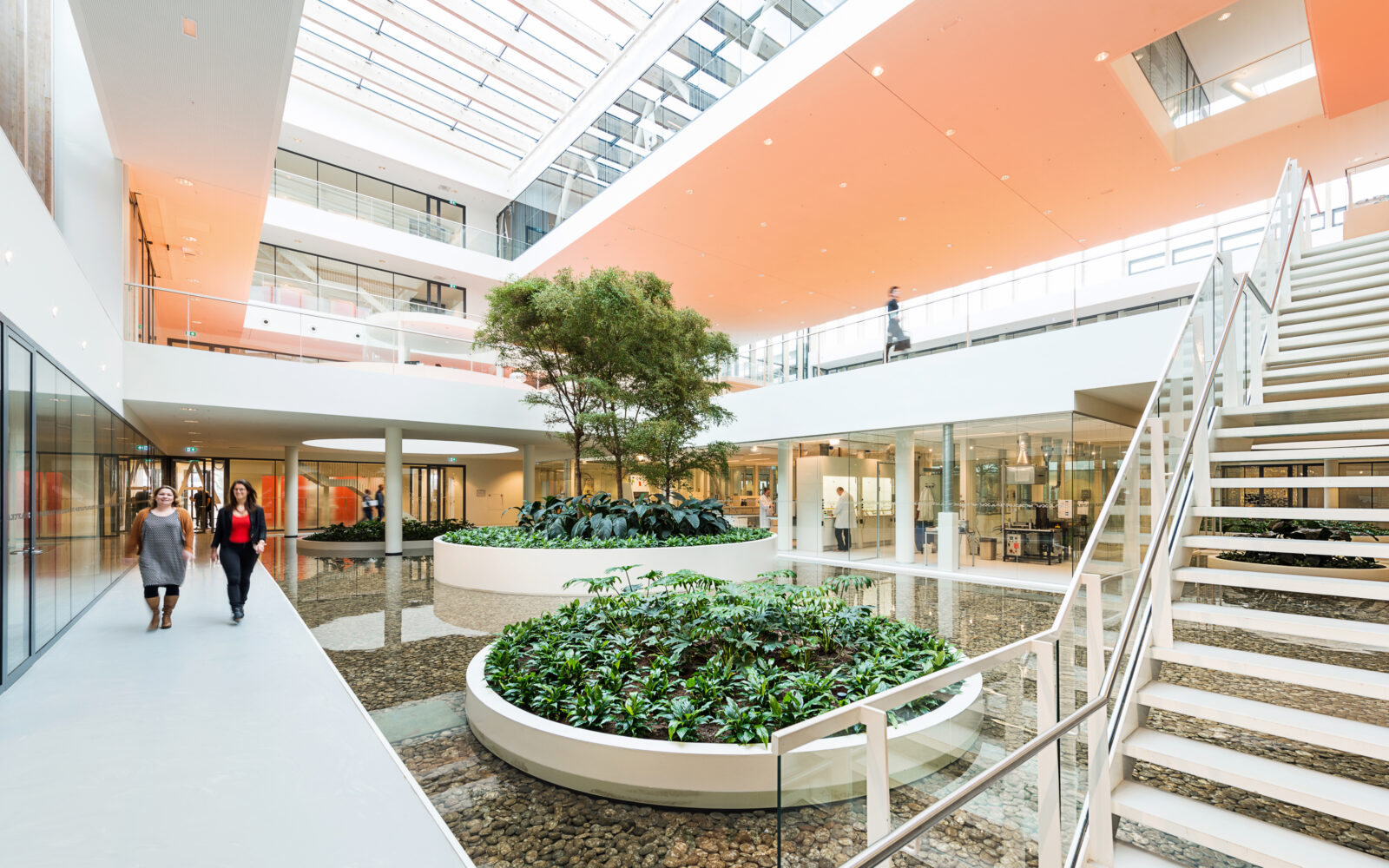 Why meeting spaces in R&D buildings deliver more than you think
Impact on technological innovation
Work with research equipment requires a lot of concentration from employees. Researchers in clean rooms and laboratories therefore like to work undisturbed on R&D research and the development of technological innovations. As a result, they are unlikely to take a break with other colleagues. Even though a working day consists of logical moments to do so.  
An example of such a moment is the waiting time during research activities. Often it takes a while before the outcome of a test is ready. Employees often use that time to make reports at their computer screens. That seems efficient. But meetings with colleagues during this time can also contribute to employee performance. Often more than you think. We know this from our experience with R&D projects, such as the development of laboratories and clean rooms. The building must then meet a number of conditions.
How informal meeting places influence employees 
More synergy
A building design can influence employee behavior and social innovation. This happens at an unconscious level. Meeting places play an important role in this, also within laboratories and clean rooms. Behavioral psychology has a specific term for this; 'nudging'.
The chance of spontaneous contacts between employees increases thanks to these meeting places. Informal encounters are good for knowledge exchange, synergy and the well-being of employees. Investing in new ways of meeting also strengthens multidisciplinary cooperation between employees and departments.  
More technological innovation 
Informal meeting moments can lead to technological innovations. This happened to two American researchers (Dr. Weissman and Dr. Kariko) from a Pennsylvania-based knowledge institute. During a conversation at a copier, an informal exchange of mRNA research knowledge occurred. The companies Moderna and Pfizer- BioNTech came across this scientific research. This provided a breakthrough in the search for the covid vaccine.
Preconditions for soft building performance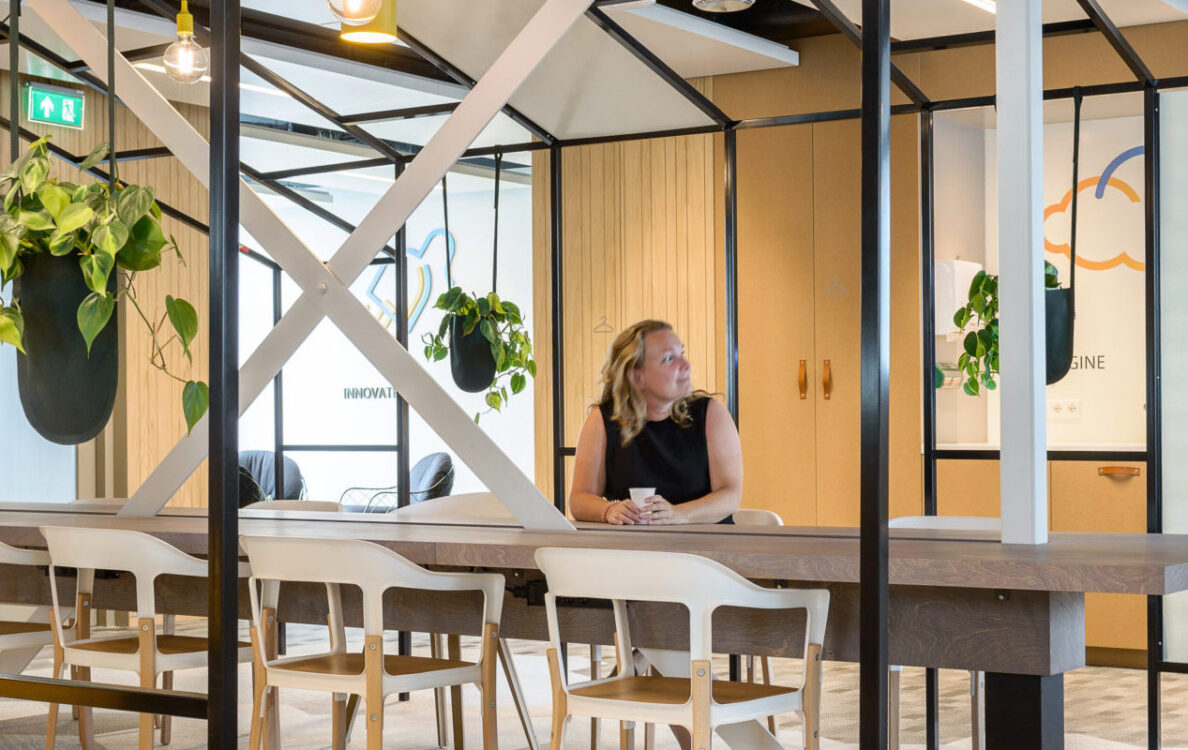 Creating space
Building performance is often centered on efficient research and production processes. We see that some R&D environments give less consideration to additional spaces for informal and spontaneous meeting. The assumption is that those spaces can distract employees from their work. While new organizational forms with informal meeting spaces actually contribute to optimal employee performance.
Choosing strategic locations
The spatial positioning of meeting places is important for effective building design. They should preferably be located centrally and strategically in the building. This can be in the heart of the R&D building or between two floors (connecting zones). 
Keep walking distances short
The best option for meeting areas is along the walking route from a lab or clean room to the workstations with desk screens. Other places are also possible. As long as the walking distances remain short. That encourages employees to get moving. We apply this approach in buildings as standard, including ASML and Wacker.
Inviting atmosphere
Often the coffee machine in the department is the most important place for a break. The chance of meeting colleagues from other departments then remains low. Such a place is usually not very inviting either. That's why it's important to create new ways of meeting each other with separate areas, such as a work café with a coffee corner and attractive seating. This creates a living room atmosphere. Such a work environment also fits in well with new organizational forms for research and development. It stimulates and inspires employees to seek each other out, as demonstrated by the SABIC Technology Center.
The importance of integral design
Soft and hard aspects
When designing, it is important to consider all aspects of research and development. The hard aspects in R&D projects consist of the research and production processes. The soft aspects take care of an inspiring work environment and the health or well-being of employees. Together they ensure a future-proof building. This has an additional benefit. This work environment is attractive to 'young professionals'. This can stimulate the recruitment of young talent or other new employees. 
Methodology for integral design 
At the start of the design it is good to make an inventory of all the hard and soft building services. Broekbakema uses its own methodology in R&D projects. In the design phase, the method ensures a balance between four building functions. In the Program of Requirements this leads to a distinction between:
Research spaces, such as labs or cleanrooms

Workstations with desks

Meeting rooms

Spaces and places for informal meetings
The methodology also leads to an inventory of the wishes and experiences of managers, employees or other users of the building. This ensures maximum return on investment in research and development of new technology in the future.
We are happy to tell you more.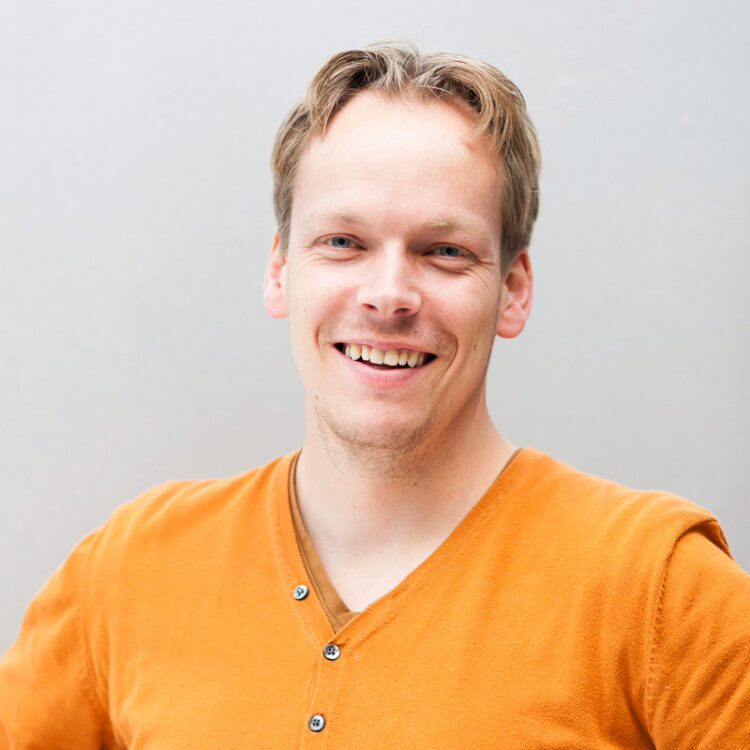 ir. Renze Evenhuis
Architect director
Related expertises
We are proud of the fact that our clients identify themselves with our architecture and working methods. Our portfolio consists of exciting projects: from small redesigns to complex new buildings and complete master plans. We are known for designing high standard environments for education and research and for transforming monuments; for our involved collaboration and our self-evident use of sustainability measures in our designs and for our extensive experience with an integral collaboration process.