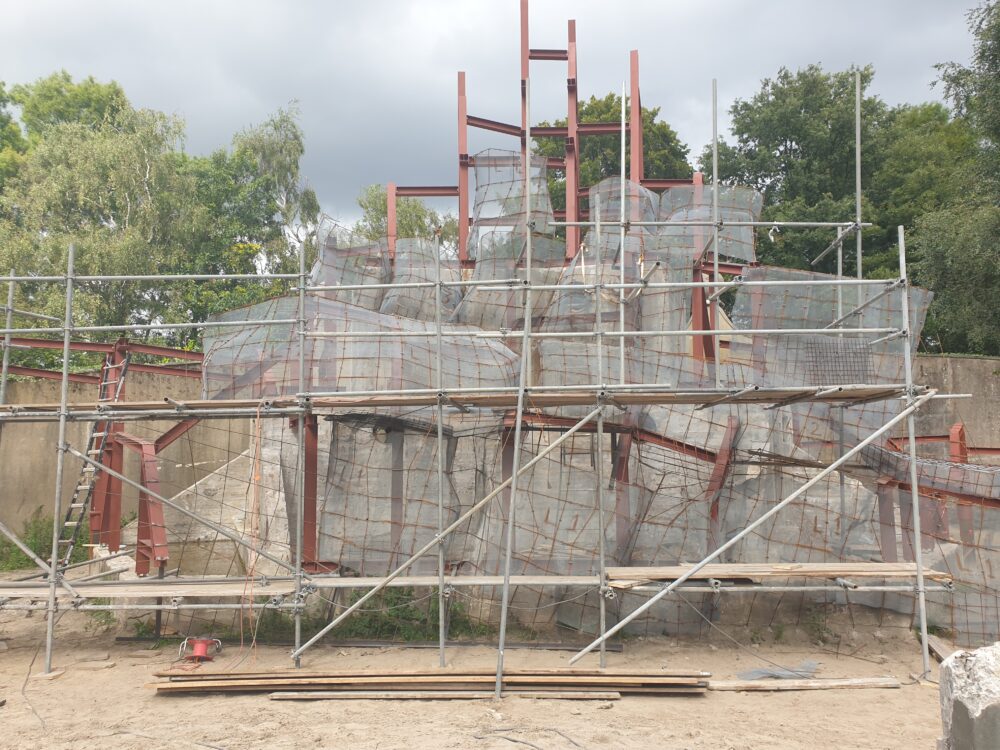 Once again we are working on a special project for our client, the Rotterdam Zoo. After the flamingo enclosure, this time it is the turn of the Mountain Animal Rock. A new rock will take its place. The house under the old rock will remain intact. That is because it is a national monument.
The rock was designed by Sybold van Ravesteyn and built in 1941. Soon the new iconic rock will be the centerpiece of the Himalayan region. From next year, the enclosure will house the small pandas of Blijdorp Zoo.
The old rock has been demolished. In that place there is now a steel framework for the construction of the new rock. The new contours are already quite visible.
By the end of the year everything will be ready for the start of the actual restoration work. Preparations for this are in full swing, including the production of old ceramic tiles.
We will keep you posted on this special transformation. In the meantime, read more about our expertise in the field of transformations here.