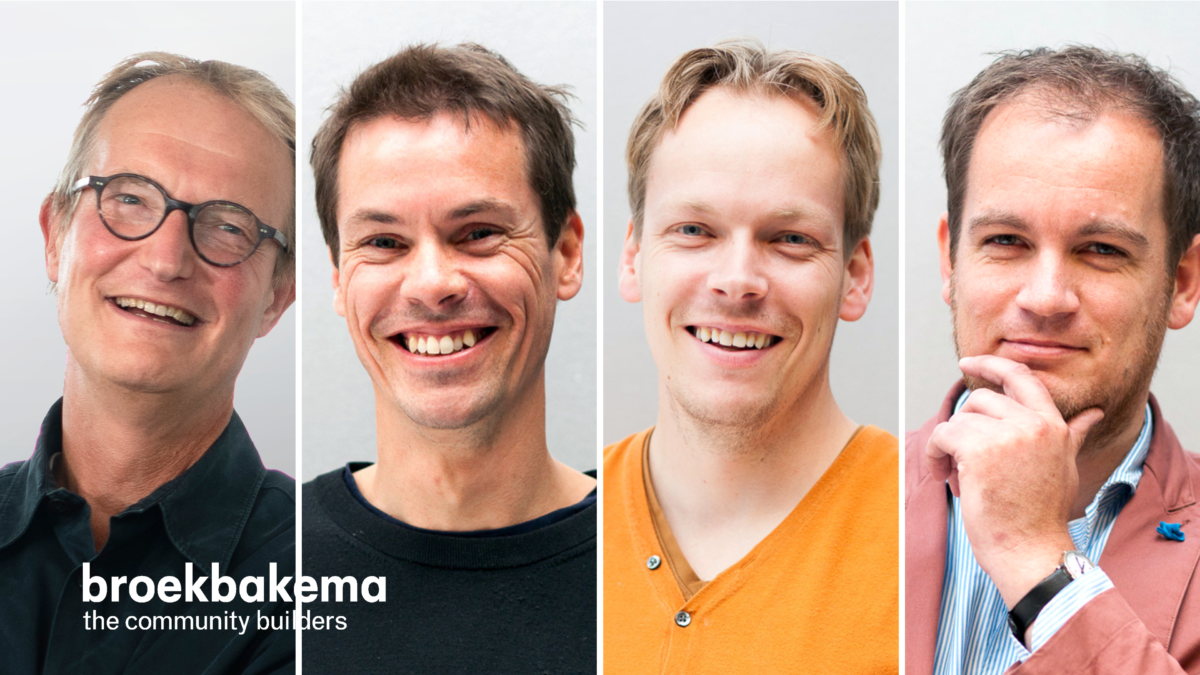 As of January, Marius Voets and Renze Evenhuis are co-owners, and thus partners, of Broekbakema. They were already associate partners and are now officially at the helm of our firm with Aldo Vos and Erik van Eck. The new management team is full of energy and ambition. Broekakema wants to be a leader in the circular design of healthy work environments. We congratulate Marius and Renze and wish them every success!
Future for Broekbakema
Erik and Aldo are happy with the new board partners. This reinforcement is important for the future-proofing of the company. With our firm's long history, Erik experiences it as a matter of stewardship: 'Our company has existed for more than a hundred years thanks to good stewardship by our predecessors. With such a reputation, you naturally think carefully about the future in turn. And who will take over from you. Renze and Marius are the partners of choice for us. We look forward to expanding Broekbakema together and taking it further into the future.
Leading with circularity
What actually drives our new partners personally? Both are committed to circularity. Drastically less waste is unfortunately not yet a standard in construction. When asked, Renze and Marius cite the development of work environments. 'I still see the misunderstanding in the world of R&D that circular construction is an extra cost item, when in fact you can save a lot,' says Renze. Marius also knows that there is still much to be gained: 'Material from buildings is often perfectly reusable. I regularly notice that opportunities for reuse in transformations of existing and historical buildings are missed. Demolition or throwing away is often the reflex, a shame, isn't it?
Community spirit
Leading in circularity is not a goal in itself. Broekbakema is pursuing a greater goal, Aldo adds: 'Look, you just have to do circularity. In other words, roll up your sleeves and make the most of it for a sustainable and healthy living environment. We also make impact in other ways. For us, at the bottom line, it's about the well-being of people and that of the community. That sense of community and community building with buildings is very much in our agency DNA. From the Van Nelle Factory in the early days of Broekbakema to the buildings and healthy working environments in our current oeuvre, such as those of ABN AMRO, DSM or Canon'.
Read more about our vision here. Or are you curious to see results? Check out our projects here.
Photo: The new management team, from left to right: Erik van Eck, Aldo Vos, Renze Evenhuis and Marius Voets.