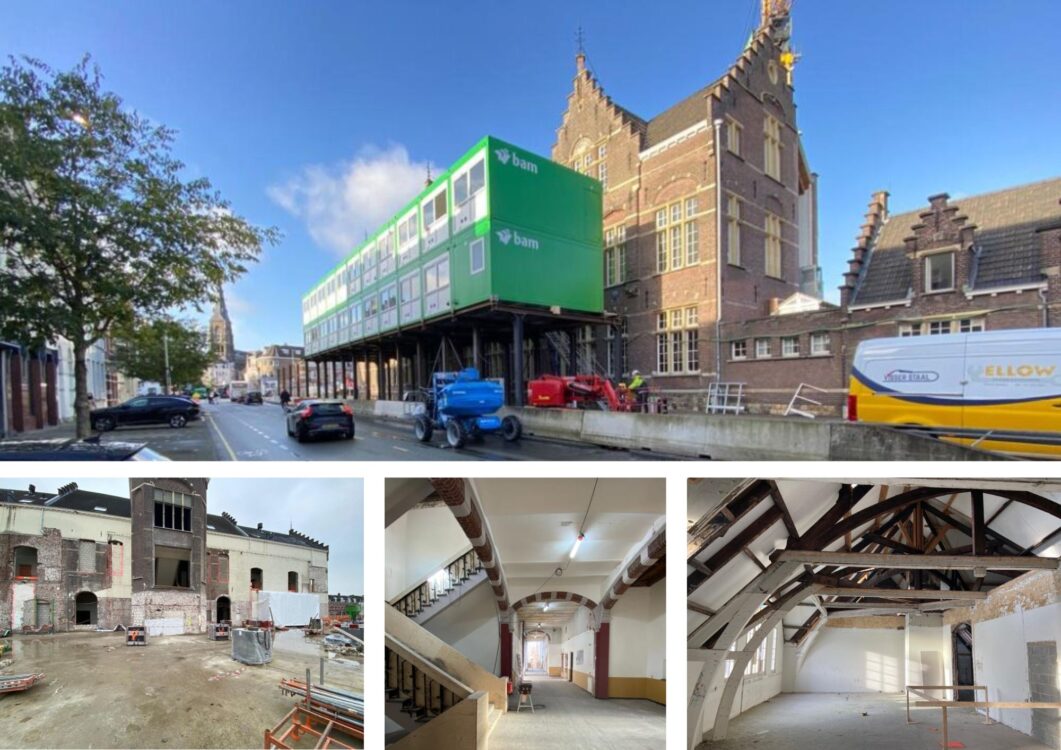 Behind a historic facade in the heart of Maastricht, a true transformation is taking place: the monumental vocational school is getting a new future as DSM headquarters. Last week, architect-director Erik van Eck visited the construction site, which yielded beautiful pictures of exposed structures. Or in Erik's words, "The soul of the building is now clearly visible.
Construction is progressing steadily thanks to the efforts of all building partners. Therefore, it will soon be time for the next phase: construction. We are really looking forward to that, because then we will see the new headquarters for the international DSM community really take shape.
We designed a sustainable building for DSM where historical and new elements reinforce each other. Read more here.
Want to know more about this project or about transforming buildings? Erik van Eck will be happy to help you.
This design is realized with clients and partners: EDGE and 3W real estate, BAM Bouw en Techniek – Integrale Projecten Zuid, EQUANS, ABT, Huygen, BBN, DGMR, Fokema & partners and many others.