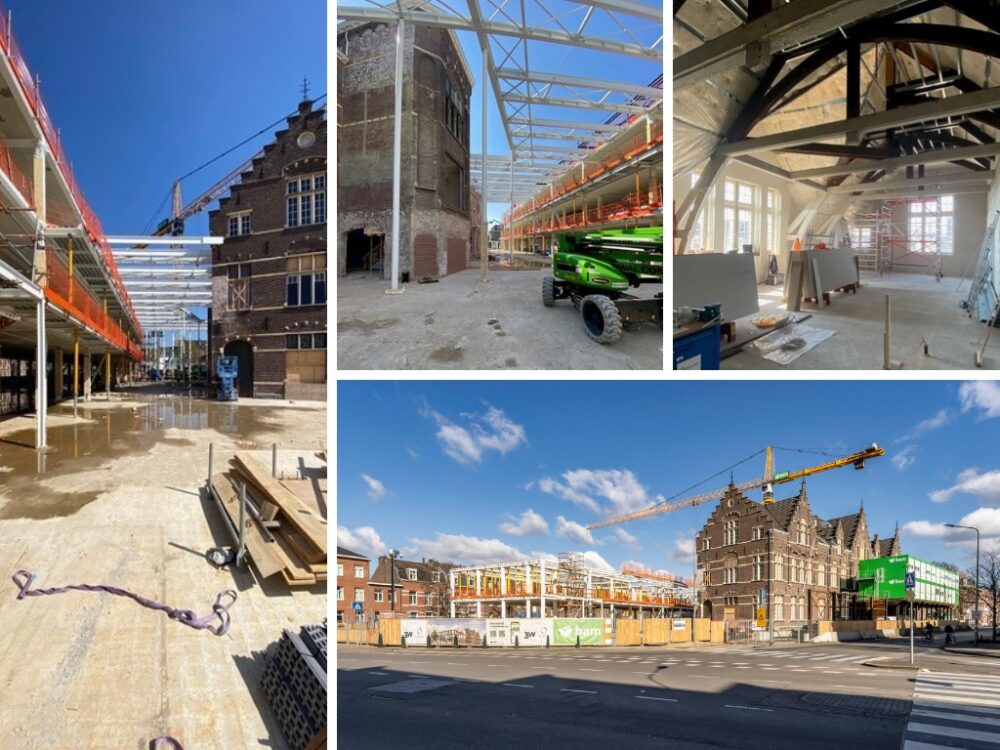 We regularly visit the construction site of the DSM headquarters in Maastricht. The construction progress is now clearly visible. 'Fantastic to experience how the plans for DSM's new headquarters in Maastricht are now becoming reality. The allure of the old craft school as a national monument is slowly taking shape again and on top of the existing parking garage the new building is rapidly springing up,' said Erik van Eck, architect of the new headquarters.
We designed a sustainable building for DSM where historical and new elements reinforce each other. Read more here.
Want to know more about this project or about transforming buildings? Ask Erik van Eck.
This design is realized with clients and partners: EDGE and 3W real estate, BAM Bouw en Techniek – Integrale Projecten Zuid, Brink | bouw, infra en vastgoed, EQUANS, ABT, Huygen, BBN, DGMR, Fokema & partners and many others.