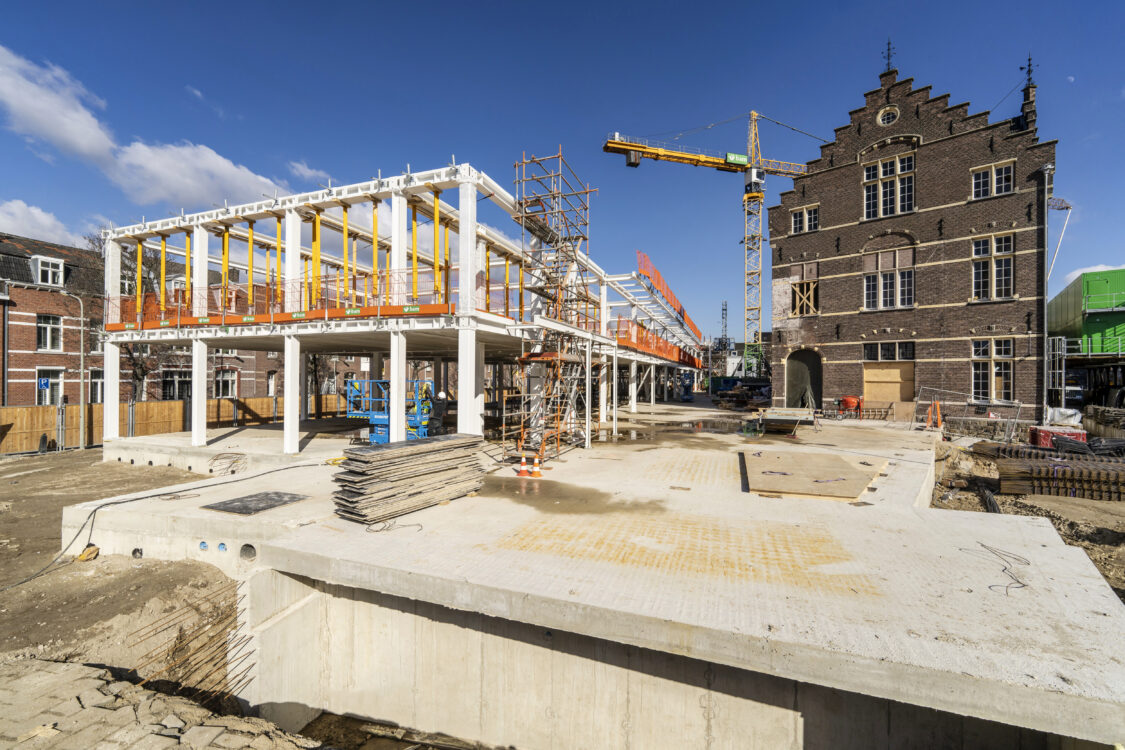 dsm-firmenich, in close collaboration with Edge and 3W real estate, is building a sustainable 'Paris Proof' headquarters in Maastricht. Obtaining the BREEAM-NL New Build 2020 'Outstanding' Design Certificate for the new building is an important milestone in these sustainable efforts, to which Broekbakema is proud to contribute.
The head office will be realised in the bustling Wyck urban district, where we are transforming a monumental craft school and former cinema into an inspiring and sustainable working environment for the dsm-firmenich community. Thanks to clever design and sophisticated construction, the office is energy-neutral. This is the first 'Outstanding' certificate according to the latest stricter version of the BREEAM-NL Guideline and is awarded to environmentally friendly buildings that promote the well-being of users. Despite the complexity and tight planning in the design phase, the certificate was achieved. A great reward for all the efforts!
The sustainable ambitions of dsm-firmenich continue unabated. Together with partners such as DGMR (BREEAM coordinating and building physics advisor), ABT (construction advisor), Huygen (installation engineering) and bbn advisors (building cost management), dsm-firmenich is now working towards the BREEAM-NL handover certificate.
Read more about this project here.
Photo: Aaron Nijs