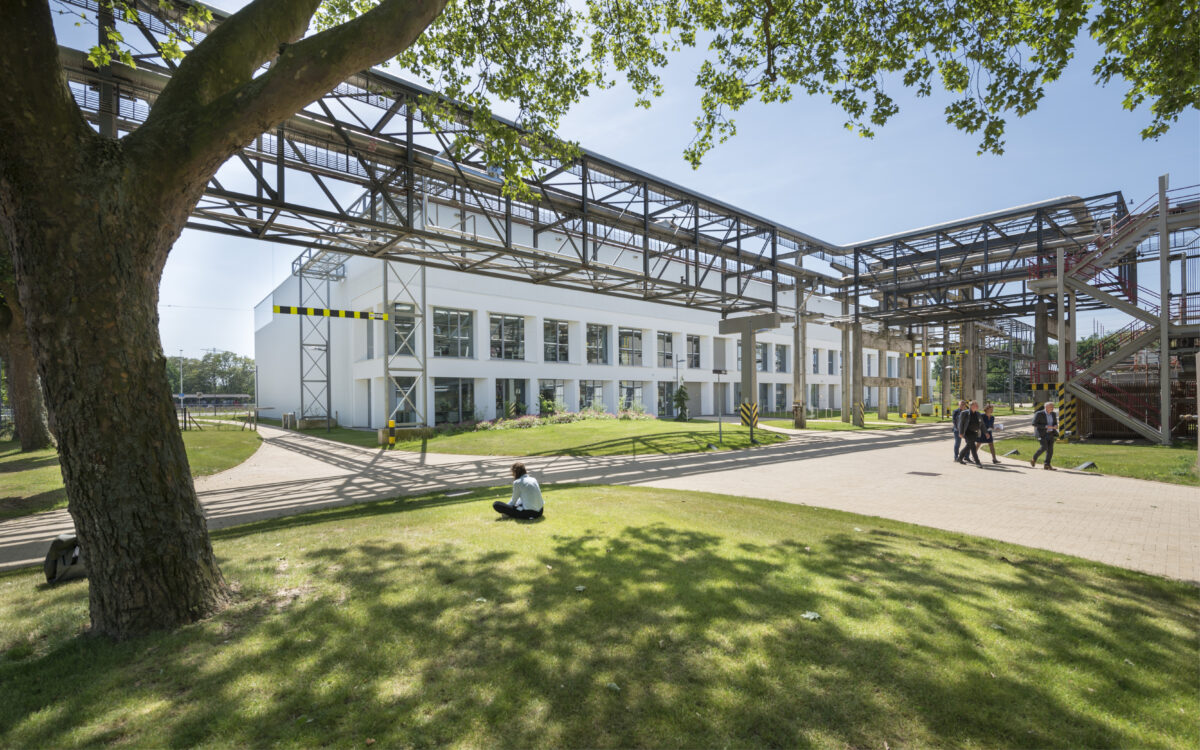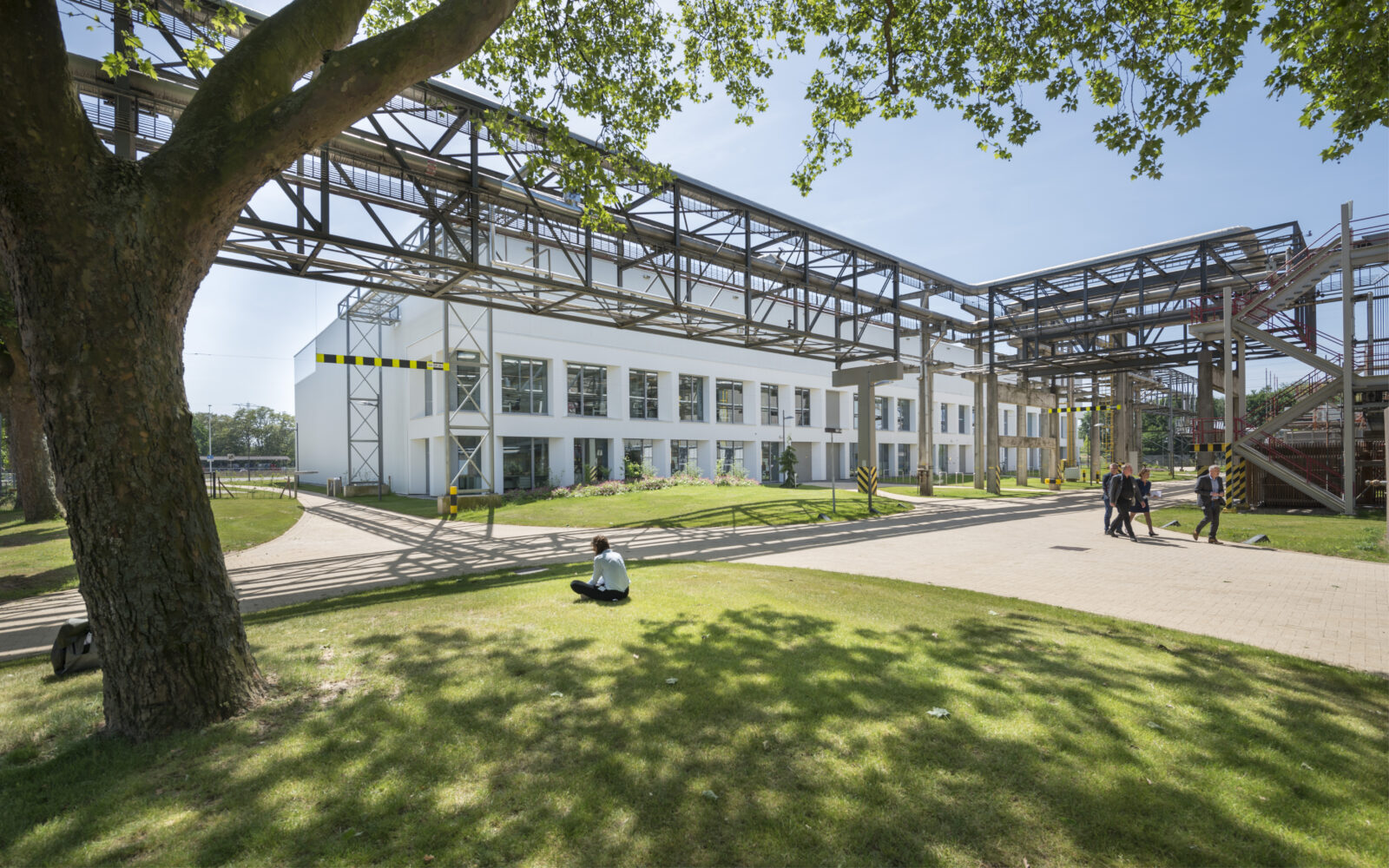 A green campus has been developed in Geleen as a stimulating work environment for innovative research, education and meetings.
Broekbakema has worked as supervisor on the design and realization of the masterplan for the Brightlands Chemelot Campus since 2005. The campus contains various companies and organizations that focus on innovative research and development of materials. More and more parts of the landscape design of Broekbakema have now been finished.
The buildings are connected through the Shared Space: paths that are used by pedestrians, cyclists and for logistics transport. The Shared Space paths vary in size and width depending on the traffic streams on it. The focus however is on slow traffic as cars are parked at the edges of the campus or in underground facilities. This way, an urban net was developed with pleasant and safe paths through green landscapes.
Broekbakema has also been responsible for the development of much of the architectural designs: examples of successfully finished projects that are now in use include the Entrance Building, the DSM Materials Center, Lanxess HQ, the Pilot Plants, the Starters Facilities and the SABIC Technology Center. The buildings are recognizable by their spacial quality and transparency, allowing for the connectedness with the green campus to be felt everywhere.
Click here to know more about our design for the Brightlands Chemelot Campus.