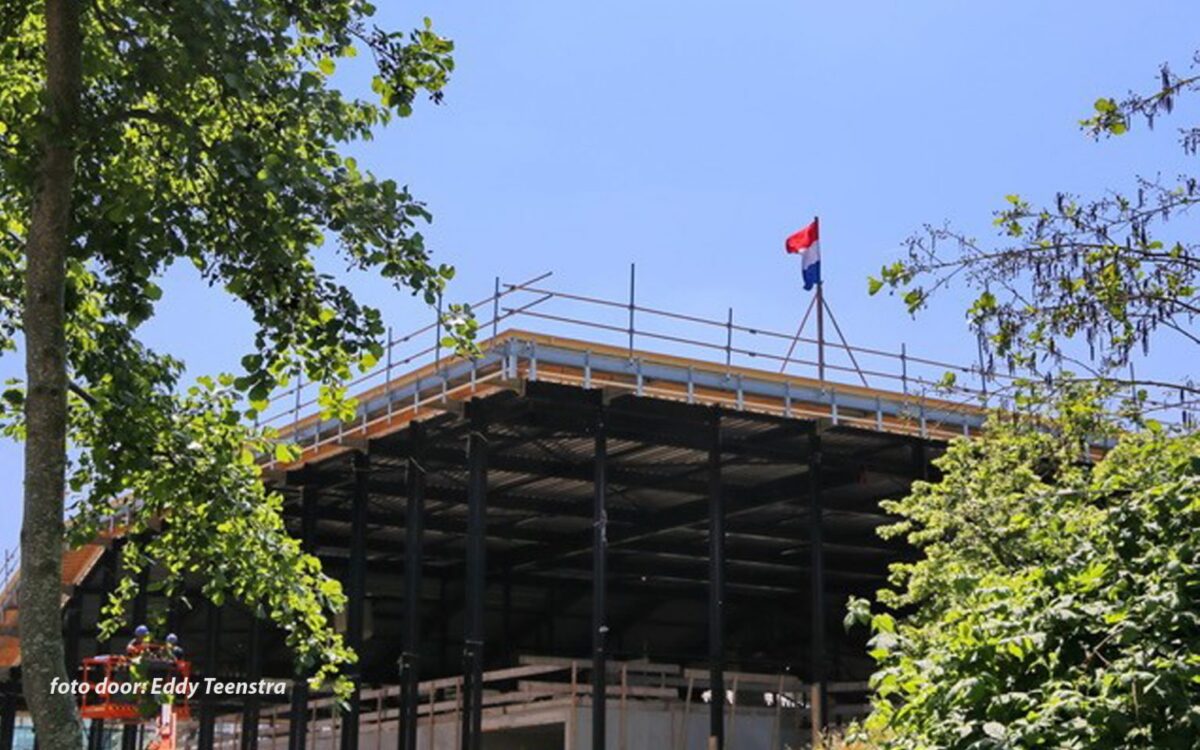 The construction of the Dialogue Centre at Wageningen University & Research is in full swing. The contours of the building are starting to make their mark. During the past weeks, the extraordinary building on the Wageningen Campus has reached its highest point.
Wageningen University & Research will use the Dialogue Centre to create cohesion between the campus-community and society. The design incorporates three timber pavilions. In the future, academic ceremonies, WUR-symposia and receptions will take place in the building.
The Dialogue Centre will be a timeless, inspiring yet modest place where the atmosphere breathes openness and togetherness. A pearl in the green where one can feel the connection with the surroundings. The building will open next year.
Read more about this project on our project page.
Or read about the Dialogue Centre on the website of Wageningen University & Research.