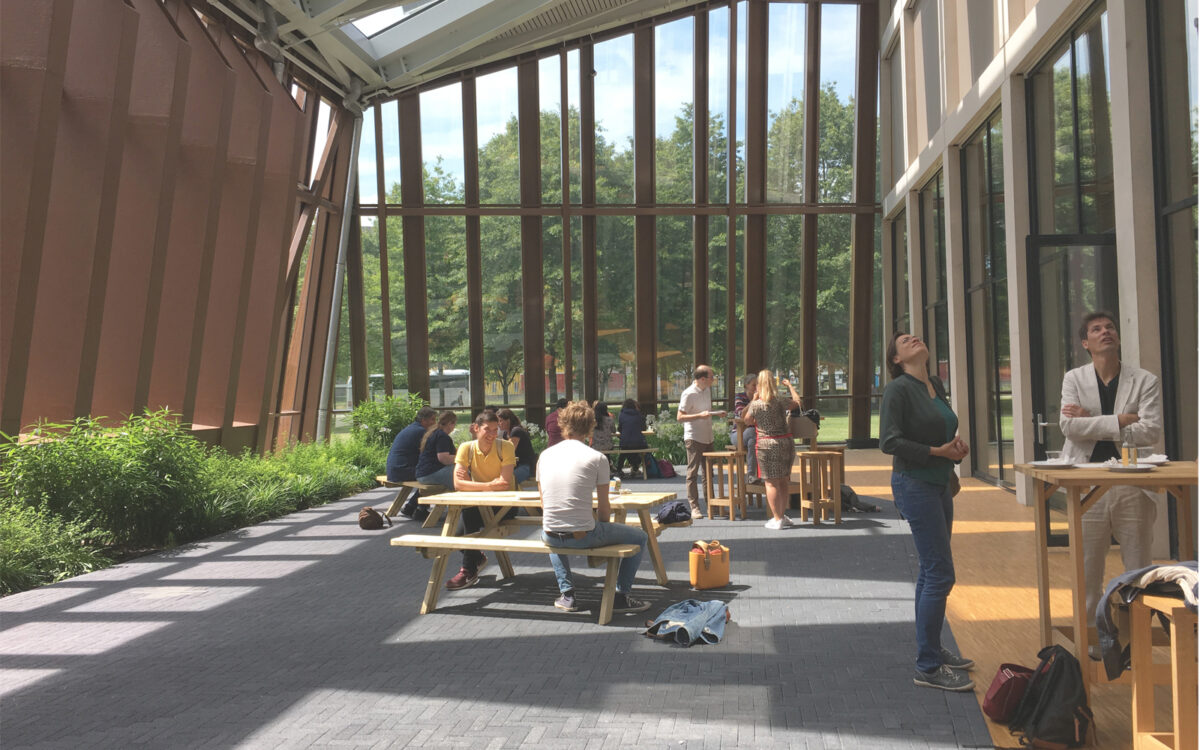 Members of the Faculty of Architecture of TU Delft visited the Energy Academy Europe on Wednesday, June the 24th. Project architect and director Aldo Vos and project coordinator Willeke van de Groep welcomed staff members of the Environmental and Computational Design section of the Department of Architectural Engineering + Technology. The staff, including professors, lecturers, PhD students and student assistants of the TU Delft received a lecture and toured the building, in which they were able to experience the underground labyrinth of the Energy Academy as well. The Energy Academy Europe is the most sustainable education building in The Netherlands and won the International BREEAM Awards in the Category Mixed Use & Other in 2017 and has been designed fully earthquake-proof. The BREEAM Expert was Jean Frantzen of DGMR.
Click here to know more about the Energy Academy Europe.
Click here to know more about BREEAM and the Energy Academy.