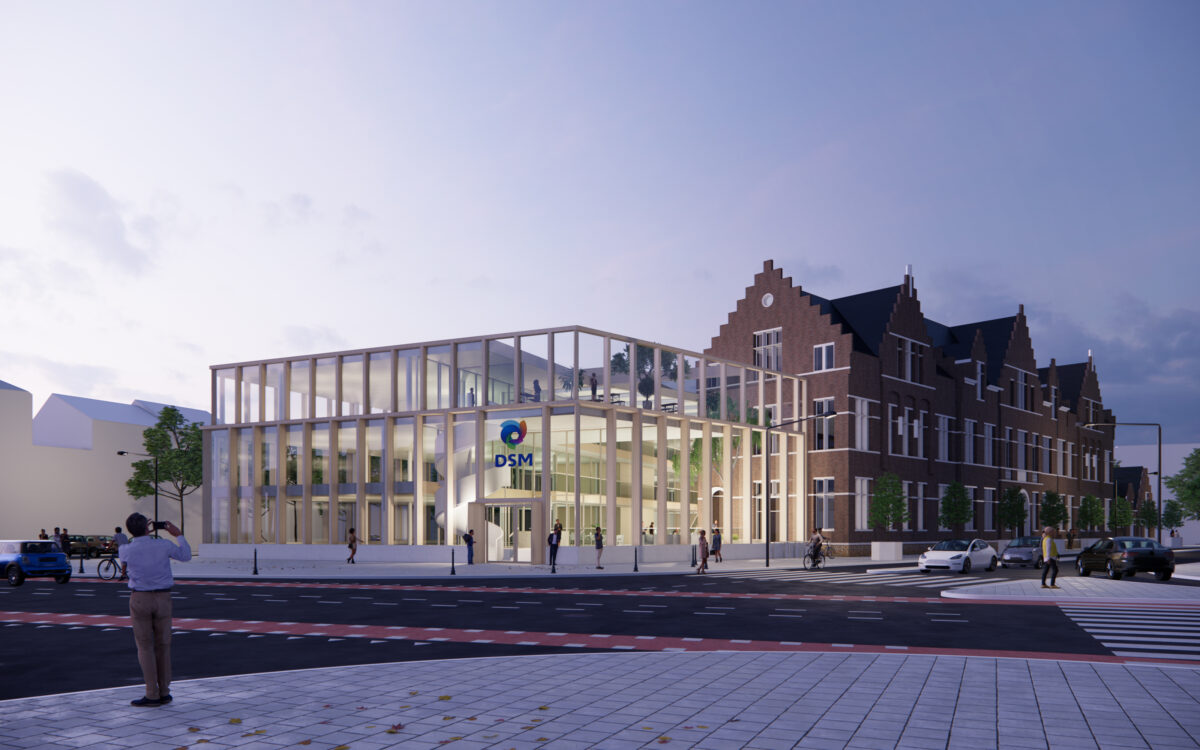 DSM is moving to Maastricht in 2023. Recently we were commissioned by Edge and 3W Real Estate to design their new headquarters. Two characteristic buildings in the Wyck district will undergo a special transformation, including one monument. The future headquarters must meet the highest possible sustainability standards. A beautiful and inspiring project that fits us like a glove.
FULLY PARIS-PROOF
DSM is a purpose-led company active in the fields of health, nutrition and sustainable living. The new office building reflects these values. This will be a national monument that to meet all the climate requirements of the Paris agreement. That makes this project extra special. The head office will soon be energy-neutral. The ambition is to comply with the highest BREAAM sustainability classification (Outstanding).
WELLBEING OF EMPLOYEES
Thanks to the transformation, the historical monument Ambachtsschool and the old Euroscoop cinema will merge into one building. The old character of the school will be retained. The merger will result in 6,500 m2 of healthy and hybrid workplaces with plenty of natural light. We create an optimal sense of well-being and 'safety' for all international DSM employees who will be returning to the office in the near future.
HEALTHY CLUBHOUSE
The biophilic building design will include many open spaces and a roof terrace, among other things. In short, an inviting 'clubhouse' where the 'international DSM community' in and around the building can make plenty of contacts for cooperation and knowledge exchange.