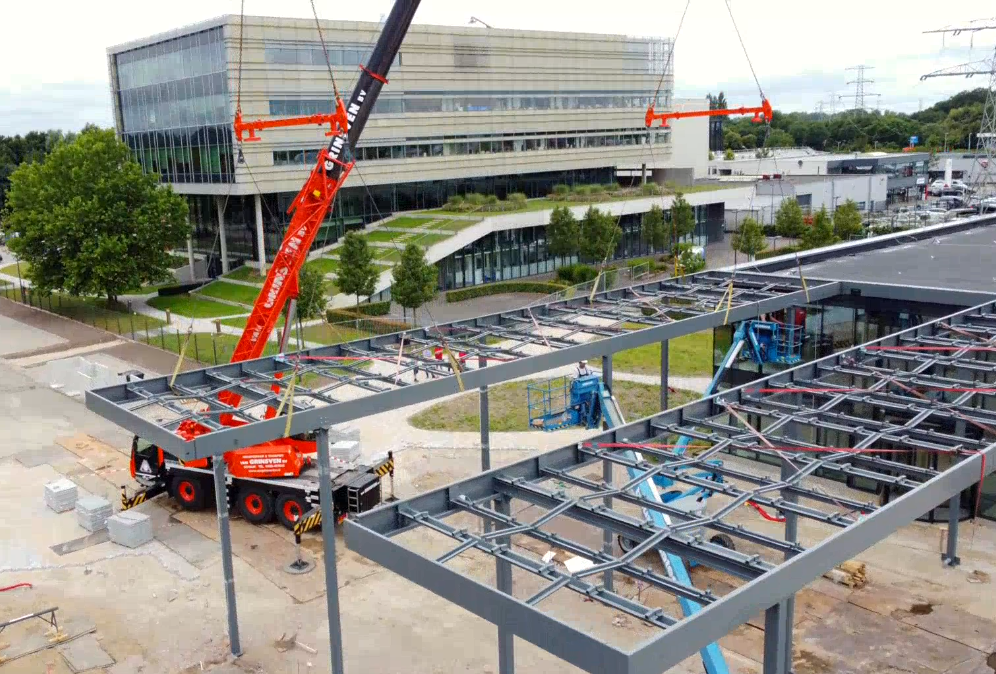 The construction of the sustainable Porter's Lodge gives the entrance to the green Byondis Campus a completely new look. A striking feature is the large canopy that can accommodate 162 solar panels. The canopy is now in place, a nice milestone on the construction site.
In the Porter's Lodge there is room for an efficient air-to-heat pump, a highly insulated facade and use of the thermal mass of the structure. These interventions are less visible, but certainly no less important. The result is a gas-free, "Nearly Energy Neutral Building.
The placement of the canopy is impressive and we are happy to share. Soon to follow are the solar panels. That will give us energy!
Want to know more? Read more about the development of the Porter's Lodge here.