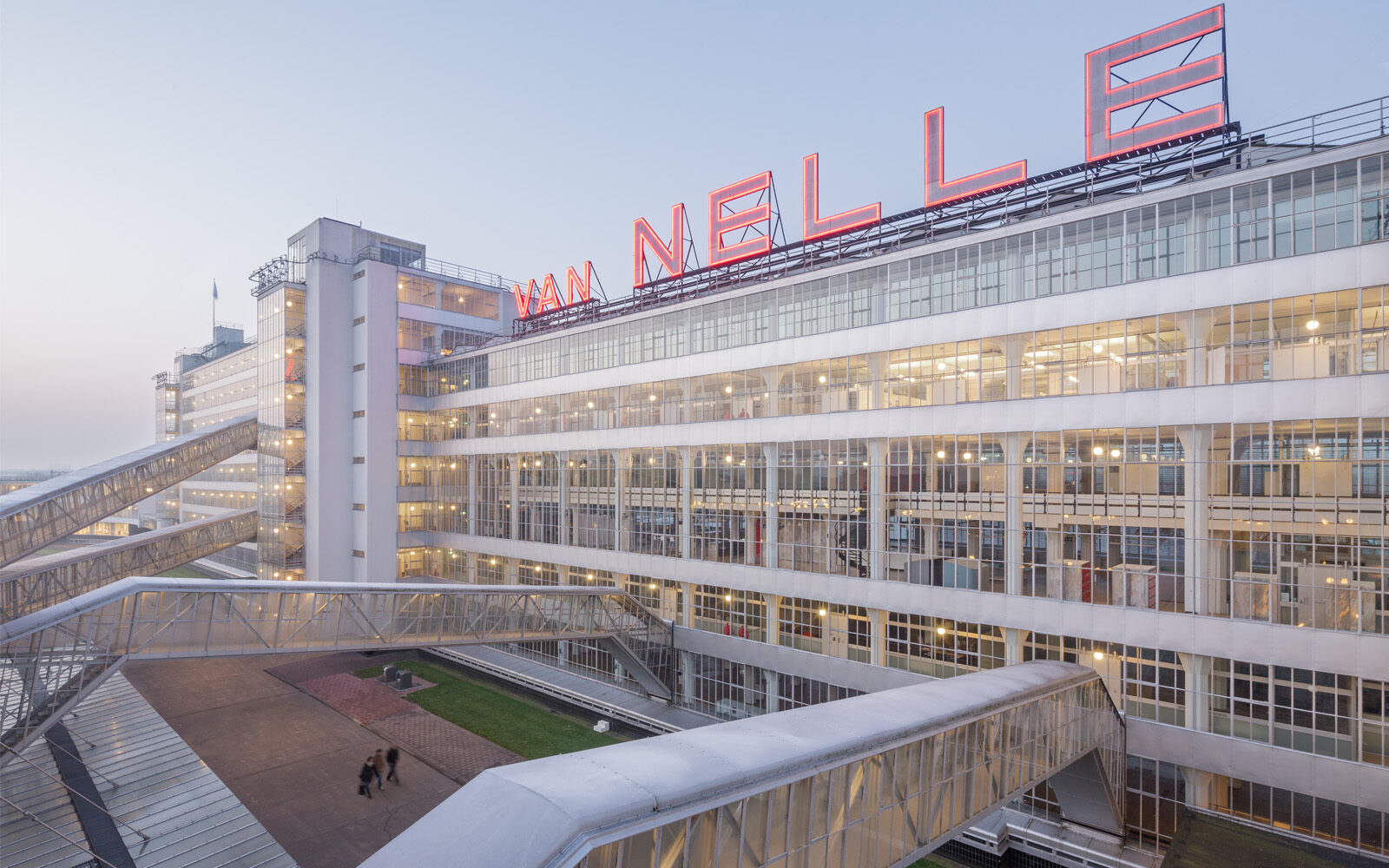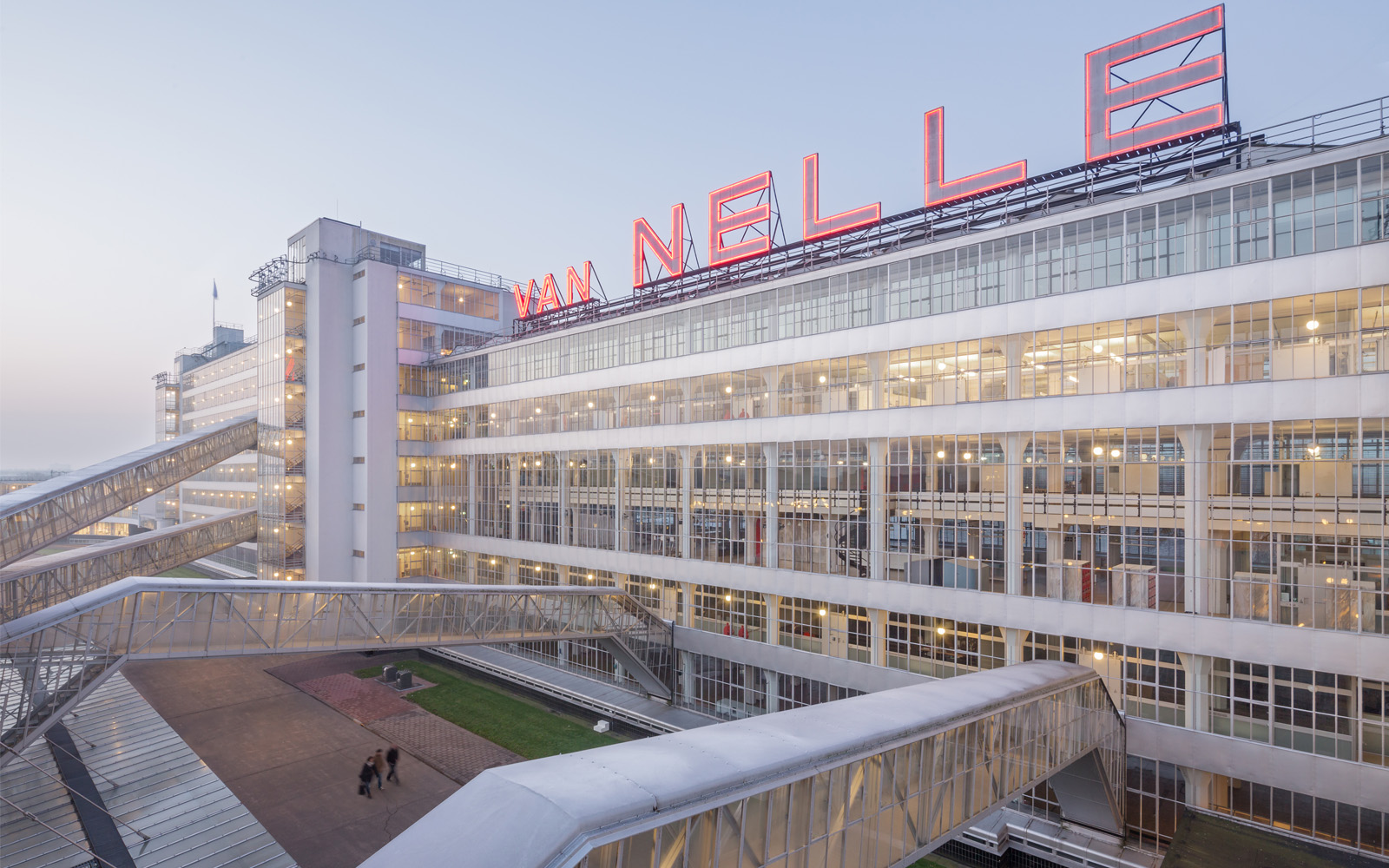 Supervision UNESCO Van Nelle Factory
Rotterdam, The Netherlands
2018 - current
'The most beautiful spectacle of the modern age' is how Le Corbusier described the Van Nelle Factory in 1932, currently on the list of UNESCO World Heritage. We are proudly the coordinating architect of our first project, designed by the founders of our office Brinkman and Van der Vlugt.
This Rotterdam icon will keep its function to house companies and provide space for the organisation of events. The new owner, Virgata, however has additional fresh insights into the function of several parts of the factory. By incorporating new functions into these spaces, the Van Nelle Factory will become even more lively and accessible as a campus. A place not only to work, but also to meet, eat, sport and shop. Who would not want to locate his company at such an attractive location?
The careful placement of new functions into the national monument is a perfect job for Broekbakema. Light, air and space form the essence of the design of both the Van Nelle Factory as well as our actual designs. Using the natural elements we create healthy and inspiring buildings, filled with daylight where people can work and collaborate together.
'Architecture, powered by nature to empower people'.
Architect:
Ir. Aldo Vos
Ir. Ruud van Ginneken
Lineke van der Wal
Okan Turkcan BArch
Projectcoördinator:
Marius Voets MArch