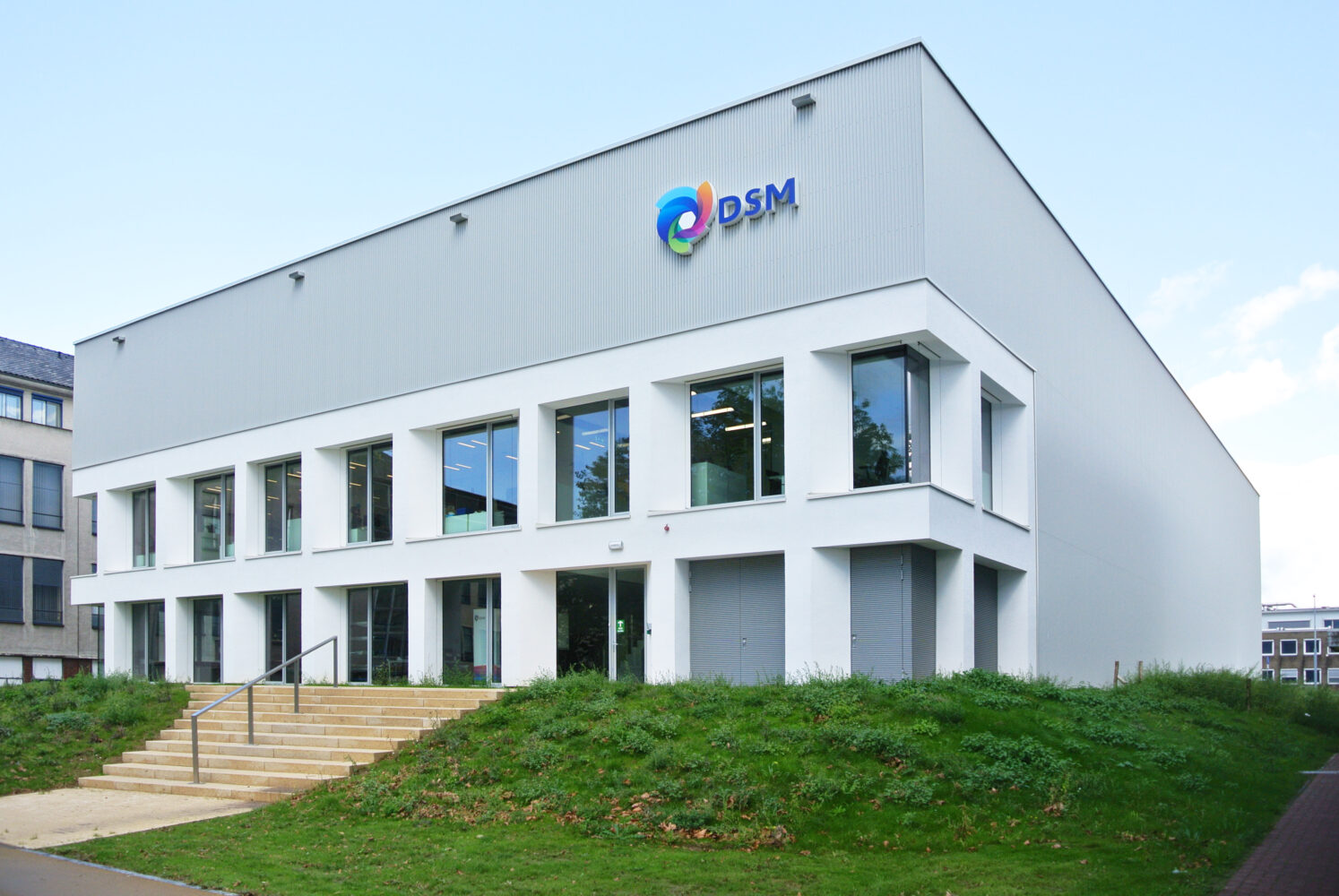 Solar Technology Lab of DSM
Sittard-Geleen, the Netherlands
2013-2017
How do you realise a high-quality work environment for research and production in an affordable building made for start-up companies? Broekbakema designed a flexible and efficient research facility for Brightlands Chemelot Campus, that is been taken into use as a home base for innovation.
On the edge of the green campus in Sittard-Geleen is the Pilot Plant Area. In this redevelopment zone, pilot plants and development centres have been realised, where innovative processes are being upgraded to production test setups. In imitation of Pilot Plants South, a Solar Technology Lab has been realised on the east side of the research campus for DSM Advanced Solar (DAS). DAS develops and researches efficient material solutions for solar panels. In the STL, knowledge is being harvested to make the use of these materials on an industrial scale possible in an efficient manner.
On the campus side, the building contains office spaces and multiple laboratories. In the conditioned test-space, which is located on the logistic backside, a box-in-box cleanroom has been realised with special conditioned circumstances and an extra large ventilation capacity.
The Solar Technology Lab of DSM Advanced Solar is part of Brightlands Chemelot Campus in Sittard-Geleen, of which Broekbakema is the supervisor of the urban planning.
Architect:
Erik van Eck MArch
Ir. Ronald Hoogeveen
Ir. Ruud van Ginneken
Project coordinator:
Ing. Maurice Knook
Technical Designer:
Bouke den Ouden