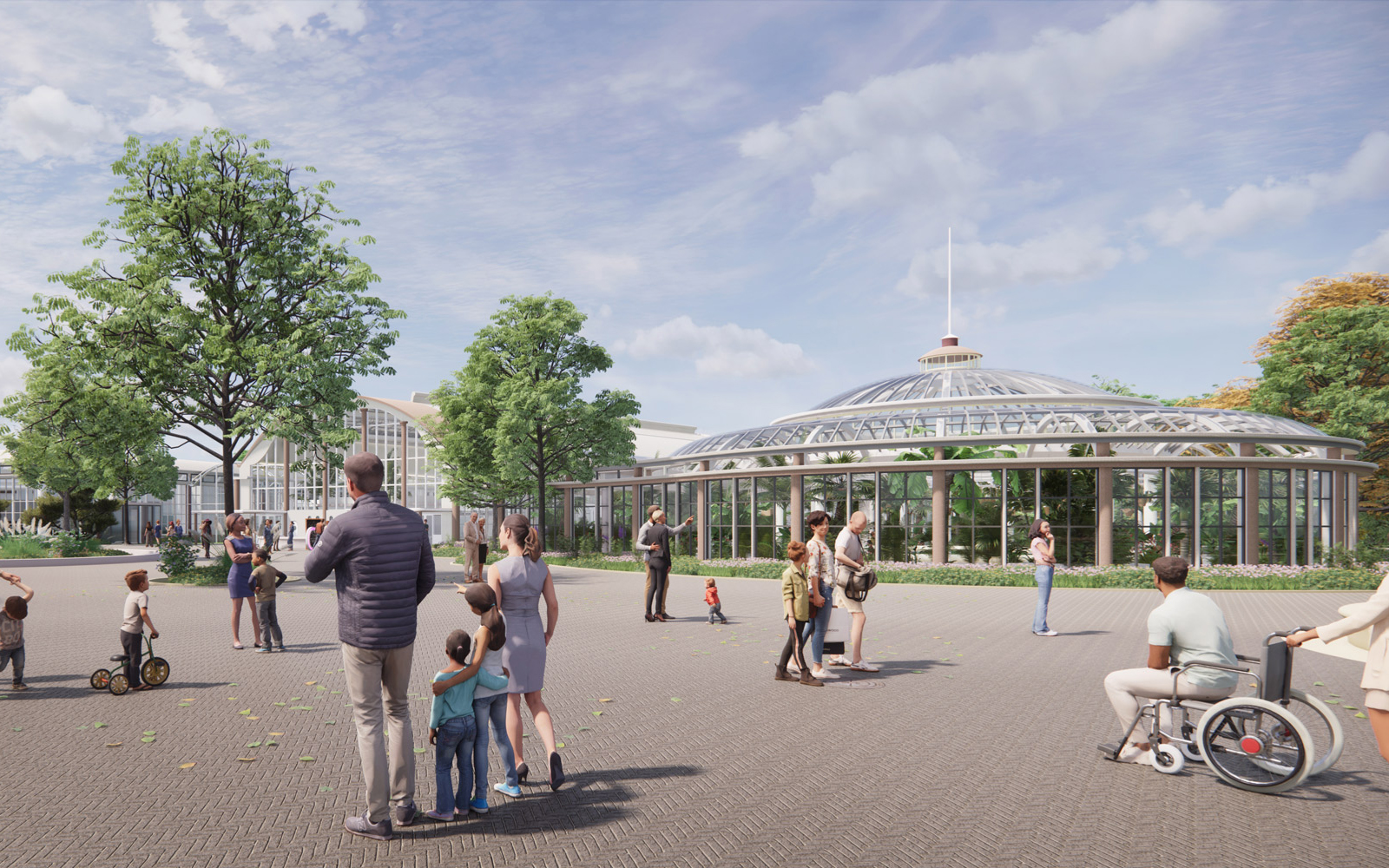 Rivièra Hall, Rotterdam Zoo
Transformation Rivièra Hall Rotterdam Zoo
Blijdorp Zoo is restoring the monumental Riviera Hall, an iconic 1940s building designed by architect Sybold van Ravesteyn in neo-baroque/functionalist style. The building will be given a new purpose and restored in several phases.
This restoration will include the central hall, the Victoria greenhouse, the Great Apes enclosure and the Pachyderms enclosure. The first phase of the project focuses on the Victoria Greenhouse. The characteristic round pond with the impressive giant water lily Victoria Amazonica remains an essential feature of this monumental conservatory. In addition, the restoration of the Riviera Hall also includes the creation of a forecourt with a terrace and meeting place, accessible outside the Zoo's opening hours.
The Broekbakema team, involved in the transformation and restoration of several monuments in Blijdorp, including the Mountain Animal Rock, Pachyderms Wing, various wooden stables, the Giraffe House and the Tea Room, is delighted to also contribute to the plans for the restoration of the Riviera Hall.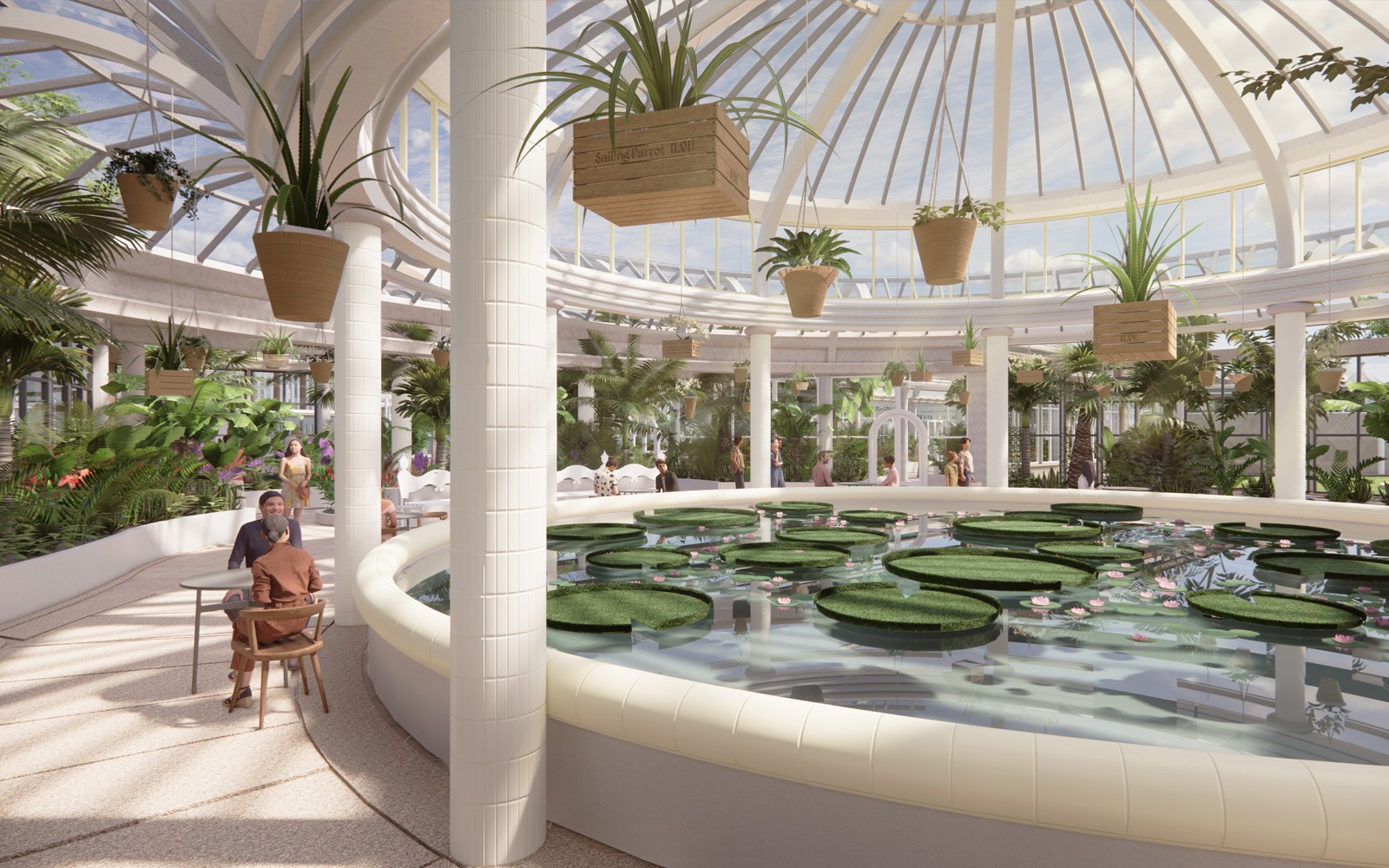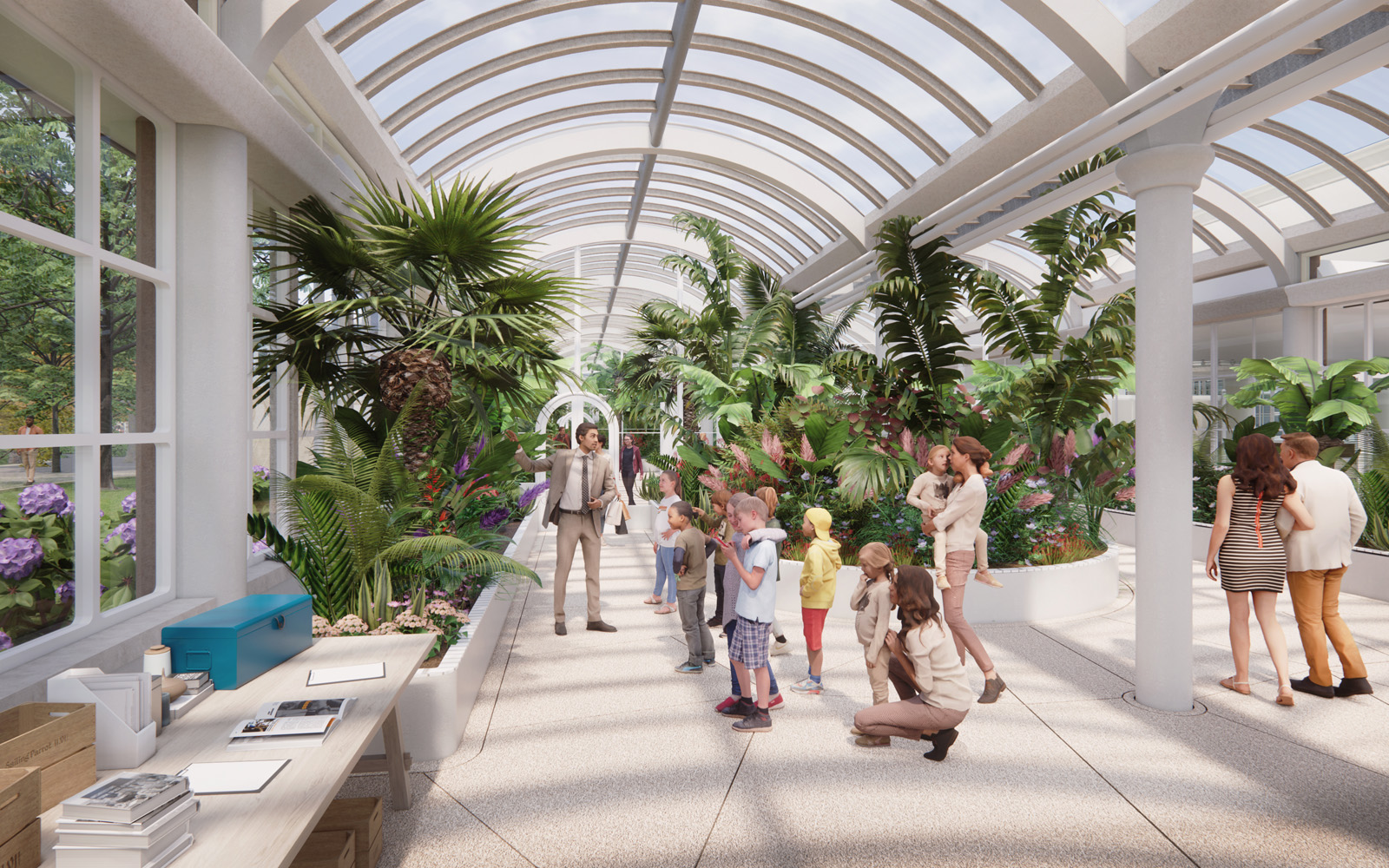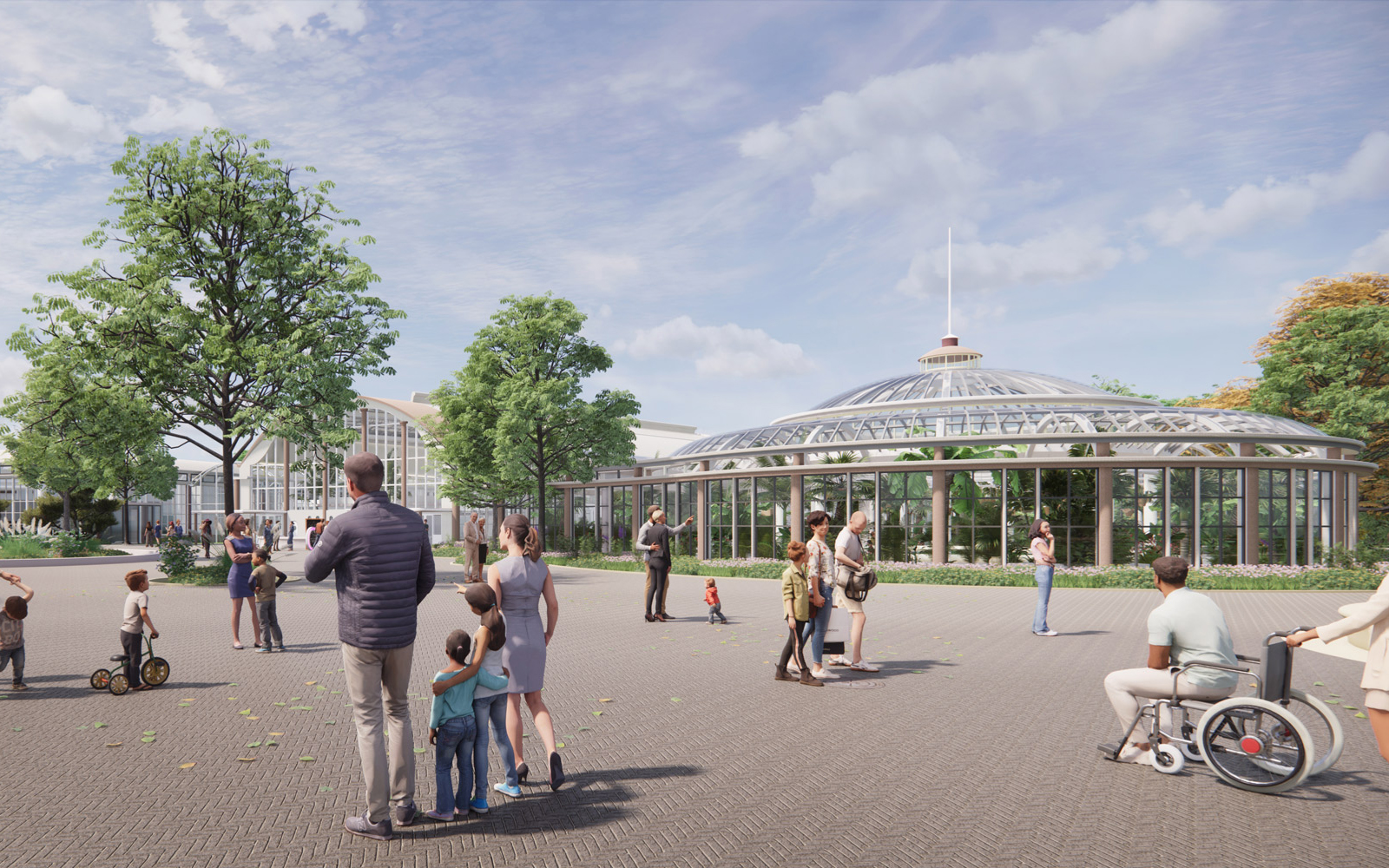 Related expertises
We are proud of the fact that our clients identify themselves with our architecture and working methods. Our portfolio consists of exciting projects: from small redesigns to complex new buildings and complete master plans. We are known for designing high standard environments for education and research and for transforming monuments; for our involved collaboration and our self-evident use of sustainability measures in our designs and for our extensive experience with an integral collaboration process.