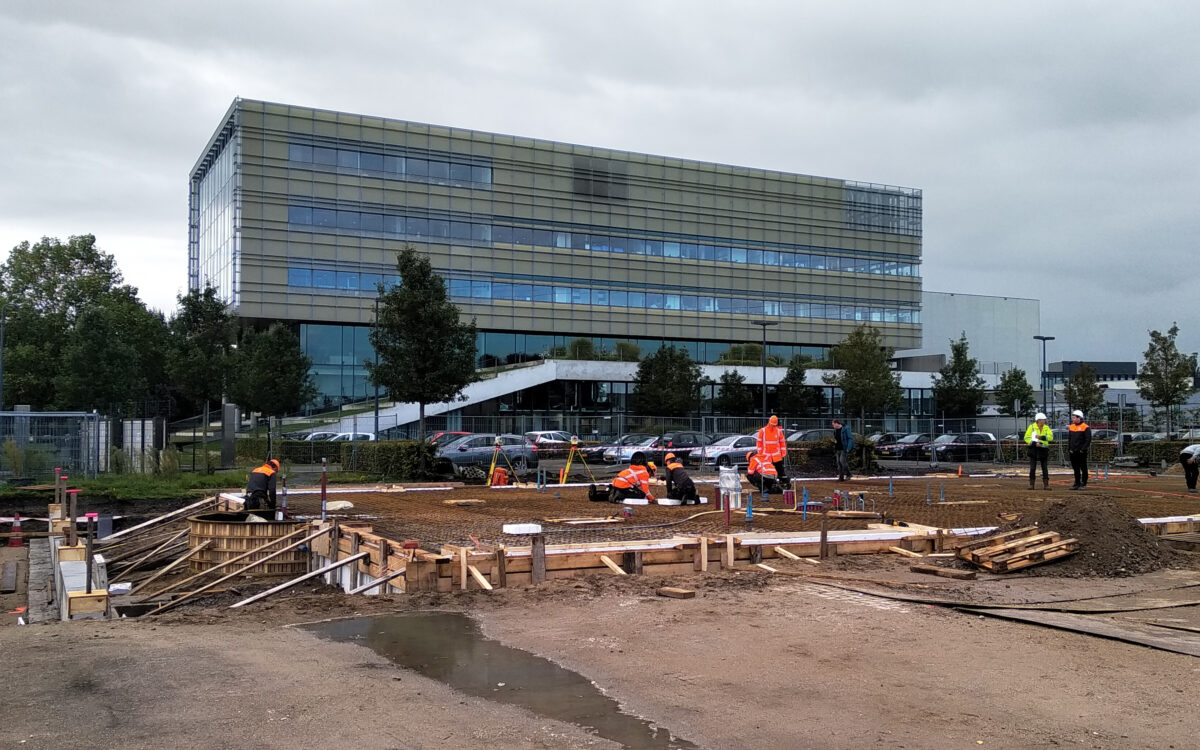 The new entrance area for the Byondis campus in Nijmegen will be ready the coming spring. The construction of the characteristic Porter's Lodge is making a flying start. Both Byondis and Synthon will soon receive their visitors here. Visitors will be able to walk or cycle their way to the campus. The campus will be a green and car-free oasis, a prominent spot within the surrounding industrial area.
RECOGNIZABILITY
The contours of the campus are becoming increasingly visible. Our design for the Fasttrack Offices Synthon was completed earlier this year, as was the first car-free section of the campus. With the porter's lodge, it is now the turn of the entrance area. This place will be a recognizable point of access for both visitors and employees.
MEETING POINT
The layout of the entrance area will ensure a separation of traffic flows, including cyclists and pedestrians. This will make the campus a green and car-free place. The Porter's Lodge is an important meeting point upon entering the building. Thanks to the spacious atrium, this attractive building will immediately give visitors a warm welcome.
MULTIFUNCTIONAL
The Porter's Lodge will be multifunctional, with facilities for campus security and the coordination of maintenance work on the grounds. Thanks to the collaboration with Pieters, DGMR, Bouwbedrijf Berghege, Verstappen van Amelsfoort, and Gabriels Elektrotechniek, we completed all design phases in record time. This took eight months until the design was ready for execution, for which the municipality of Nijmegen granted the environmental permit in September.
Read the project page of the Porter's Lodge here.