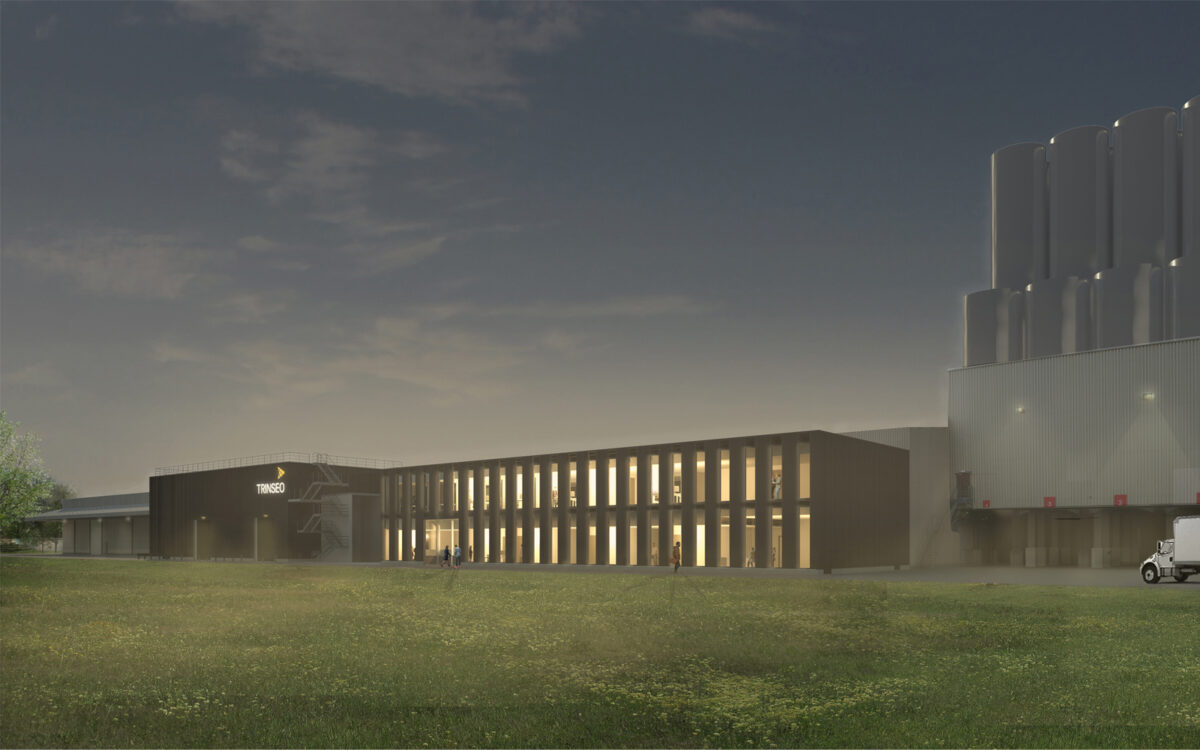 Trinseo and Katoen Natie have worked together to create a new smart production facility for plastics in an existing company hall in Hoek, Terneuzen. The office building will be a stimulating work environment with different kinds of office- and meeting rooms, laboratory spaces and dressing rooms. The utility building offers room to the divers process-installations.
Starting from a total engineering assignment, Broekbakema managed to design the extension in a short period of time together with its partners Tielemans, Huygen and Multical. Moreover, Broekbakema is responsible for the design of the interior, which will have a pleasant homely and green character.
Read more about the project here.
Click here to know more about Trinseo.