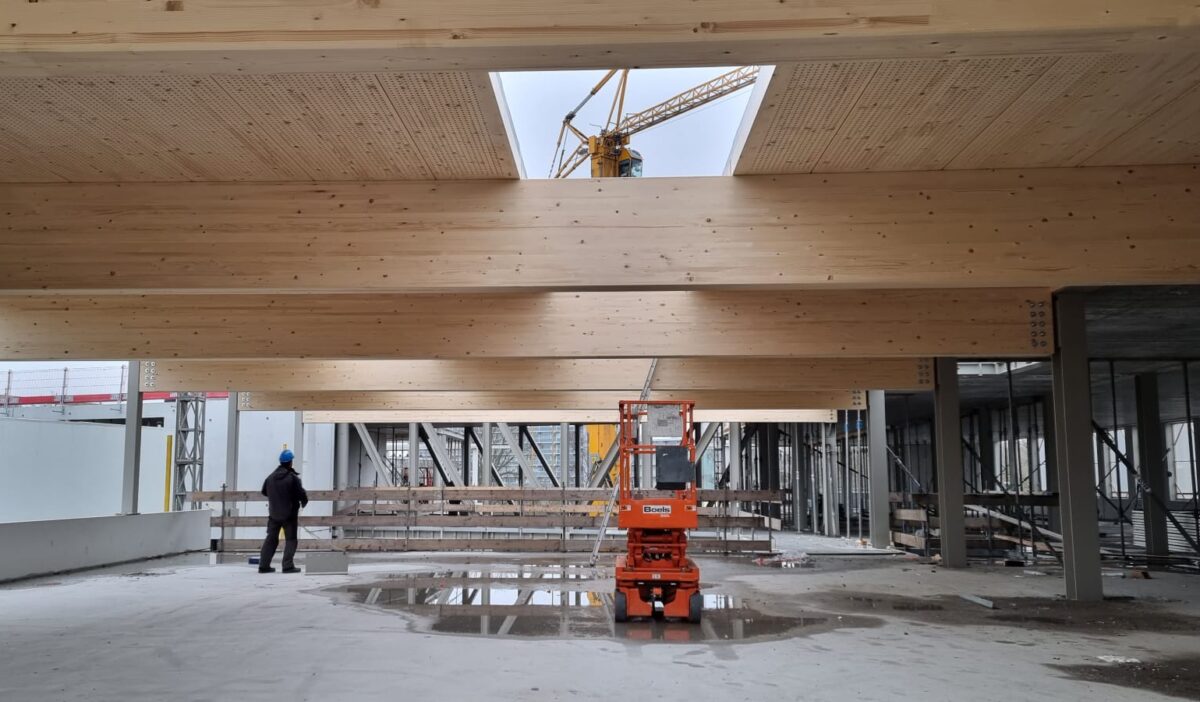 The first wooden beams and roof panels of Lignatur have been installed in the under construction Ashram College in Alphen aan den Rijn. With the placement of materials that remain in sight, the atmosphere of the new building becomes tangible.
Aesthetics and functionality come together by putting wood, concrete and steel at the center of the building design. The wood sections now in place combine acoustic and insulating properties with a warm appearance. The steel trusses are the structural powerhouses in the building and reinforce the interplay of lines. Thus, all these materials add character to the interior. In these photos of the construction site, we also see for the first time the beautiful effect of the light falling through the skylights.
Construction is progressing rapidly, next week we will celebrate the highest point with the Ashram College, SCOPE scholengroep, alderman Gert-Jan Schotanus and building partners.
Photo: View from the walkway through the steel trusses in the upper auditorium.
Read more about Ashram College here.
Photos: Walter Westendorp, ADS Group