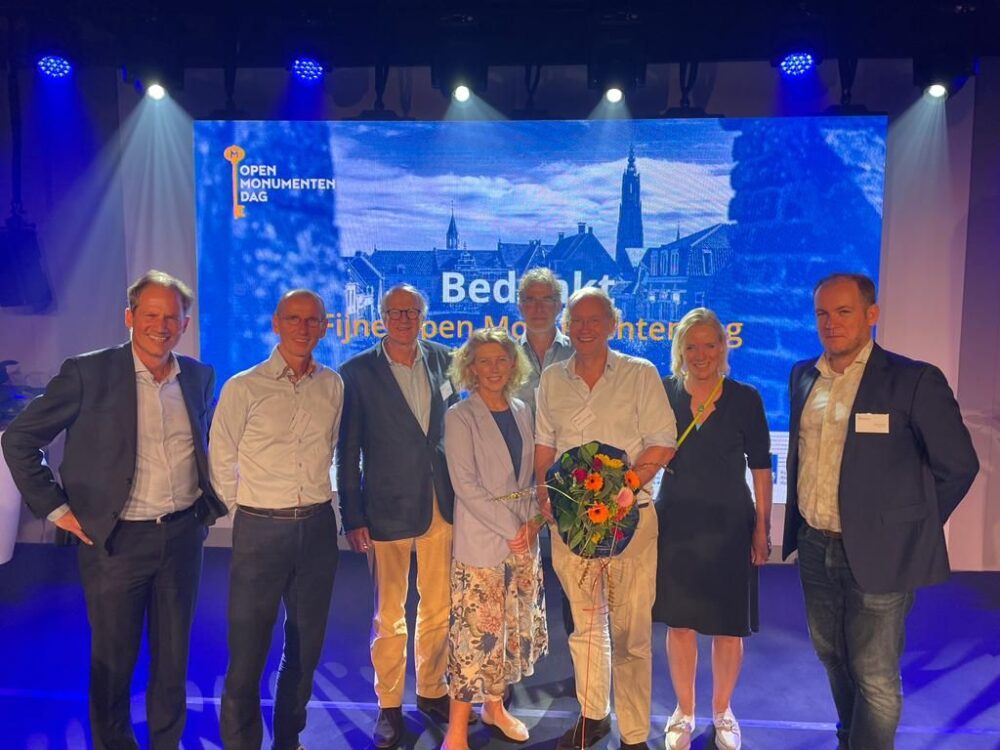 The winner of the Open Monumentendag Sustainability Award 2022 is known: we congratulate Watertoren De Reusch from Schimmert! 'Our' Elevator House proudly takes home the beautiful nomination and wonderful jury report (photo: jury members, owners and architect of the Elevator House).
The award ceremony took place on the site of the former artificial silk factory ENKA in Ede in the Westhal (De Fietser). At 9,000m2, this building is currently the largest energy-producing national monument in the Netherlands. The location thus fits well with the national theme of the 36th edition of Open Monument Day: Sustainability.
After an interesting program, words of thanks for all those involved and, of course, the award ceremony, Open Monument Day 2022 was festively opened by Harald de Boer (director Nederland Monumentenland) and Kees-Jan Dosker (director Nationaal Restauratiefonds).
We look back on a wonderful period in which we showed together that it is possible to make national monuments more sustainable while preserving their monumental value. We like to keep challenging that message. We thank everyone for all the votes and positive reactions!