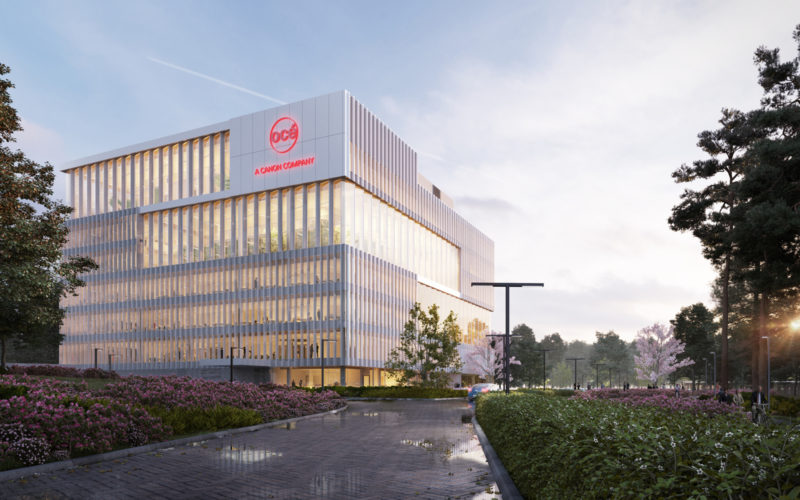 The new headquarters of Océ reached the BREEAM 'Excellent'-design certificate. The design of the new headquarter has a 70,48% score and that equals 'Excellent', the second highest score of BREEAM. This is the second design of Broekbakema that achieved this sustainability certificate.
The new office is a 'Green Landmark' and it is inspired by the Kyosei philosophy of parent company Canon: 'living and working together for the common good'. Green, public spaces within the building – the so called 'Green Plazas' – connect employees with visitors of the Océ headquarters. These 'Green Plazas' are designed as courtyards and each plaza is connected to the office wings and to the other plazas. Together, they are the central meeting point and connect all departments within the new headquarters. Every 'Green Plaza' is positioned differently, but is always visually linked to the surrounding landscape.
In May of 2018, the construction of the new headquarters will commence and it will take approximately 1,5 years to finish it. The design has been developed in collaboration with ABT, Nelissen, Quadrat en Multical and soon, the design certificate will be issued.
Read here more about the project.