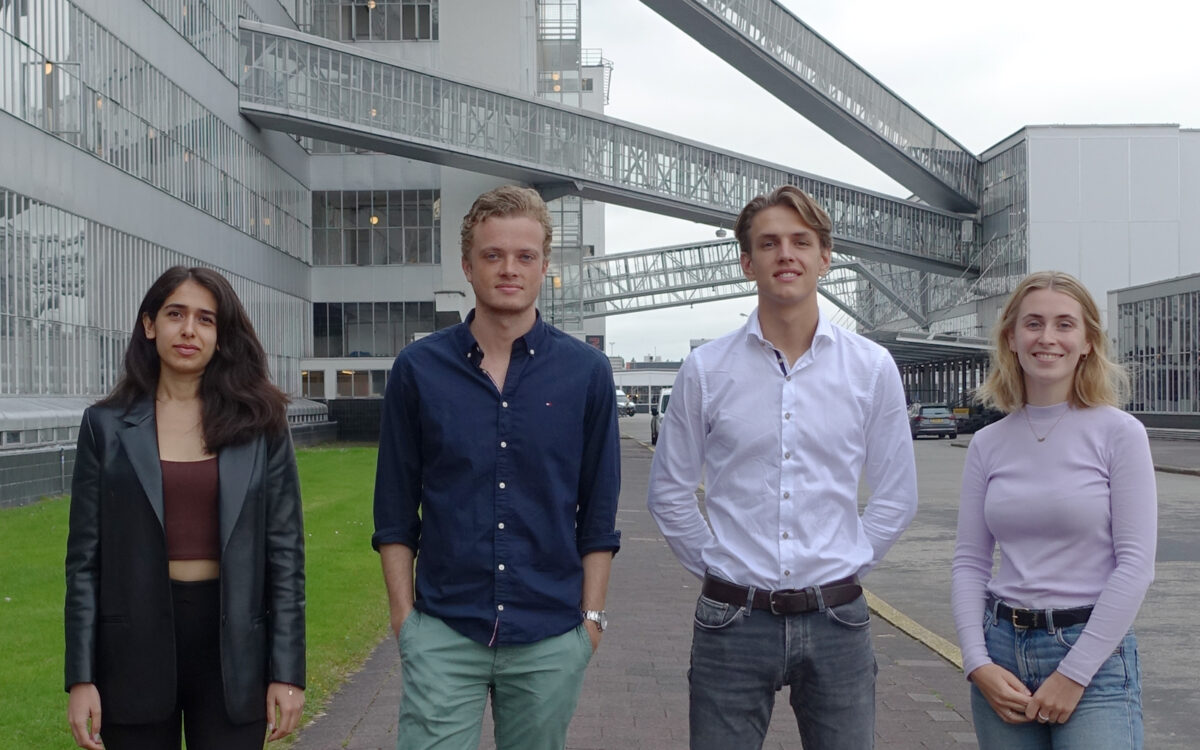 At Broekbakema, we like to invest in young talent. That is why we are happy to have four new interns on board. Of course we would like to introduce them to you. In this round of introductions, we asked them just one simple question: "Why Broekbakema?"
HERITAGE AND SUSTAINABILITY
For Anke Elenbaas it was immediately clear. She once did research on the design of the Van Nelle Factory for her bachelor's degree in Architecture at TU Delft. 'That makes the office extra interesting to me. Just like the vision of the office, people are central, that really appeals to me'. Anke is currently studying for a master's degree in Architecture at TU Delft. During her gap year she wants to gain very specific practical experience. 'Only when you work for a firm do you really get to experience all the phases of a design process. Heritage and sustainability are particularly appealing to me.'
'MINDFUL BUILDINGS'
Kübra Özer was immediately captivated by the Broekbakema team's passion for sustainability and circularity. 'Their sustainability vision was an important reason for me. But also the varied projects, from transformation, heritage to R&D'. After studying at Sapienza Univiersity in Rome (Master's Degree in Conservation/Restoration) and Anadolu University in Turkey (Bachelor Degree Architecture), she hopes to learn a lot about sustainable design at Broekbakema. 'My passion is making mindful buildings that blend well with nature. That's where people feel most comfortable'.
TIMELESS AND HUMAN BUILDINGS
Marijn van 't Wout is the first to mention his passion for people and nature. 'Buildings should contribute to a better living environment'. Marijn hopes to learn a lot from the team about sustainability and natural working environments. 'I think that specialization and experience is a very strong point of Broekbakema. But all the knowledge is in the field of timeless buildings. Architecture must be timeless'. He also gained the necessary knowledge about this during his studies in the Built Environment at the Rotterdam University of Applied Sciences.
WORKING ATMOSPHERE AND LARGE PROJECTS
'The coffee and wonderful work atmosphere in the Van Nelle Factory also counted for me,' Camiel Seignette admits. He has just received his bachelor's degree from Delft University of Technology, where he will also be continuing his studies next year. 'But of course I'm mainly interested in the experience of working on large projects, such as the ABN AMRO headquarters. That practical experience is very valuable. With such a Paris Proof building you learn so much about sustainability, but also comfort and how to use natural elements. And of course how everything comes together aesthetically'.
Would you also like to become an intern at Broekbakema? Then take a look at our current vacancies on the website.