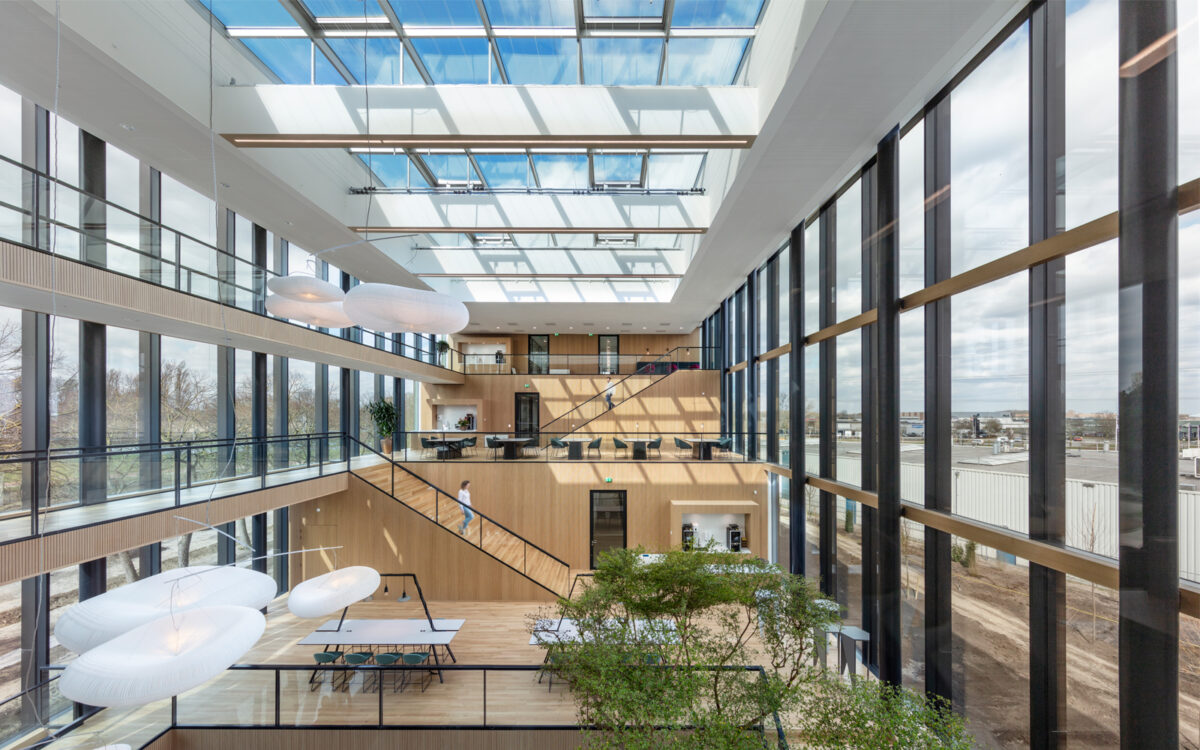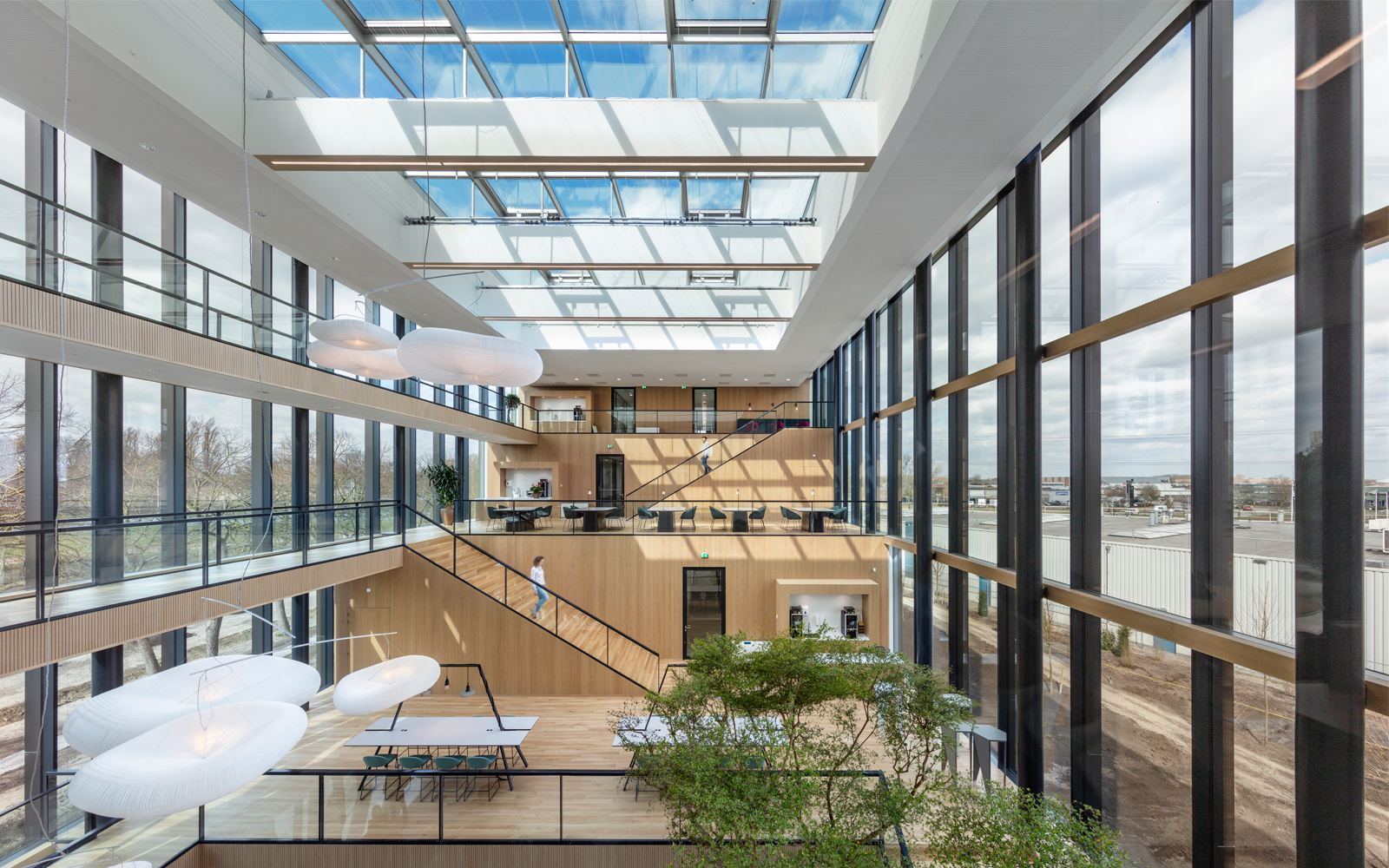 The Byondis campus has gained another building with the construction of the Fasttrack Offices. The building was completed last month. It will become the new home base for Synthon in Nijmegen. We look back at this project with great satisfaction. Currently 175 have taken residence in the new office building.
Synthon produces generic human medicines. But a lot more is happening at this green high-tech campus. The last ten years we have designed multiple new facilities for Byondis, including the multifunctional reseaerch lab FTOL, the ADC cleanrooms and a testing factory for antibodies with the mAb cleanrooms.
We are also developing the masterplan for the Byondis campus (previously Synthon BioPharmaceuticals). The Fasttrack Offices is the fourth building from this new design. The new-build shows its allure thanks to it being situated besides a historic and tree-lined lane.
Upon entry you find yourself in a beautiful atrium with wooden terraces and a ten meter tall tree as 'eye-catcher'. Around it are places where you can work focused and silently. Thanks to the open facade and skylights natural light is applenty in the Fasttrack Offices.
A nice result thanks to the teamwork with general contractor Berghege, Pieters Bouwtechniek (structual) and DGMR (building physics).
Click here to view the project page.