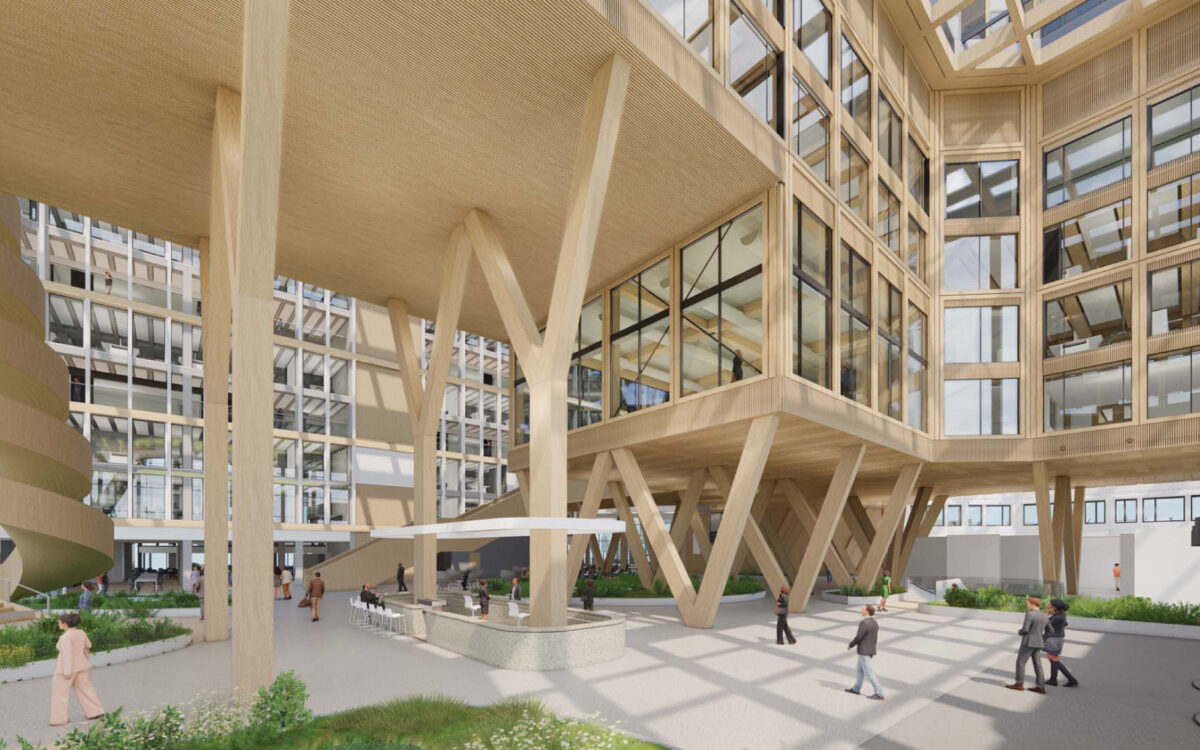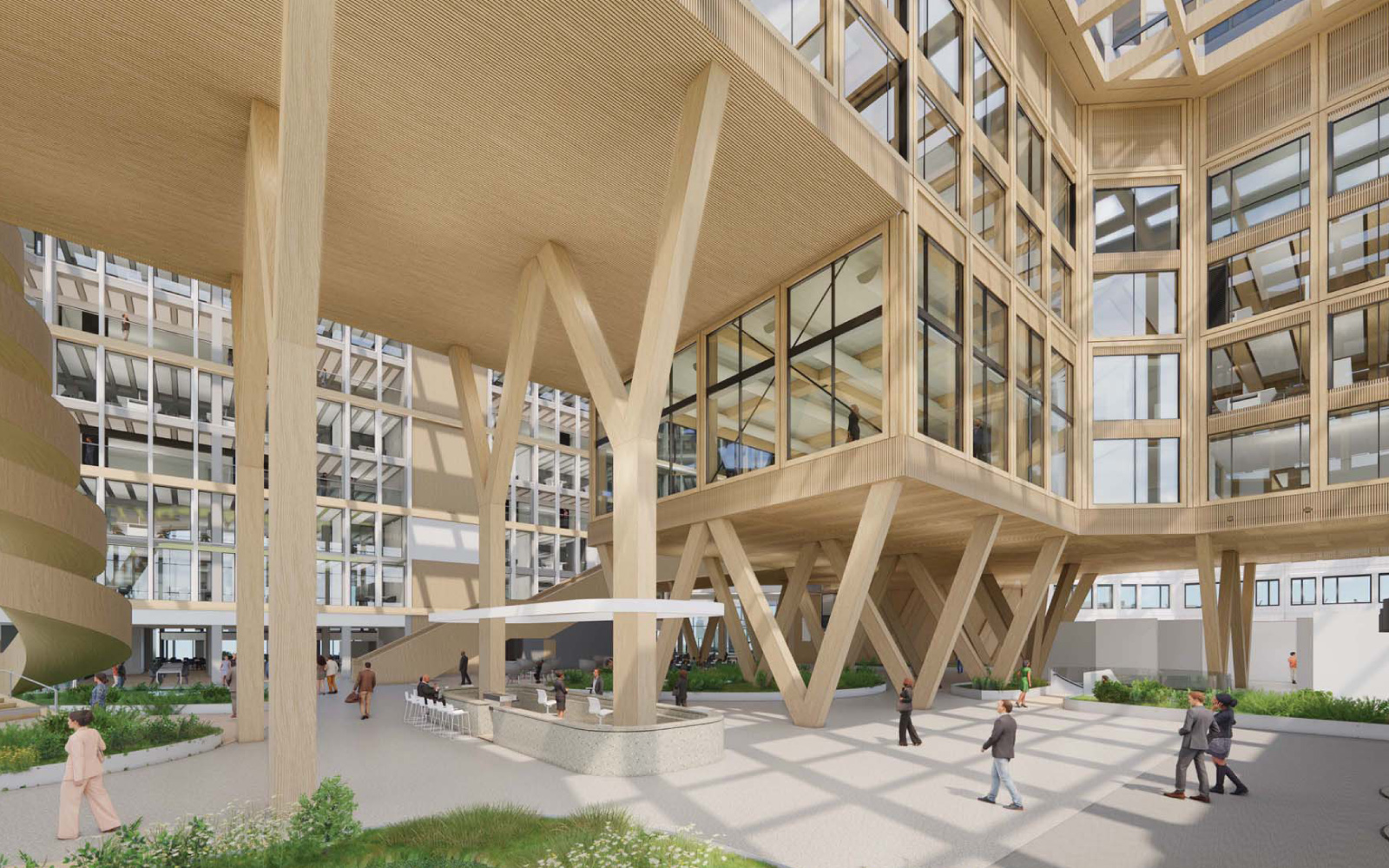 In the 1980s, Broekbakema created an innovative design for the ABN AMRO office in Amsterdam-Zuidoost. Now, exactly 35 years later, it has happened again. This time, for the transformation of the striking building that will soon be completely climate-proofed for the future. Construction has started on the Foppingadreef and we are very proud of that. The circle is complete!
AN ASSET THEN AND NOW
With the office, Amsterdam was at the time a structuralist and striking building richer. The new home for 11,000 employees is once again a significant asset for the company and the local community in Amsterdam Zuidoost.
ONE WITH THE NEIGHBORHOOD
In the first place it serves as an inspiring workplace and meeting place of 98,000 square meters with green squares and public functions for art, culture and social use. In short, one with the neighborhood and the community on Foppingadreef.
BOUNDARY-PUSHING CIRCULARITY
The ABN AMRO headquaters has a groundbreaking circular design. Of the building materials from the original building, 70,000 square meters will be reused. The new materials are largely untreated, demountable and therefore easily reusable. The energy consumption is even 30 kWh per square meter lower than the 50 kWh standard set by the international climate agreement.
We would like to thank the Edge Technologies and ABN AMRO for the inspiring collaboration!