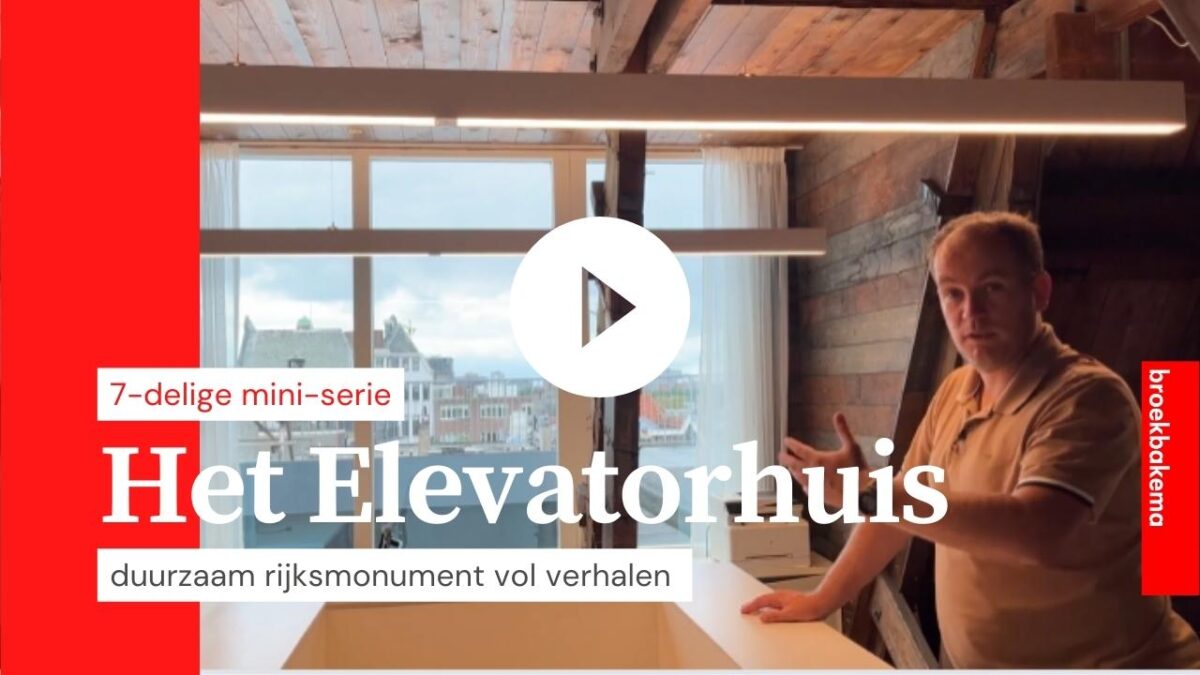 The Elevator House is a proud finalist of the Open Monument Day Sustainability Award 2022 and we celebrate this with a 7-part mini-series: The Elevator House – a sustainable national monument full of stories. Because this project shows that making a national monument sustainable while maintaining its monumental value is possible, and we are happy to share that message.
Watch the videos below and see how a beautiful piece of history has been preserved in a future-proof building.
Curious about the complete story? Read more about the project here.