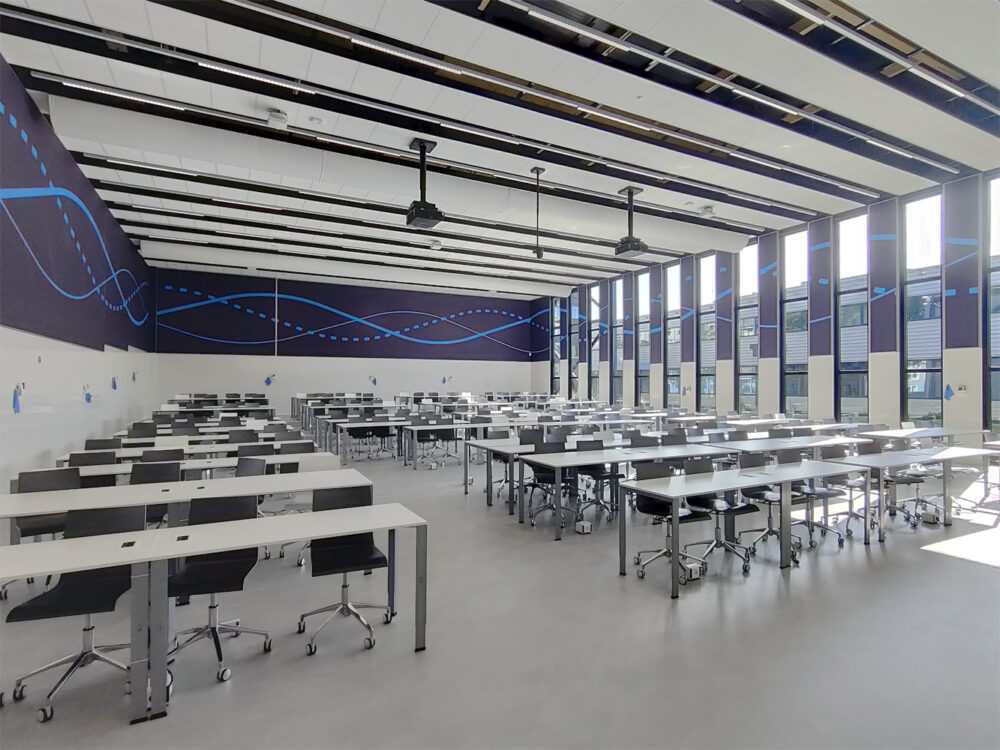 Circularity means that sometimes you opt for relocatable buildings for a new purpose in a different location. Assembly and prefabrication offer numerous opportunities for reuse. This is exemplified by the educational building Flux, which was recently opened and designed by us on behalf of TU Delft. A temporary space that feels like 'forever'. Students collaborated with us on this project.
Flux is expected to remain at its current location on the TU Delft campus for five to ten years, providing temporary accommodation for over 700 students:
With four educationrooms and an inviting entrance.
Featuring study areas and a stage for Studentteams projects.
Designed with circular principles: demountable and modular (flexible).
Utilizing reused interior elements, including refurbished chairs sourced from elsewhere on the campus.
Equipped with solar panels.
Entrance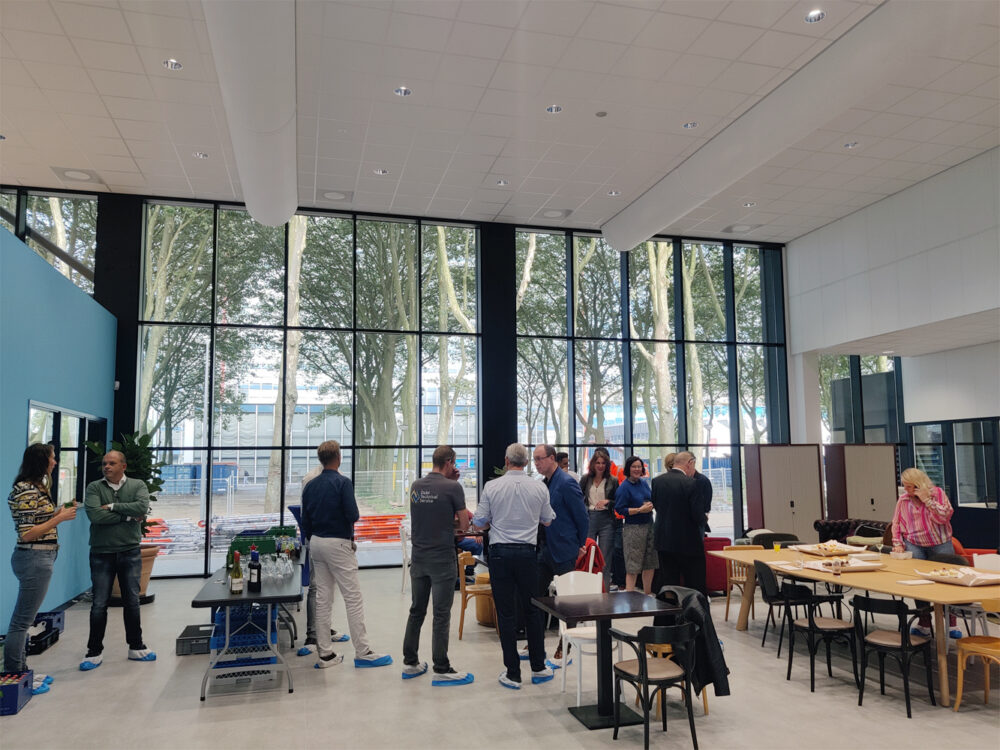 The courtyard, room for meeting eachother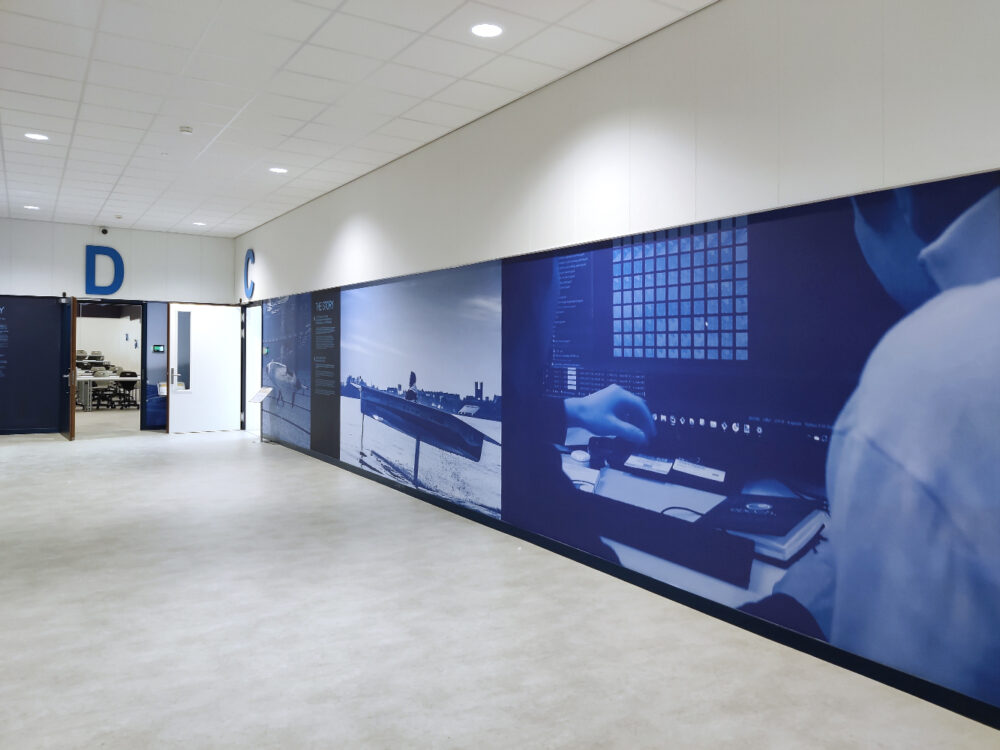 The corridor with a place for Studentteams.