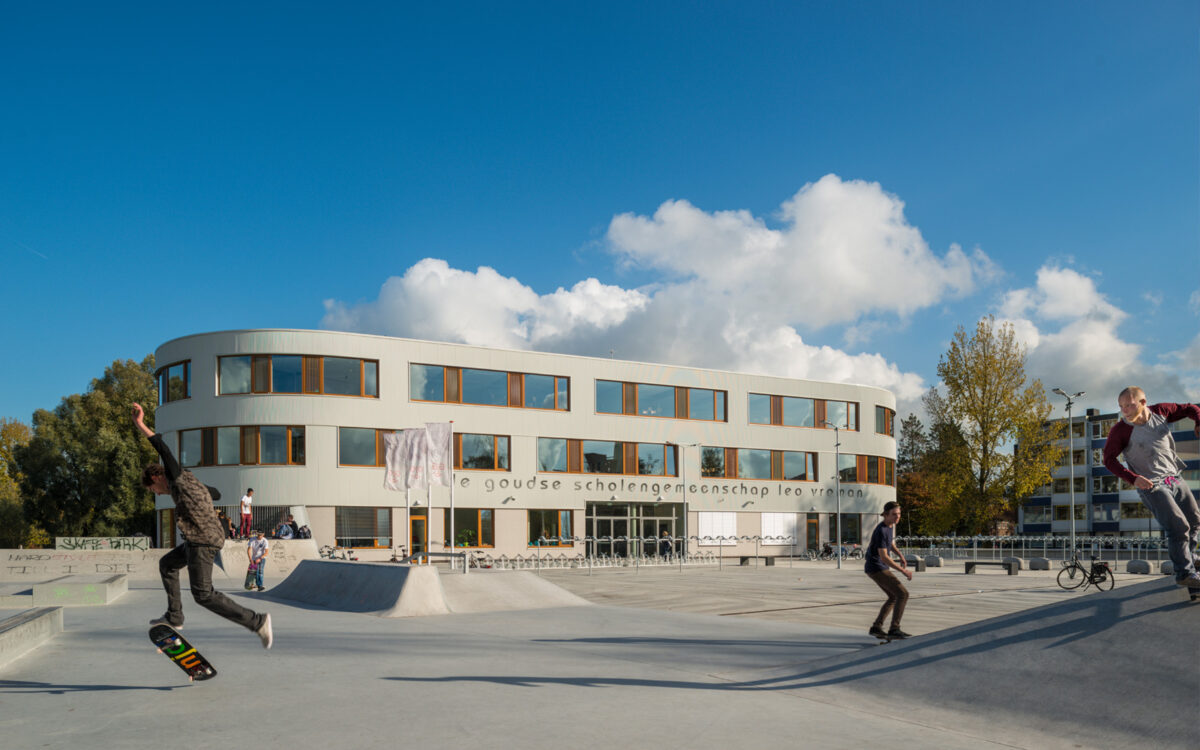 GSG Leo Vroman is the first secondary school built following both, the Passive Building and 'Frisse school' principles. On April 13, during the International Sustainable Construction Congress the Passive Buildings Award was given to the school.
A 'Frisse school' is a school with a low energy consumption and a healthy indoor environment. These two indicators can be sometimes contradictory. Adequate ventilation is necessary for an healthy indoor environment, however it also consumes energy. Nevertheless, a healthy indoor environment is crucial since a poor quality indoor environment leads to health problems.
A passive building is energy efficient and comfortable. This is achieved by extra well-insulated and draft-free building skin. These, in combination with smart building installations, the school consumes extremely low energy. The presence of people is often sufficient to keep the building warm. Well-insulated buildings have a tendency to be too hot during the summer. However, through night ventilation the concrete structure can be cooled down during the night by using outside air.