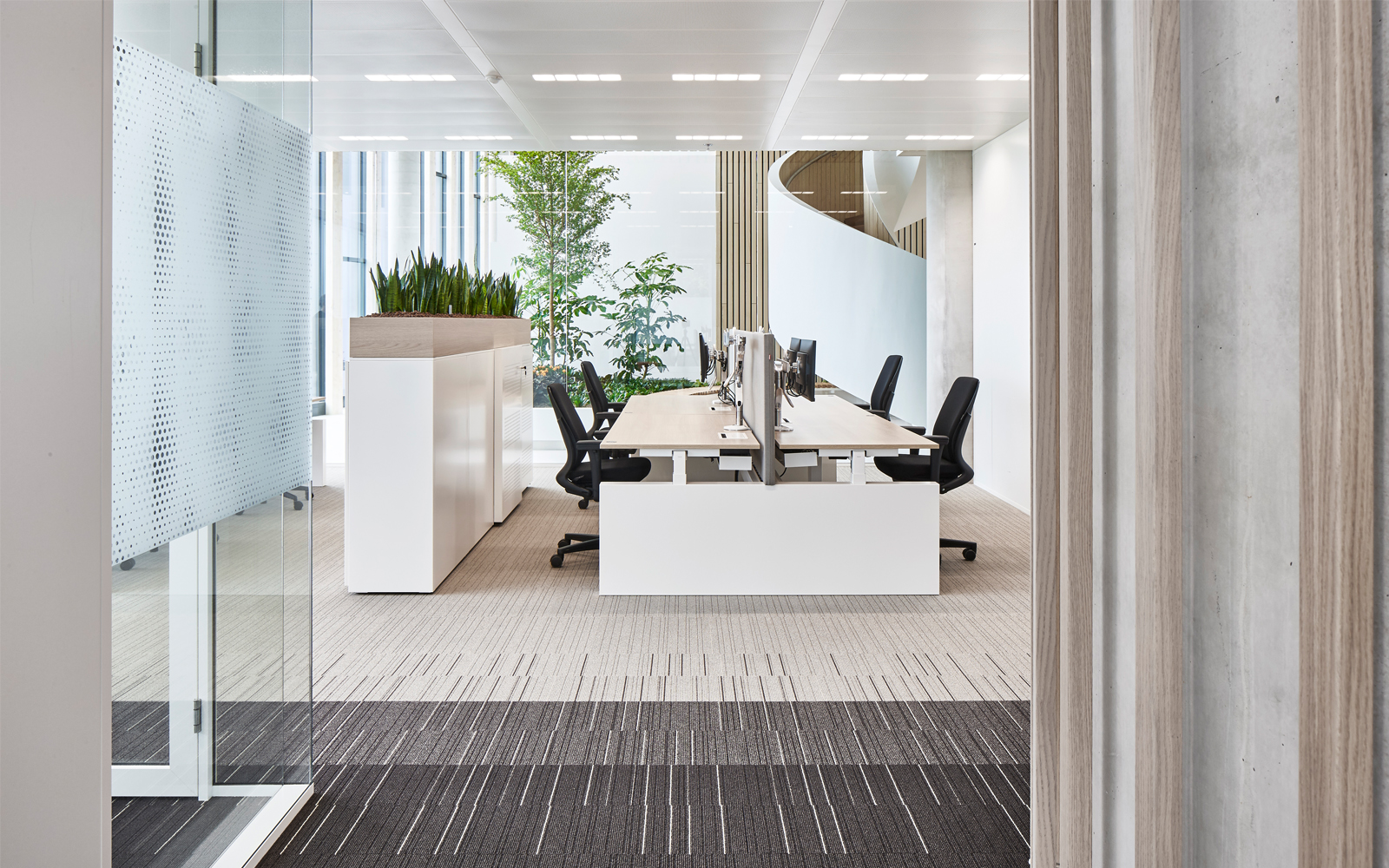 This year we will return to the office. Of that we can be sure of (nearly). What does this mean for our office buildings? And how do you keep offices safe and healthy? Listen and talk with us at our online dialogue session on "vitality on the workfloor". Together with our experts live from the studio, you don't want to miss it! Thursday March 18th at 15:00.
More green for a healthy life
Is more green important for a healthy indoor climate? Tia Hermans of Wageningen University thinks so. She investigated the influence of green on work absence. Her results are remarkable. She will tell us what she thinks needs to be done. Aldo Vos -partner at Broekbakema- thinks that we have to "bring nature inside". Especially after corona.
Prevention with a healthy indoor climate
Employees want control over the indoor environment. If they cannot, this will result in stress. Marleen Spiekman of TNO knows all about this. She investigated how you can regulate and optimize indoor environments with employees. According to Marleen this is also key for prevention. You will hear all about her vision and research results, including dilemma's around using new technologies and climate systems.
Community building
You hear all about it at the moment. Offices will mainly turn into the 'clubhouse', and you need to be ready for it. For Erik van Eck -partner at Broekbakema- the creation of meeting spaces and community feeling is not at all new. With architectural design you can nudge employees into collaboration,  meeting, connectedness and community building. Erik will share his expertise and vision on this topic.
Nudging
This nudging is a terminology from behavioural psychology. Jan van Betten started Nudge with that concept ten years ago. To change The Netherlands from the bottom up to push for more sustainability. Today Nudge is one of the largest communities of companies, citizens and governments. Jan shares his surprising vision on the future of the "head office". He also addresses the impact of "nomadic working" and building "vital communities".
Will you join us?
We are very much interested in your vision and expectations. How do you look at the future of healthy buildings? And vitality on the workfloor? Let us know by joining us on March 18th at 15:00.