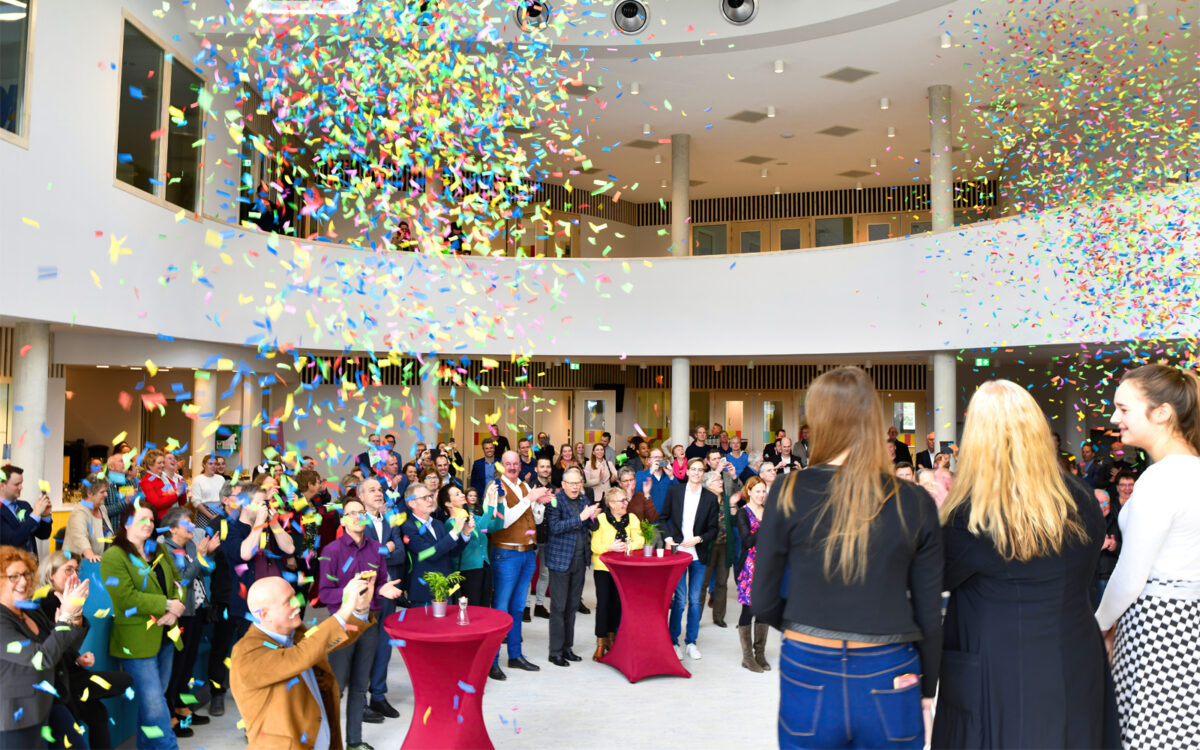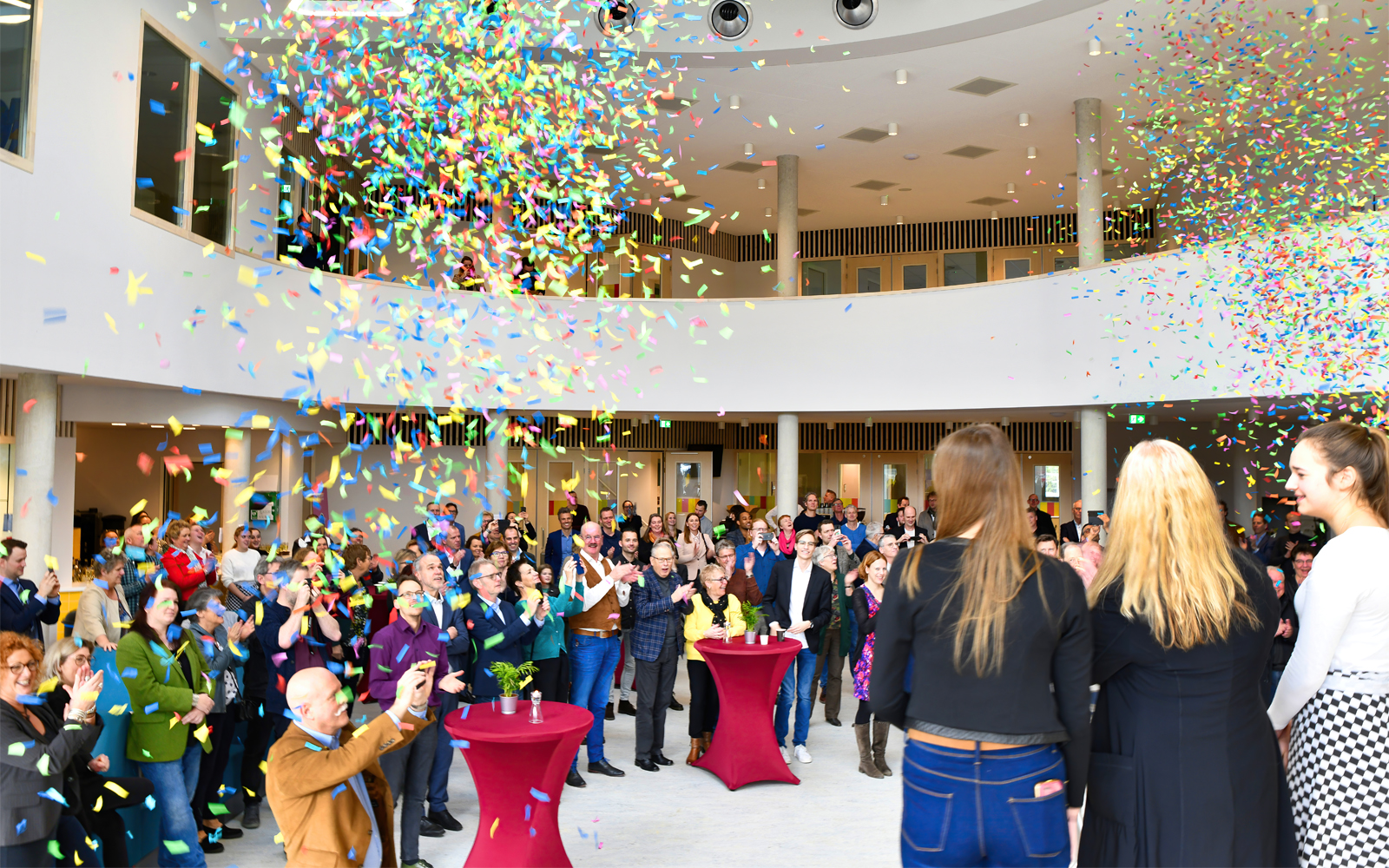 With the festive opening of the new Ashram College a very special commission has come to an end for our architectural office. The last three years we have worked on designing and building a healthy, energy-efficient and sustainable building in Nieuwkoop. The Ashram College has even become fully energy neutral as a result.
The new Ashram is a clear and compact school building with three wings for educational functions and a central meeting space. Pupils and teachers alike are able to find and interact with each other easily at this new 'central heart'.
Looks
The new building is designed according to the DNA of the school. Education at the Ashram college is pluralistic, with both vmbo and havo education. The school wanted a design which stimulated students to literally feel the space to go their own route. And a building that radiates personal contact, plurality and a result-oriented mindset.
Light with a view

The vocational education spaces and 'learning plaza's' give the new Ashram a spatious feeling. Wide corridors with seating appeal to the creativity and individuality of the pupils. There are many different places with a view over the neighbourhood. The school is literally an open building at the centre of Nieuwkoop.
Enthusiastic reactions
We connect people and create communities with our designs. Judging from the enthousiastic reactions of the pupils we can confirm that we have achieved our goal once more. Earlier, the school principal reacted happily as well upon receiving the building keys. We too are proud of the end result.
Healthy & Energy Neutral
Architect and Associate Partner Renze Evenhuis also looks back happily: 'Our office motto is "powered by nature, to empower people". We work hard to realize healthy buildings. Where people feel at home, and which are energy neutral. This school building shows that those two aspects go pefectly well together. It is always fun to see those first reactions. From the school itself, from the pupils but also from Nieuwkoop".
Frisse Scholen & BREAAM-proof
Of course the design of the new Ashram College is fully energy neutral with an Energy Performance Coefficient (EPC) of zero. This is thanks to the 350 solar panels on the roof, LED lighting, a shared geothermal energy storage with the neighbourhood and high-end insulation. The functionality, energy consumption and interior climate confirm to the 'Frisse Scholen' (Fresh Schools) and BREEAM Excellent certification. The school is fully designed in accordance with certification requirements for Frisse Scholen Class B.
Collaboration
Good buildings are made together. Obviously also during construction. The design was realised in close collaboration with the school, DGMR (building physics and sustainability), IMd (structural) and Vintis (MEP). Our architectural office was also responsible for the construction supervision after selection of general contractor Vink&Veenman and building services contractor Schulte en Lestraden.
Interested in knowing more about this project? Click here to visit the project page.