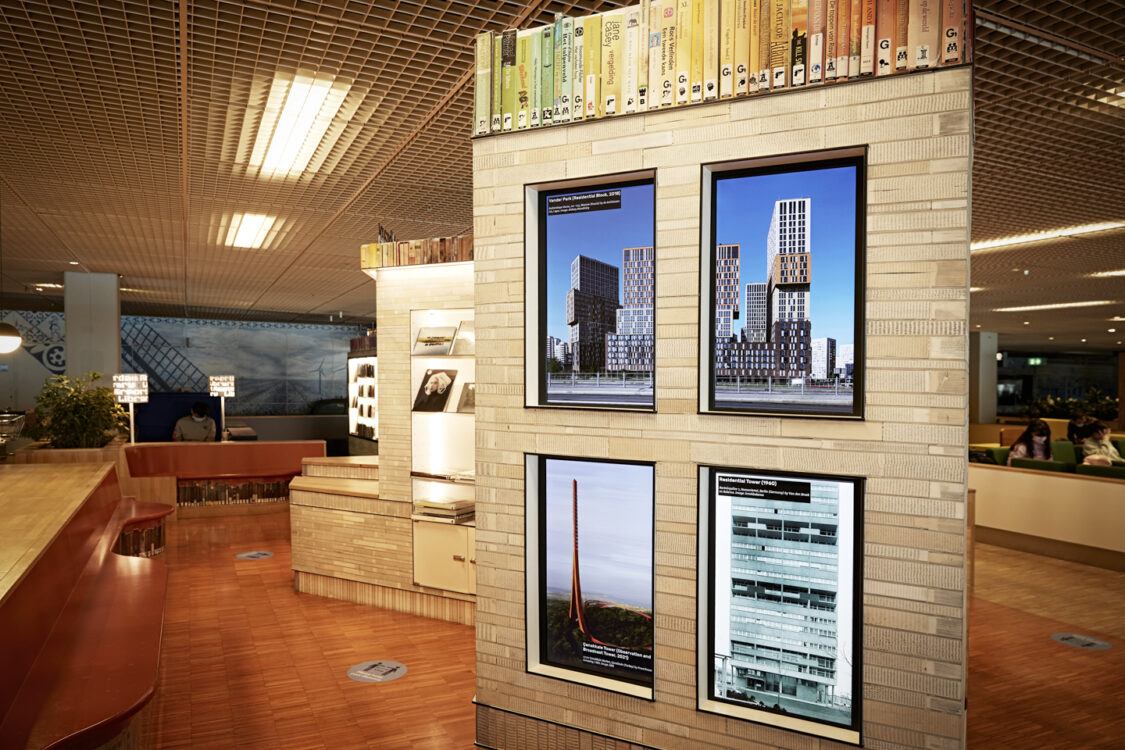 Recently, two iconic buildings from our historic oeuvre have been incorporated into Schiphol Airport's Airport Library. The library presents foreign buildings by leading Dutch architects via a large screen. We are proud that the work of our predecessors (Van den Broek and Bakema) can now also be seen there.
The 'Airport Library' introduces foreign travelers to our culture at Schiphol Airport. Visitors in transit will see an overview of buildings based on Dutch architecture from 42 countries. Two of these were designed by Jo van den Broek and Jaap Bakema and their successors. In those days our firm was still active outside the Netherlands.
BERLIN RESIDENTIAL TOWER
For example, our predecessors participated in the Berlin Interbau exhibition in 1957. In Berlin, numerous famous architects worked on the reconstruction of the Hansaviertel district, including Oscar Niemeyer, Alvar Aalto and Le Corbusier. At 7 Bartningallee, Jo van den Broek and Jaap Bakema designed a residential tower.
CITY HALL MARL
Ten years later, the Van den Broek and Bakema firm designed the City Hall Marl. The building towers from this innovative concept now have a place of honor in the Airport Library at Schiphol Airport The master plan consists of low buildings and two towers. They border on a new town square with lots of greenery. The towers in particular stand out thanks to the expressive construction on the outer facade.
Interested in how we can reactivate these buildings? Continue reading here about transformations.