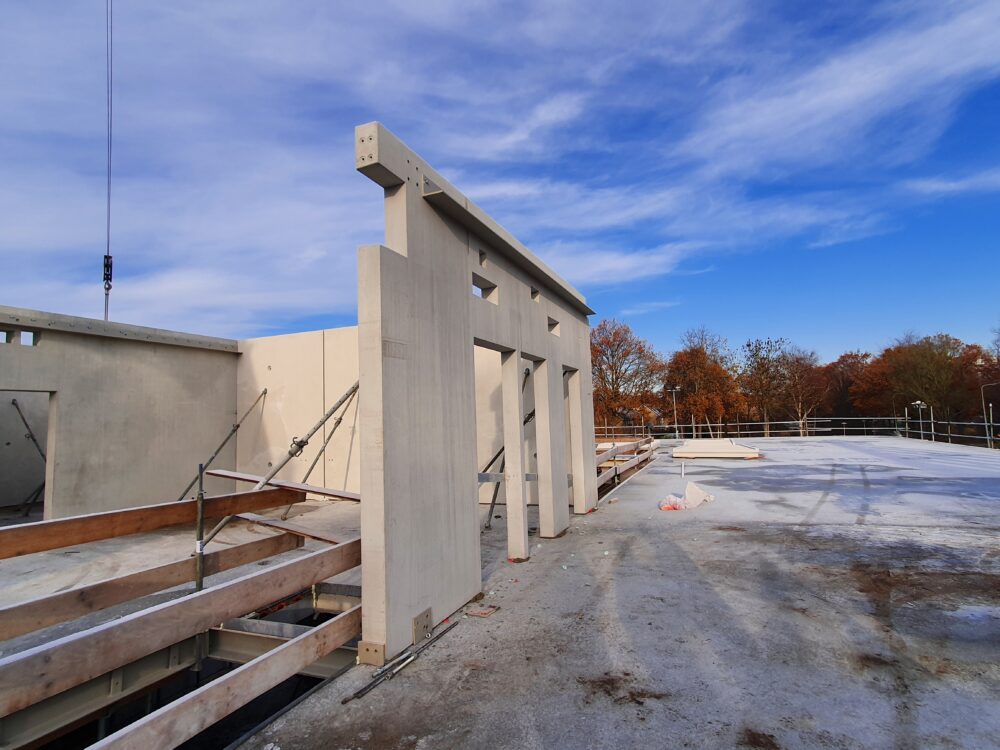 Can "shell construction" also be directly "finish construction"? What advantages does this offer for the client, user, architect and construction partners?
For the new school building of the Ashram College in Alphen aan de Rijn, we were looking for an appearance full of character, a wall finish that is suitable for intensive use and we wanted to make sustainable choices. The choice for (structural) walls of precast clean concrete was therefore quickly made.
Precast fair-faced concrete remains in view and does not require additional wall finishes. That means less use of materials and faster construction time. Moreover, the raw character of clean concrete gives a beautiful and powerful base with which we can combine natural materials.
The surface quality of the concrete is important, because much of the concrete has only a transparent coating. Extra attention was therefore paid to material selection. Precast concrete will play an iconic role in almost all classrooms, the small auditorium and in the stairwell core.
View the plans for the Ashram College's new home here.
And read here how the floors from the old gymnasiums will get a second life.