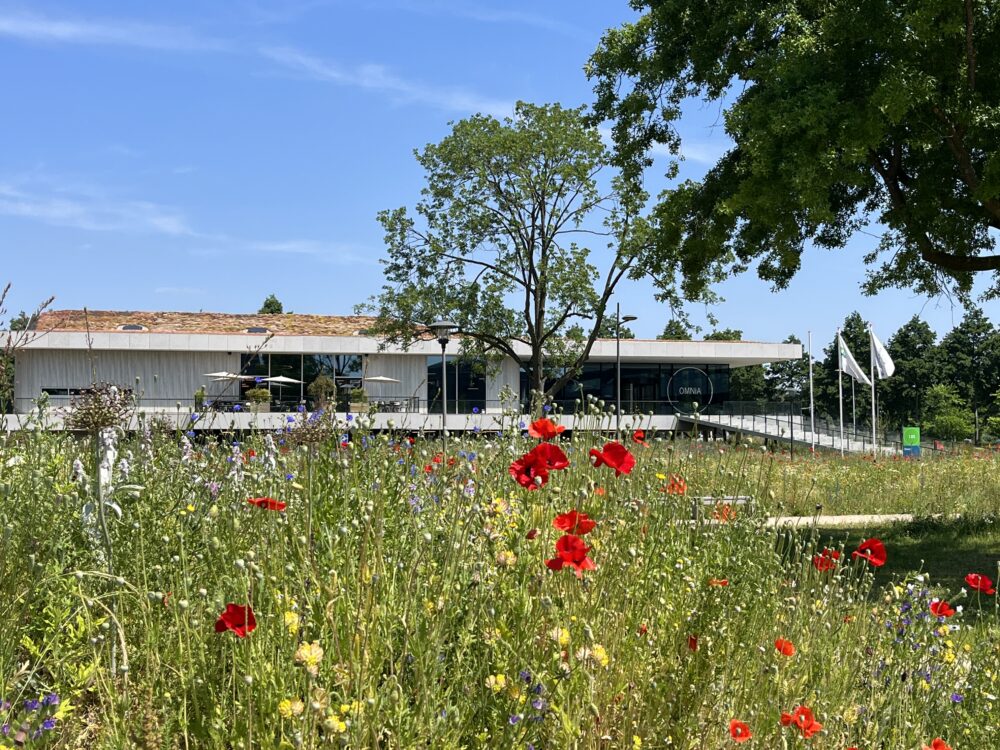 Did you know that we spend about 85% of our time indoors? So it is logical that buildings influence our behaviour. On Tuesday afternoon, 13 June 2023, at our relationship event 'Hidden power of buildings', we shared our experience of the effect of design choices. After all, what impact does architecture have on how we feel in our skin in the workplace?
From the brand-new campus site of Wageningen Universtiy and Research (WUR), we looked at building Omnia, designed by Erik van Eck. A tour of Omnia showed us how the building design contributes to meeting and cross-pollination. We concluded the programme with an inspiring mini-documentary on the 'social impact' of architecture. We look back on an afternoon full of great conversations and encounters!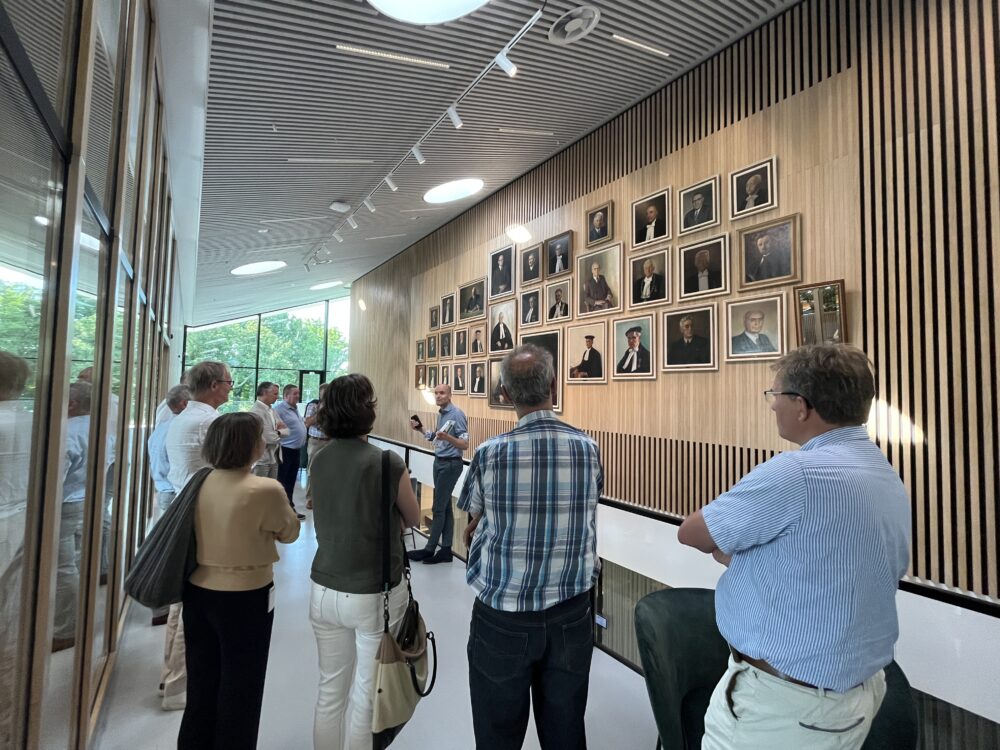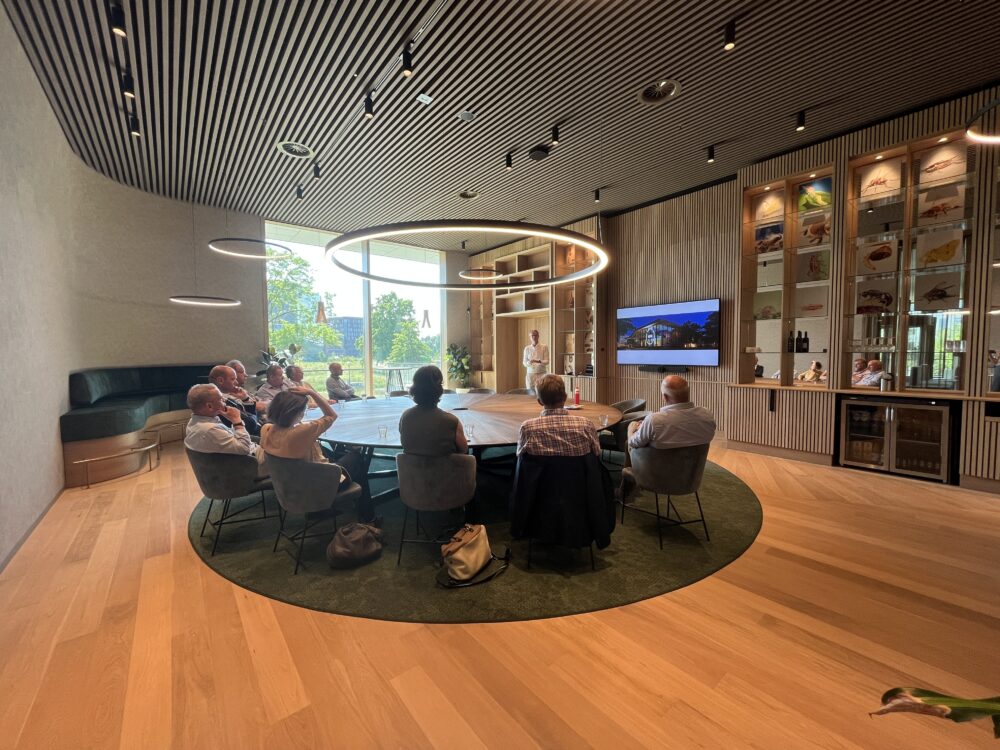 Read more about building Omnia on the campus of Wageningen University and Research (WUR) here.
Also curious about how others design their working environment and what we can learn from this? Watch the mini-docu 'The secret Life of Buildings' here.