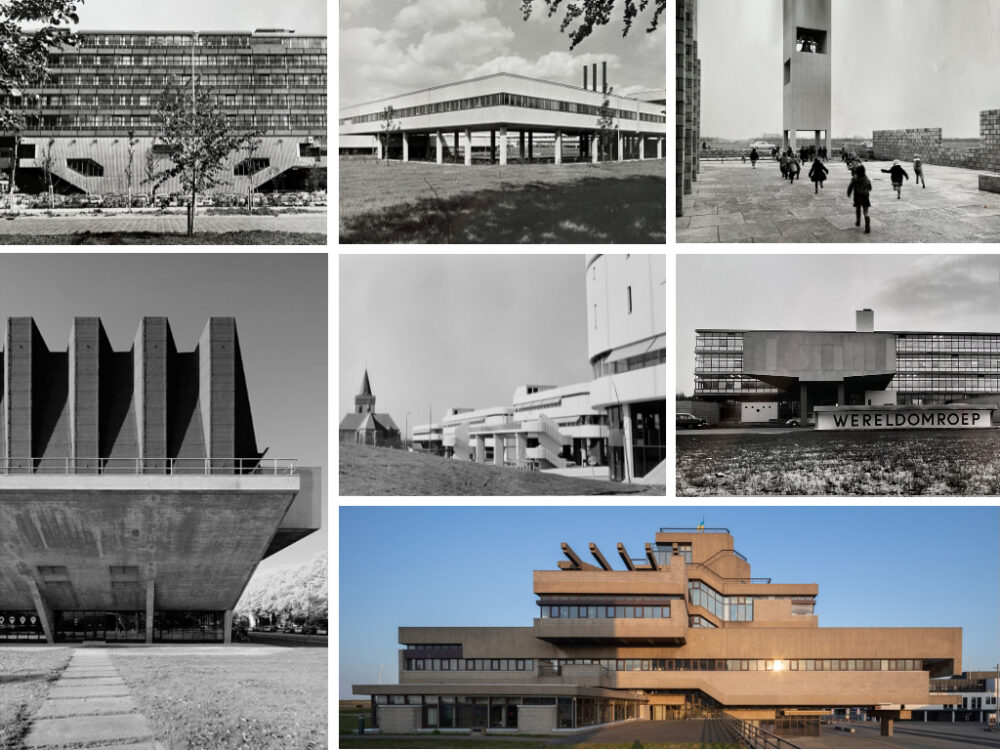 What is the value of brutalist buildings? Because the characteristic rough, unfinished concrete or masonry and the bold, block-like forms are certainly not to everyone's taste. A lively societal discussion about the value of post-'65 buildings, and brutalism in particular, got us thinking. We looked into our own archive and presented in a 7-part summer series which gems, in our opinion, deserve a strong reevaluation. And for those for whom it is not too late, worthy of being designated as monuments!
We have gathered all episodes of the 7-part summer series below. And we are curious, do you appreciate these bold buildings?
𝟭/𝟳 𝗔𝘂𝗹𝗮 𝗧𝗨 𝗗𝗲𝗹𝗳𝘁 (𝟭𝟵𝟲𝟲)
The Aula of Delft University of Technology, with nicknames like 'the frog' and 'the UFO,' is an iconic example of Brutalist architecture in the Netherlands. Get to know this 'concrete brute.'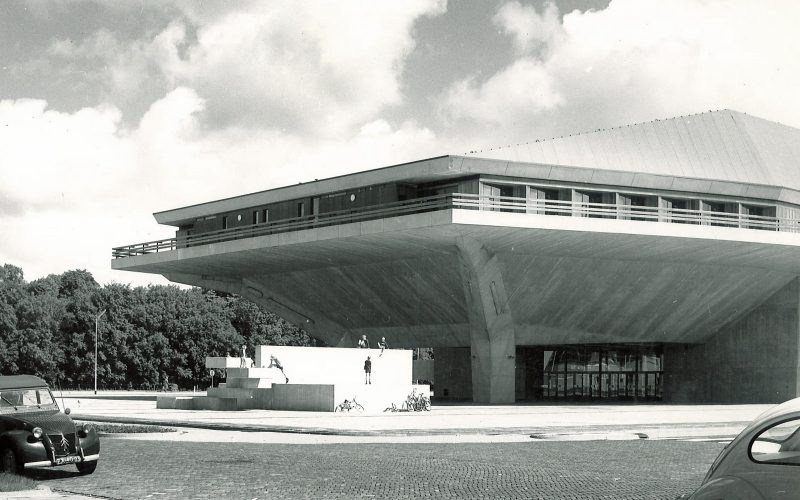 Read the episode here.
𝟮/𝟳 𝗙𝗮𝗰𝘂𝗹ty of Civil Engineering and Geosciences Building TU Delft (𝟭𝟵𝟳𝟯)
A must-see, this 260-meter-long building of the Faculty of Civil Engineering and Geosciences (CiTG) at Delft University of Technology. This brutalist educational building showcases what it is made of.
Read the episode here.
𝟯/𝟳 Reformed Church 𝗡𝗮𝗴𝗲𝗹𝗲 (𝟭𝟵𝟱𝟴-𝟭𝟵𝟲𝟮)
Purity. That is what the architects aimed to convey with the choice of simple materials, such as concrete blocks and prefabricated prestressed beams.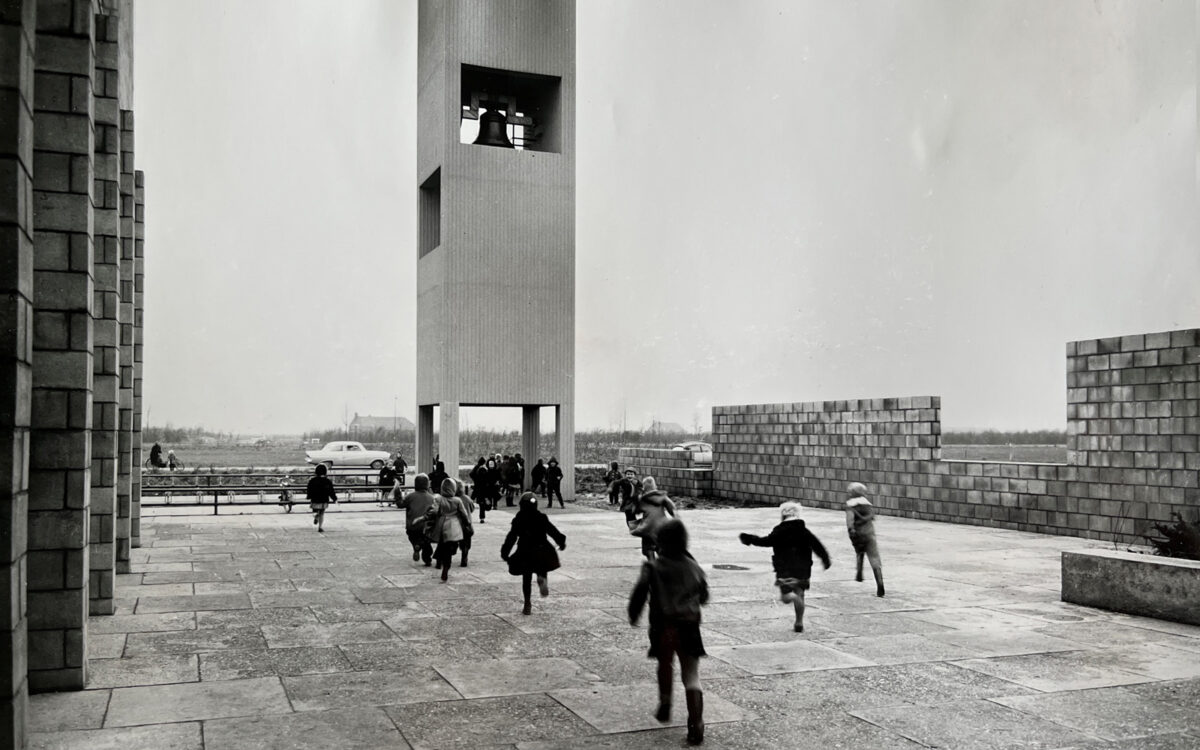 Read the episode here.
𝟰/𝟳 Townhall 𝗘𝗱𝗲 (𝟭𝟵𝟳𝟰 – 𝟭𝟵𝟳𝟲)
In the citycenter of  Ede, this elongated grey concrete building stands out. The abundance of concrete, bold shapes, and vibrant orange tile lines can be described as at least 'bold.'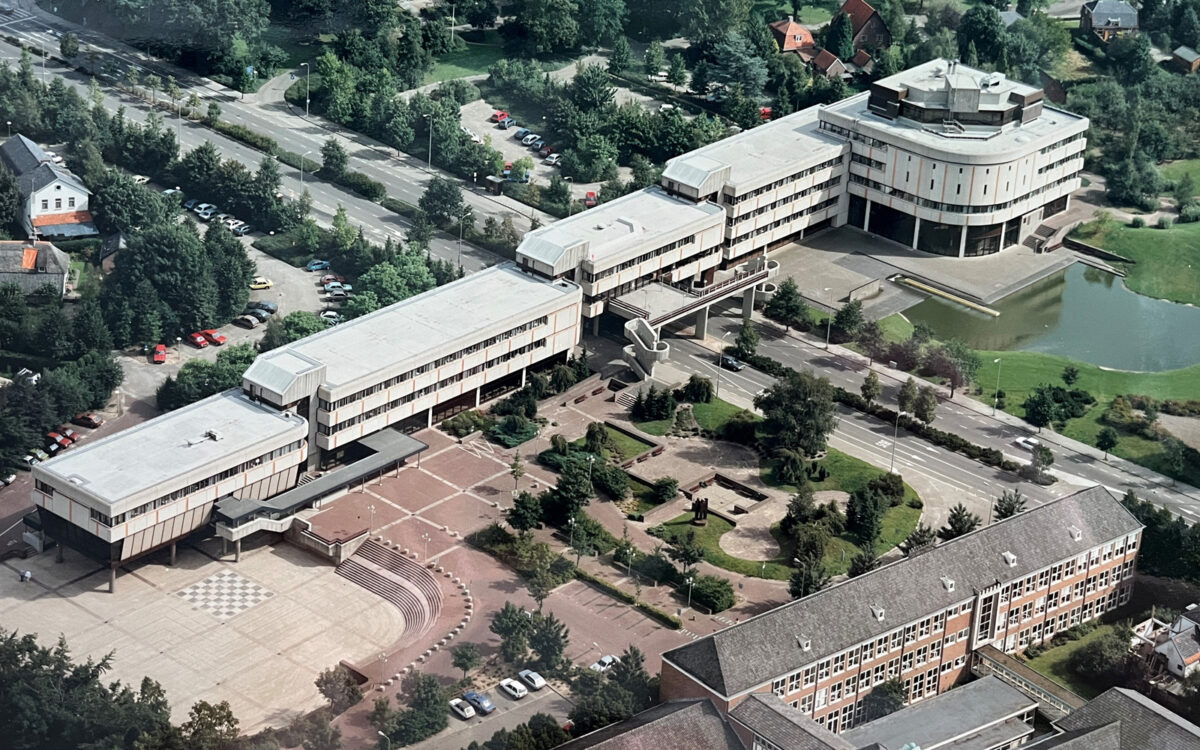 Read the episode here.
𝟱/𝟳 City Hall 𝗧𝗲𝗿𝗻𝗲𝘂𝘇𝗲𝗻 (𝟭𝟵𝟲𝟯 – 𝟭𝟵𝟳𝟮)
This 'concrete ark,' located on the dike of the Westerschelde, exudes pure brutalist beauty. Here, we see brutalism in its purest form.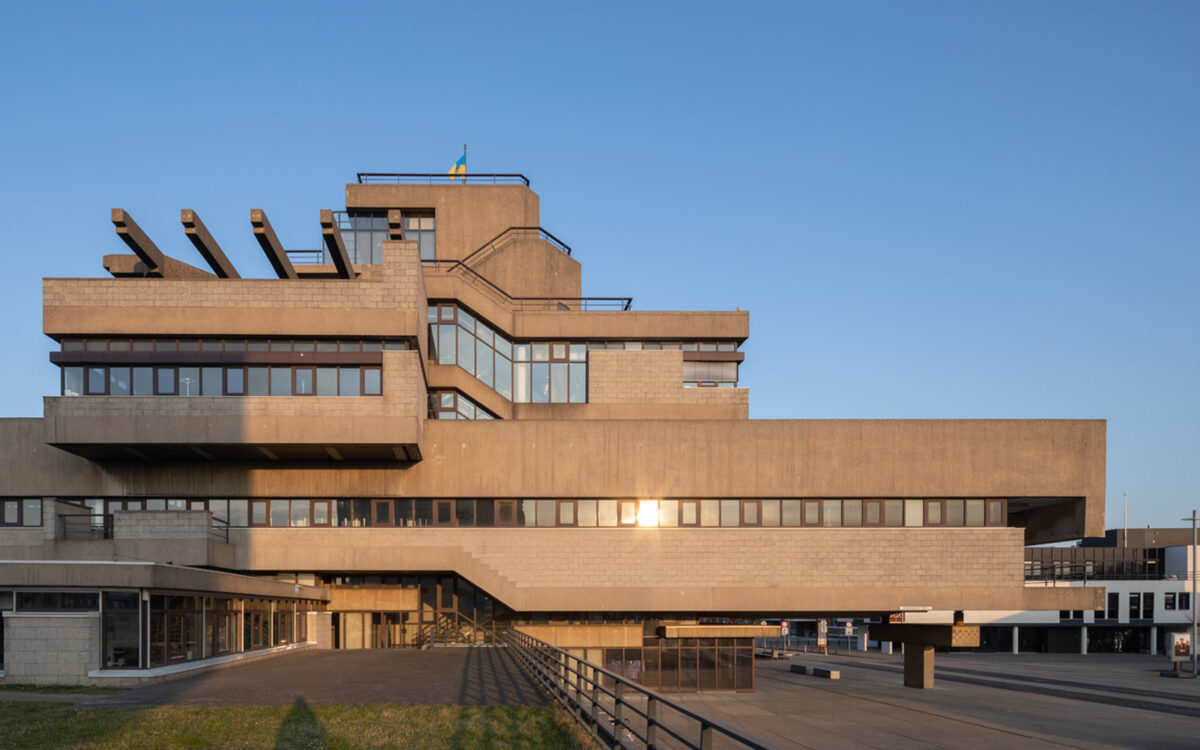 Read the episode here.
𝟲/𝟳 Radio Nederlands 𝗛𝗶𝗹𝘃𝗲𝗿𝘀𝘂𝗺 (𝟭𝟵𝟲𝟭)
An outspoken building with a rich history in Dutch broadcasting history? You'll find that in Hilversum.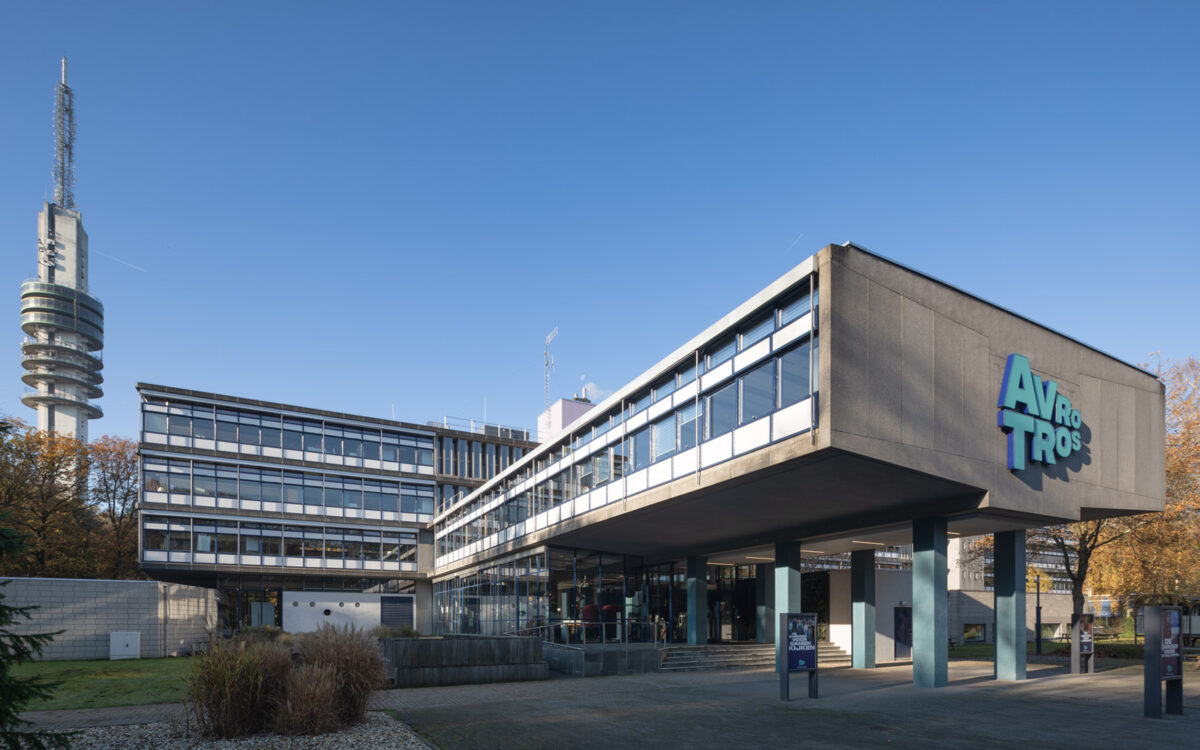 Read the episode here.
𝟳/𝟳 𝗧𝗡𝗢-𝗖𝗼𝗺𝗽𝗹𝗲𝘅 𝗔𝗽𝗲𝗹𝗱𝗼𝗼𝗿𝗻 (𝟭𝟵𝟳𝟯)
We conclude our summer series with a brutal gem that did not withstand the test of time. In 2017, the TNO complex in Apeldoorn was demolished. Would we make the same decision today?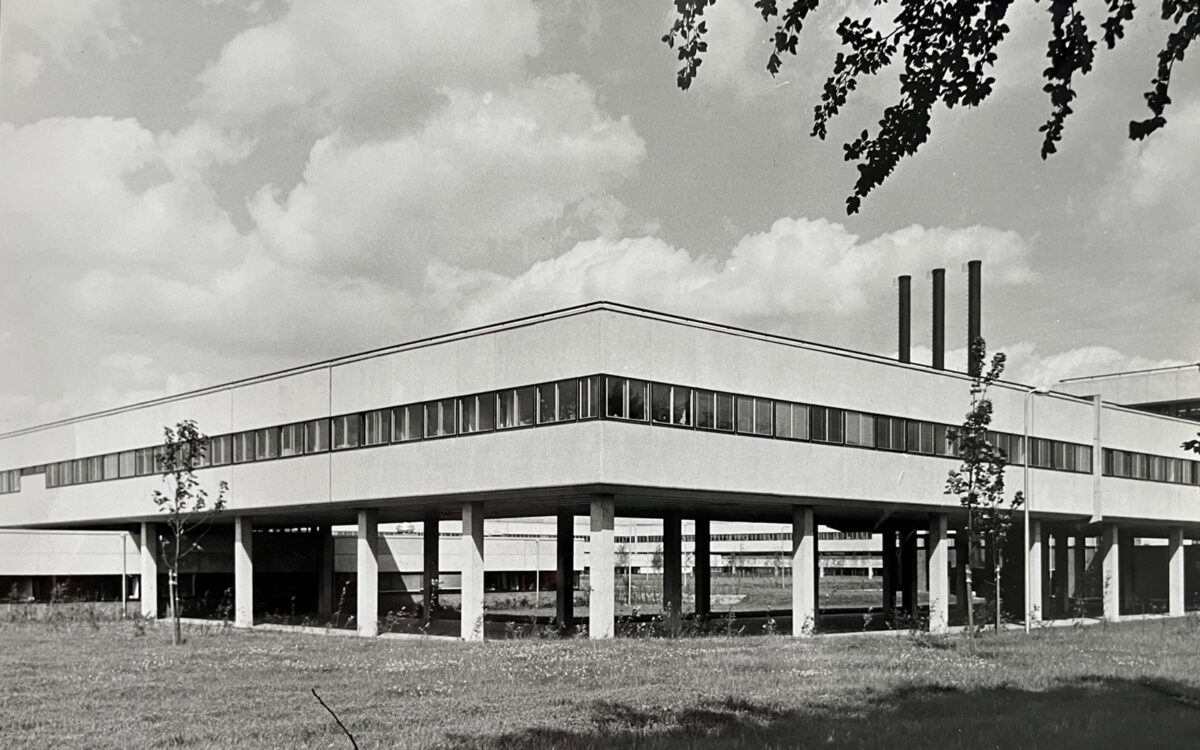 Read the episode here.