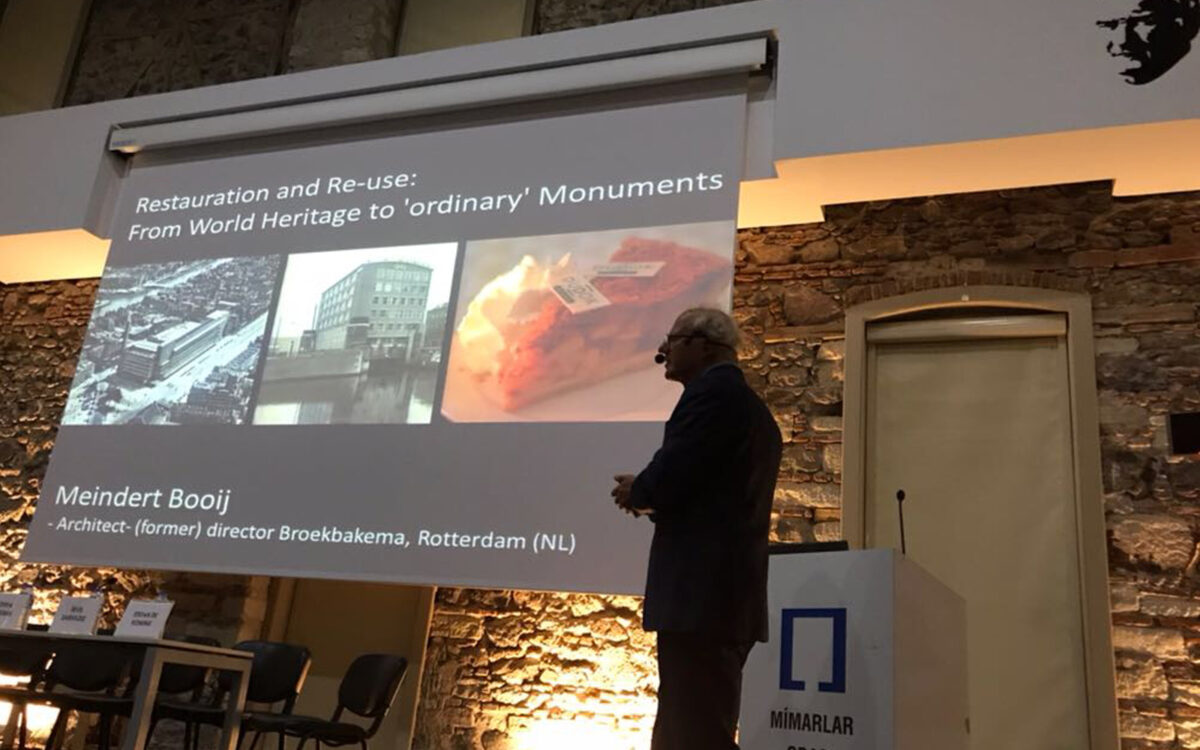 On October 14th, Meindert Booij gave a lecture in Izmir (Turkey) about the manifestation 'Dudok in Izmir', consisting of an exhibition on the Konakplein and a symposium in the Turkish 'Room of Architects'.
In 1954, Dudok made designs for a city hall and a theatre in Izmir, plans that have seem to be forgotten. The rediscovery of these plans was a reason for the manifestation with international performances.
Meindert explained how he became involved on the area of restauration and re-use throughout the history of the office Broekbakema. A couple of designs of the predecessors Brinkman and van der Vlugt, as well as van den Broek and Bakema, are registered as monument, from world heritage (Van Nelle factory) to a urban monument (cityhall Ede). The careful way in which the Netherlands handled this heritage, like the use of the cultural history reports, is interesting for Izmir, where unfortunately a lot of the rich history has been burned down or demolished.