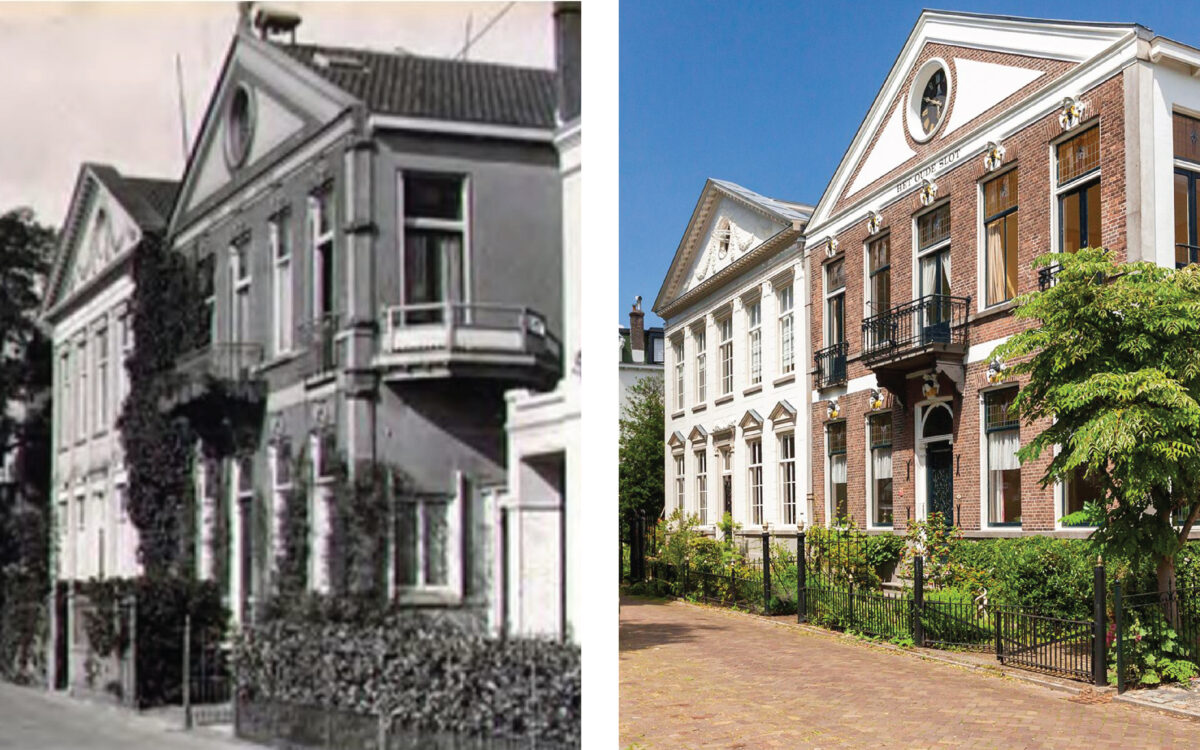 Just a short wait and Het Oude Slot (1880) in Rotterdam will be back in all its glory. The restoration of such a national monument is a privilege every time. Especially on this location. Once upon a time in the 13th century, Huis Ten Honingen stood here. On the ruins the municipality of Kralingen laid out a walking and villa park in 1874. Ludovius Huberrtus Beijens built the Old Castle in this so-called Park Honingen.  
Over the years the villa has had prominent residents, such as Johannes Gerardus Vaes. As the top man of the Margarine Unie he stood at the cradle of Unilever. His company merged with the British Lever Brothers in 1930. A great feat of 'Dutch glory' was a fact. In the same period he lived in the Oude Slot
As with every national monument, we go to great lengths to make a building more sustainable. Sometimes we have to get creative in order to improve energy performance. On the facade, for example, there was limited space for insulation. We solved this by removing the existing wall finish and applying a thin layer of Bluedeck aerogel. This keeps the wall thickness and detailing the same while significantly improving the thermal comfort.
In addition, we modified the layout of the building, including an expansion of the kitchen. The interior design was of course preceded by extensive building archaeological research. So that the colors and materials again match the original design as closely as possible. And the building breathes again the atmosphere of the past.
Want to know more about our restorations and transformations? Read more about our expertise in transformations here.