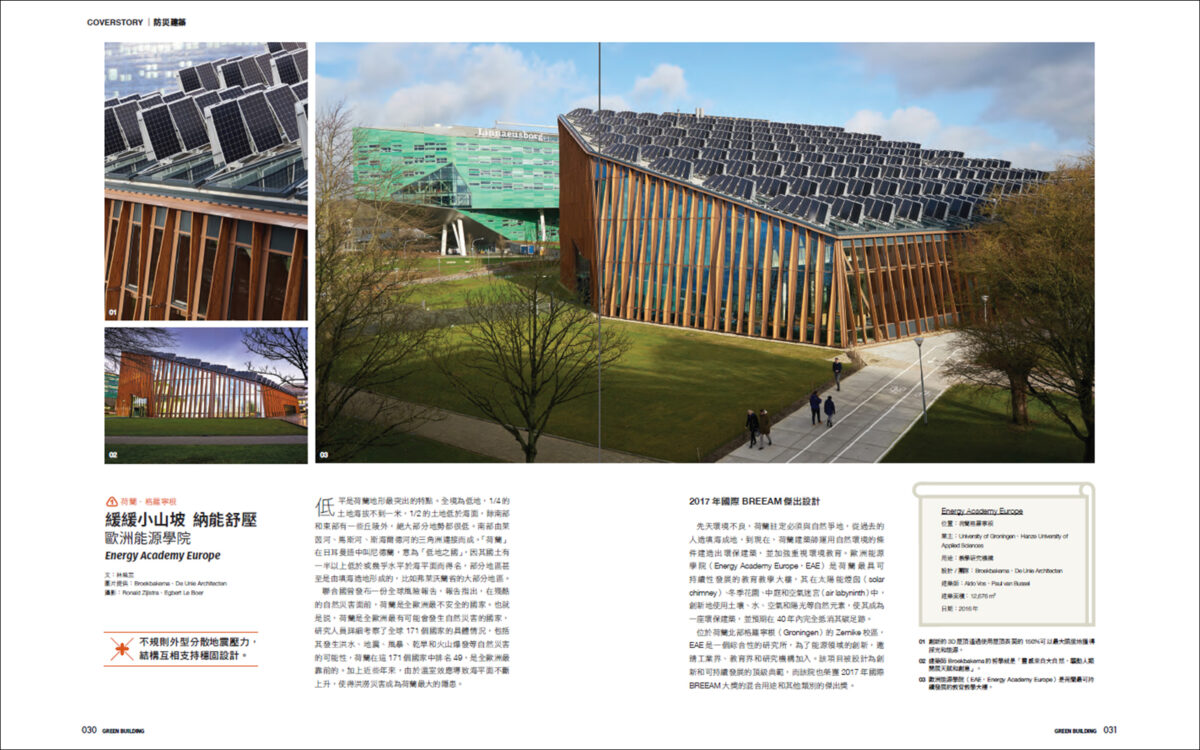 The Energy Academy Europe could be seen as cover story in this month's Green Building Magazine. As part of a series on earthquake-resistant and sustainable building, the Energy Academy was asked to present itself in the two-monthly architecture magazine from Taiwan. The Energy Academy Europe is the most sustainable education building in The Netherlands with BREEAM Outstanding certificate and won the BREEAM Awards 2017 in the category 'Mixed Use & Other'. 
Click here to know more about the Energy Academy Europe.
For more information, check out the case-page of the Energy Academy.
Click here to know more about our office's vision on sustainable innovation.