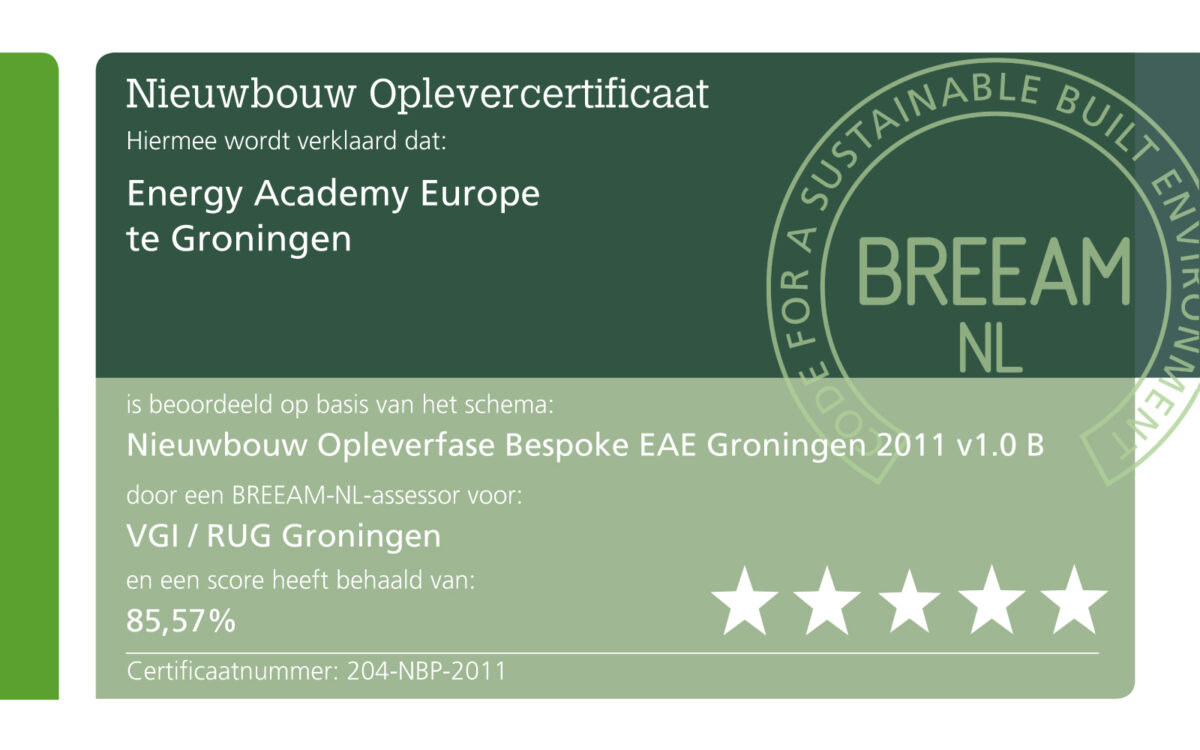 The Energy Academy Europe has recently received its New Construction certificate with 'Outstanding' score. This means the Energy Academy remains the most sustainable education building of The Netherlands with a final score of 85.57% – all while being earthquake-proof. This is made possible by a low-tech approach in which the natural elements of earth, water, air and sunlight are optimally used within a winter garden, solar chimney, air labyrinth and PV roof. By such, the Energy Academy also received the International BREEAM Awards 2017 in the category 'Mixed Use & Other'. The assessment was performed by BenR Adviseurs voor Duurzaamheid.
Click here to know more about the Energy Academy Europe.
For more information, check out the case-page of the Energy Academy.